I hate to be the one to tell you this, but I have some bad news. After years of love, success, and loyalty, one of New York's greatest institutions, Cellino and Barnes, is breaking up. That's right, the law firm with one of the greatest jingles of all time is breaking up, and guys, it's ugly. According to the New York Times, Cellino filed a lawsuit against Barnes in an effort to dissolve their partnership. Does true love even exist anymore? Before we move on to the Check-In, let's take a moment to remember the jingle from simpler times. Click here to listen.
-Stanley
---
We're a people-powered organization. Click here to support us in the movement for justice.
---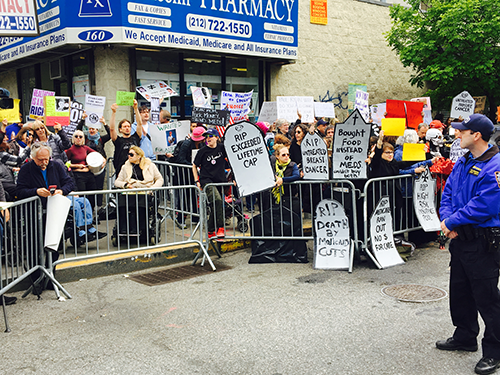 Go Home Paul Ryan. On Tuesday, May 9, Paul Ryan made the mistake of thinking he could come to Harlem and no one would say a word. That's right, America's third worst person went to visit Success Academy 1 where America's fourth worst person, Eva Moskowitz, was there to greet him. As you know, Ryan and the Republican party passed the American Health Care Act: a bill that will strip 2.7 million New Yorkers of health insurance, especially impacting the children at Success Academy. He has no business trying to infiltrate our communities.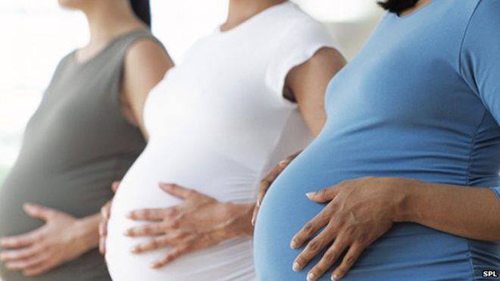 Moms Against Stefanik.  On Wednesday, May 10, Citizen Action's Capital District chapter joined women, including mothers and grandmothers who would be impacted by the American Health Care Act, to march and rally at Rep. Elise Stefanik's office. Heading into Mother's Day, the constituents delivered a message reprimanding Stefanik for her "yes" vote on Trumpcare. Stefanik is never a fan of being held accountable and was especially not interested in facing the people whose lives her policies would impact, so she, of course, did not step outside.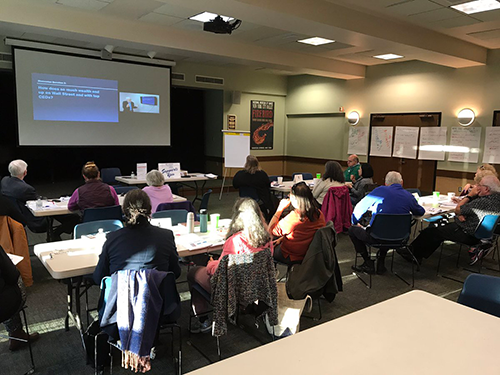 Reversing Runaway Inequality. In these tumultuous political times, it is more important than ever to build strong coalitions united for truth and justice. That's why late last week, we were in Saratoga Springs to partner with the Alliance for Retired Americans to host a Reversing Runaway Inequality workshop. During this conversation, we discussed the ways that the super rich have worked to split up working people with racism and patriarchy, to cement their power and profit margin.
---
BLOGS
So guess what happened? Ok, I'll just tell you. Jamaica Miles, Citizen Action's Capital District Lead Organizer (and one of the coolest people to ever walk this Earth) was featured in the Huffington Post. The story covered the treatment of black and brown children in public schools. This story is a bit jarring but definitely worth the read. Click here to read.
---
PODCAST
In the middle of all of the great workshops and actions that took place during the Rise Up Convention, I had the opportunity to sit with People's Action Co-Director LeeAnn Hall. LeeAnn and I discussed the origin of the convention, what she was looking forward to participating in, and how people could join the movement. Click here to listen.
---
IN THE NEWS
DNA Info. Remember when I told you that Paul Ryan came to New York City to Visit Success Academy 1 in Harlem? Remember when I told you that the community wasn't very happy? Well, here's one of the stories from that amazing event. Click here for the story.
Governing. Check out our fearless leader, Karen Scharff, quote in this piece discussing the battle from progressives to push Democrats to the left. Click here for the story.
---
EVENTS
May 13. Are you worried about what this new health care plan will do to you and your family? Come listen and ask questions as speakers discuss what Trumpcare could mean for your health. Click here to RSVP
June 3 & 4. Hundreds of New Yorkers who fight for justice will join together. Regardless of the issues, you work on, or how you work on them: if you're an organizer, a volunteer, a door knocker, a blogger, a policy wonk, or all of these things – Justice Works is the conference for you. Last year was an empowering experience with keynote speaker, Keeanga Yamahtta Taylor, and who could forget my rousing 2015/16 year in review presentation? This year's conference will be bigger and better, so sign up before we sell out. Click here to RSVP
---
TAKE ACTION!
The Republican health care plan couldn't pass because the majority of voters believe that government should work to guarantee health care for all. Across New York, thousands of people like you stood up to defeat this bill at town halls, raucous protests and by overloading Congressional phone lines. And tomorrow, we'll keep fighting for health care for all.We're building the statewide movement we need to take on Trump and make health care for all a reality. Build it with us. Click here to take action
Want daily updates and live footage of our events and actions? We can make that happen (I know a guy). Click here to follow us on Twitter and get real-time updates. If you're looking for cool articles, memes, and a little conversation, like our Facebook page here.