My name is Ravi. I'm stepping in for Stanley as MC of these activist check-ins. If you have any thoughts, concerns, suggestions, don't hesitate to reach out to me at rmangla@citizenactionny.org. A little bit about myself: I like soccer, colorful socks, free samples at the supermarket, rainy weather, old Motown albums, and second-hand bookstores. I don't like when Republicans try to take health care from millions of people so they can give tax cuts to their billionaire friends. No, not a fan. That segues nicely into our update for the week.
---
We're a people-powered organization. Click here to support us in the movement for justice.
---
STATEWIDE ACTIONS
Groups across the state banded together in an effort to put an end to TrumpCare once and for all.
On Friday morning, a coalition of parents, faith leaders, health care professionals, and activists spoke outside the Federal Building in Albany against the Graham-Cassidy bill–the latest iteration of TrumpCare. Lt. Governor Kathy Hochul and Rep. Paul Tonko took part in the rally, adding their voices to the growing chorus of opposition to this cruel and inhumane bill.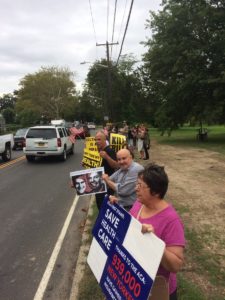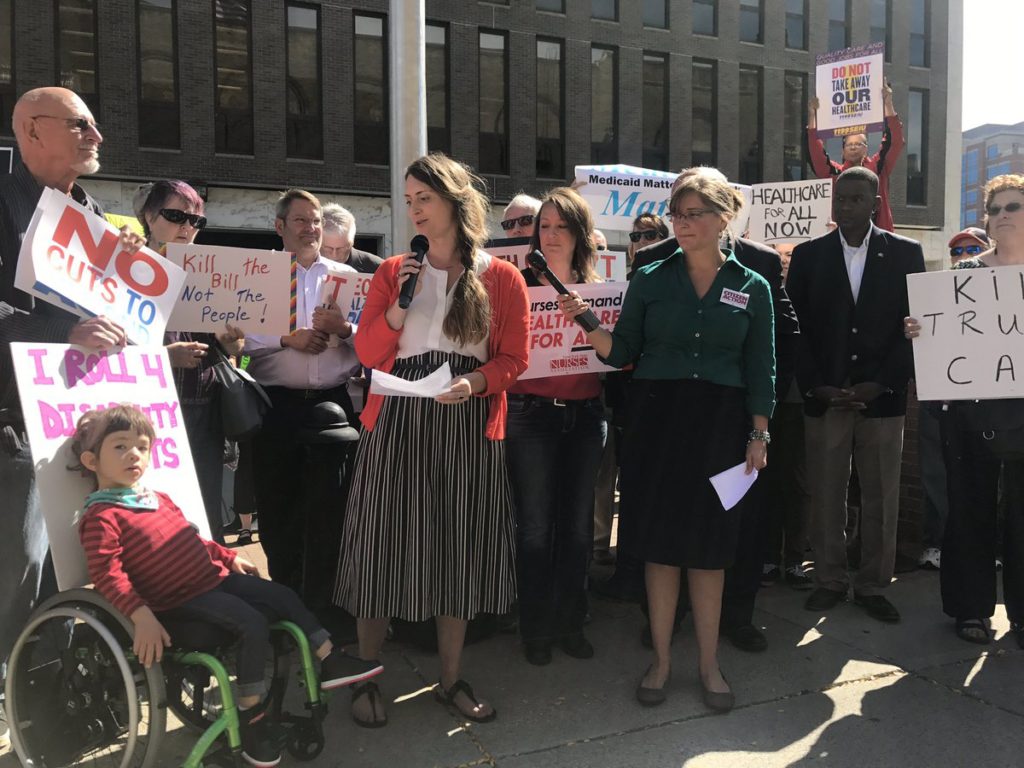 Health care took center stage at the Faso Friday demonstration in Kingston, where dozens of activists sent a clear message to Rep. John Faso that his support of the repeal bill would be neither forgiven nor forgotten.
Groups in Glens Falls and Plattsburgh called on Rep. Elise Stefanik to reject the bill, with the latter marching to Rep. Stefanik's office to deliver a ceremonial "backbone."
Local leaders in the Mohawk Valley gathered at Oneida Square Roundabout in Utica to urge Reps. Tenney, Katko, and Stefanik not to cut their care.
In Camden, community members held a rally and press conference outside Rep. Tenney's town hall event (the first time she's agreed to hold a town hall) and called on her to oppose the repeal bill.
Long Island residents took to the streets in Huntington to draw attention to the devastating effects of the health care repeal, as well as urge Reps. Peter King and Lee Zeldin to reject the bill.
This is just the beginning. We won't rest until the bill is dead and buried.
---
UPCOMING EVENTS
NYC – Saturday, Sep 23 at 1 pm – Funeral Procession to Bury TrumpCare – Dress in black and bring funeral props and signs. Participants are meeting in Times Square at the TKTS Booth Steps (Broadway and W. 46th St.) at 12:45 pm. To learn more, contact Mark Hannay: metrohealth@igc.org.
Rochester – Saturday, Sep 23 at 10 am – Day of Outreach for New York Health – Volunteers will go door-to-door to bring attention to the New York Health Act and hear from members of the community about the challenges they face affording health care. RSVP here.
Albany – Thursday, October 5 at 6 pm – Celebrate progressive leaders in our community at the Jim Perry Progressive Leadership Awards. This year will be the twenty-fifth annual awards ceremony. RSVP here.
Keep an eye out for upcoming health care demonstrations in Buffalo, Syracuse, Binghamton, and Corning.
---
TAKE ACTION!
We're recruiting hundreds of volunteers to speak with each and every one of their neighbors about what's going on in Washington. Click here to support
Want daily updates and live footage of our events and actions? We can make that happen (I know a guy). Click here to follow us on Twitter and get real-time updates. If you're looking for cool articles, memes, and a little conversation, like our Facebook page here.