Dear Activists,
Just a friendly reminder to be safe this Halloween season. Don't accept any suspicious treats from Congressional Republicans (especially Reed and Collins, who just voted in support of Trump's budget trickery). And you may want to steer clear of Mike Pence's house–he passes out dental floss. Plenty of scares at Steve Mnuchin's place. There are tombstones of all the houses he's foreclosed on. Stay vigilant out there!
– Ravi
---
We're a people-powered organization. Become a sustaining member today.
---
AROUND THE STATE
Senator Kirsten Gillibrand held a press conference in New York City to announce the Stop CEO Excessive Pay Act. The legislation would close a major tax loophole that allows corporations to claim deductions for excessive CEO pay. Our distinguished colleague Stanley Fritz represented Citizen Action of New York at the presser.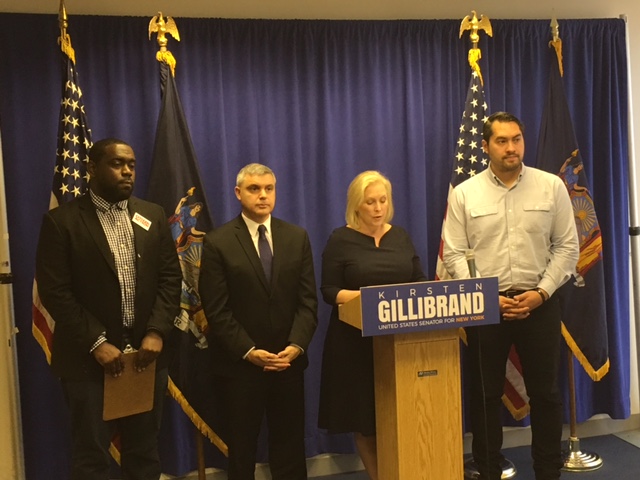 Central New York Citizens in Action is gearing up to relaunch the Human Rights Commission in Utica. The forum on Monday night was attended by Commissioners from Syracuse and Schenectady. The Human Rights Commission is committed to promoting equity and working toward the elimination of discrimination in the community. A strategy session is scheduled for this upcoming Monday.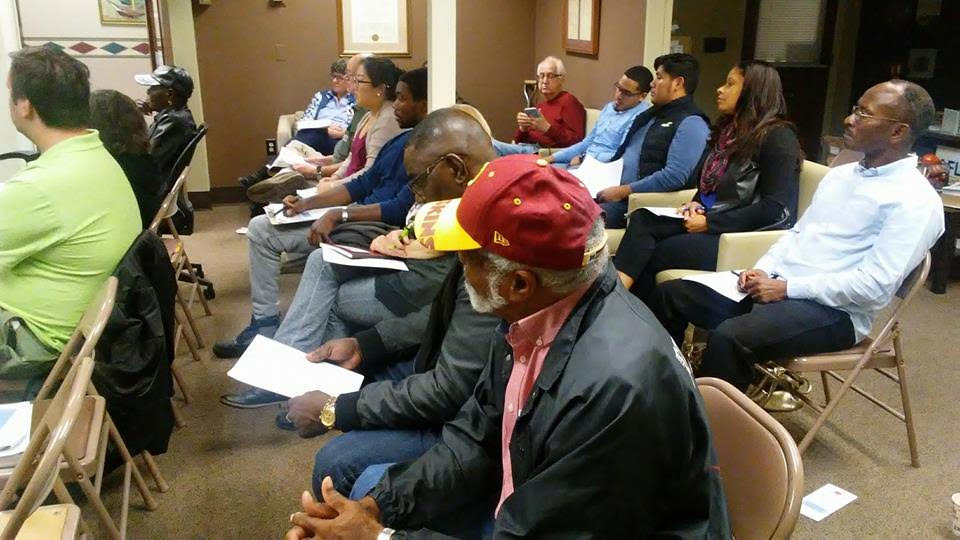 ---
RECENT OP-ED
"It shouldn't be the responsibility of constituents to shame their representatives into returning bad campaign cash. We could have passed into law years ago a system that would have prevented this problem in the first place — a system of small donor public campaign financing.
For years, grass-roots organizations, labor unions, and pro-democracy fighters have been beating the drum to pass legislation that would get big money out of our political system."
"Get Donors Out, Add Citizens in When Financing Elections" by Deputy Director Jess Wisneski in the Albany Times-Union.
---
UPCOMING EVENTS
Binghamton – Friday, Oct 27th at 6:30 pm – Con Con Cocktail Party – An evening of music, food, drinks, and conversation about the Constitutional Convention. RSVP on Facebook
Rhinecliff – Saturday, Oct 28th at 4 pm – Autumn Social – Local activists are hosting a progressive social event featuring Congressperson Paul Tonko and Michael Kink. RSVP on Facebook
Long Island – Sunday, Oct 29th at 2 pm – 5 Years After Sandy: Long Island Remembrance & Call to Action – A coalition of local groups are holding a walk and vigil to remember Sandy and demand immediate action on climate change. RSVP on Facebook
---
BECOME A MEMBER
Citizen Action of New York is building local power across New York State. Join us by becoming a sustaining monthly member today. Click here to support
Want daily updates and live footage of our events and actions? We can make that happen (I know a guy). Click here to follow us on Twitter and get real-time updates. If you're looking for cool articles, memes, and a little conversation, like our Facebook page here.