Click Here to Become a Sustaining Member
A membership with Citizen Action of New York is a direct investment in local leadership development at the grassroots level, and that's promise. Our staff is constantly pushing the edge to the possible.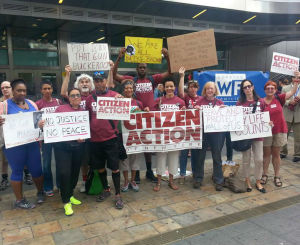 In each region we are cultivating an engaged community in the issues that affect everyday people. The membership dues from our supporters are directly turned into resources for skills-based training and leadership opportunities for individuals in our communities.
In the coming months we're up against a Red Senate in a Blue State – and it's going to take everything we've got to win this.
Be a sustaining member and fund leaders gearing up for the fight to:
End wall street and main street alliances;
Increase the minimum wage to be an actual living wage;
Make equal and equitable education a top priority;
Protect our earth from polluting industries; and
Keep families together with comprehensive immigration reform policies.
Organizing at the grassroots amplifies the voices of communities so they cannot be ignored, and we wouldn't be able to do that without you.
When you become a member you're making a direct impact on these issues and we'll be sure to keep you in the loop on our progress.
All dues-paying members receive: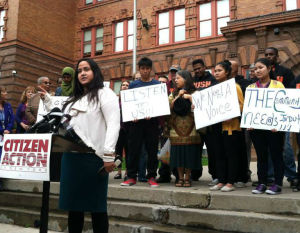 Immediate action emails to amplify your voice through new media online;
Quarterly newsletters sent right to your front door;
Daily news clips highlighting the progressive movement across the state;
Regional updates highlighting local actions across the state;
A personal invite to our annual meeting at the Justice Works Conference; and
Unlimited opportunity to plug into the movement anywhere that you are and in anyway that you can.
It's because of our members that we can continue the fight for an America that works for all of us, and not the wealthy few.
So don't hesitate! Join TODAY!
Click Here to become a Monthly Sustaining Member
Click here to make a One-Time Contribution
Thanks for all that you do.
Please Note: because of the essential grassroots lobbying we do on education, after-school programs, health care, living wage, campaign finance reform and affordable public transit, contributions are not tax deductible. If you would like to make a tax deductible contribution to our research and education affiliate, the Public Policy and Education Fund, please click here.