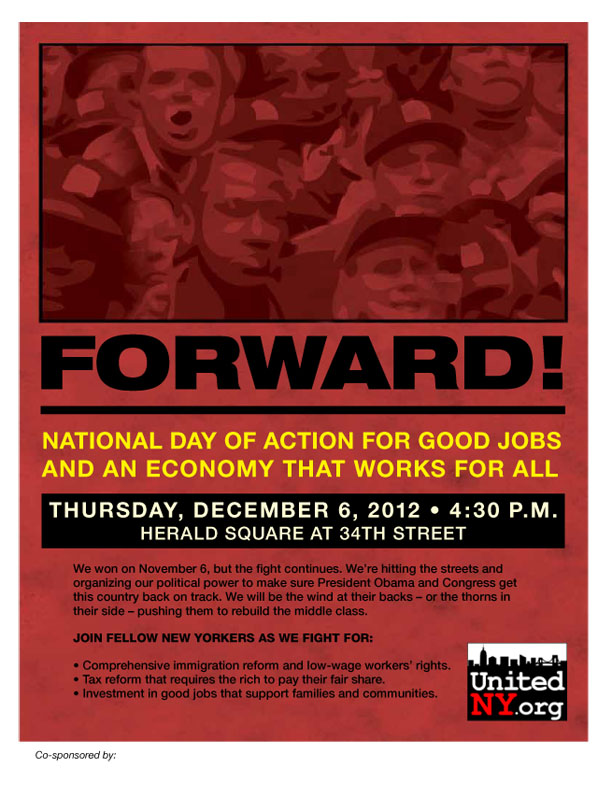 In the wake of President Obama's historic re-election, and significant gains in the House and Senate, we are moving forward to fight for what our votes endorsed: good jobs, fair wages, and holding our elected officials accountable for fighting for the things that matter to us.
On December 6th, please join clergy, citywide elected officials, community groups and labor organizations as we introduce new worker fights and support fellow workers  for economic justice.
We will break down the economic trends that are coloring our region's uneven economic recovery, and learn how we can come together to win good jobs and strong communities in New York.
WHAT: National Day of Action for Good Jobs and an Economy that Works for All
WHERE: Herald Square at 34th Street
WHEN: December 6th, @ 6:30 PM