Albany, NY – The New York State Assembly just announced that its one-house budget includes $200 million to support a community schools program across the state and calls for a two-year tuition freeze at CUNY and SUNY.
"Community schools offer a proven strategy for putting struggling schools on a path to success," said Karen Scharff, Citizen Action of New York's executive director.
Community schools provide after-school hours, early childhood education and health and social services in one central location, ensuring students have access to all the resources they need so they can focus on what matters most – learning.
On Tuesday, Assemblymember Crystal Peoples-Stokes and Senate Democratic Leader Andrea Stewart-Cousins joined dozens of Citizen Action members in the State Capitol to call for increased investment in community schools: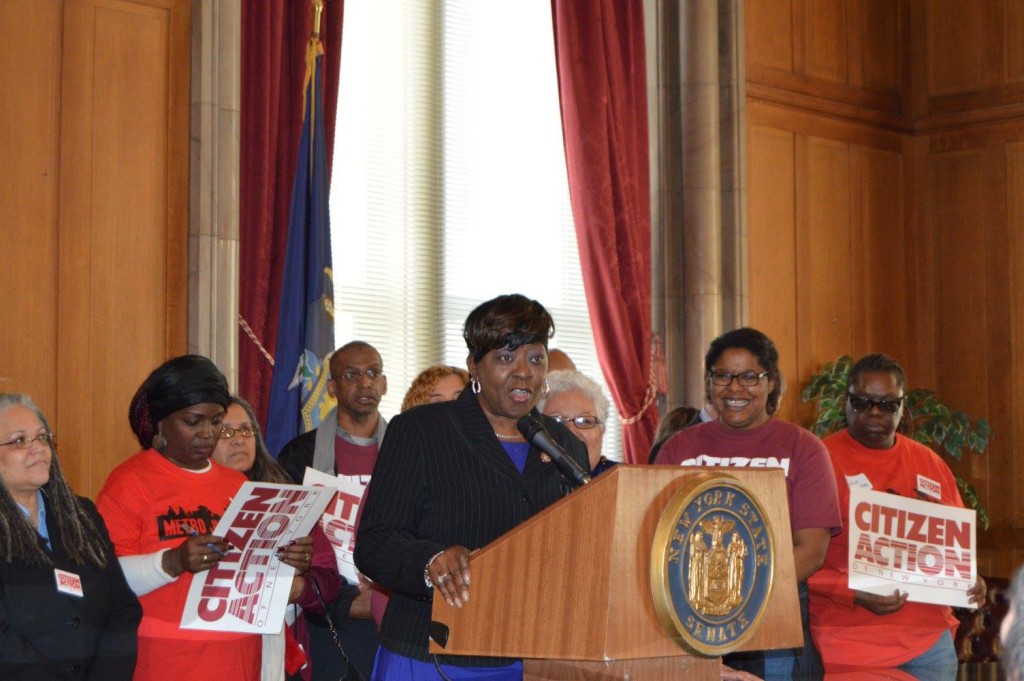 "We applaud Speaker Heastie, Assembly Education Chair Cathy Nolan and Assemblymember Peoples-Stokes for their leadership in including increased funding for community schools in the Assembly budget to help students who need it the most," said Scharff.
The Assembly budget would also restore $485 million in funding cuts to CUNY proposed by Governor Cuomo, and provides for a two-year tuition freeze at CUNY and SUNY.
Students at SUNY campuses across the state this week held protests calling on Governor Cuomo and legislators to #FreezeTuition: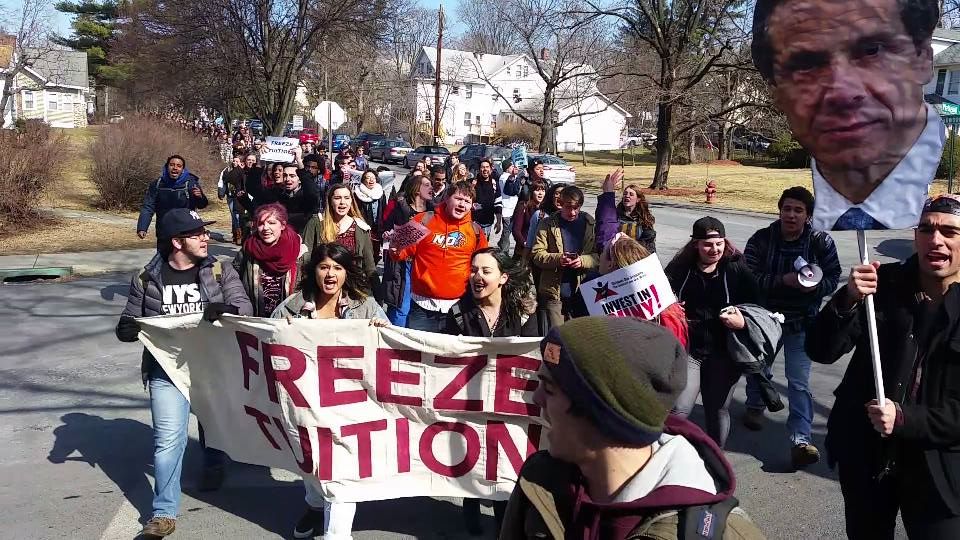 This afternoon, #CUNYRising, a coalition of students and faculty held a mass rally calling for a rejection of Governor Cuomo's proposed cuts: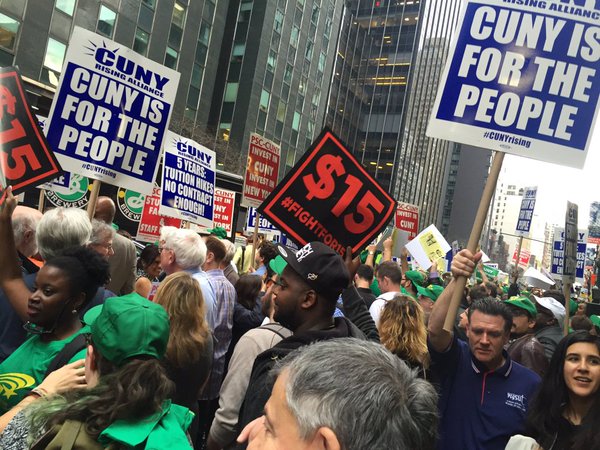 "The Assembly's budget proposal would also begin to reverse years of underfunding of both our public education system and CUNY. We applaud the Assembly investment in the neediest school districts through foundation aid and helping more students receive higher education by freezing tuition at SUNY and CUNY schools," said Scharff.