The Jim Perry Progressive Leadership Awards is our Capital District Chapter's biggest celebration each year. We honor a handful of the area's most dedicated, inspiring activists and leaders who have spent countless hours working to make our community a stronger, more just place to live.
This year's Perry Awards will be the 24th annual celebration and it's right around the corner. We hope you'll join us to thank our honorees for their tireless work and to join with other Capital District progressives in a fun evening to support Citizen Action's organizing work.
When: Thursday October 20, 2016  •  6:00 to 8:00 pm
Where: The Desmond Hotel, Albany, NY
Chances are that you already know our honorees. But in case you haven't had the pleasure of working with these incredible people, we'd like to introduce you to them…
Taína Asili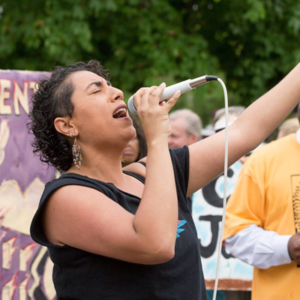 Taína Asili is a Puerto Rican singer, songwriter and bandleader combining powerful vocals with an energetic fusion of Afro-Latin, reggae and rock. Residing in Albany, Taína performs her social justice songs as a solo artist and with her a six-piece band, Taína Asili y la Banda Rebelde, bringing love, resistance, and ancestral remembrance to venues, festivals, conferences and political events across the globe.
During Taína's 20-year career of creating music for social change she has toured the country many times, toured Europe from Ireland to Germany, and has performed in Canada, Mexico, and Puerto Rico. Taína is dedicated to using her art as a tool for personal and social transformation. The liberation themes in Taína's writing are based in her social justice work in political prisoner liberation, prisoner rights, climate justice, and holistic health movements. Her voice exudes strength of Spirit, filling its listeners with the fervor for freedom and inspiring audiences to dance to the rhythm of rebellion.
Pat Cumo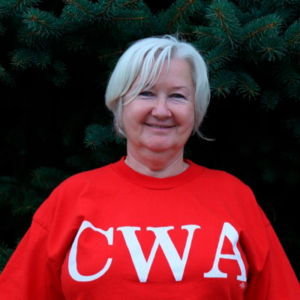 Pat became an activist after coming off of a four month strike as a member of the Communications Workers of America in 1989. She knew the value of being a union member because before she was a member of a union she made just a dime above minimum wage at her job as a bill collector with a bank. Living in a housing project shifted her perception of the world since growing up in a middle class rural community. She became a union organizer and was also involved in social justice organizations. The organizing and social justice work were woven together as the two were linked in her mind.
She worked to bring universal health care with Citizen Action early in the Clinton administration and is still fighting for it today. Pat feels deeply that a lack of health care is part of why so many folks struggle with fear, inability to care for their families and why strikes are necessary for those who have it, but fight the constant battle to keep it. She's been involved in so many ways, including as a volunteer for many political campaigns over the years by door knocking and phone banking. She is also one of the founding members of the Working Families Party.
Mark Emanatian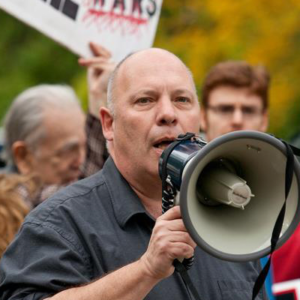 Mark Emanatian comes from a working class town and a working class family. He has been a political activist for working class causes for decades. He has been active in union organizing and strike support, anti­war and peace groups, anti­racist and anti­apartheid movements, defense of women's rights and equality, the fight for jobs and socialism, climate change and environmental causes and the struggle for civil liberties and democracy.
As soon as you get the opportunity to talk with Mark, you'll have an immediate sense of his vast experience. He's lived and worked in Minneapolis, Philadelphia, Louisville, Boston and the Capital District. And he has worked as an organizer, teacher, garment worker and musician.
Mark is currently the Senior Field Coordinator for the Capital District Area Labor Federation, and most recently before that spent 5 years as the Capital District Organizer at Citizen Action of New York.
Dr. Alice Green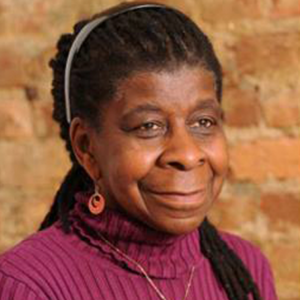 Dr. Alice Green is the Executive Director of the Center for Law and Justice, a civil rights organization she founded in 1985 that provides community education in civil and criminal justice, legal guidance and advocacy, crisis intervention, and community planning and organizing around criminal justice, civil rights and civil liberties issues of particular concern to poor communities and those of color.
Dr. Green has an impressive history of service to the community, including serving in positions in New York State government, as legislative director with the New York Civil Liberties Union, as a professor at the University at Albany, Russell Sage and Siena College, and as director of the Trinity Institution in Albany's South End. She also was the Green Party's candidate for Lt. Governor in 1998 and its Albany mayoral candidate in 2005.
Dr. Green writes and lectures on racism and criminal justice, often does commentary and analysis for a number of newspapers and television and radio programs, and has co-authored two books. Most recently, she formed the Community Empowerment Center that administers four programs: Green Associates that provides non-profit consulting; the Alice Moore Foundation, a small charitable foundation, the Paden Institute and Retreat; and the Center for Law and Justice, Inc.
Bob Connors and Becky Meier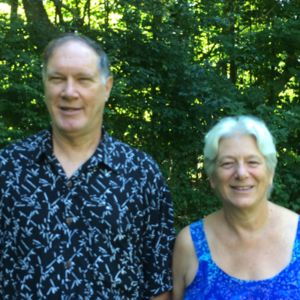 Becky Meier began her activism at age ten by starting a petition to save starving children in Biafra (which garnered a New York Times article), in Middle School she led a Vietnam War teach in at her school and in High School she worked for Michael Harrington (who wrote The Other America) as his secretary. She became an elementary school teacher and fought against test driven curriculum and for authentic project learning and in 2006 helped start the New England Coalition of Progressive Elementary Educators, organizing a number of successful conferences. After 20 years of teaching, she worked for organizations supporting immigrants, and has served on multiple organizations' boards.
Bob Connors was born and raised in Pittsfield, Massachusetts. He has a degree in Marketing Management from the University of Massachusetts and he completed Registered Nurse Program at Berkshire Community College. He was a Peace Corps auditor in Gambia, West Africa and worked for Housing Now as a VISTA community organizer after college. He worked in sales throughout his career and also owned and operated a used book store for nearly thirty years. He was a founding member and community organizer for Common Good Finance, an organization developing a community mutual credit system and the co-coordinator of Berkshire Timebank.
In the spring of 2014 when Becky and Bob learned that a fracked gas pipeline was slated to go through their town, they founded Stop NY Fracked Gas Pipeline. Despite the pipeline project's proposed route changing and no longer going through their town, they continued the fight to prevent the dangers of this proliferation of the use of fossil fuel. Due to the combined efforts of individuals and groups in New York, Massachusetts and New Hampshire, along with changing economics, the company proposing the pipeline withdrew its application last May. Now, Stop NY Fracked Gas Pipeline is planning a Renewable Energy Fair later this year.