Dear Activists,
Election Day is on Tuesday, and I couldn't be more excited. Election Day is one of my three favorite not-a-federal-holiday-but-should-be-one days, along with Halloween and National Doughnut Day. We all know that turnout dips in off-year elections, so I'm counting on all of you to make sure your friends and family get to the polls. When turnout is high, progressives win, so let's do all we can to get out that vote!
– Ravi
---
We're a people-powered organization. Become a sustaining member today.
---
AROUND THE STATE
5,000 people took to the street in New York City in commemoration of the 5th anniversary of Hurricane Sandy. The march was led by youth and impacted people, and included a call for swift action on climate change. To quote Ryan Madden of the Long Island Progressive Coalition: "Sandy is not over. Long Islanders are still not in their homes; communities are in need of vital infrastructure and resiliency improvements; and New York State has not done enough to safeguard us from future climate impacts."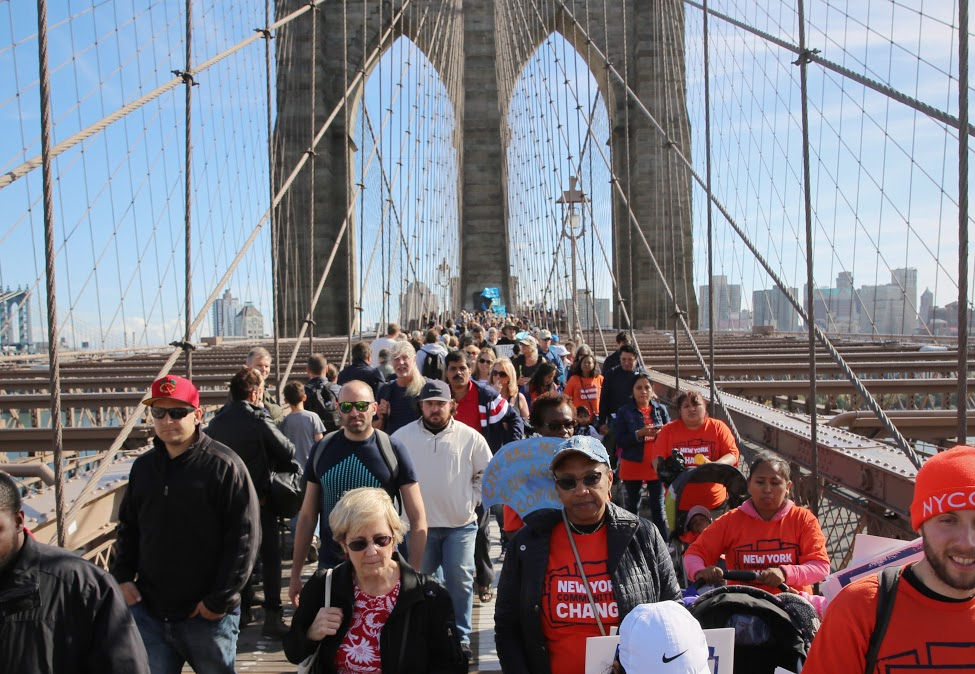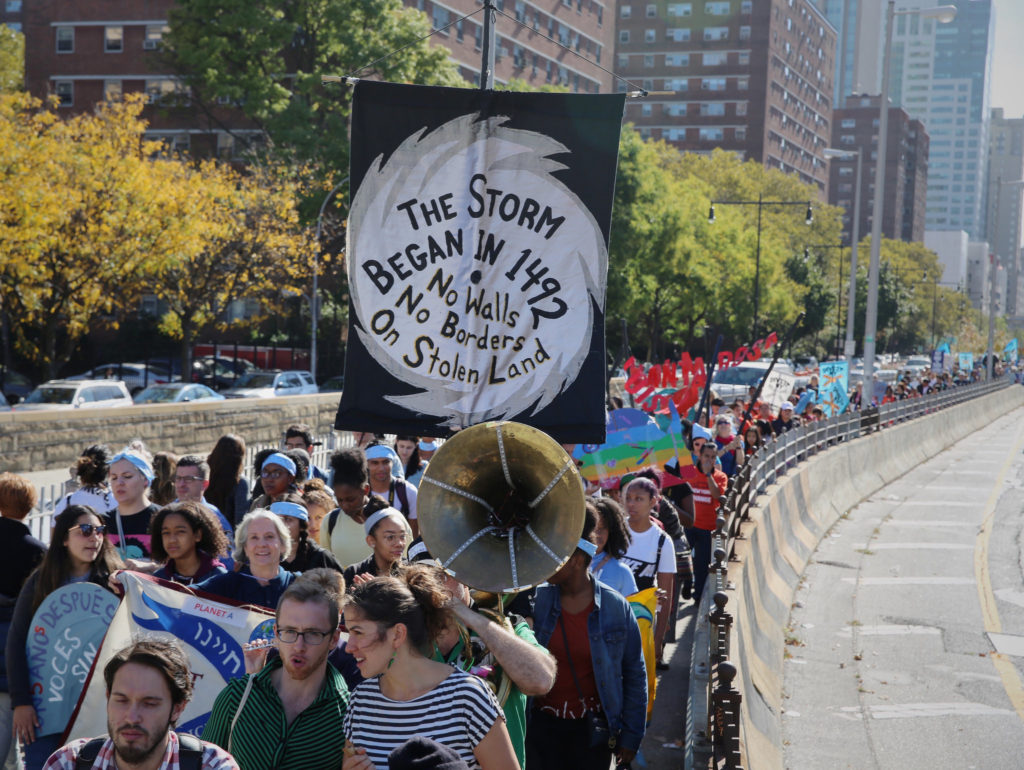 People's Action presented Citizen Action of New York with a special award "For Most Tentacles: Every Town, Every Village, Every Hamlet, Every Friday." We're immensely proud of all of our tentacles!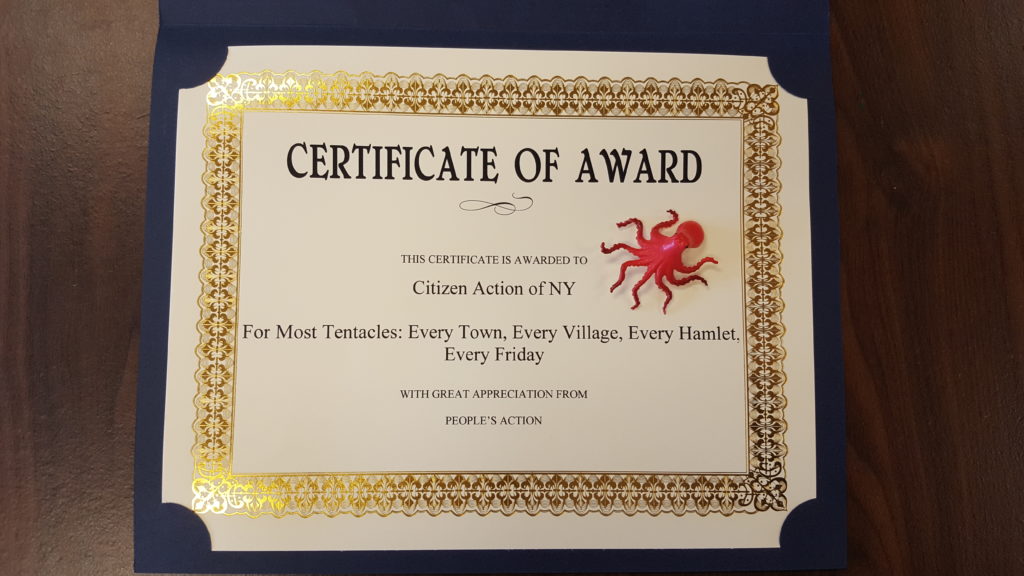 ---
ELECTION DAY
Election Day is on Tuesday, November 7th. Polls are open from 6 am – 9 pm.
Not sure who to vote for? Check out statewide list of endorsements:
---
UPCOMING EVENTS
Rochester – Saturday, Nov 4th at 10 am – Team and Committee Building – This training will focus on skills like meeting facilitation, recruitment, and committee roles. RSVP
Binghamton – Sunday, Nov 5th at 1 pm – Fall Community Canvas – Volunteers will be going door-to-door to promote engagement in community activism. RSVP on Facebook
New York City – Monday, Nov 6th at 6 pm – Constitutional Convention Phone Bank – Let voters know why they should oppose the Constitutional Convention in New York. RSVP on Facebook
---
BECOME A MEMBER
Citizen Action of New York is building local power across New York State. Join us by becoming a sustaining monthly member today. Click here to support
Want daily updates and live footage of our events and actions? We can make that happen (I know a guy). Click here to follow us on Twitter and get real-time updates. If you're looking for cool articles, memes, and a little conversation, like our Facebook page here.