Dear Activist,
It's nearly time to turn the page on 2017–a year in which many in our community had their humanity questioned and livelihoods threatened by our billionaire-in-chief. We're not waiting for the next executive order to come down to spring into action. We're building grassroots power right now–knocking on doors and bringing new members into our movement. Next year's midterm will be one of the most important elections in recent memory. Help us grow our reach and deepen our impact by becoming an Activist-level sustaining member. We're planning big things for 2018 and need your help to put them into action. It's been a pleasure "resisting" alongside you this past year. See you on the other side!
– Ravi
---
AROUND THE STATE
Central New York Citizen Action joined with Indivisible Mohawk Valley (in freezing cold temperatures) to protest outside Rep. Claudia Tenney's New Hartford office. Tenney is one of only four New York State Congress members to vote in favor of the GOP tax scam.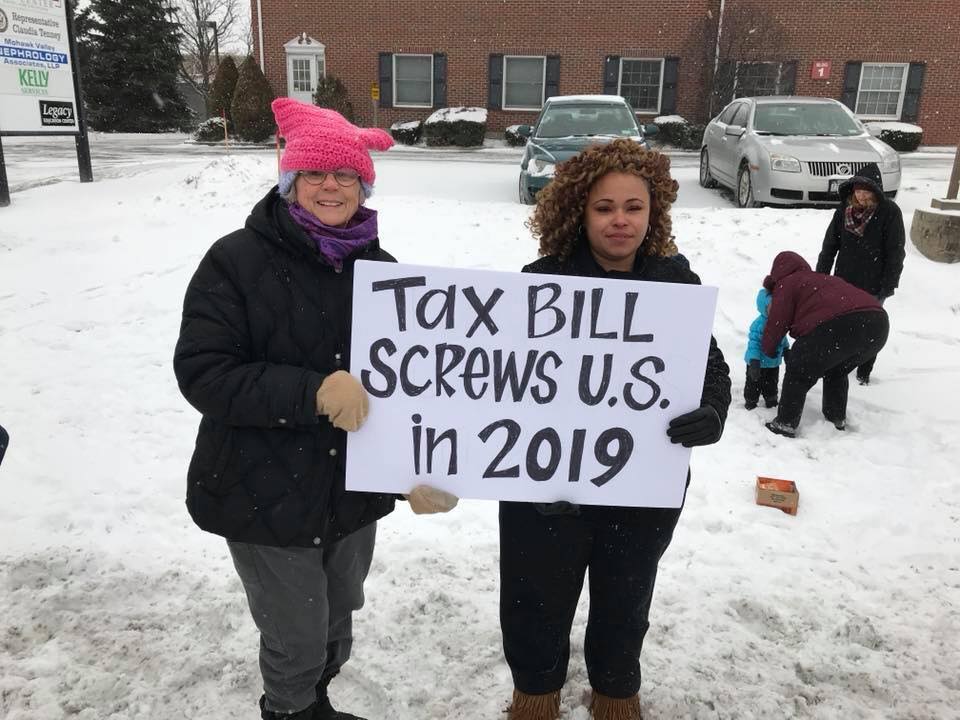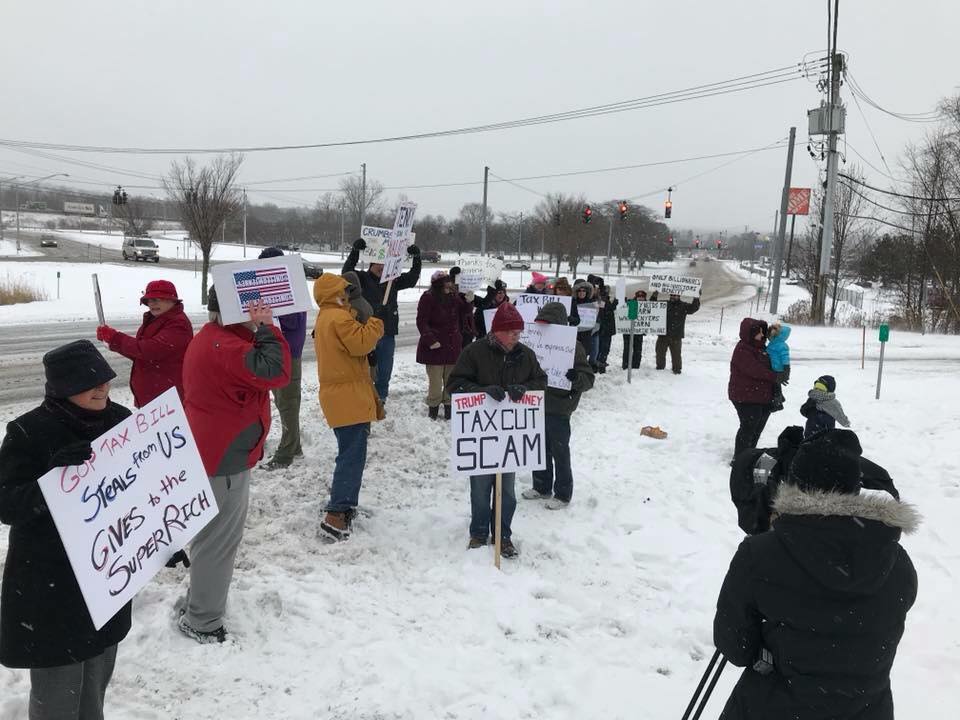 Feed the Resistance–cookbook and guide for getting involved in activism–was featured in the Village Voice this week. Author Julia Turshen is a Citizen Action volunteer and Kingston organizing whiz Callie Jayne contributes an essay to the volume. All book proceeds go toward the ACLU. (In case you need a belated holiday gift.)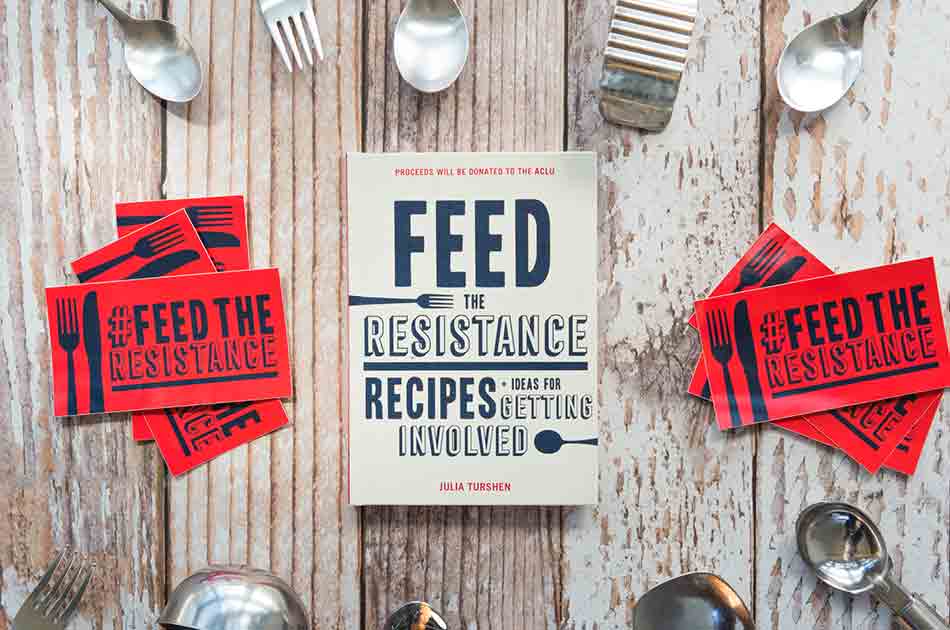 ---
UPCOMING EVENTS
Albany – Monday, January 1st at 1 pm – Justice for Albany – First rally of the year will call on Governor Cuomo to fully fund our public schools and stop polluting our communities. RSVP on Facebook
Kingston – Thursday, January 4th at 10:30 am – Education Day of Action – Join Citizen Action of New York Hudson Valley Chapter for a press conference calling for increased education funding. RSVP on Facebook
Binghamton – Thursday, January 4th at 6 pm – Housing/Tenants Rights Meeting – Plan and strategize for a new housing justice campaign in the Southern Tier. RSVP on Facebook
---
BECOME A MEMBER
Citizen Action of New York is building local power across New York State. Join us by becoming a sustaining monthly member today. Click here to support
Want daily updates and live footage of our events and actions? We can make that happen (I know a guy). Click here to follow us on Twitter and get real-time updates. If you're looking for cool articles, memes, and a little conversation, like our Facebook page here.