Dear Activists,
I can't decide which part of the GOP tax plan is crazier: the tax cut for private jets or the one for golf course owners? It might be a draw. Honestly, I'm not sure there's a feature of this plan that isn't completely ludicrous. Big thanks to all the volunteers and community leaders who hit the streets this week. Let's keep the pressure on and make sure that working people don't end up footing the bill for the jet-setting lifestyles of the billionaire class.
– Ravi
---
We're a people-powered organization. Become a sustaining member today.
---
AROUND THE STATE
A superteam made up of grassroots organizations, faith groups, and unions held rallies across the state in opposition to the GOP tax plan. Rallies were held in Buffalo, Syracuse, Corning, Binghamton, Utica, Long Island, and New York City.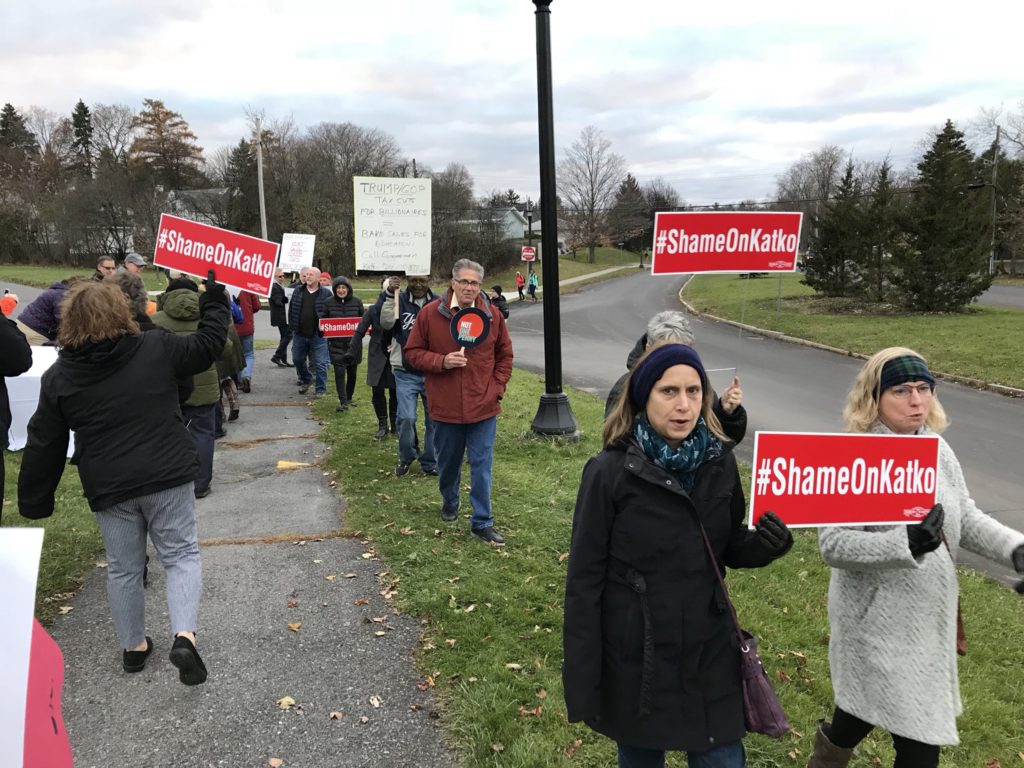 Syracuse, NY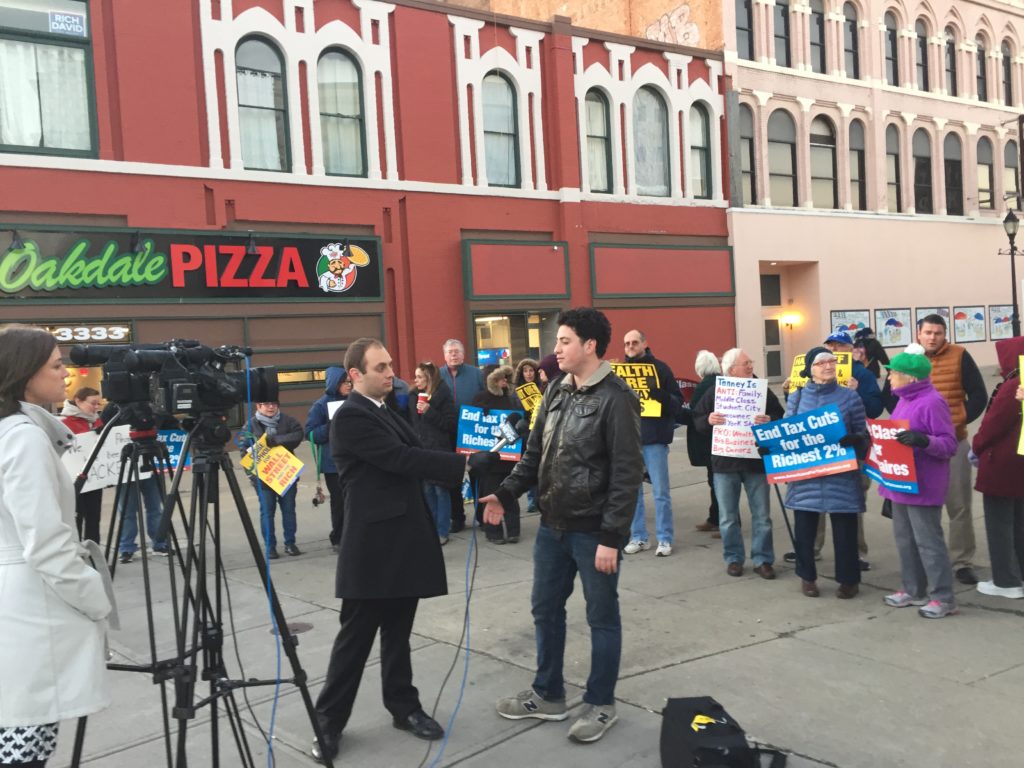 Binghamton, NY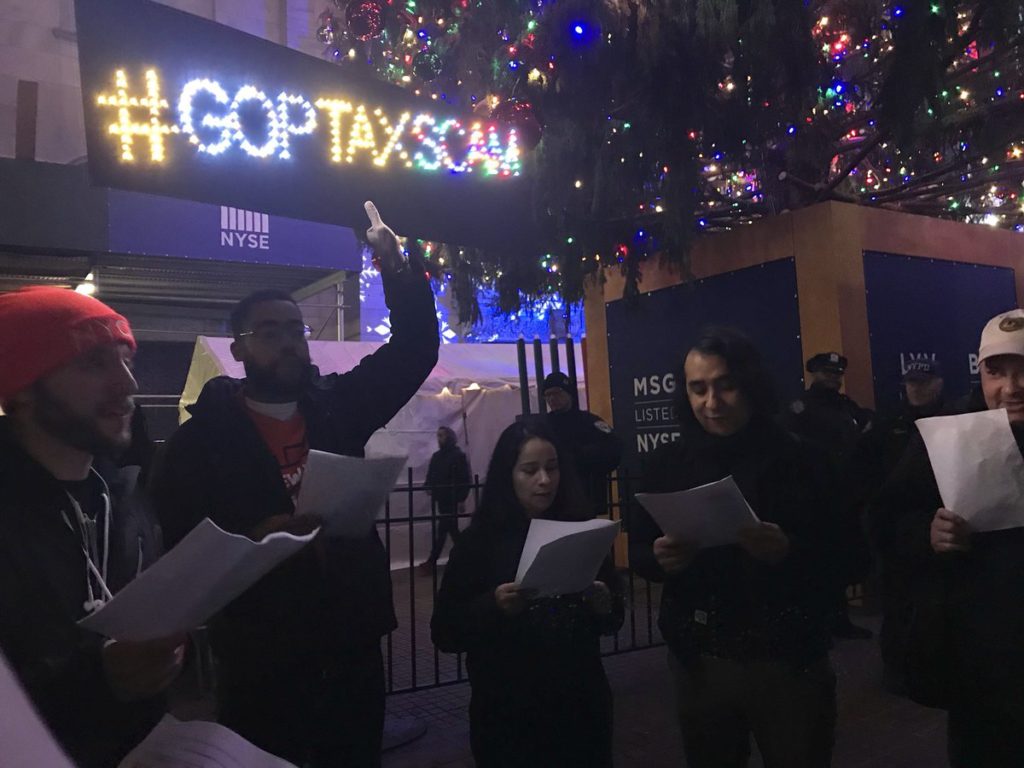 New York City, NY
Citizen Action of New York NYC Chapter and Justice League NYC sponsored a screening of the documentary I Am Shakespeare as part of their Revolutionary Reelz series.
Our newest Citizen Action chapter in Utica held a general meeting to strategize, brainstorm, and discuss next steps. Nearly sixty members of the community came out to participate in the conversation.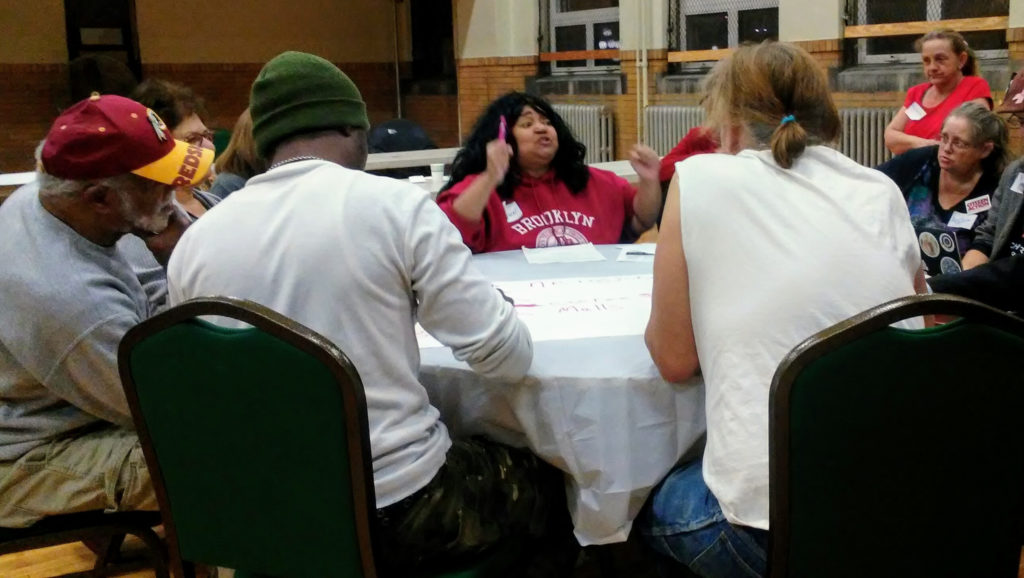 ---
UPCOMING EVENTS
Utica – Friday, December 1st at 7 pm – Moving Beyond Diversity to Racial Justice – A short talk and Q&A with Central New York Citizen Action organizer Kristina Andreotta. RSVP on Facebook
Rochester – Friday and Saturday, December 1st and 2nd – Alternative Fair – Metro Justice's 35th annual Alternative Fair, featuring fair trade, earth-friendly, and locally produced goods. RSVP on Facebook
Binghamton – Tuesday, December 5th at 5:30 am – National Protest to Stop Trump Tax Scam – Be part of this nationwide action. A free bus will be leaving at 5:30 am and returning at midnight. RSVP on Facebook
NYC – Thursday, December 7th at 6 pm – Progressive Leadership Awards Gala – This year's awards gala will honor Angela Rye, Mujahid Farid, NYSNA, and DREAMers. Buy Your Tickets
---
BECOME A MEMBER
Citizen Action of New York is building local power across New York State. Join us by becoming a sustaining monthly member today. Click here to support
Want daily updates and live footage of our events and actions? We can make that happen (I know a guy). Click here to follow us on Twitter and get real-time updates. If you're looking for cool articles, memes, and a little conversation, like our Facebook page here.