Dear Activists,
The bomb cyclone can't keep us down. Our local organizers and leaders have come out swinging in 2018. Here are some highlights from the past week. Stay safe, stay warm, and stay hungry for justice.
– Ravi
---
AROUND THE STATE
South End residents rallied outside the Governor's Mansion on a frigid New Year's Day to demand environmental and education justice. Communities of color in the South End have been dealing with the effects of environmental racism for decades. They called on the Governor to stop the proposed power plant in Sheridan Hollow, back clean energy solutions, and fully fund our public schools.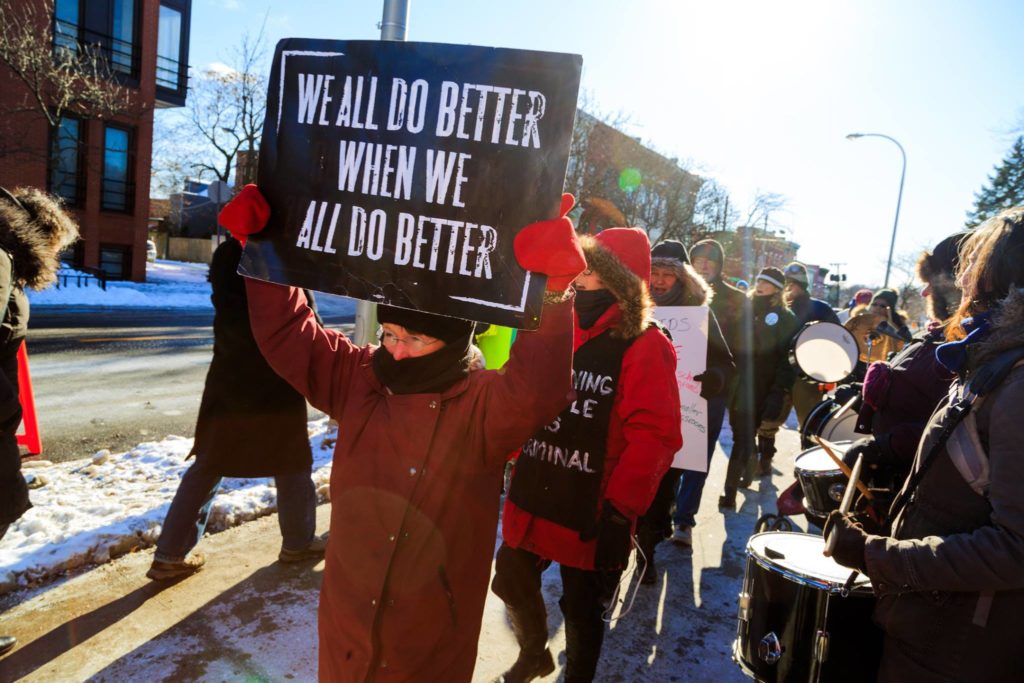 Housing justice advocates from around the state barricaded the doors ahead of Governor Cuomo's State of the State address. 25 protesters were arrested for demanding stronger tenant protections, quality housing for low-income residents, and an end to the homelessness crisis. New York's homeless population has increased by 41% since the Governor took office.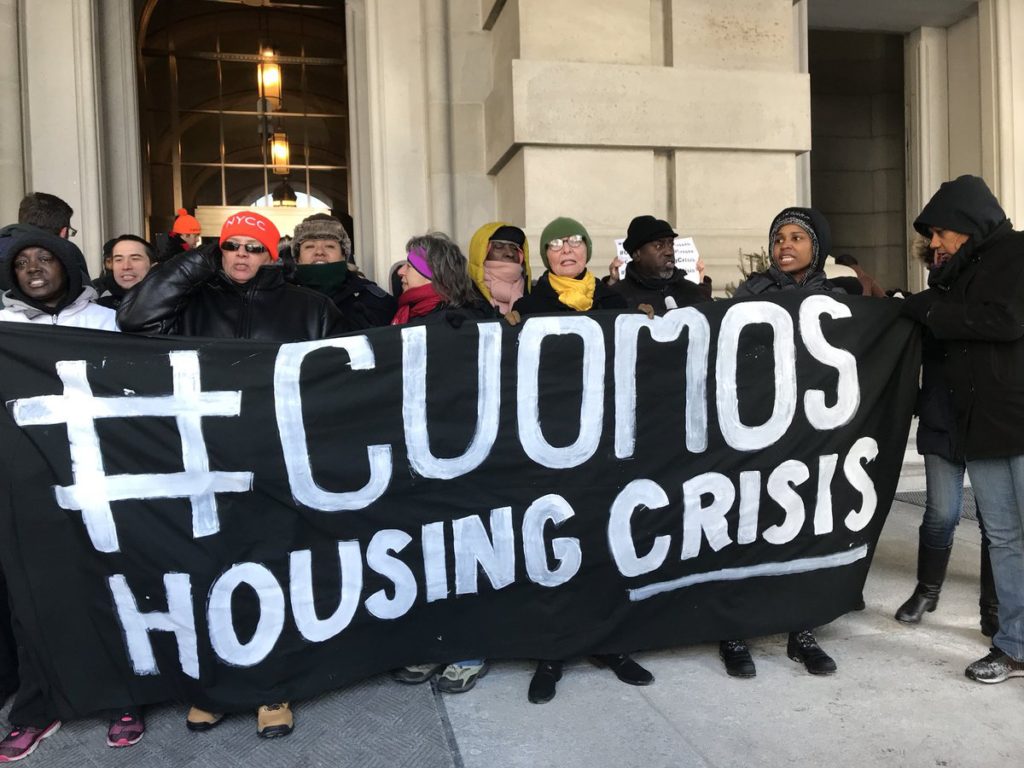 Education advocates, city school officials, and clergy gathered at Mount Pleasant Middle School in Schenectady to demand increased funding for our most underresourced districts. Currently, New York's public schools are owed more than $4 billion in Foundation Aid.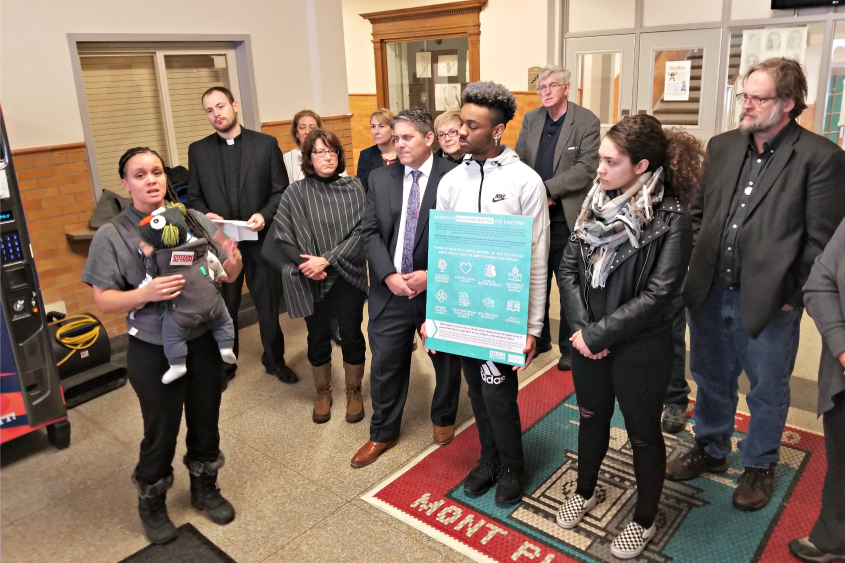 ---
STATE OF THE STATE RESPONSE
"We need the Governor to propose and fight for a budget that puts the needs of our families and our communities before wealthy campaign donors and CEOs. That means delivering on the $4.2 billion in Foundation Aid owed to our public schools, expanding access to child care, ending the school-to-prison pipeline, enacting comprehensive criminal justice reform, protecting immigrants, supporting the transition to 100% clean energy, guaranteeing $15/hour for all workers, and protecting our health care system and human services."
---
UPCOMING EVENTS
Albany – Tuesday, January 9th at 10 am – Education Advocacy Day of Action – Join activists from around the state in demanding quality education for all students. RSVP on Facebook
Binghamton – Wednesday, January 10th at 6 pm – Kick Off 2018: Citizen Action Meeting – Learn what Citizen Action has been up to and what our plans are for 2018. RSVP on Facebook
---
BECOME A MEMBER
Citizen Action of New York is building local power across New York State. Join us by becoming a sustaining monthly member today. Click here to support
Want daily updates and live footage of our events and actions? We can make that happen (I know a guy). Click here to follow us on Twitter and get real-time updates. If you're looking for cool articles, memes, and a little conversation, like our Facebook page here.