Dear Activists,
Last week on the radio I listened to billionaire Tom Golisano talk about how his taxes are too high. He's still withholding $90,000 in school taxes because there are too many geese on his lawn, making his residence "unusable" (yes, this is all real). I did a little math. Golisano, who is worth $3.3b, withholding $90,000 in school taxes is equivalent to someone worth $40,000 withholding a $1.09. That's correct: a dollar and nine cents. And that $90k could have paid for a school psychologist, restorative justice coordinators, or dozens of musical instruments. Governor Cuomo and the State Senate must commit to recapturing the taxes lost through the GOP tax scam. Folks like Golisano can afford it.
– Ravi
---
AROUND THE STATE
Citizen Action and our partners in the Let NY Vote coalition rallied at the Capitol Building to demand early voting, automatic voter registration, and other critical voting reforms this session. Our NYC Campaign Manager (and former author of these very updates), Stanley Fritz, emceed the event.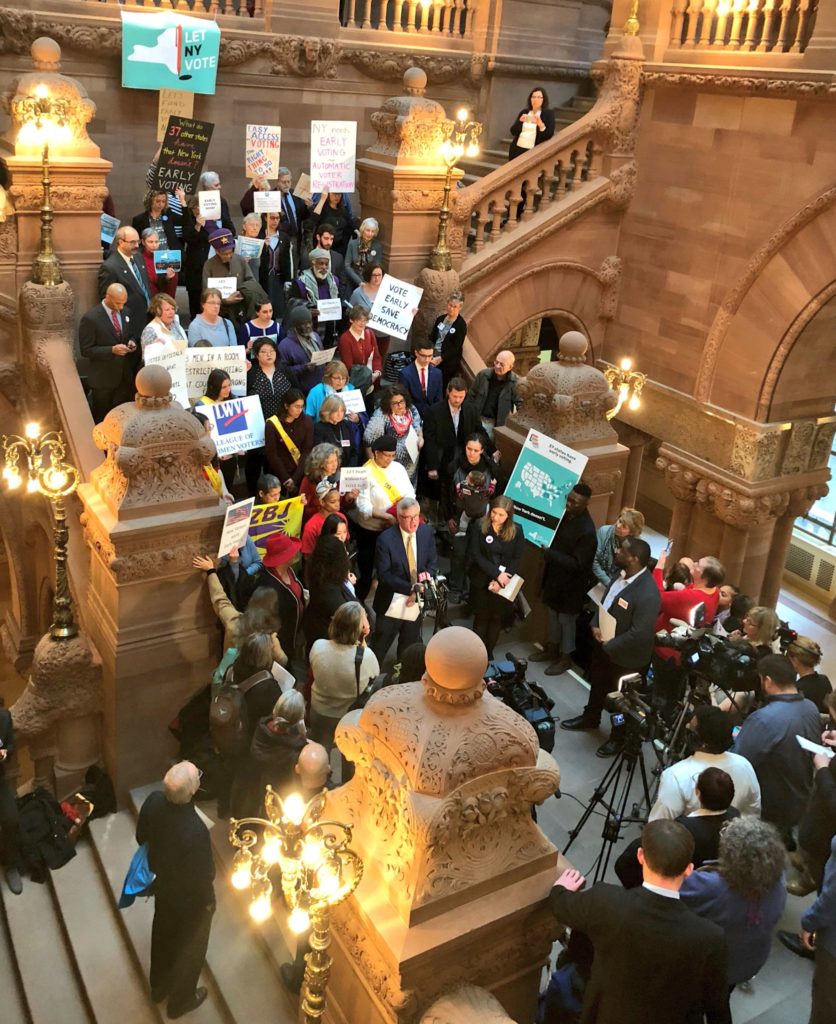 The annual Women's March drew thousands of community members in Binghamton and Utica. Our intrepid organizers (Kristina, Mary, Amber) in those regions helped to organize the marches.
At our Albany office, a community conversation for women of color was facilitated by organizers Jamaica Miles and Shondria Smith.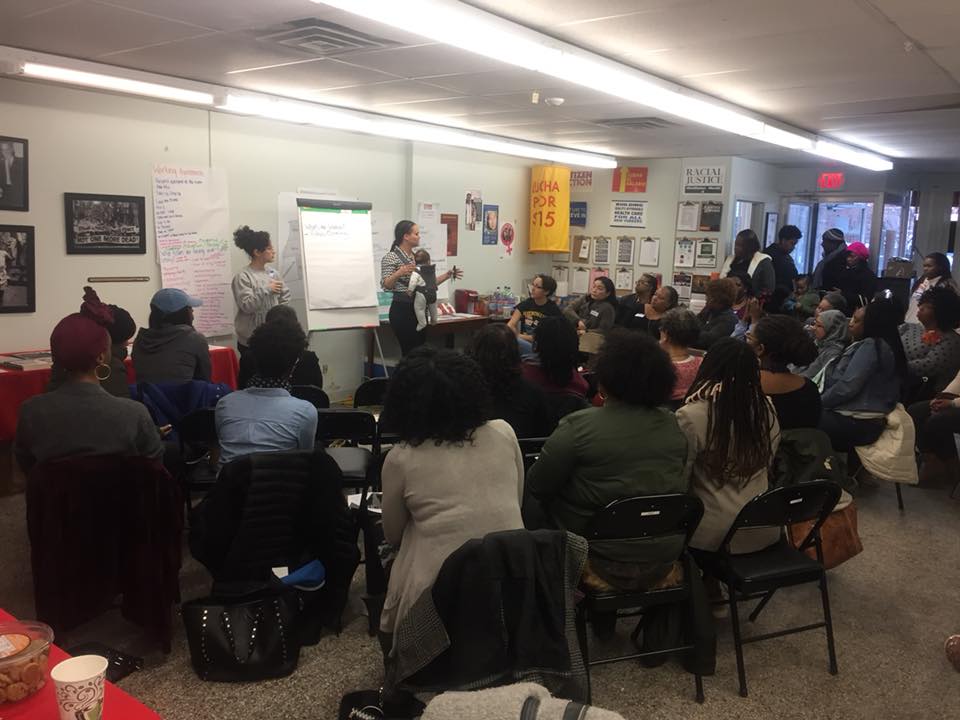 Constituents of Rep. Elise Stefanik braved the cold to speak out in support of a clean Dream Act. Public speak out sessions were held at her Glens Falls, Plattsburgh, and Waterloo offices.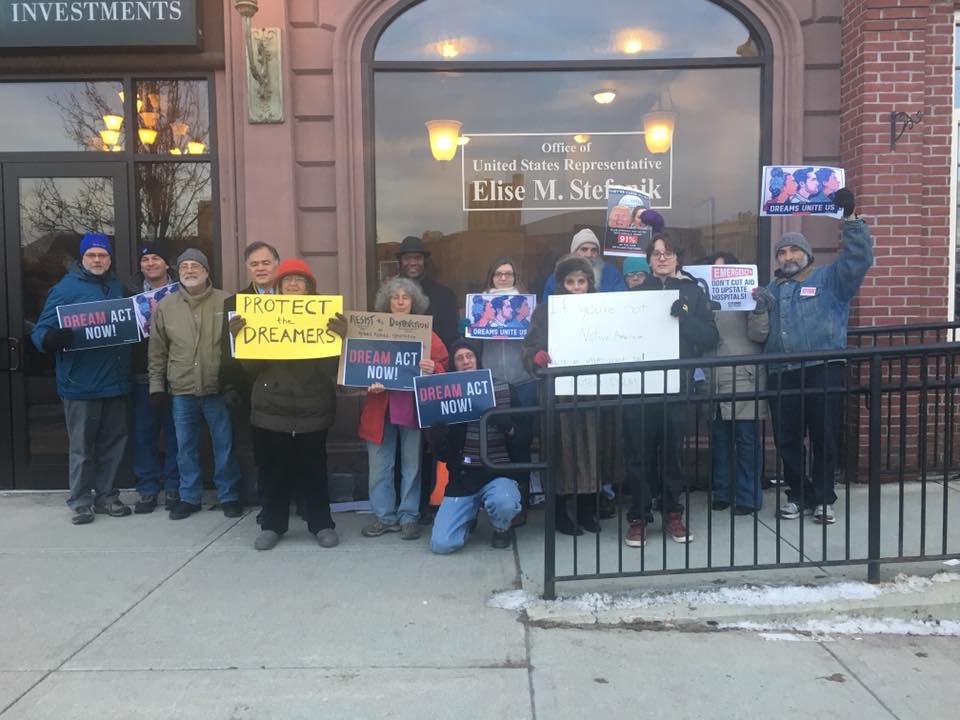 ---
UPCOMING EVENTS
Rochester – Saturday, January 27th at 10 am – Annual Member's Meeting – Voting on officers and briefing members on Metro Justice's recent work. Followed by a free film screening. RSVP on Facebook
Binghamton – Thursday, February 1st at 6 pm – Housing/Tenants Rights Meeting – Strategizing  and planning for Binghamton's new housing justice campaign. RSVP on Facebook
Latham – Thursday, February 1st at 6 pm – Free Screening of Backpack Full of Cash – A free film screening on the attempt to privatize our public school system. RSVP on Facebook
Rochester – Friday, February 2nd at 6 pm – Humanizing the Homeless – An open house and art show featuring work from residents of the St. Joseph's House and House of Mercy. RSVP on Facebook
---
BECOME A SUSTAINING MEMBER
Citizen Action of New York is building local power across New York State. Join us by becoming a sustaining monthly member today. Click here to support
Want daily updates and live footage of our events and actions? We can make that happen (I know a guy). Click here to follow us on Twitter and get real-time updates. If you're looking for cool articles, memes, and a little conversation, like our Facebook page here.