Dear Activists,
Our annual leadership summit is coming up on June 30th. In this blue wave year, it's more important than ever for activists and organizers to come together to share ideas and strategize around how we can turn electoral wins into sustained power. We hope you can join us for this big event!
– Ravi
---
AROUND THE STATE
New York City organizers and leaders were at the Fair Fares Rally to celebrate half-price MetroCards for low-income New Yorkers. Our NYC chapter was an active part of this campaign and are thrilled about the victory!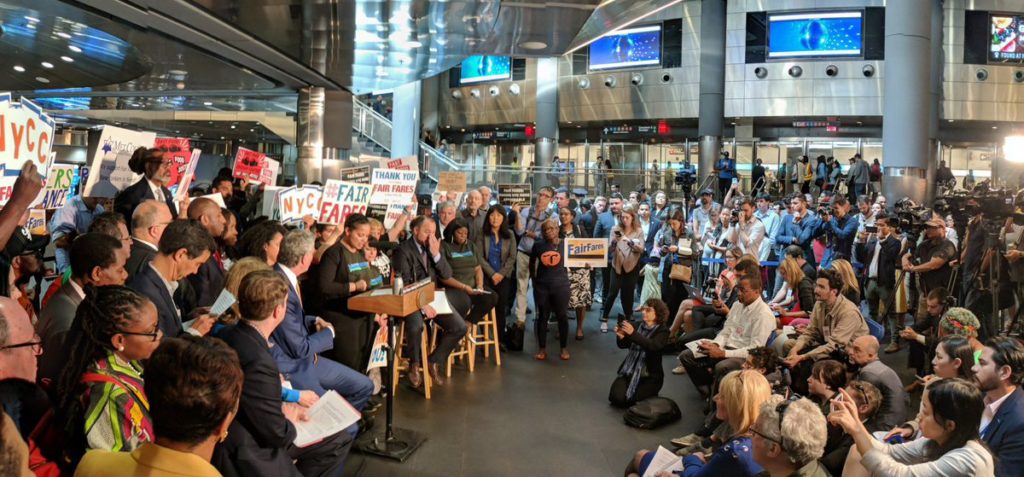 Citizen Action of New York, New York Civil Liberties Union, Saratoga Progressive Action, and Saratoga Unites organized actions in Albany and Glens Falls to protest the cruel separation of immigrant children from their families. These rallies were part of a series of nationwide actions calling attention to the abuses and inhumane policies of the Trump administration.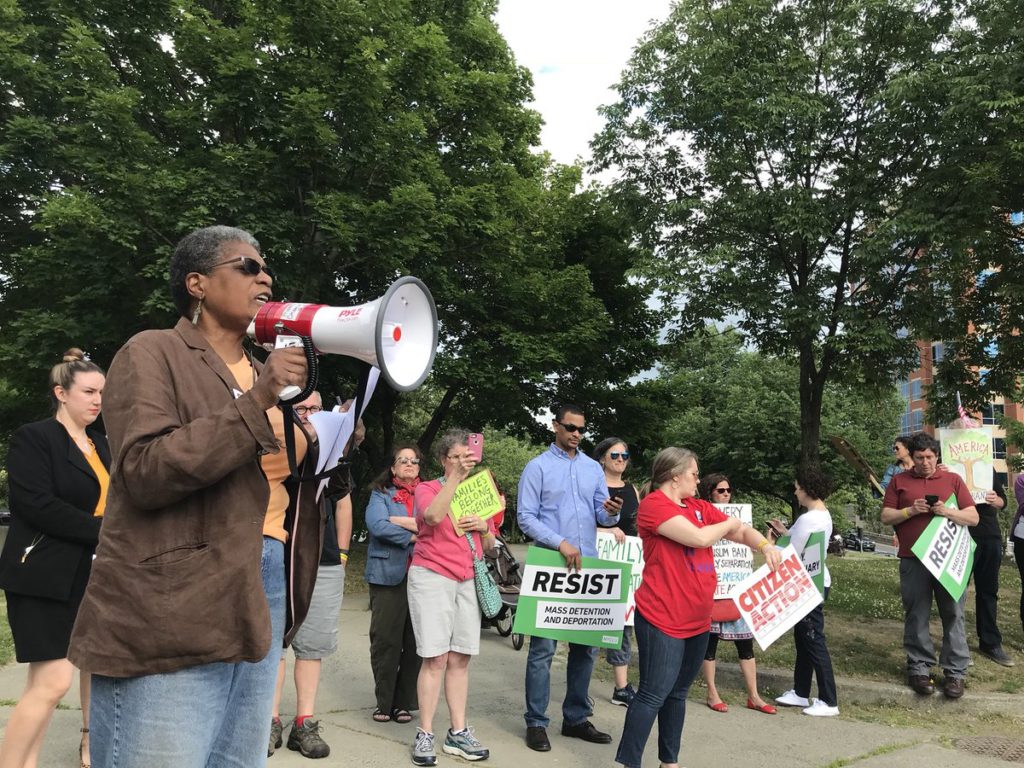 Citizen Action joined NYSNA leaders in calling for the passage of the Safe Staffing Act, which would require all nursing homes and care facilities to have an appropriate number of nurses on hand. Our Albany organizer Debbie Griffin-Daza spoke out in support of safe staffing.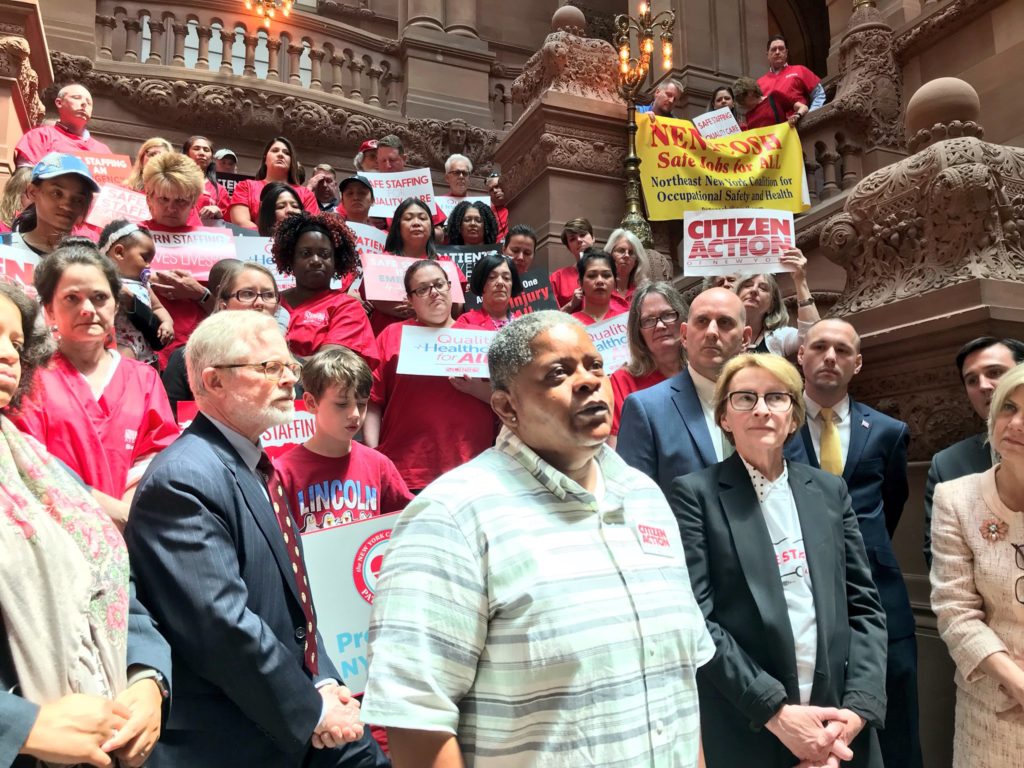 ---
ACTIVIST SPOTLIGHT: MARY VANDEZANDE
"When I'm fearful or doubtful, I remember that the long arc of history has moved away from injustice and toward justice. It hasn't happened overnight. But there are movements in this country that are working to address problems like racial injustice. I want to be a part of those movements." READ THE FULL INTERVIEW
A new interview series highlighting the activists and community leaders who make our movement possible. To nominate a Citizen Action member, contact rmangla@citizenactionny.org.
---
UPCOMING EVENTS
Statewide – Tuesday, June 19th at 5:30 pm – Juneteenth Statewide Protests to #FREEnewyork – Statewide actions in support of bail, speedy trial, and discovery reform will be happening in Albany, NYC, Buffalo, Rochester, Poughkeepsie, Nassau, and Binghamton. RSVP on Facebook
Utica – Thursday, June 21st at 4 pm – Take a Hike, Rep. Tenney! – Rally to protect quality, affordable health care. RSVP on Facebook
New York City – Thursday, June 21st at 6:45 pm – Men Fighting to End Patriarchy – Workshop for men committed to dismantling systems of oppression. RSVP on Facebook
Utica – Saturday, June 30th at 10 am – From Protest to Power 2018 Leadership Summit – Join with other activists from across New York State to share, learn and be inspired. RSVP on TicketSpice
---
BECOME A SUSTAINING MEMBER
Citizen Action of New York is building local power across New York State. Join us by becoming a sustaining monthly member today. Click here to support
Want daily updates and live footage of our events and actions? We can make that happen (I know a guy). Click here to follow us on Twitter and get real-time updates. If you're looking for cool articles, memes, and a little conversation, like our Facebook page here.