Dear Activists,
Is there anything more frightening than not being able to afford health care or having lead-filled drinking water? At Citizen Action, we won't be steering clear of politics this Halloween, especially with so much at stake. Here's a sneak peek of the pumpkin I'm putting on my doorstep.
– Ravi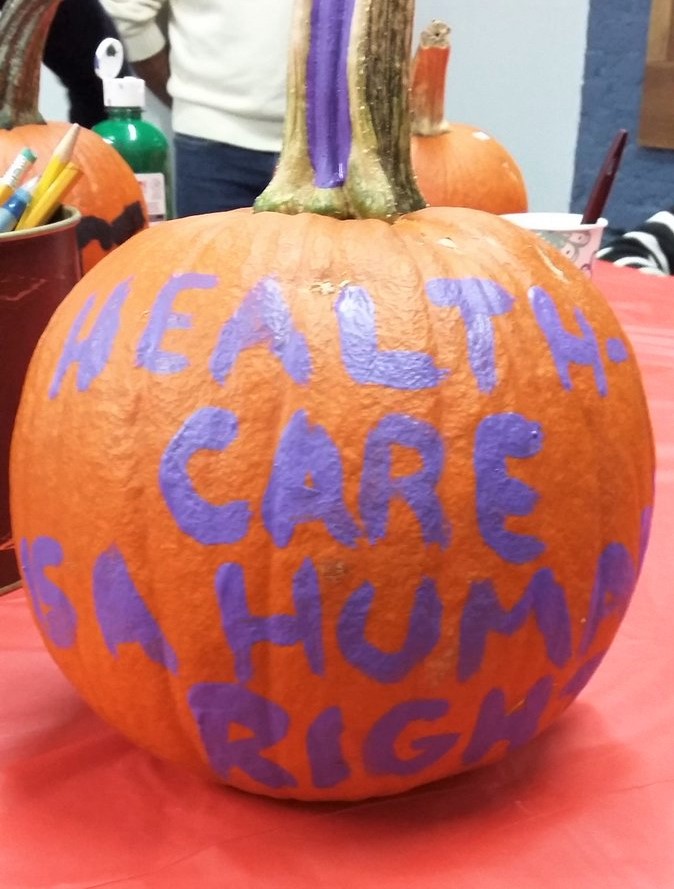 ---
AROUND THE STATE
Leaders in the Southern Tier assembled special Halloween treats in support of Democratic Congressional candidate Anthony Brindisi. Brindisi and Claudia Tenney are currently in a dead heat in the 22nd District. Our organizers are making sure voters know where the candidates truly stand.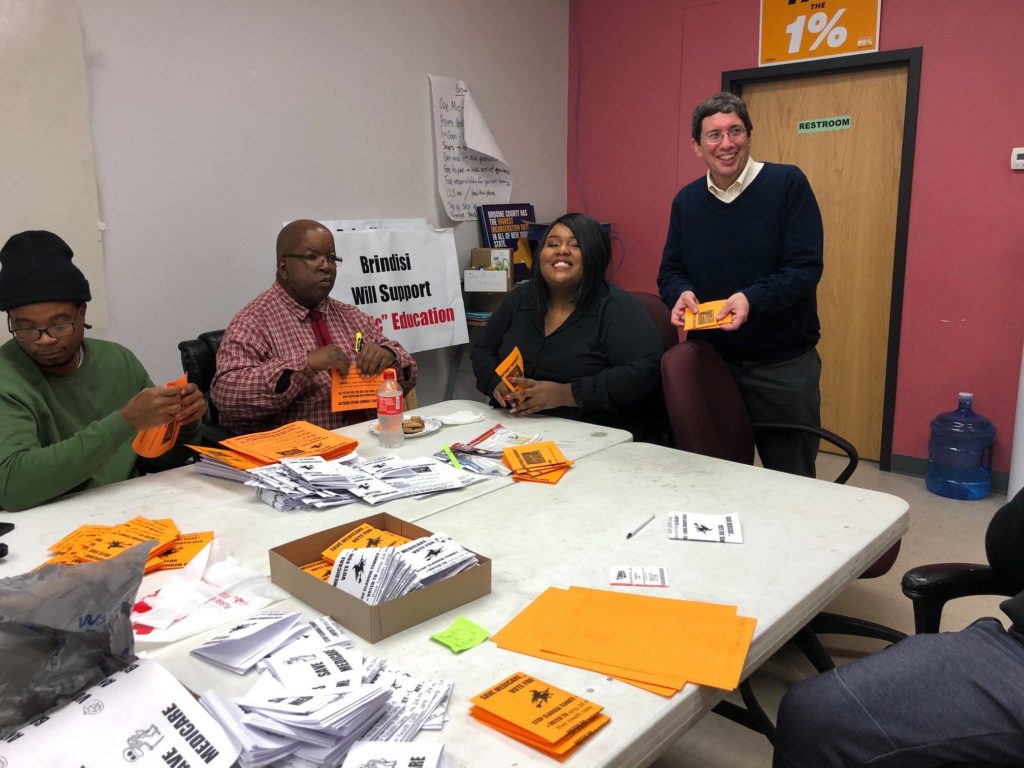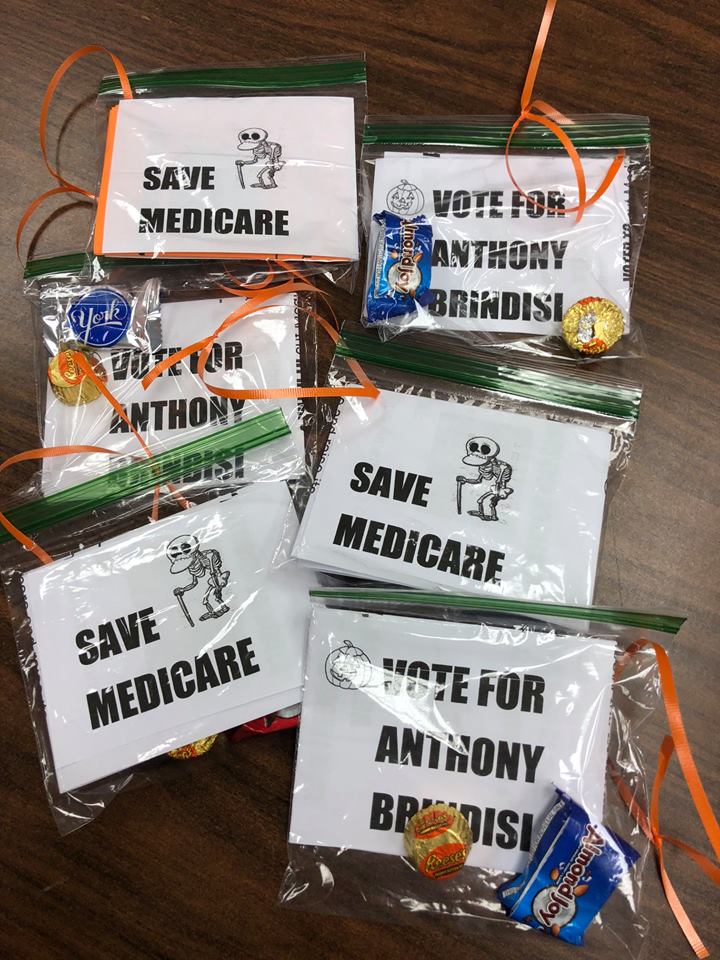 There's another tight race in the Hudson Valley between John Faso (who was recently praised by Donald Trump) and Antonio Delgado. Fortunately, we have many motivated Citizen Action leaders hitting doors and making calls for Antonio.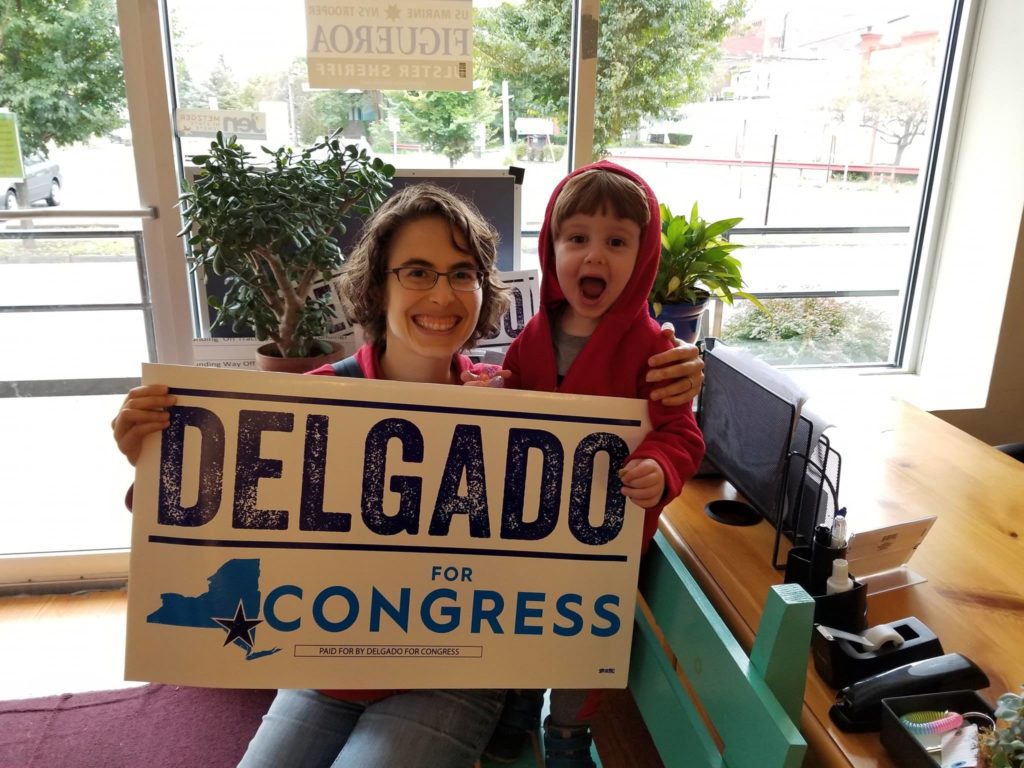 Long Island parents, students, and community leaders joined together to call on New York legislators to deliver on their promise to fully fund our public schools and end the perennial shortchanging of Black, Brown, and low-income youth.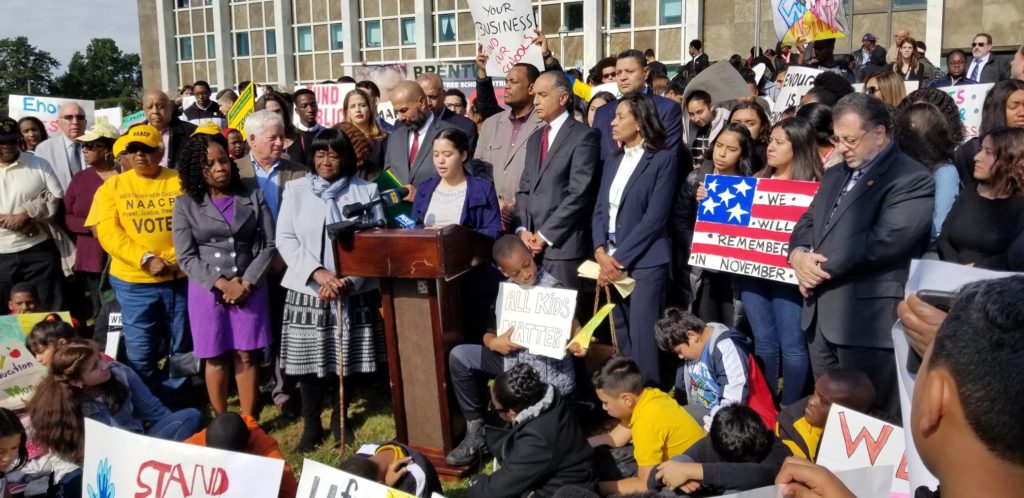 ---
THIS WEEK IN ACTIVIST HISTORY
On October 24th, 1975, Icelandic women went on strike to "demonstrate the indispensable work of women for Iceland's economy and society." 90% of women in Iceland participated in the protests. There was no telephone service or newspapers that day, as all typesetters and phone operators were women. The strike paved the way for the election of Vigdís Finnbogadóttir, one of the first democratically elected female leaders, in 1980.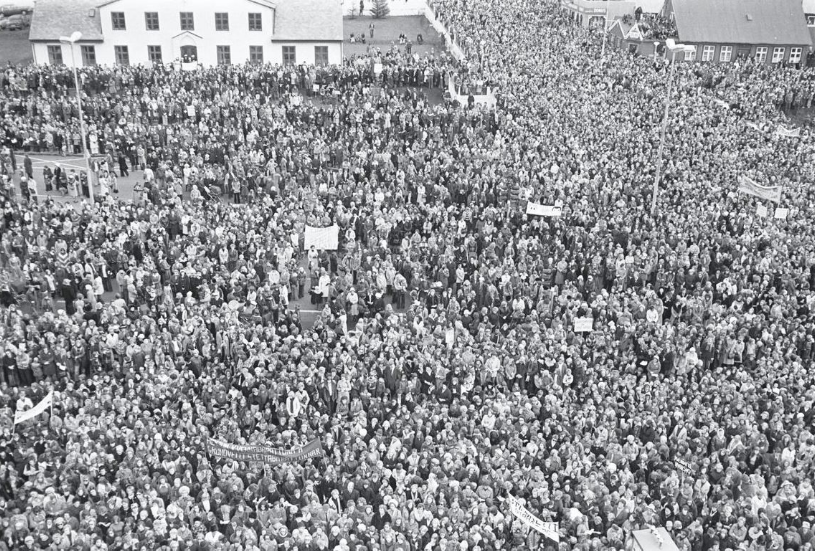 ---
BRIDGE TO THE FUTURE CELEBRATION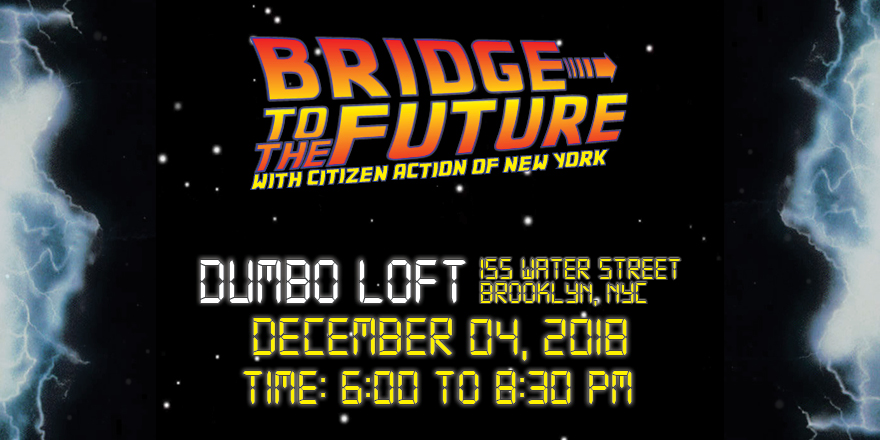 ---
UPCOMING EVENTS
Brentwood – Thursday, October 25th at 6:30 pm – Long Island Climate Justice Forum – Long Island Assembly members will be discussing the climate crisis and ways we can address the issue in New York. RSVP on Facebook
Albany – Every Sunday and Wednesday – Support the Blue Wave – Make calls in support of Congressional candidate Antonio Delgado and State Assembly candidate Tistrya Houghtling. RSVP on Action Network
Kingson – Every Saturday and Sunday – Take Back the House – Knock on doors in support of Democratic Congressional candidate Antonio Delgado and Ulster County Sheriff candidate Juan Figueroa. RSVP on Facebook
New Hartford – Friday, October 26th at 4 pm – We Demand Clean Water and Lead-Free Homes – Oneida County leads New York State in lead poisoning. Demand that Claudia Tenney protects local residents from pollution and lead. RSVP on Facebook
Rochester – Saturday, October 27th at 10 am – Remember in November Canvass – A community canvass to get out the vote for the general election. RSVP on Facebook
Buffalo – Saturday, October 27th at 10 am – Reversing Runaway Inequality – A training to deepen our understanding of economic inequality in America. RSVP on Facebook
---
BECOME A SUSTAINING MEMBER
Citizen Action of New York is building local power across New York State. Join us by becoming a sustaining monthly member today. Click here to support
Want daily updates and live footage of our events and actions? We can make that happen (I know a guy). Click here to follow us on Twitter and get real-time updates. If you're looking for cool articles, memes, and a little conversation, like our Facebook page here.