Dear Activists,
In basketball, the fourth and final quarter is known as "winning time." With less than three weeks until the election, it's winning time for our progressive candidates. Wealthy donors are pouring millions into Congressional races to keep Trump Republicans in power. But campaigns don't win by buying up billboards. They win by talking to actual voters. There is nothing more important these next few weeks than getting out the vote for our local candidates—by knocking on doors or making calls. Connect with your local organizers to learn how you can get involved.
– Ravi
---
AROUND THE STATE
Paul Ryan stopped in Binghamton to attend a big money fundraiser for Rep. Claudia Tenney. Tenney has been one of Trump's most vocal supporters in Congress. Dozens of Citizen Action members protested outside the event, calling out Ryan and Tenney for slashing taxes on the wealthy and conspiring to take away health care from working families.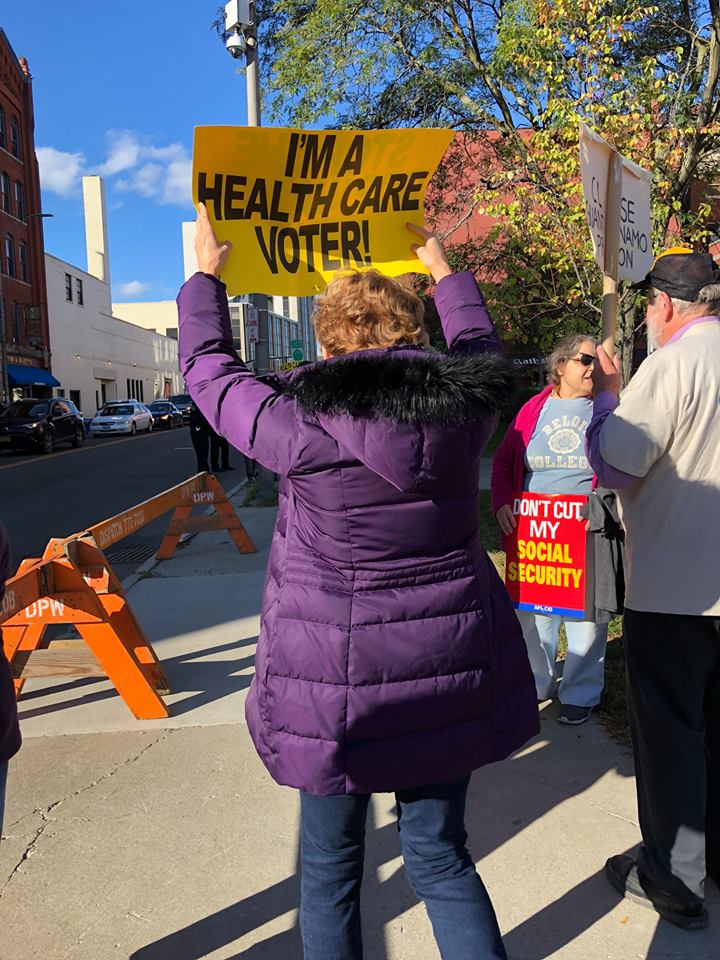 Rachel and Neal traveled from Massachusetts to Kingston to knock on doors for Antonio Delgado and Juan Figueroa (in the rain!). Our organizers in Kingston have been working at full tilt to turn out the vote for Antonio—and oust Trump Repubican John Faso.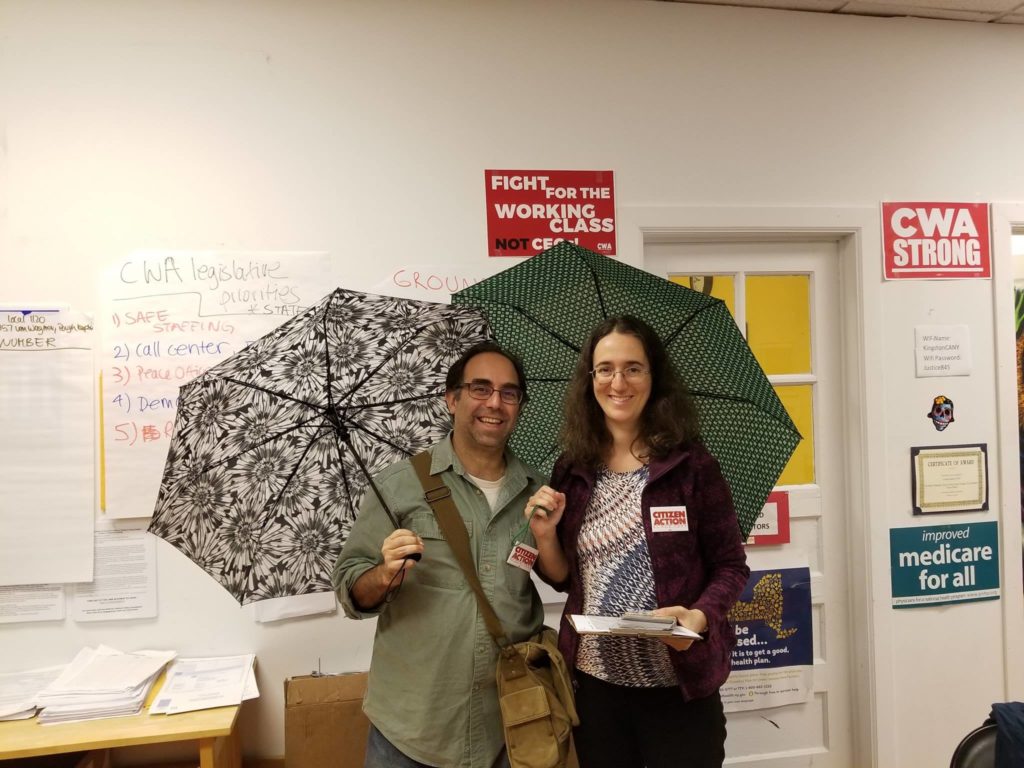 Leaders with our Central New York chapter made a final voter registration push before the deadline last week.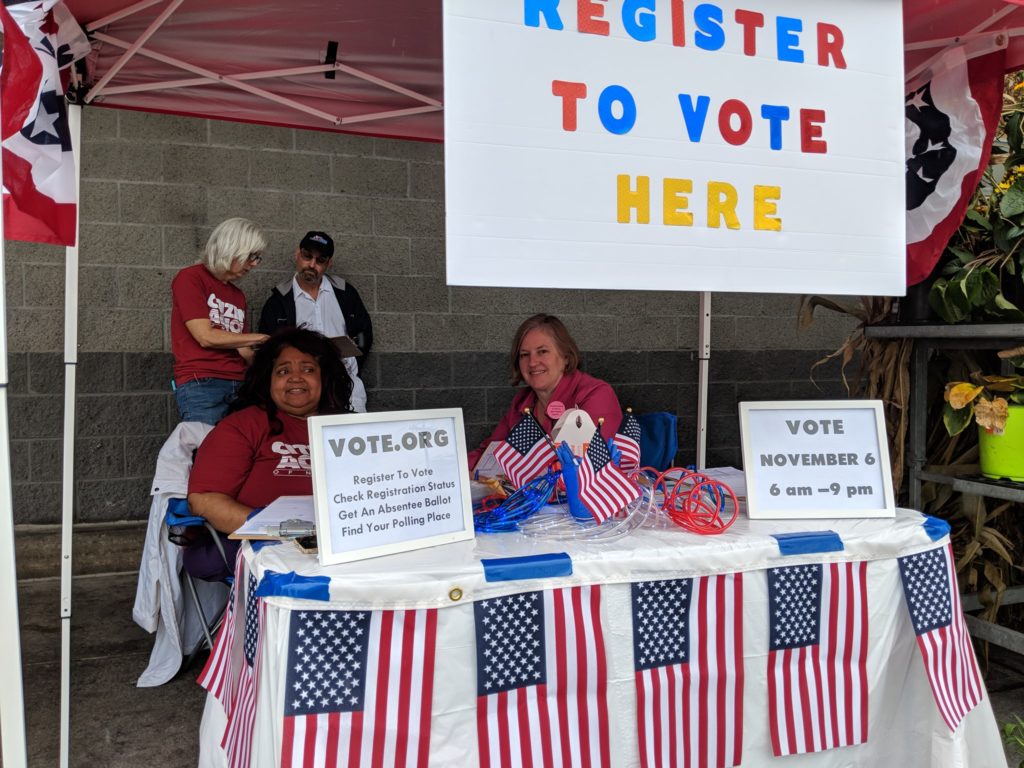 ---
THIS WEEK IN ACTIVIST HISTORY
On October 16th, 1968, during the medal ceremony at the Mexico City Olympics, sprinters Tommie Smith and John Carlos raised their fists in solidarity with civil rights leaders challenging racism and oppression. When they returned home, they were subject to abuse and death threats for their activism. In the words of Tommie Smith, "If I win, I am American, not a Black American. But if I did something bad, then they would say I am a Negro. We are Black and we are proud of being Black."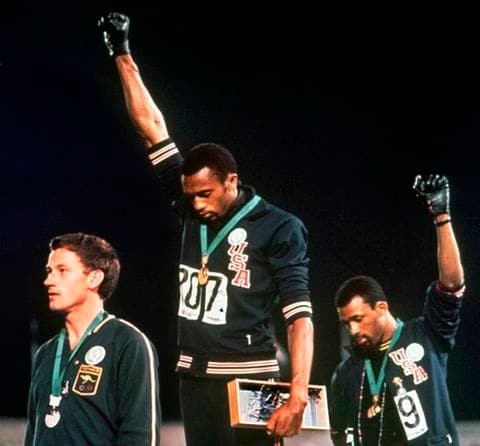 ---
BRIDGE TO THE FUTURE CELEBRATION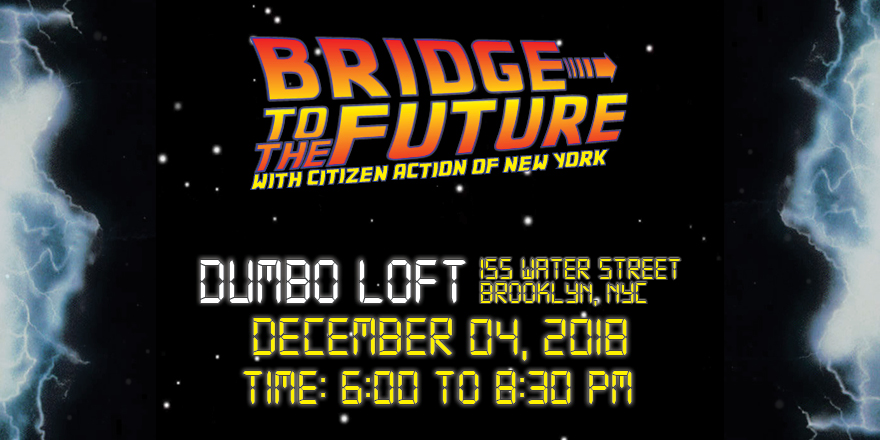 ---
UPCOMING EVENTS
Albany – Every Sunday and Wednesday – Support the Blue Wave – Make calls in support of Congressional candidate Antonio Delgado and State Assembly candidate Tistrya Houghtling. RSVP on Action Network
Kingson – Every Saturday and Sunday – Take Back the House – Knock on doors in support of Democratic Congressional candidate Antonio Delgado. RSVP on Facebook
Rochester – Tuesday, October 23rd at 6 pm – Resistance Committee Meeting – Introductory meeting for our Rochester chapter's new Resistance Committee. RSVP on Facebook
Brentwood – Thursday, October 25th at 6:30 pm – Long Island Climate Justice Forum – Long Island Assembly members will be discussing the climate crisis and ways we can address the issue in New York. RSVP on Facebook
---
BECOME A SUSTAINING MEMBER
Citizen Action of New York is building local power across New York State. Join us by becoming a sustaining monthly member today. Click here to support
Want daily updates and live footage of our events and actions? We can make that happen (I know a guy). Click here to follow us on Twitter and get real-time updates. If you're looking for cool articles, memes, and a little conversation, like our Facebook page here.