Dear Activists,
The Trump tantrum is over—after nearly five weeks—and thousands of contract workers still haven't received the back pay they deserve. Contract workers, including cleaners, cooks, and security people, are among the lowest paid government workers, and now their basic livelihood is at risk. Not only should all workers be paid immediately, they should receive interest for the weeks they had to suffer without a paycheck.
– Ravi
---
AROUND THE STATE
Citizen Action's Women of Color Committee organized and led the Women's March in the Capital District, in coordination with marches and actions that happened all across the globe.
At the Capitol, we joined the Alliance for Quality Education and Cynthia Nixon in calling on the Governor to deliver on the over $4 billion owed to New York's public schools. Once again, the Governor is looking to sidestep his responsibilities.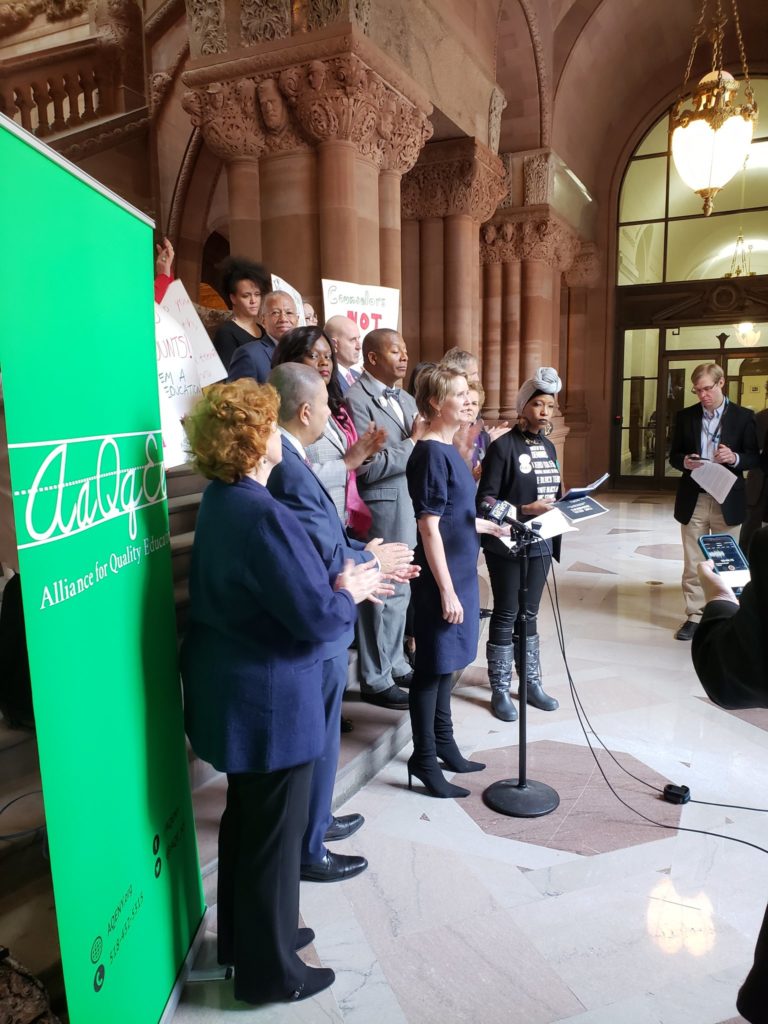 Our Co-Executive Directors Rosemary Rivera and Jessica Wisneski met with new State Senator Julia Salazar to talk about how we can work together to pass Fair Elections reforms that take big money out of politics. (During her run for Senator, Salazar refused corporate money in favor of small dollar donations.)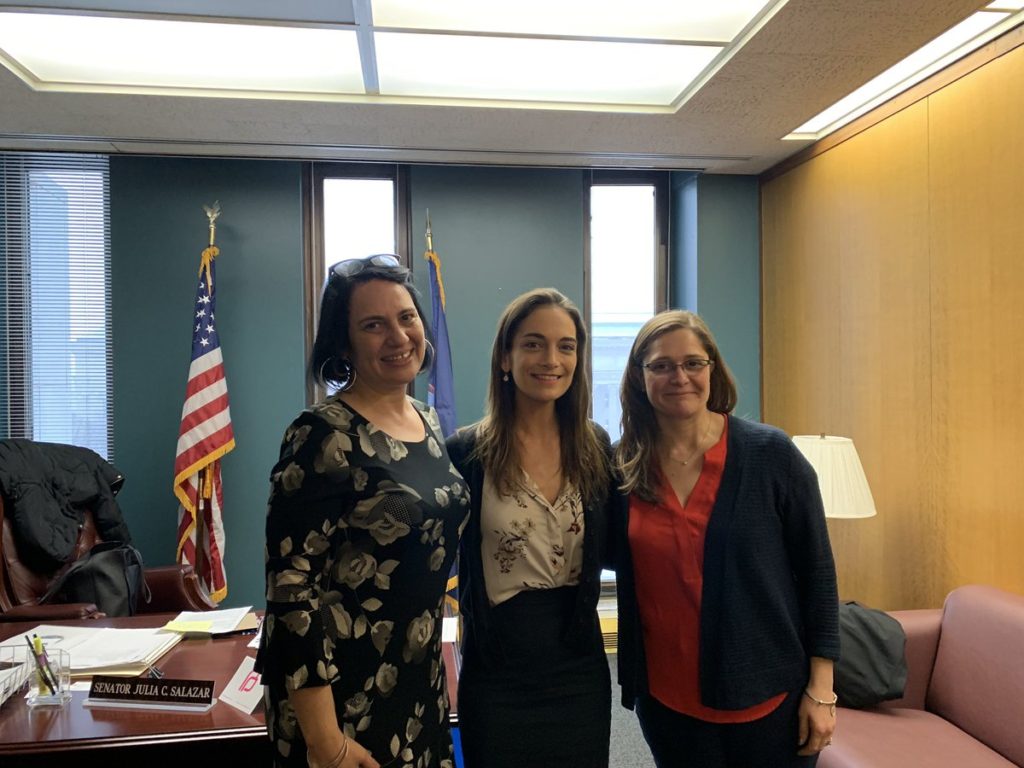 ---
THIS WEEK IN ACTIVIST HISTORY
On January 31st, 1919, 60,000 workers in Glasgow went on strike for shorter work hours (from 47 hours to 40 hours per week). Police attacked the unarmed protesters in what later became known as the "Battle of George Square."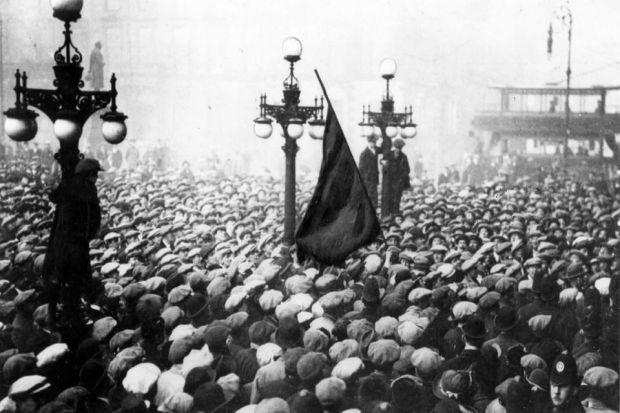 ---
UPCOMING EVENTS
Albany – Monday, February 4th at 11 am – #FREEnewyork Lobby Day – Day of action for bail, discovery, and speedy trial overhaul. Citizen Action has a bus leaving from New York City. RSVP on Action Network
Poughkeepsie – Monday, February 4th at 6 pm – Community Conversation on Poughkeepsie Public Schools – A discussion on the state of Poughkeepsie schools. RSVP on Facebook
Albany – Tuesday, February 5th at 12 pm – Climate, Jobs & Justice Lobby Day – Day of action in support of the Climate and Community Protection Act. RSVP on Action Network
Rochester – Wednesday, February 6th at 5 pm – Stop Unjust Evictions Mass Canvass – Community canvass to stop the displacement of Beechwood residents. RSVP on Facebook
Binghamton – Thursday, February 7th at 6 pm – Binghamton Tenants United Kickoff Meeting – First meeting of a tenant collective. RSVP on Facebook
---
BECOME A SUSTAINING MEMBER
Citizen Action of New York is building local power across New York State. Join us by becoming a sustaining monthly member today. Click here to support
Want daily updates and live footage of our events and actions? We can make that happen (I know a guy). Click here to follow us on Twitter and get real-time updates. If you're looking for cool articles, memes, and a little conversation, like our Facebook page here.