Dear Activists,
Trump's calls for a wall have started to feel as senseless and absurd as Reagan's plan to weaponize space. We're now in week three of the shutdown due to Donald's hubris, and countless federal workers are hurting as a result (even worse, Trump canceled pay raises for federal workers in August). Any Senator supporting the racist wall—and willing to exact this much pain on working people—needs to be ousted.
– Ravi
---
AROUND THE STATE
Wednesday was the first day of the new legislative session in New York. Many of our staffers were on hand to welcome the new leadership, which includes Assembly Majority Leader Crystal Peoples-Stokes (who got her start as a Regional Director with Citizen Action of New York!)
Press conferences were held in Albany, Buffalo, Binghamton, and Westchester calling on Governor Cuomo and our elected leaders to make Fair Elections the first order of business in 2019. To address the big issues facing New York, we need to get big money out and amplify the voices of everyday New Yorkers.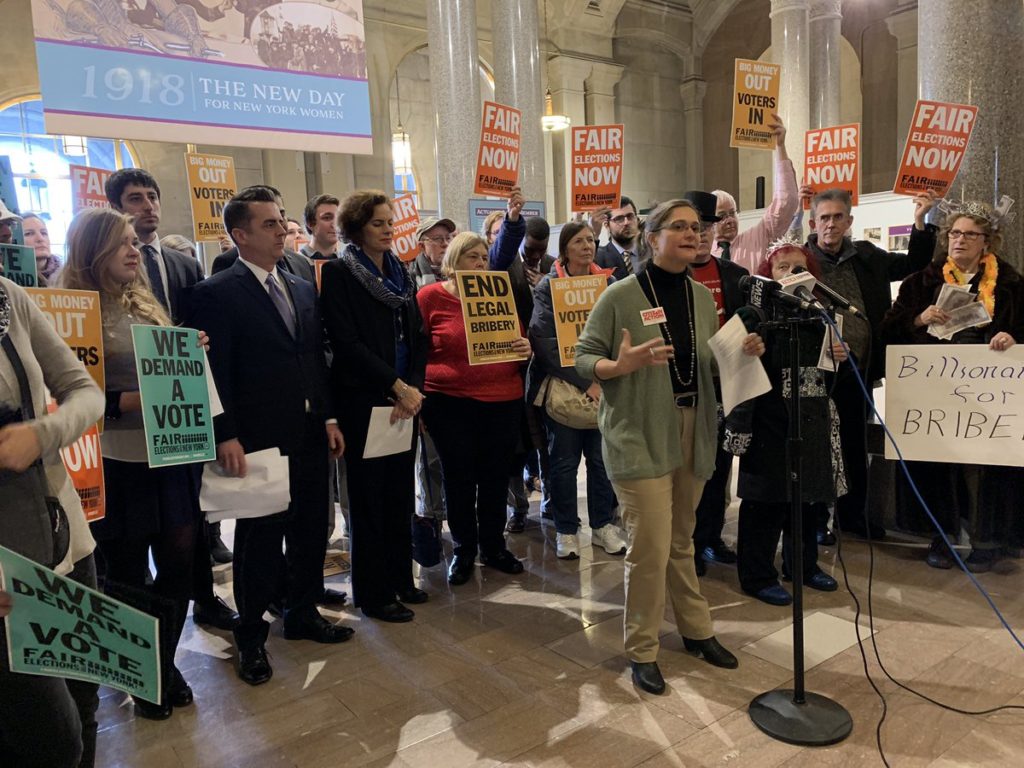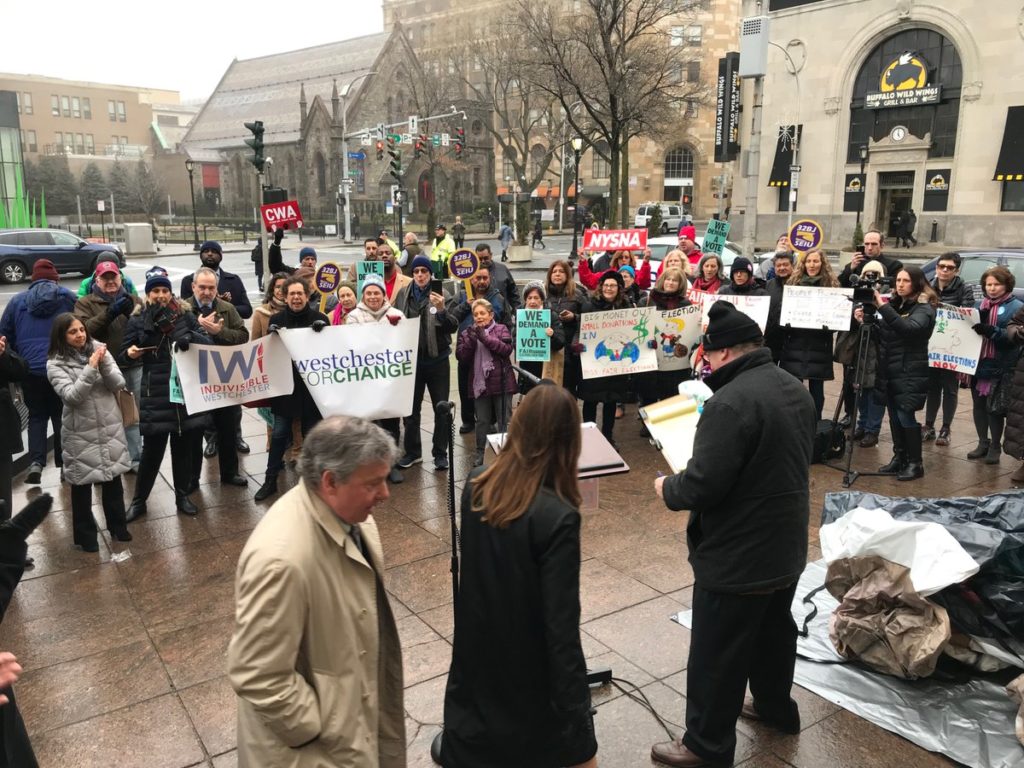 Citizen Action Organizing Director Jamaica Miles joined Capital District leaders in criticizing the handling of the Ellazar Williams case by the Albany County District Attorney. In August, Williams was shot by a police officer and paralyzed from the chest down.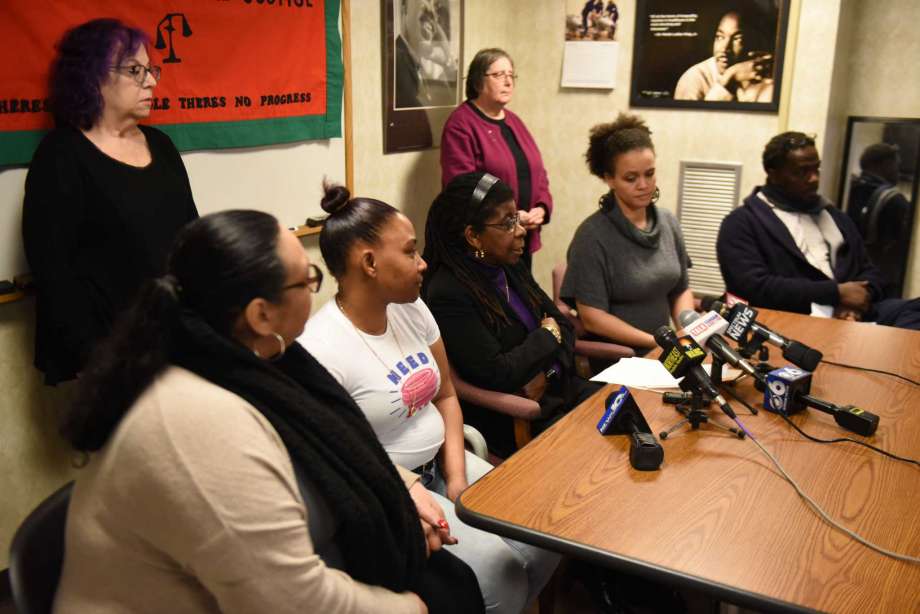 ---
THIS WEEK IN ACTIVISM HISTORY
On January 10th, 1776, Thomas Paine published Common Sense, which argued for independence from British rule and a vision of democracy built on equal rights.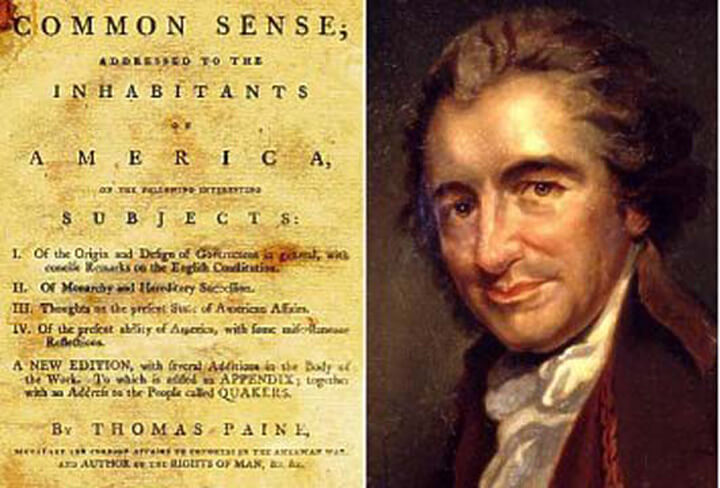 ---
UPCOMING EVENTS
Albany – Friday, January 11th at 2 pm – Women of Color Canvass – Cavass to let community members know about the free Women of Color Brunch on the 19th. RSVP on Facebook
Rochester – Saturday, January 12th at 10 am – Black Lives Matter at Schools – Planning meeting for Black Lives Matter at schools events in February. RSVP on Facebook
Albany – Monday, January 14th at 10:30 am – Schools Not Jails Advocacy Day – Statewide lobby day to end the school-to-prison pipeline. RSVP on Action Network
Albany – Monday, January 14th at 6:15 pm – Paid Sick Days Postcard Drop and Public Comment – Notifying residents and consumers in Albany County about the need for guaranteed paid sick days. RSVP on Action Network
---
BECOME A SUSTAINING MEMBER
Citizen Action of New York is building local power across New York State. Join us by becoming a sustaining monthly member today. Click here to support
Want daily updates and live footage of our events and actions? We can make that happen (I know a guy). Click here to follow us on Twitter and get real-time updates. If you're looking for cool articles, memes, and a little conversation, like our Facebook page here.