Dear Activist,
Here at Citizen Action we've been busy with canvassing and supporting our endorsed candidates in the primaries. We're proud of the work that each of our staff and volunteers put into help people who are committed to change and service.
-Charli
---
AROUND THE STATE
We're celebrating Tiffany Cabán who won the primary for Queens County District Attorney!
Tiffany Cabán's win is a resounding rejection of mass incarceration! Queens voters voted for nothing short of transforming the justice system. They voted for a justice system that addresses the root causes of harm in our society, they voted for an end to the racist War on Drugs, they voted to hold the NYPD accountable to our communities and for a district attorney who will show through their actions that Black Lives Matter.
Our New York City chapter was on the front lines encouraging people to get out to the polls for Cabán. Here are some of us doing the good work, canvassing in Queens:
We're gearing up for Justice Works 2019 that we all should be seeing you at (*insert eyes here*)!! Here's our Albany team with Charlene Carruther's book Unapologetic: A Black, Queer, And Feminist Mandate for Radical Movements. Charlene will be one of the featured speakers at this year's conference. See other speakers and get your ticket at justiceworksny.org.
---
UPCOMING EVENTS
Citizen Action's annual Justice Works conference will held on July 20th and 21st in Albany. Join hundreds of other organizers and activists and help build our movement.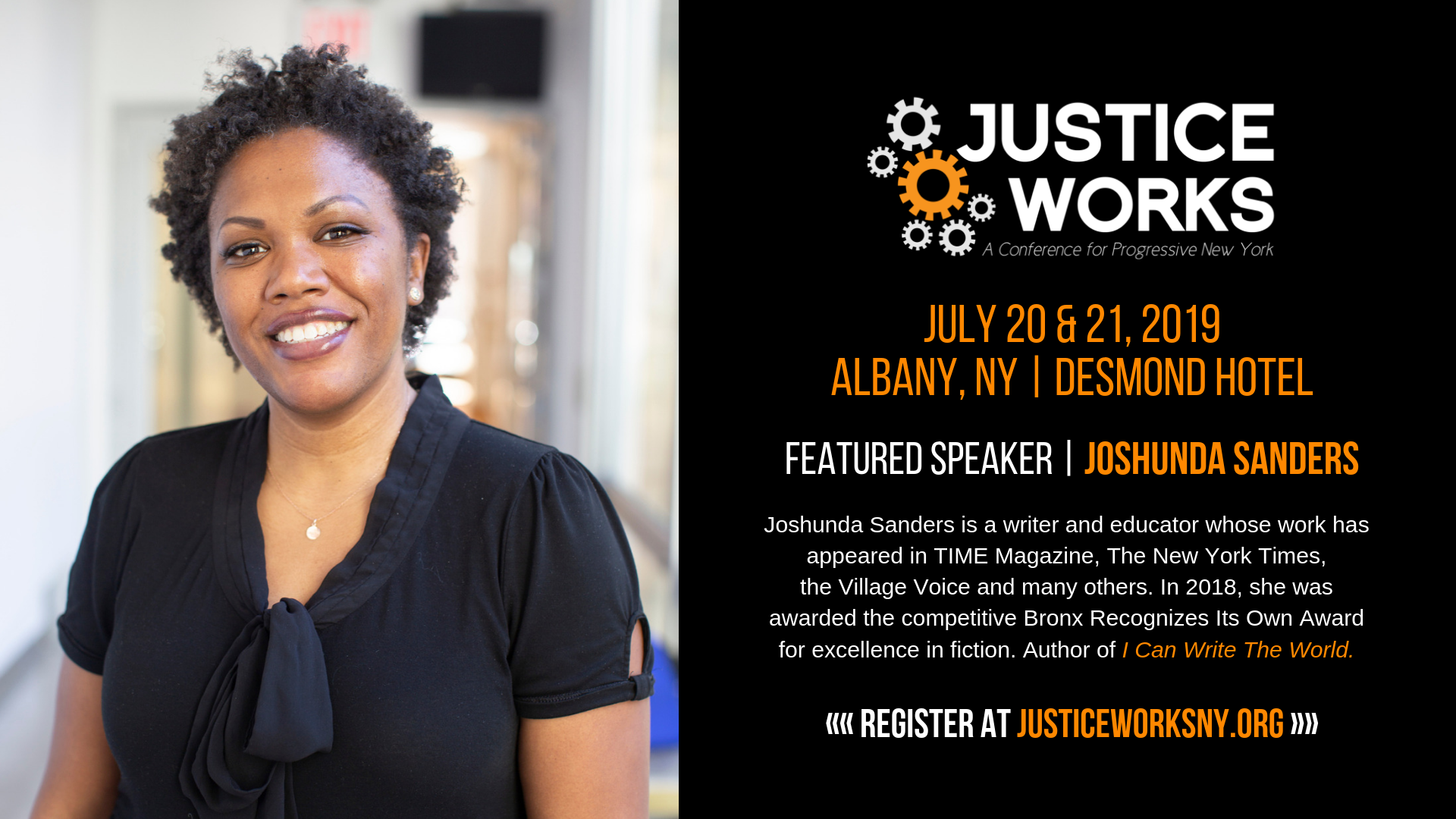 Hudson Valley -Anti-Racism Workshop, Saturday, June 29th at 10:00 am -During our Racial Justice Workshop, we will discuss the different levels of racism, anti-racism, diversity and how to create change for our local communities. RSVP on Action Network
---
BECOME A SUSTAINING MEMBER
Citizen Action of New York is building local power across New York State. Join us by becoming a sustaining monthly member today. Click here to support
Want daily updates and live footage of our events and actions? We can make that happen (I know a guy). Click here to follow us on Twitter and get real-time updates. If you're looking for cool articles, memes, and a little conversation, like our Facebook page here.
---
SELF-CARE FOR ACTIVISTS
As activists, the work that we do is personal, emotional, and can impact our overall health. That's because this work not only serves us but lays the groundwork for future generations to come. It's essential that in fighting for good causes, we remember to take care of our ourselves! Here is my Self-Care for Activists tip for you:
Hey! Life is tough, but so are you!