AROUND THE STATE

This week we're prepping and getting ready for Blackout 2019!!! If you're not ready, I hope you get ready.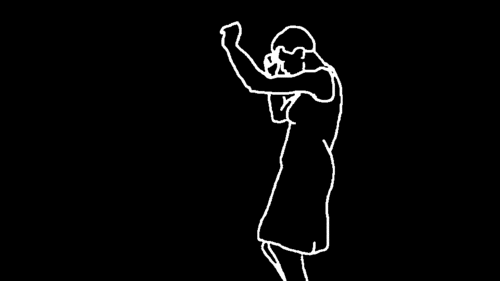 In less than 3 weeks, Blackout Festival 2019 will be here! It is the first Festival of its kind. The Blackout Festival is a love letter to our community! It is our iteration of Black August, a commemoration of Black resistance movements and the fight for our liberation! "The month of August bursts at the seams with histories of Black resistance–from the Haitian Revolution to the Nat Turner Rebellion, from the Fugitive Slave Law Convention and the foundation of the Underground Railroad to the Brotherhood of Sleeping Car Porters, from the March on Washington to the Watts Uprising, from the births of Marcus Garvey, Russell Maroon Shoatz, and Fred Hampton to the deaths of W.E.B du Bois and George Jackson's own younger brother Jonathan killed while attempting to free the Soledad Brothers from prison. We celebrate Black August, commemorating the anniversary of George Jackson's death while understanding his life as a revolutionary in a long and unbroken line of resistance and sacrifice of Black people throughout history." — Critical Resistance

Click the Blackout Festival banner below to support #BLACKOUT2019.

---
We've also have been taking an active role chiming in on the word "tax payer". Here's a snippet of an article written by Ravi Mangla: It's Time for the Left to Retire the Word "Taxpayer: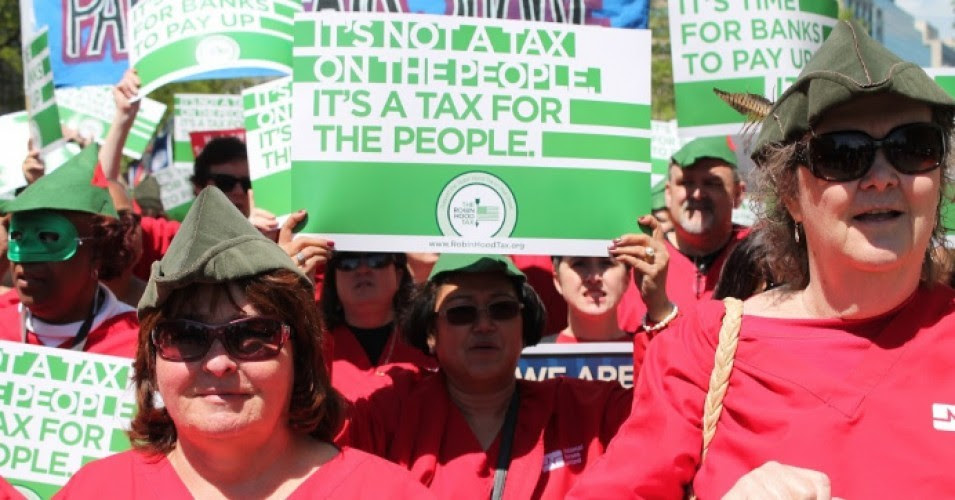 (Photo: Elvert Barnes/flickr/cc)

"The left can no longer afford to play into this false dichotomy: between us and them, who we think are the givers and who we think are the takers. When we prize the self-interest of the taxpayer over the collective interest of the broader public, we grease the wheels for conservatives to come in and push austerity measures that devastate struggling communities and line the pockets of the obscenely wealthy. We further marginalize undocumented people, who make our communities better in innumerable ways (and do pay taxes, but this is beside the point). And we signal to upper and middle-class white men—who the term "taxpayer" is most likely to resonate with—that public policy should cater to their narrow set of interests." READ MORE
---
UPCOMING EVENTS

Albany-August 24th at 12pm-6pm-Jenning Landing- The Blackout Festival is a love letter to our community! It is our iteration of Black August, a commemoration of Black resistance movements and the fight for our liberation! RSVP on Facebook Donations can be given to Blackout Festival 2019 here. Contributions or gifts to Citizen Action of New York are not tax deductible as charitable contributions or as business expenses under IRC Section 162(e).
Utica – Saturday, August 10th at 4:00 pm -COME and JOIN us a we Celebrate our "Community in Unity".

Rochester- Friday, August 10th at 6:30pm -Be The Power Awards – On August 10th, we will honor Ruth Turner, Ricardo Adams, and Mary Callahan for their continued work in our community and for fighting or Education Equity in our schools. Let's celebrate together! RSVP on Facebook
Albany- Mondays, July 15th 6:00-9:00 pm – August 12th, 6:00-9:00pm – Blackout Festival Auditions – Free food, games, music, and activities. Volunteer info will be provided for those looking to get involved in community organizing. RSVP on Facebook

---
BECOME A SUSTAINING MEMBER
Citizen Action of New York is building local power across New York State. Join us by becoming a sustaining monthly member today. Click here to support
Want daily updates and live footage of our events and actions? We can make that happen (I know a guy). Click here to follow us on Twitter and get real-time updates. If you're looking for cool articles, memes, and a little conversation, like our Facebook page here.
---
SELF-CARE FOR ACTIVISTS
As activists, the work that we do is personal, emotional, and can impact our overall health. That's because this work not only serves us but lays the groundwork for future generations to come. It's essential that in fighting for good causes, we remember to take care of our ourselves! Here is my Self-Care for Activists tip for you:
Being extremely honest with oneself is a good exercise.

Did you look in the mirror today?