Dear Activist,
I hope you had a Happy Valentine's Day!
It's been another busy week here at Citizen Action! And a trying one. Activists have been showing up at the Capitol all week to demand budget justice from our state leaders! We're fighting for a progressive NY State Budget that invests in our communities. We pushed forward our campaigns for housing justice, workers' rights, defending bail reform and fully funding our schools. Love week was the perfect opportunity for us to pull at the heartstrings of our representatives, and remind them who they're supposed to serve. We helped facilitate a Progressive Tax Policy Budget and Legislative Briefing to inform lawmakers about the policy options that are backed by most New Yorkers, including raising taxes on those with extreme wealth and using that money to support historically underserved Black and Brown communities.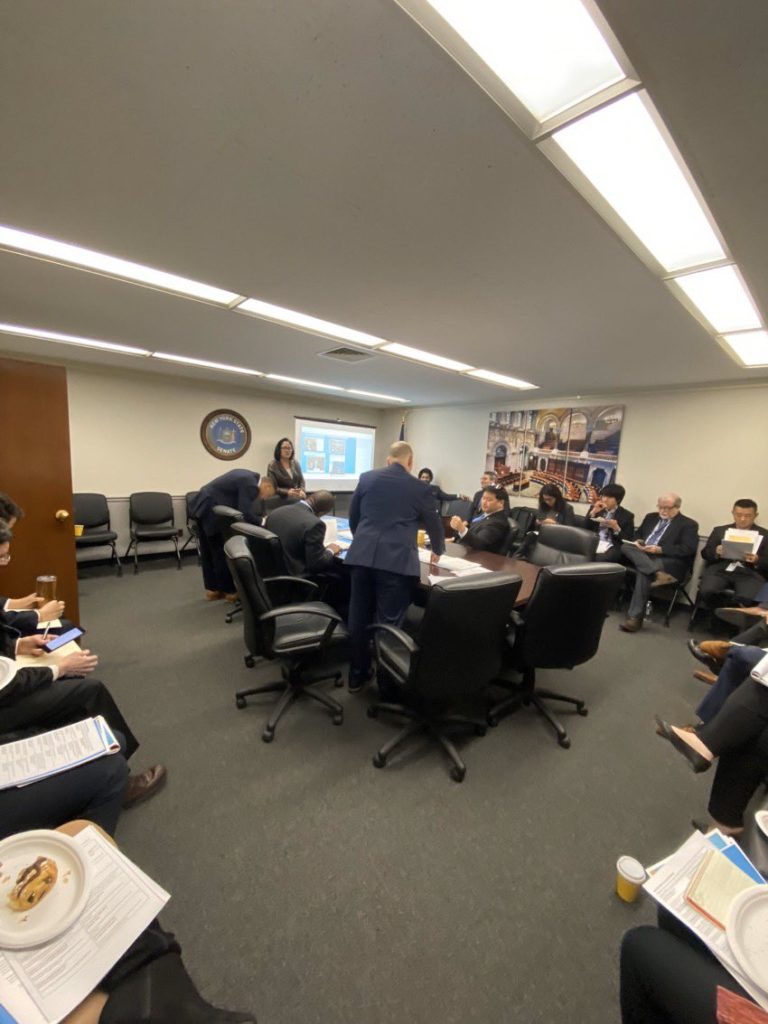 We also joined our coalition partners to rally outside of a State Budget hearing this week, calling on lawmakers to raise NY's revenue by taxing billionaires so that they pay what they owe! Read more about the rally here.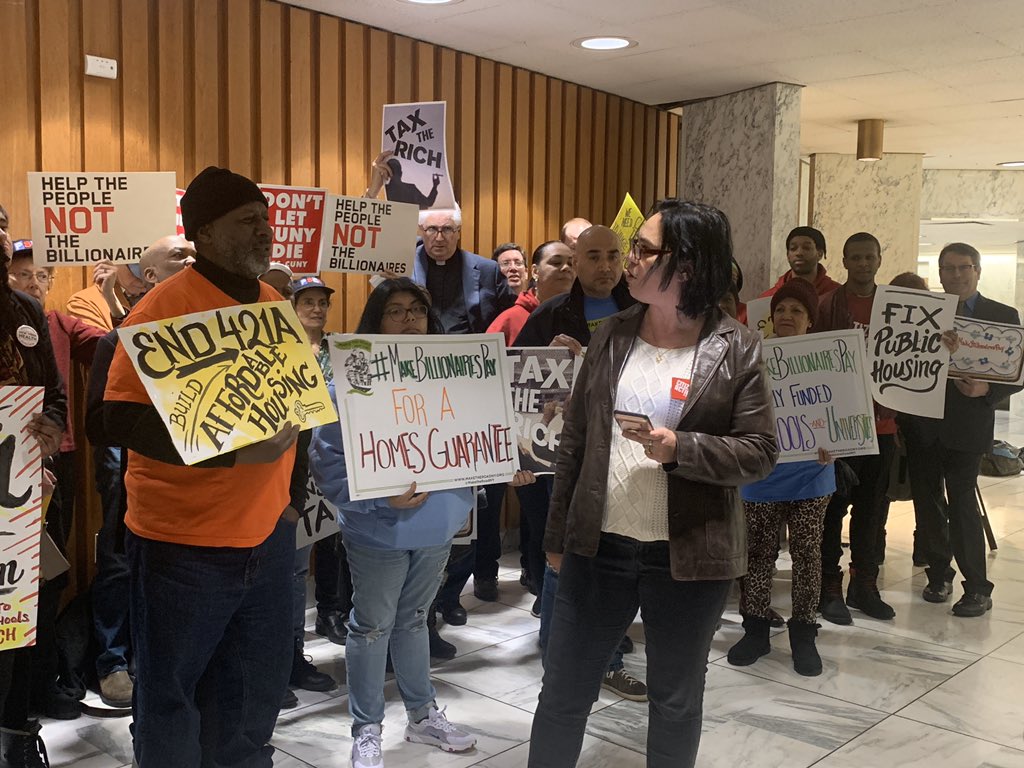 And in case you missed it, here's the latest on bail reform. After a well coordinated fear-mongering campaign from the right, DAs, judges and law enforcement officers – and unbeknownst to Assembly Democrats – the Senate Majority introduced amendments to the bail reform law that would give judges unchecked power to racially profile and lock up legally innocent Black and Brown people. We'll keep you all up to speed on what's going on as we keep fighting to protect our state's most progressive new pretrial laws. Take a look at some of the many ways we showed up this week.
Around the state
This week, our Capital District Community Organizers, Amy Jones and Shawn Young, hosted the first "Pardon the Interruption" community group meeting. This support group for formerly incarcerated individuals will meet on Wednesdays at our office at 94 Central Avenue in Albany. More info here.
We also joined the campaign team for Matthew Toporowski for Albany County District Attorney for a kickoff event at our Capital Region District Office! Citizen Action endorsed Matt to primary the sitting DA, David Soares, because Albany deserves a district attorney who will focus on addressing the root causes of harm in our communities, like poverty, not over policing and prosecution. Matt's campaign launch was covered by various local news outlets. Read more here.
Our Statewide Civil Rights Organizer Clyanna Lightbourn, and Matt Toporowski for Albany County DA, also facilitated an informative discussion on #BailReform at Power Breakfast in Troy, NY!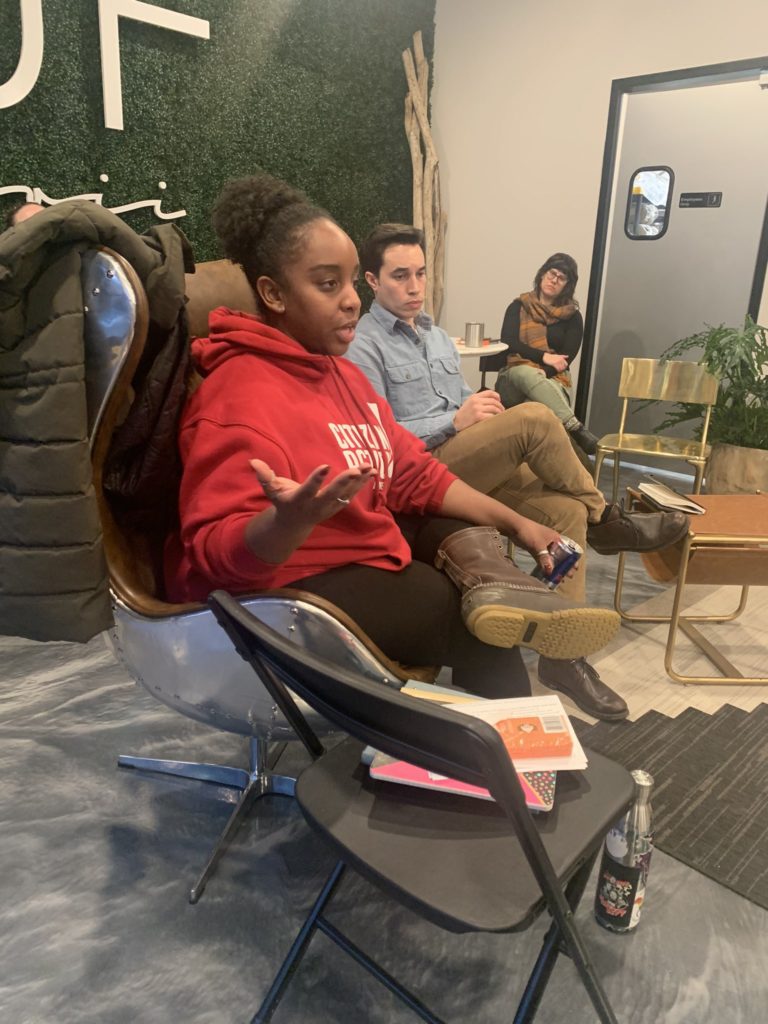 "I gave up six months of my life – a lot of people in this space did too, a lot of people who are not here today – giving blood sweat, tears, energy, dollars and votes so that you can have the majority. Why? So that you could do what you did last session. And now, a couple of white dudes with buzz cuts and MAGA flags in their backyards and closets are pissed off at you and you want to backtrack?" – Stanely Fritz, Political Director, Citizen Action of New York
Kingston in the house for #bailreform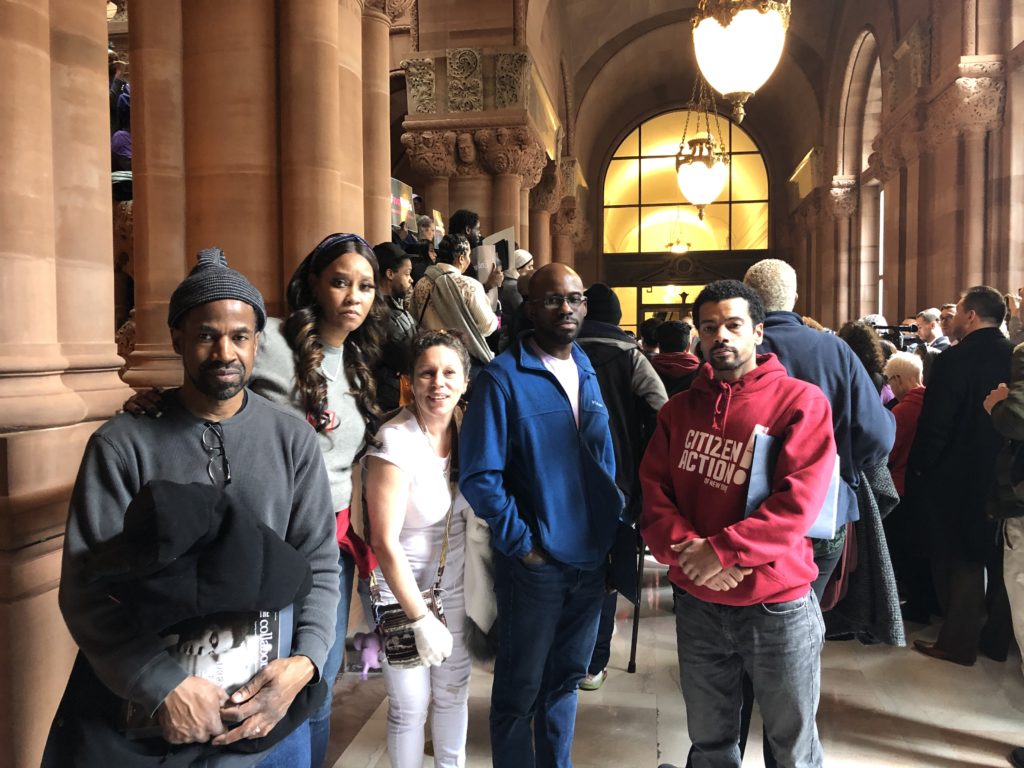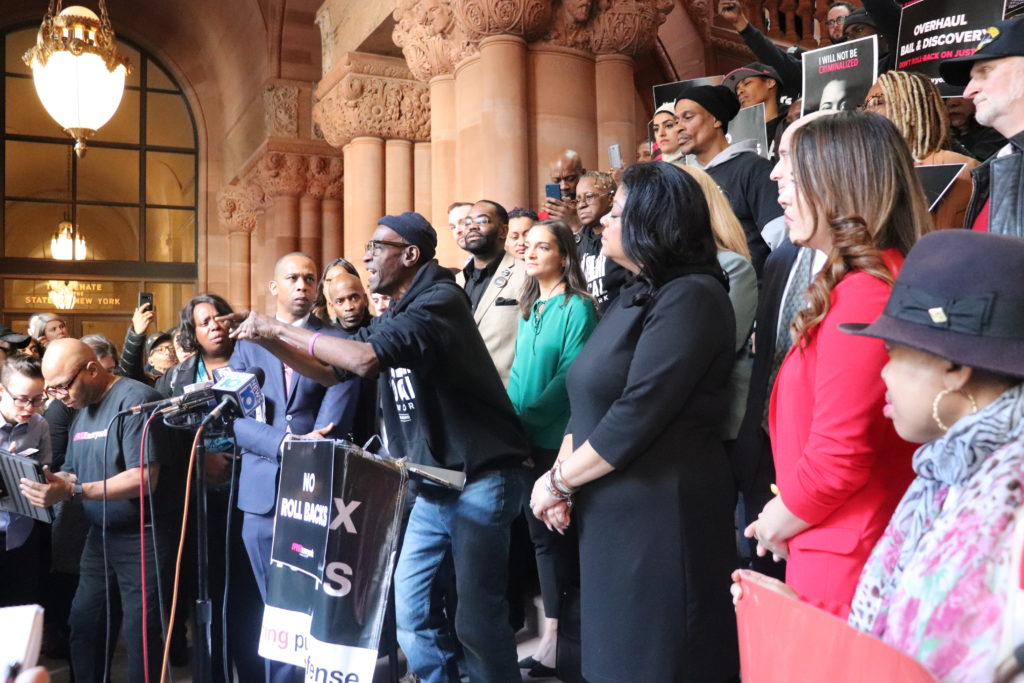 Utica & Rome's Valentine's Day Budget Demands: Have a Heart, Fund Our Schools
For Valentine's Day, students, teachers, parents and community members from Utica and Rome rallied to demand the $57 million that's owed to Utica and Rome City schools, and then delivered handmade Valentine's to Assemblymember Marianne Buttenschon's District Office, calling on her and other state leaders to "Have a Heart and Fund NY Schools." Read more here.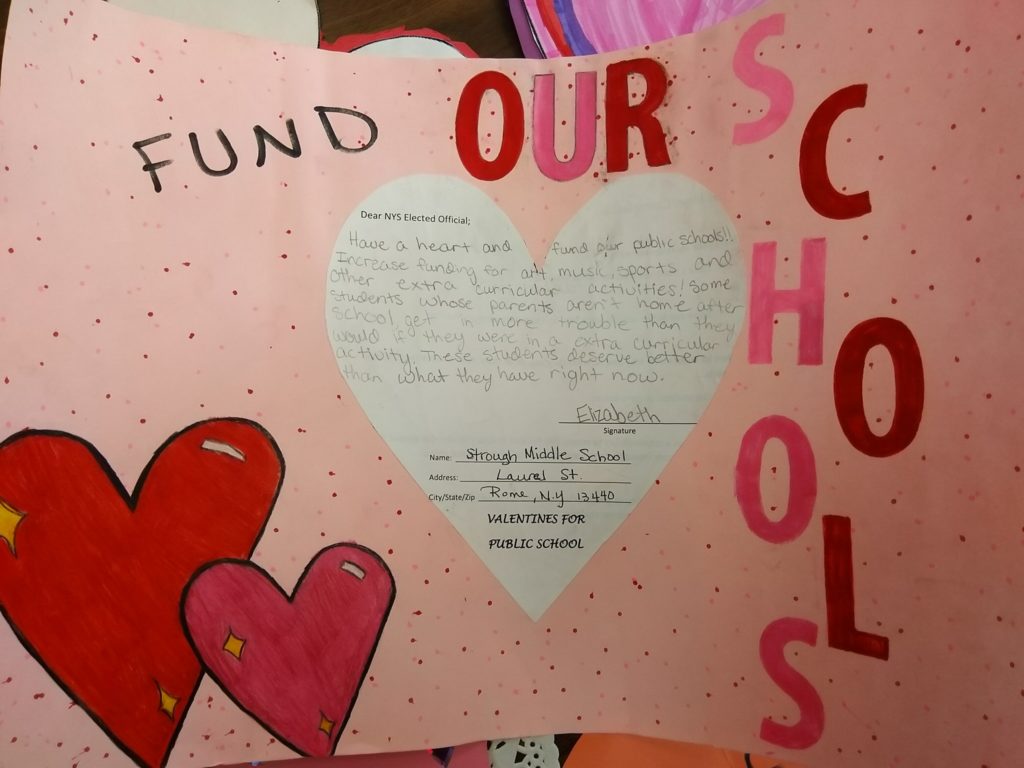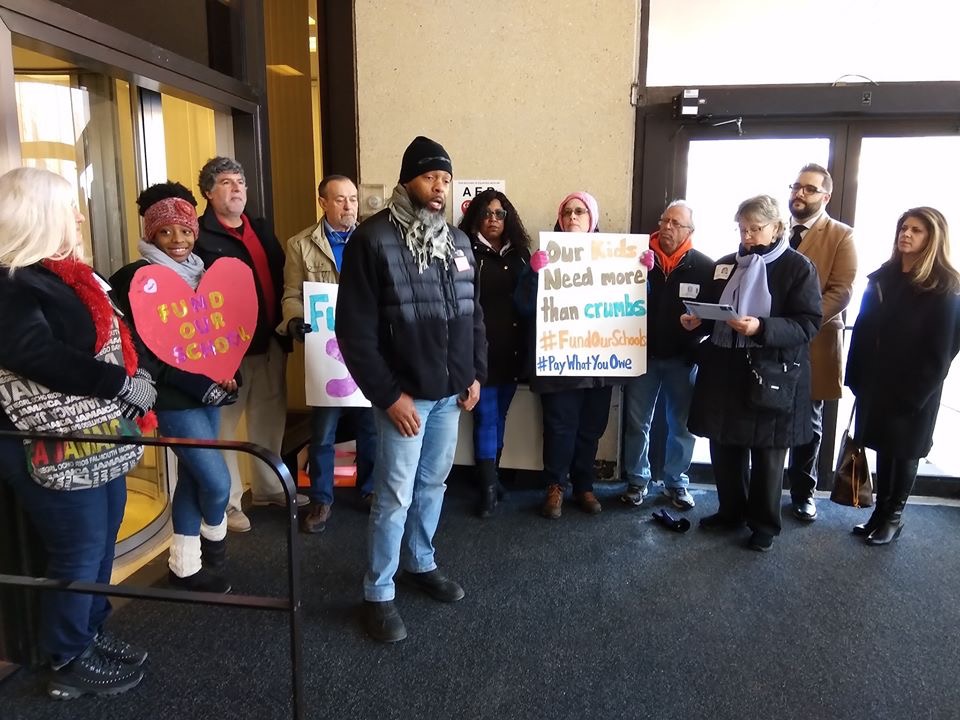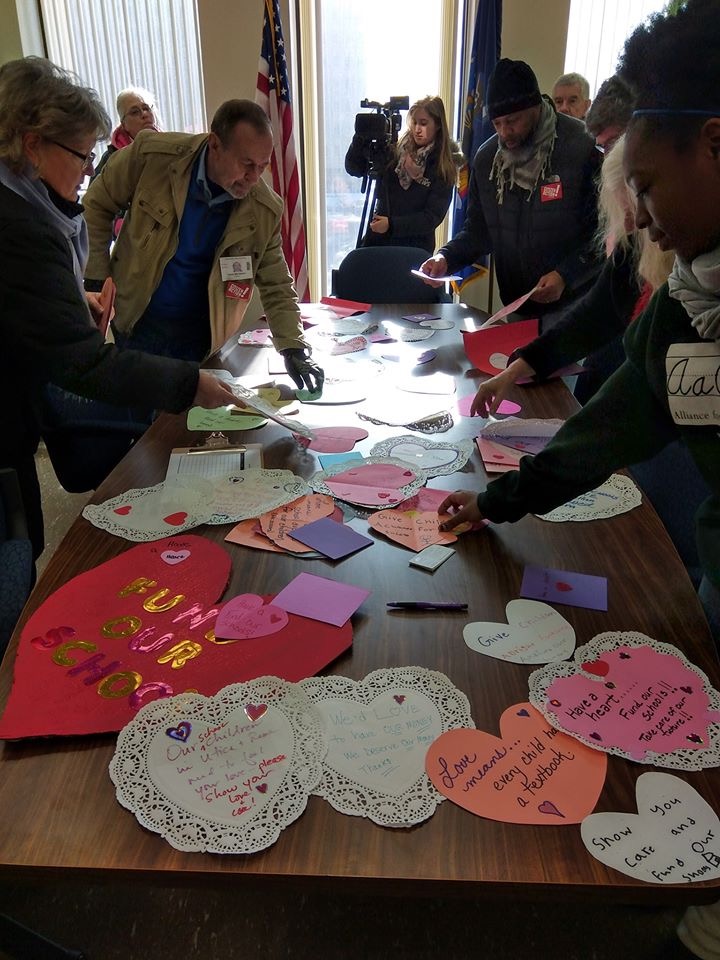 Good Cause in Utica
Our state campaigns manager, Rebecca Garrard, joined our Utica chapter members, including our Regional Director Krisitina Andreotta, for a strategizing session on how to achieve a Homes Guarantee in New York, and expanded tenants protections in Utica. The NY Homes Guarantee would end unjust evictions, predatory rent hikes and fully invest in public housing.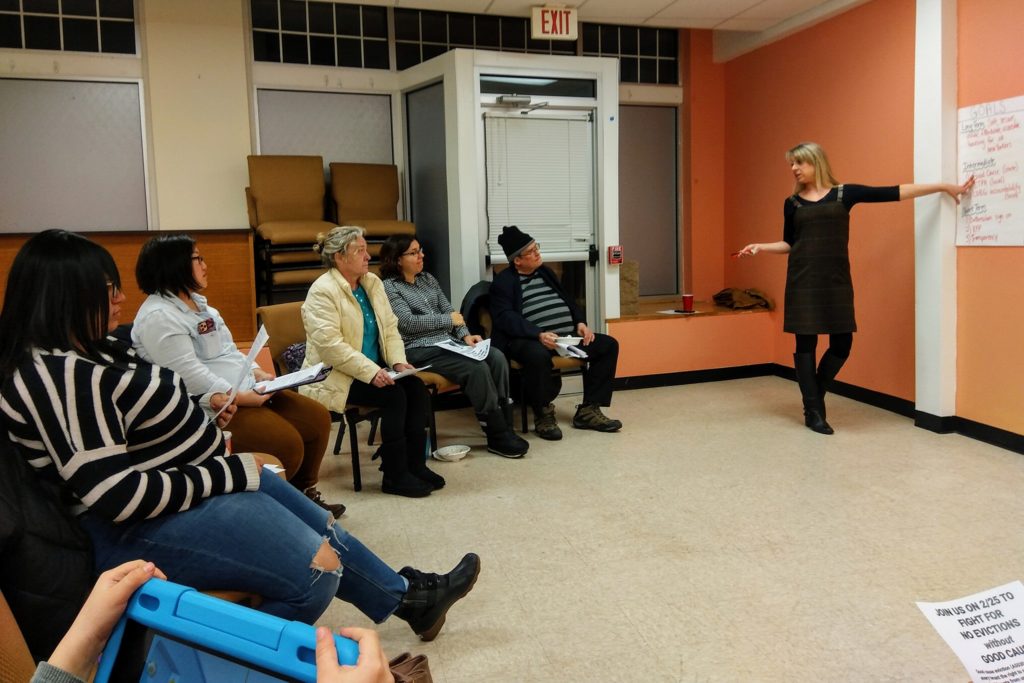 Paid Sick Days for all NYers:
Action Alert
There are 1.3 million workers in New York who lack access to a single paid sick day. Without this benefit, employees risk the loss of critical income, loss of a shift or even the loss of their job. Workers should not have to choose between their health and their job. Tell state legislators to pass paid sick days statewide! Call 833-550-0214 today.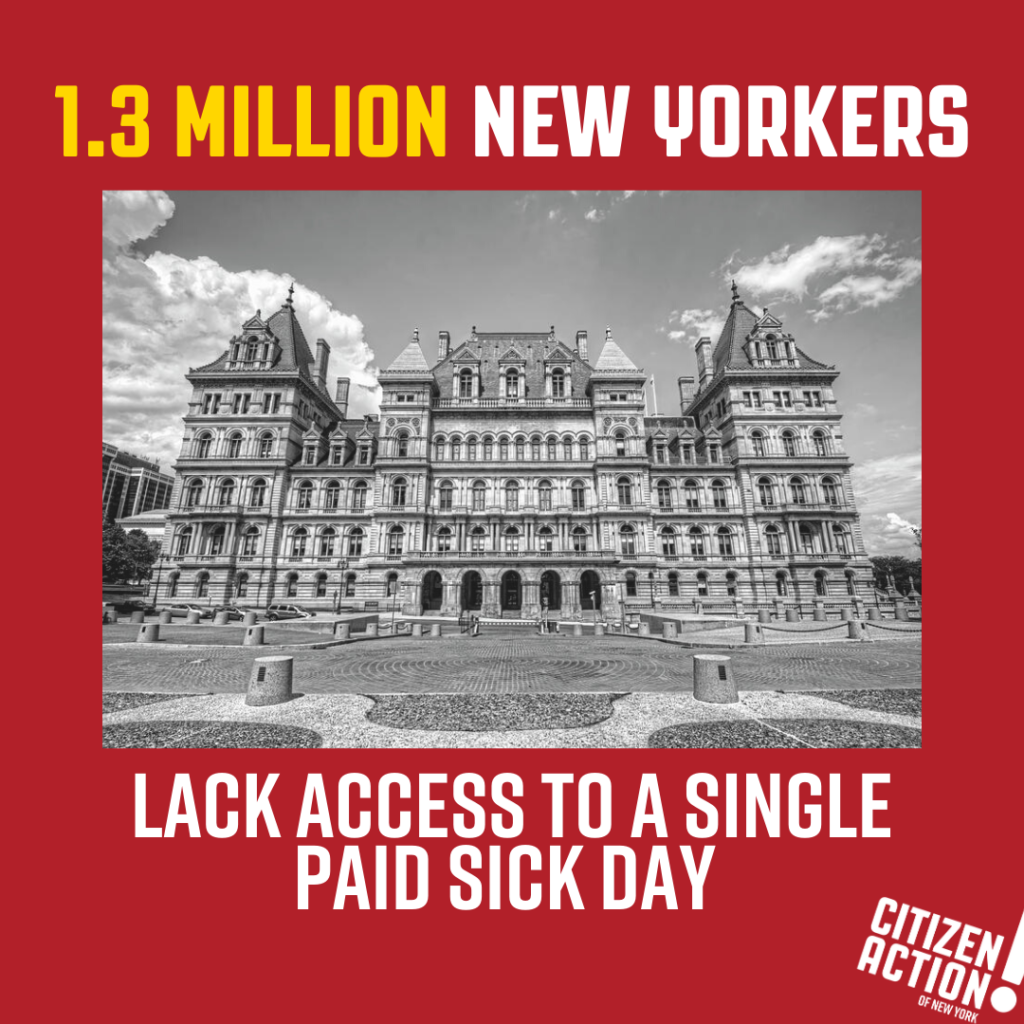 Upcoming events
ALBANY
Sunday, February 16 at 12-2 p.m. – Caucus Weekend Women in the Movement Reception –At the Hilton Albany, Chamber Room, 40 Lodge Street, 12207 – We're honoring Nancy Hagans, Juanita Lewis, Velmanette Montgomery and Shontell Smith, with a special performance by Danielle Ponder. Join us!
Saturday, February 22 at 11 a.m. – 1 p.m. – Transforming the Worldview – Join our Political Education Program Manager Sam Rini for a two hour workshop on narrative building. Dissect the dominant narrative that causes harm to our communities and build transformational narrative on issues that matter to us. For more info or to RSVP, click here.Transportation and child care are available as needed.
BINGHAMTON
Tuesday, February 25 at 6 a.m.-6 p.m. – Good Cause Lobby Day – Buses will be heading to Albany from the Citizen Action office in Binghamton located at 477 State Street at 6 a.m. and will be returning to Binghamton at around 6 p.m. Food and Transportation included. More details here.
BUFFALO
Monday, February 17 at 6 p.m. – Men of Color Committee Meeting – The Men of Color Committee will meet monthly to discuss the challenges men of color face in our society, and what we can do to promote success in our communities. RSVP here. Meetings will be at our office located at 1439 Main Street.
Tuesday, February 18 – Town Hall on Housing – Join Citizen Action, 1199 and other community groups for a discussion on how to bring housing security, stability and affordability to our communities. RSVP here.
KINGSTON
Wednesday, February 26 at 8:30 a.m.-4 p.m. – Albany Lobby Visit to Fully Fund our Schools – New York owes Kingston schools upward of $14 million in education funding. Parents, students, teachers and community members are heading to Albany to call on state leaders to fully our schools. For more info, and to RSVP, click here.
Tuesday, February 28 at 6-8 p.m. – Circles Film Screening and Q & A #WisenUpKingston – Join us to watch "Circles," a film about Eric Butler, a pioneer of the restorative justice movement, impassioned educator and mentor, and Hurricane Katrina survivor. Butler will be calling in to the screening via zoom for a Q&A! View the trailer here: https://www.circlesmovie.com/
Closing message
"We know the fight is hard, but we're still here."
As activists, we pour so much into this movement. We do it because we know what's on the line, we know the history, and we know that nothing gets done if we don't show up. And we all show up in different ways – we all bring something special to this movement. We show up for our families, friends and neighbors. It's not easy, but we don't give up, because when we fight we win. And when things don't go the way that they should, we know there's still some fight left in us. We got this, and we got us. We stand on the shoulders of giants, and together we will win a New York that works for us all. The power is in us.