Dear Activist, 
Yesterday, we celebrated International Workers' Day, also known as May Day. Protests were happening around the world for expanded rights and protections for workers, including a better response to the pandemic and more support from governments. Workers still need access to personal protective equipment, hazard pay and across the board paid sick and family leave.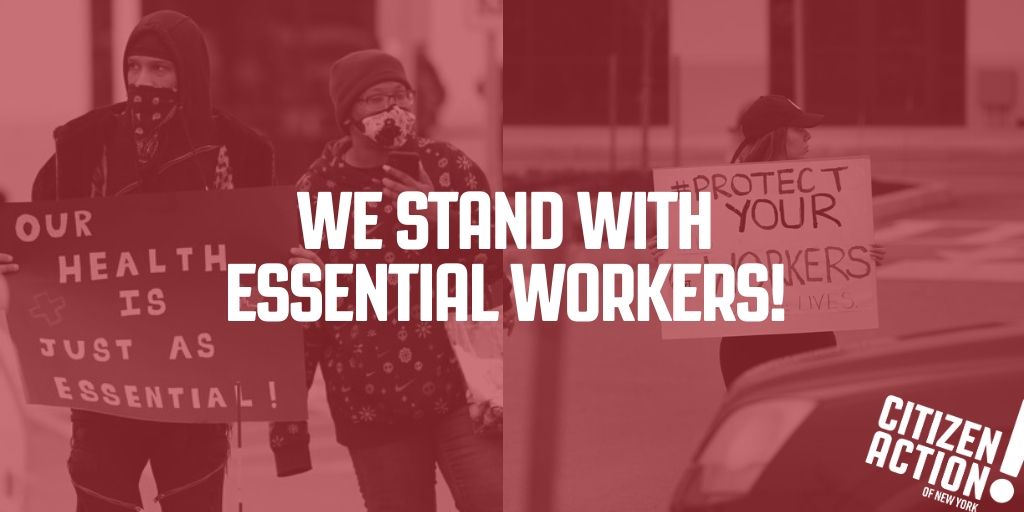 We won't stop fighting until we're all treated with the dignity and respect we deserve. Thank you for going the distance with us in the midst of this crisis. Our virtual actions are making a difference in the lives of everyday people.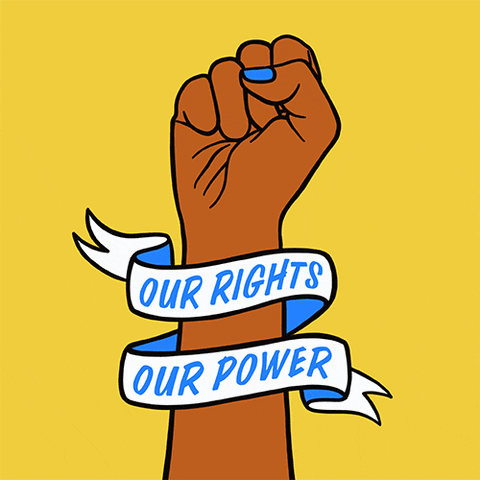 We recently announced this year's 'Our Everyday Heroes' Awards ceremony will be on October 6, 2020. We look forward to seeing you all in person! We also understand that with the uncertainty surrounding Covid-19, we may end up celebrating virtually. As we continue planning, please save the date and let us know you can join us on Facebook. Now, let's get into some of what's been going on lately. Some important census information is also available below.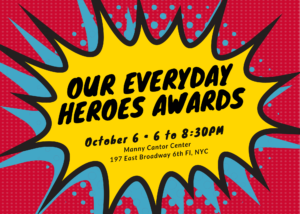 Leader Spotlight 
This week's leader spotlight goes to Nardia Bennett in the Hudson Valley. Nardia has been a volunteer with Citizen Action for about 7 years now.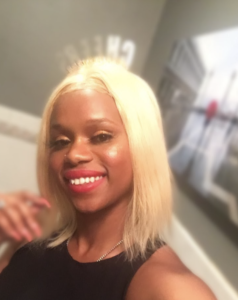 "I am a homeschool mother of one, an entrepreneur and landlord here in Kingston, New York. I first began as a member of the education committee, which I was on for about four years or so. Then I joined the endorsement committee, which I've been a member for the past two years. I also really enjoy serving my community because it gives me a sense of purpose." – Nardia Bennett
Around the State 
#MayDay Rally at the Capitol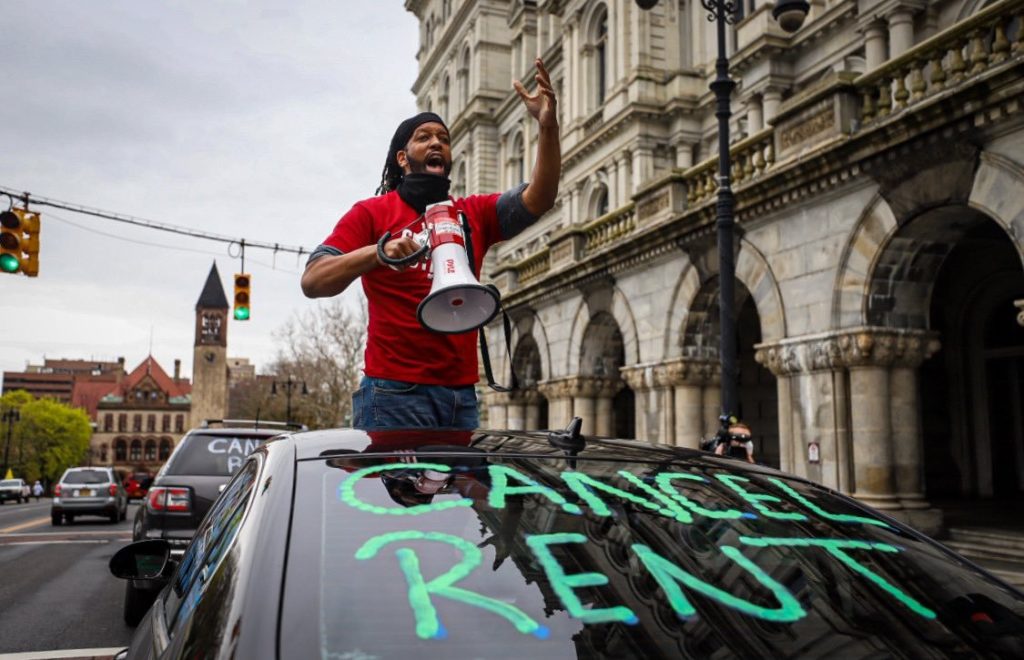 On Friday, May 1, members and leaders in the Capital Region went to the New York State Capitol to urge the Governor to cancel rent. Protestors safely and cautiously rallied in their cars ahead of Governor Andrew Cuomo's daily briefing. The rally gained a lot of media coverage, and according to our Campaigns Manager for Housing Justice Rebecca Garrard, the protest was mentioned during the Governor's briefing. Some highlights from the rally can be found here, here, and here. The rally was also featured in Democracy Now! A twin rally was also taking place in New York City.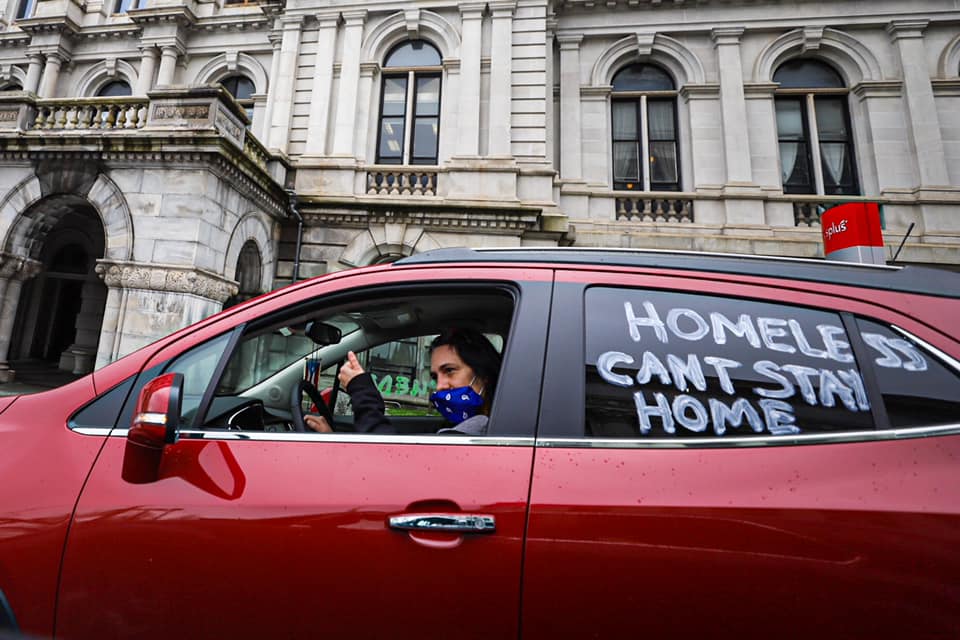 This week, we launched a petition calling out Amazon's inhumane treatment of workers at its facilities despite the billions of dollars in new wealth that its CEO, Jeff Bezos, has amassed during the pandemic. The richest man in the world can't provide basic workplace protections? 

We launched a petition and letter campaign urging members of Congress to protect essential workers. Sign the petition here, and send a letter to your representatives in Congress here. In case you missed it, check out our really cool #MakeBillionairesPay Comics Series on Medium. The artist who created these amazing comics is Justin Hubbell.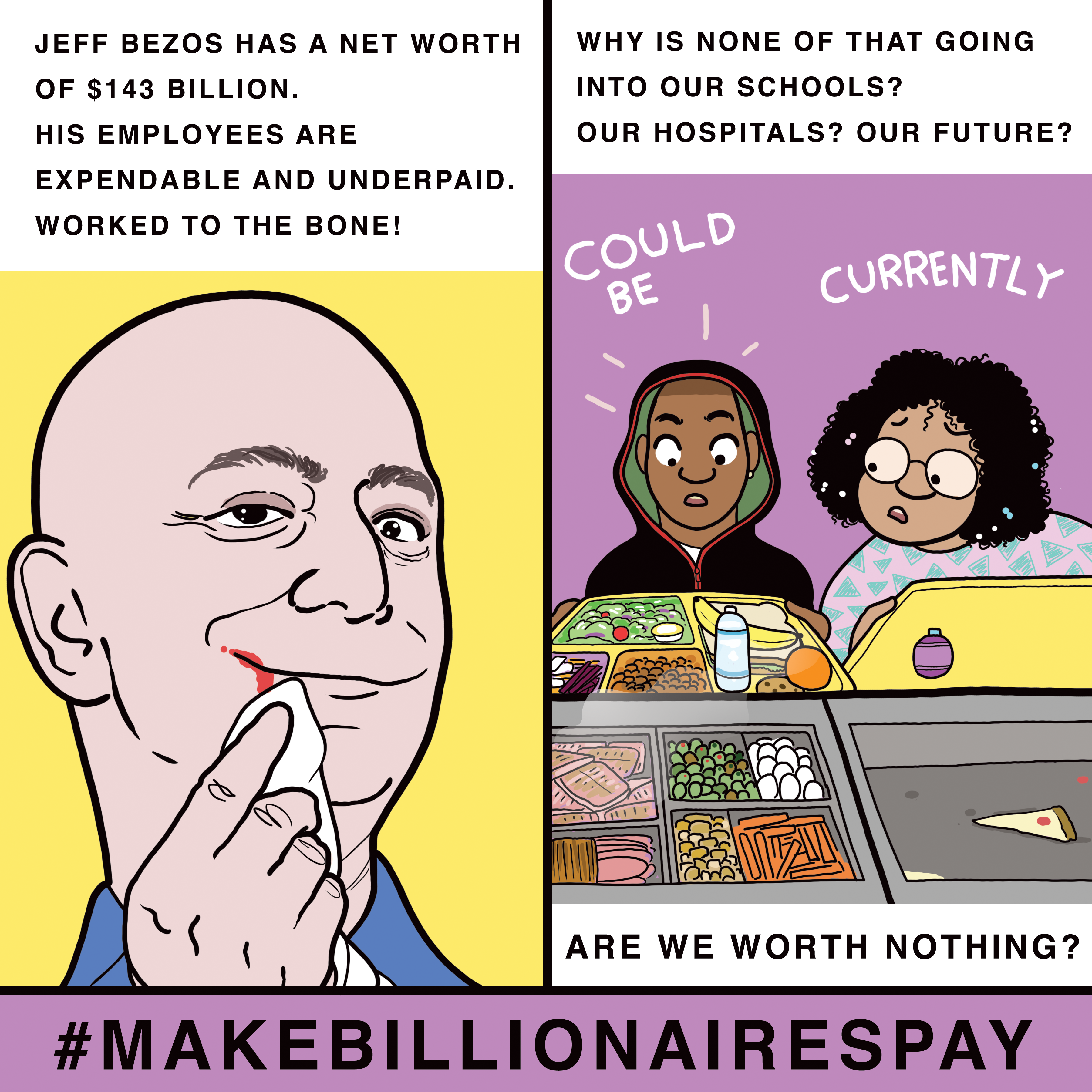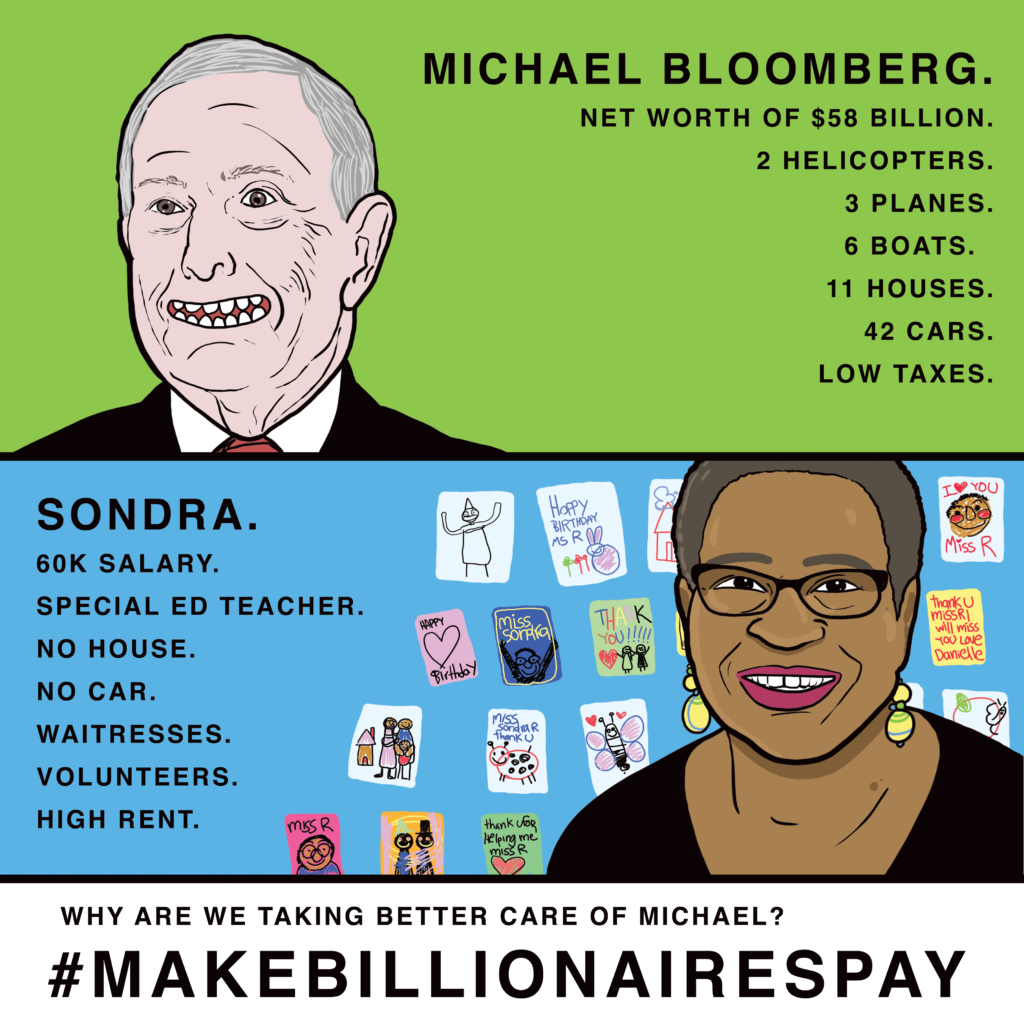 "Capitalism works." – Michael Bloomberg
On Wednesday, April 29, our state board members and leaders from our chapters spoke with Senator Chuck Schumer about the federal CARES Act, and Congress' response to the Covid-19 health and economic crisis. We discussed health care, housing, education and protections for frontline workers and immigrant communities.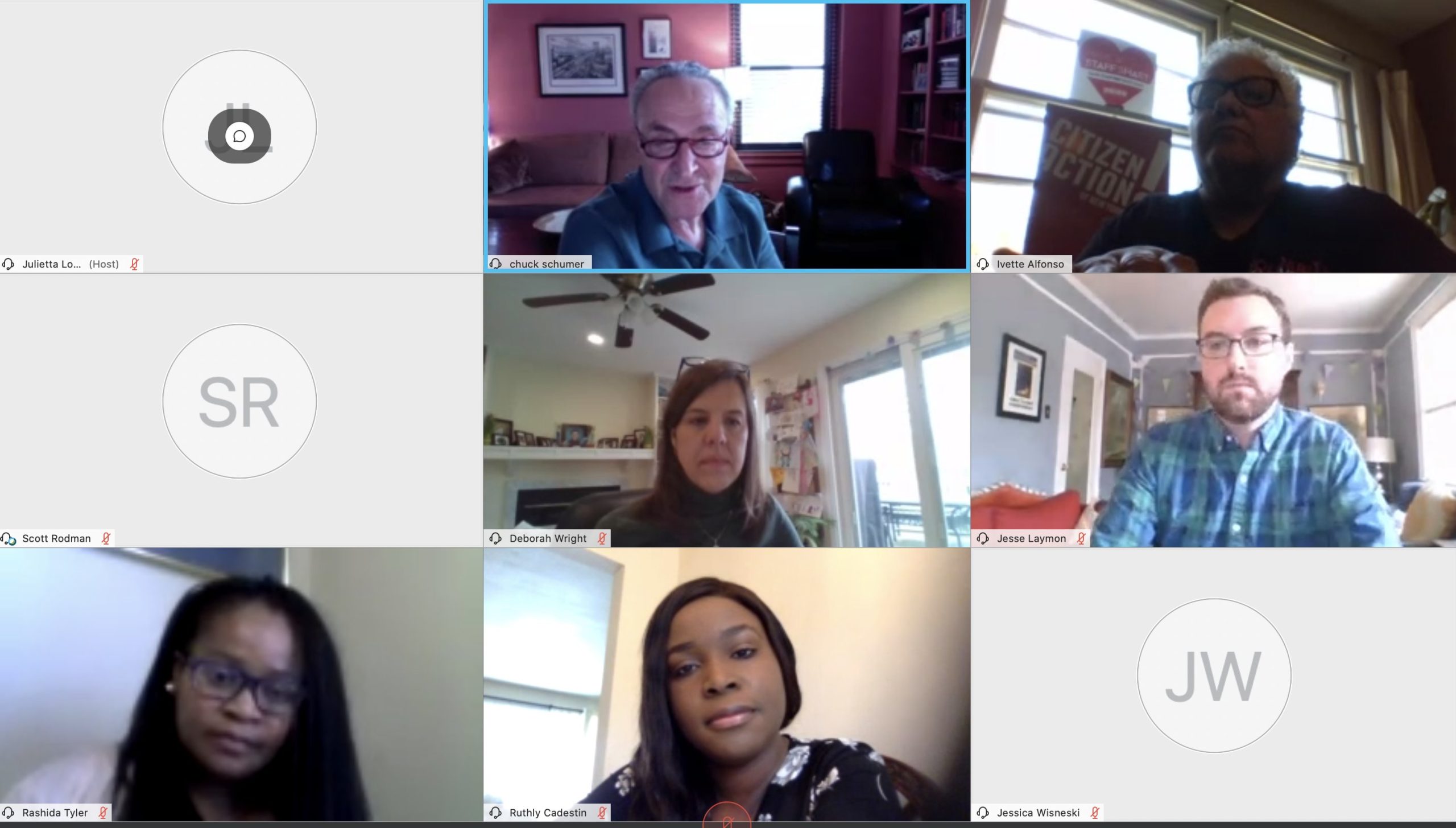 We're still fighting to protect the rights of people in jails where Covid-19 cases have been confirmed. Here's a video of activists rallying outside of the Broome County Jail. 
On Tuesday, April 28, our Hudson Valley chapter hosted a strategy chart training with members of the chapter's Education Committee. Our Co-executive Director Jess Wisneski facilitated the training. Community Organizer Fanon Frazier discussed the Governor's proposed education cuts and said Kingston schools could lose around $3 million.  
Committee members, including parents, also voiced their frustrations and concerns with the response to Covid-19. They are concerned about children and families who may need extra assistance during this time, including Chromebooks to access e-learning, as well as virtual tutoring. 
Our New York City chapter also hosted a Housing Town Hall on Tuesday, April 28. Click here to read live tweets from the event, including photos and quotes from the many elected officials and community leaders who joined!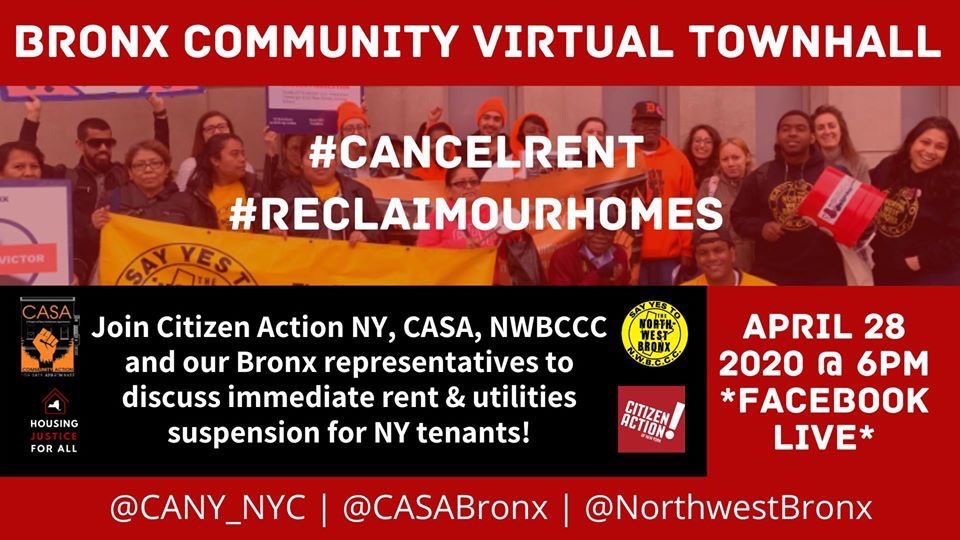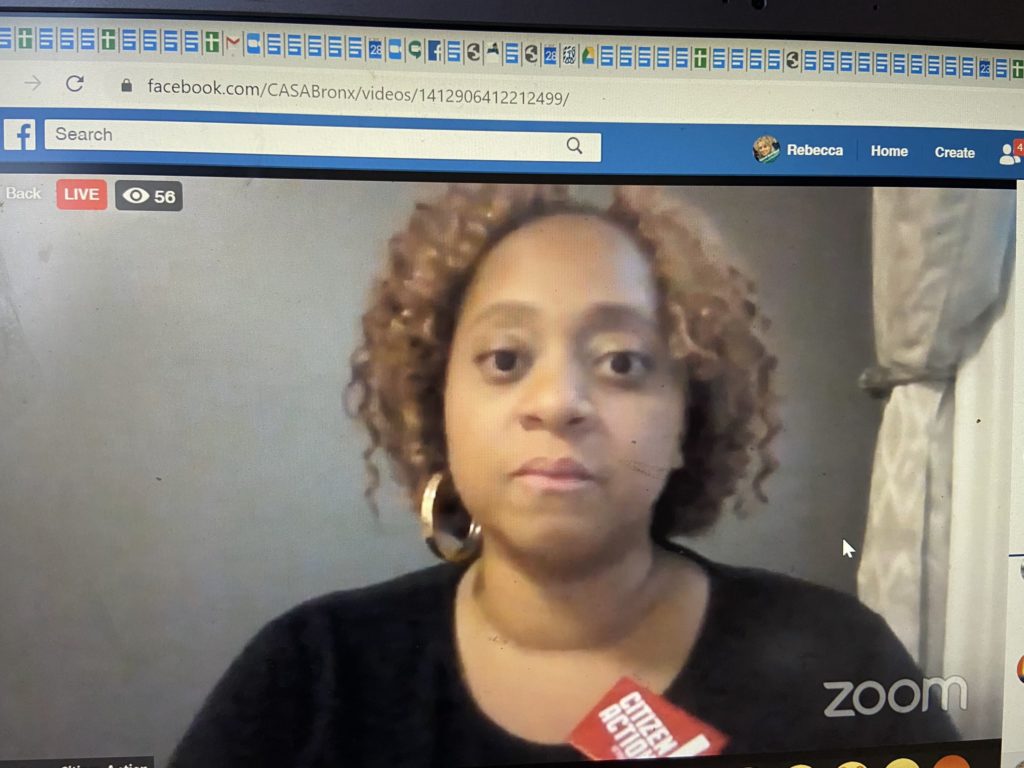 #GetCounted in the 2020 Census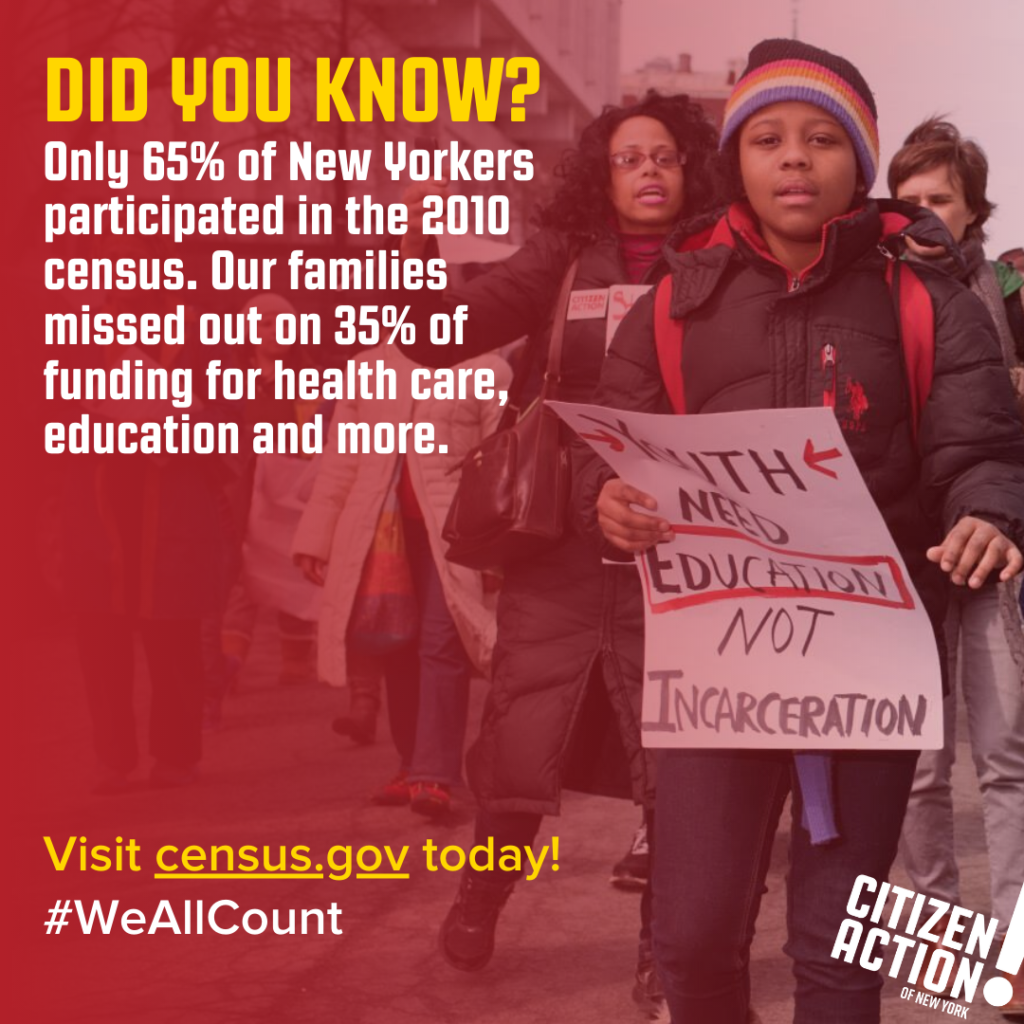 The 2020 Census is happening now! The census counts every person in the United States, and the results shape how billions of federal dollars flow in for the next decade in our communities.
Mail your survey, or visit Census.gov to get yours done today! It takes less than 10 minutes and is fully confidential. Email Sheilah at sdavidson@citizenactionny.org with questions or for help. We're building a team of volunteers to make sure our communities receive the funding we need. There are many ways to help from home. Click here to join our team to make sure everyone is counted in this census!
 Upcoming events 
 Monday, May 4 at 6 p.m. — Join us for an interactive workshop, "Turning Stories into Power": Learn what makes a compelling story, and begin turning your own stories into power! RSVP here: https://cit.ac/Stories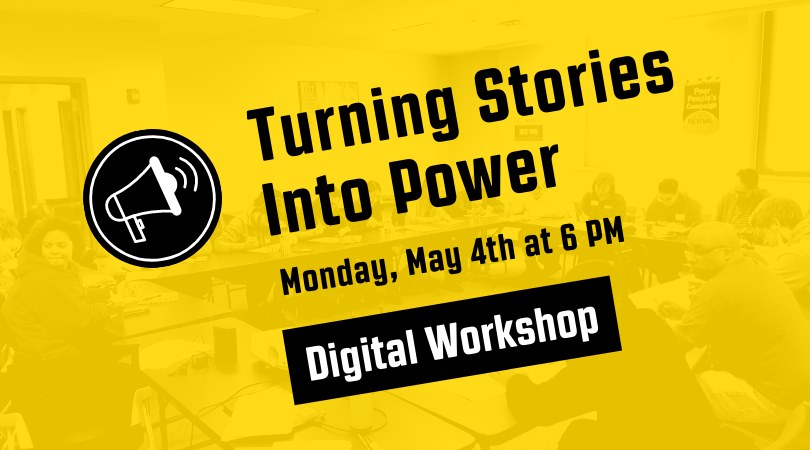 Join the Movement 
Citizen Action of New York is building power in communities across the state. Our members are the reason we're able to do effective grassroots organizing and achieve justice for our communities. Our members give what they can when they can, and each contribution is directly invested in local leadership development. Click here to support.
There are many ways to get involved right now. Click here to contact a Citizen Action chapter in your area and ask how you can get involved locally. 
Stay Connected
Tweet us! For live updates, follow our statewide Twitter page. And if you're looking for cool articles, memes and a little conversation, like us on Facebook here.
Closing Message
I would like to share two quotes from Bob Marley, who merged peace and fierce revolution together in his music. 
"You entertain people who are satisfied. Hungry people can't be entertained —or people who are afraid. You can't entertain [people] who [have] no food." 
"When the root is strong, the fruit is sweet."