Dear Activist,
This week, we won significant police reforms! After years of grassroots organizing by family members of people killed by law enforcement and our statewide coalition, Communities United for Police Reform, the governor signed a package of 10 police reform bills into law on Friday, including one that fully repeals the 50-a police secrecy law. Your tens of thousands of calls and messages to state legislators this week demanded state leaders take action now to repeal 50-a, and it made all the difference. The package also includes the Police STATAct, which can help prevent racially-motivated arrests and police encounters, especially in communities that are over-policed and underserved and a ban on chokeholds statewide—something advocates have demanded since the death of Eric Garner in New York City.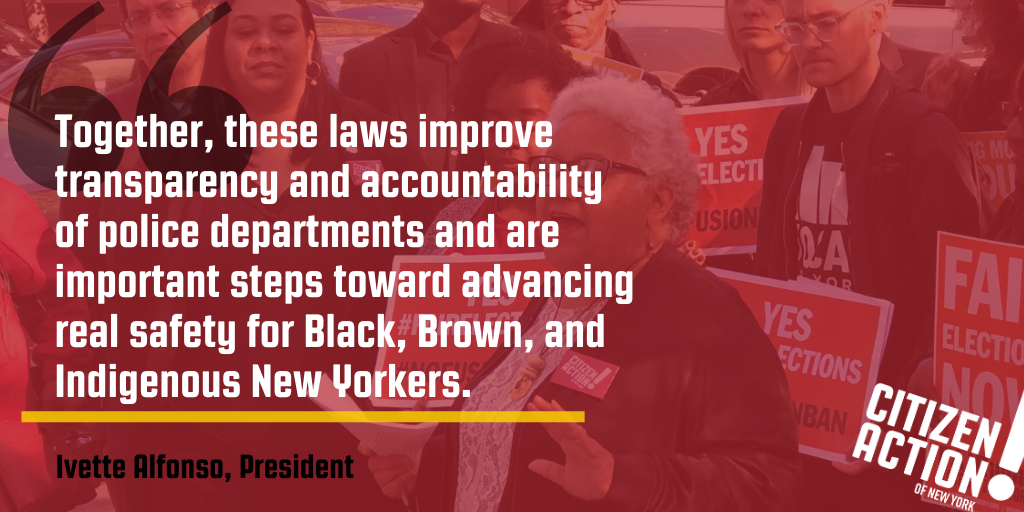 These measures alone will not fix the problem with policing in our state, but they are steps towards a fairer justice system, and for holding police accountable for perpetuating racism and violence against Black people. Click here to read our political director Stanley Fritz's statement, and here to read a statement by Ivette Alfonso, president of Citizen Action.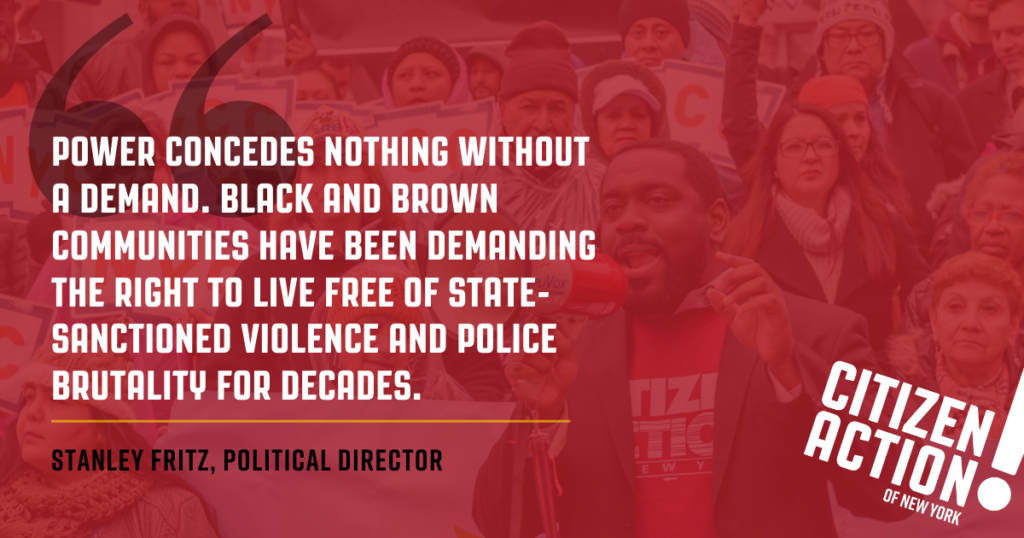 Citizen Action members and leaders are also gearing up for Juneteenth celebrations and direct actions!
On June 19, 1865, two and a half years after the Emancipation Proclamation, Black communities in Texas finally received the news that slavery had ended and that they were freed. Juneteenth is a day that honors Black freedom and Black resistance, and centers Black people's unique contribution to the struggle for justice in the U.S. This Juneteenth is a rare moment for our communities to proclaim in one voice that Black Lives Matter, and that we won't tolerate anything less than justice for all our people.
Citizen Action of New York has signed on in support of the Movement For Black Lives #SixNineteen mobilization on Juneteenth weekend, June 19-21. Take action in front of the White House, in your community, or from home. Check in with your regional Citizen Action chapter to see how you can be part of our Juneteenth actions.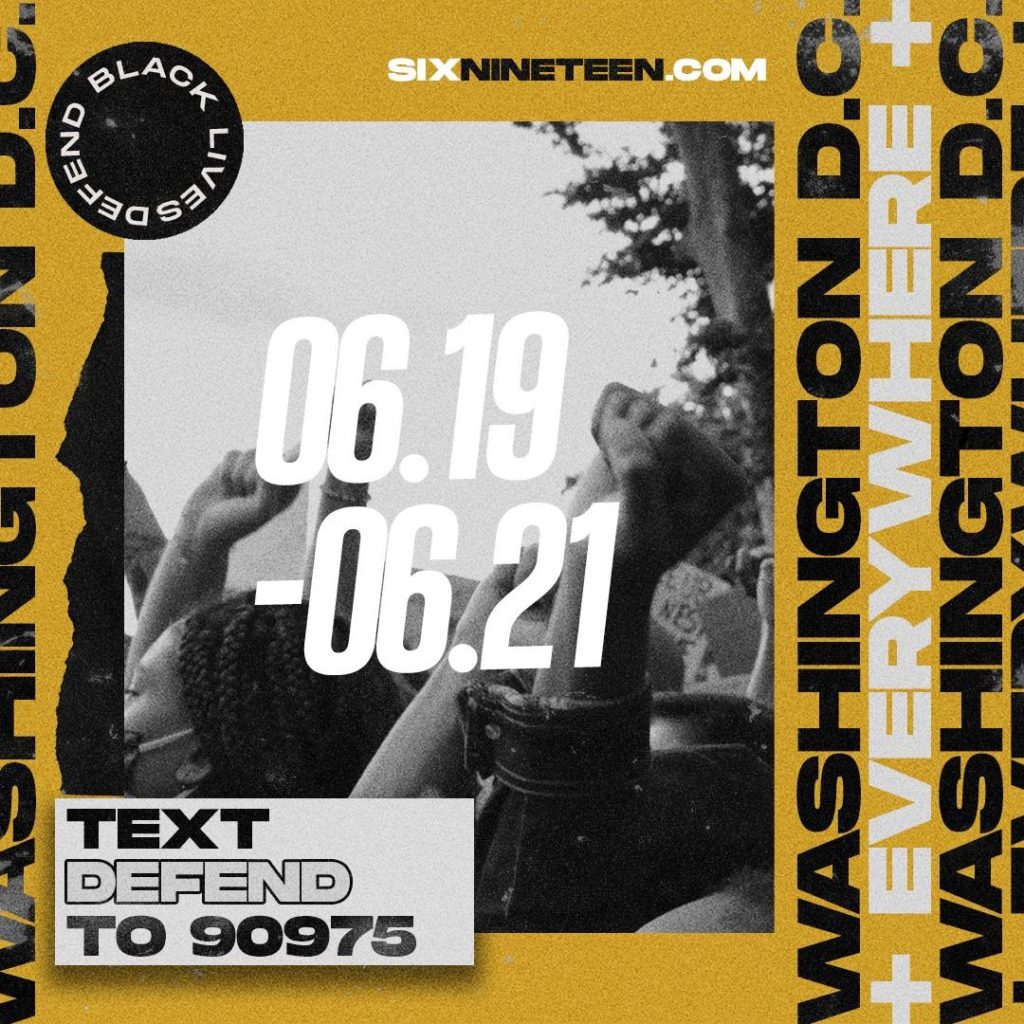 Leader Spotlight
This week's Leader Spotlight goes to Ernesta Walker in Rochester.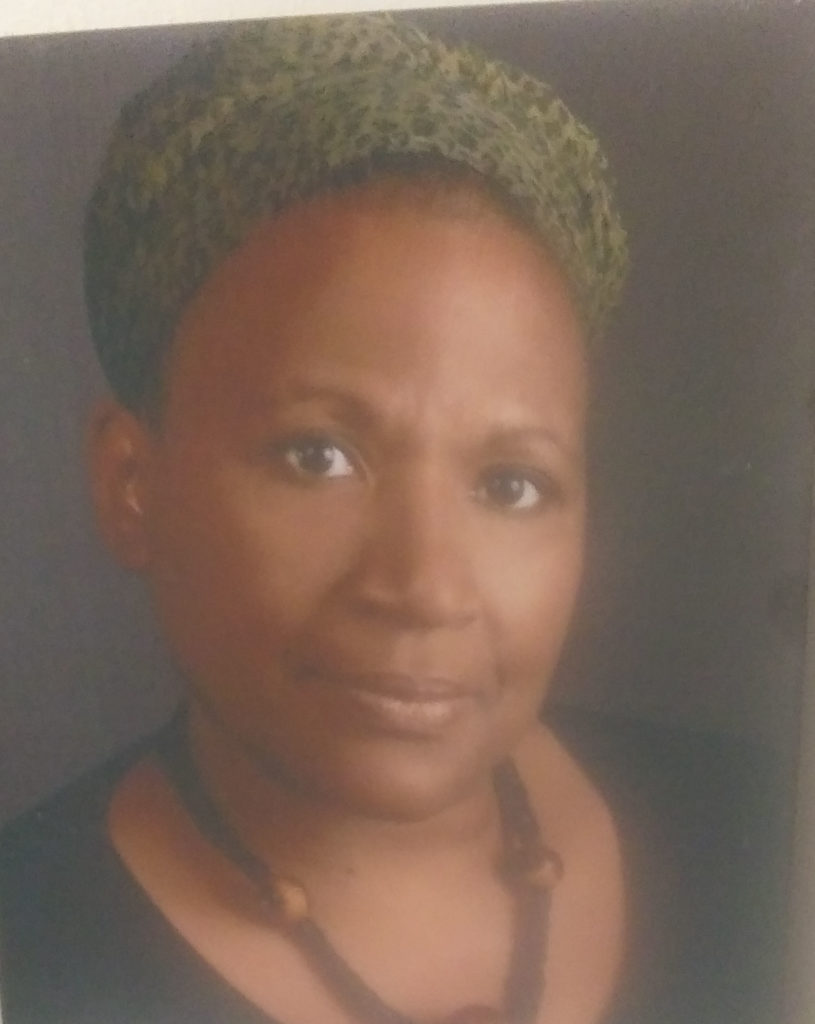 "l became engaged in social justice work because of the constant challenges of conflict and injustices in my community. I pour energy and love in promoting positive changes in the Rochester community to move us closer to a beloved existence. I have forged a bond with the Citizen Action Rochester Chapter because it is a well organized movement that hosts cutting edge organizers that makes space for everyone to participate in the immediate struggle for peace and justice." – Ernesta Walker 
Around the State
This week, we announced our endorsement of Jamaal Bowman for Congress in New York's 16th Congressional District, which covers portions of the Bronx and Westchester. Read the press release here.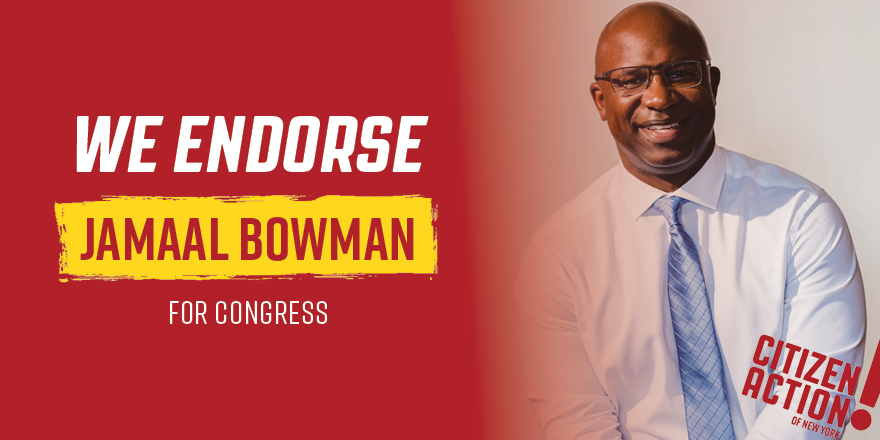 We also announced our endorsement of candidates for New York State Assembly, including Khaleel Anderson in the 31st district in Queens and Bronx candidates Chantel Jackson in the 79th district, Amanda Septimo in the 84th district and Karines Reyes, who is running for re-election in the 87th district. Click here for the press release.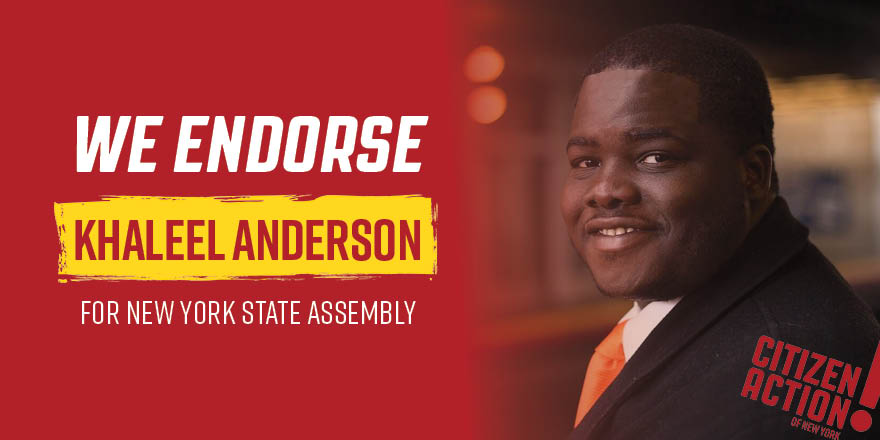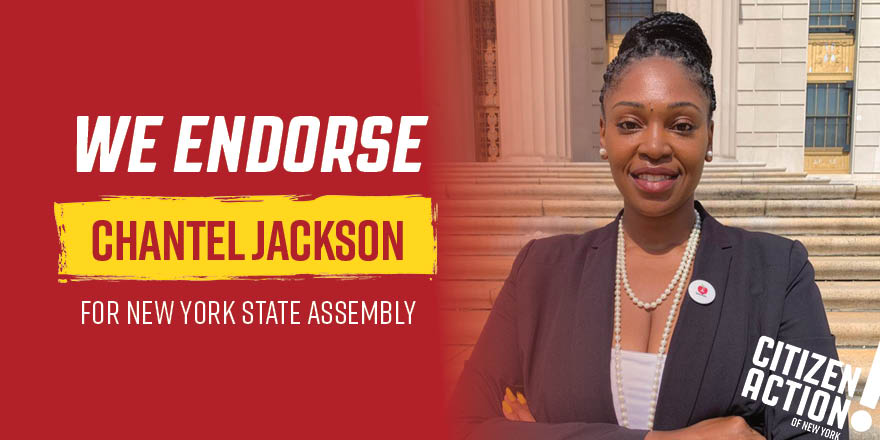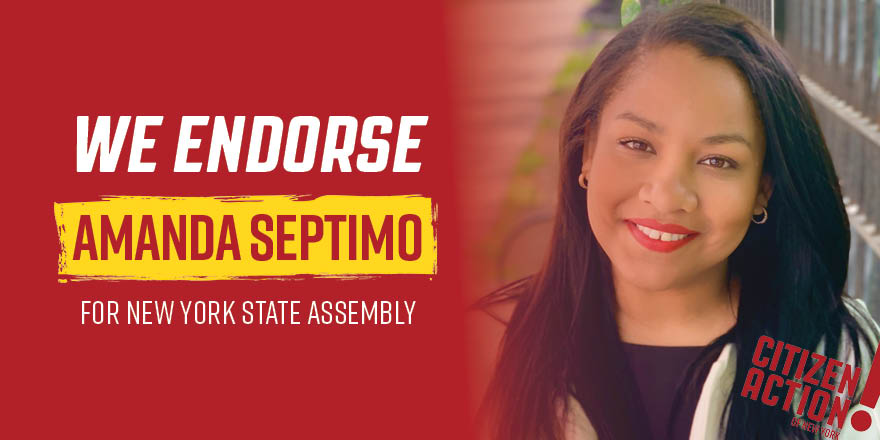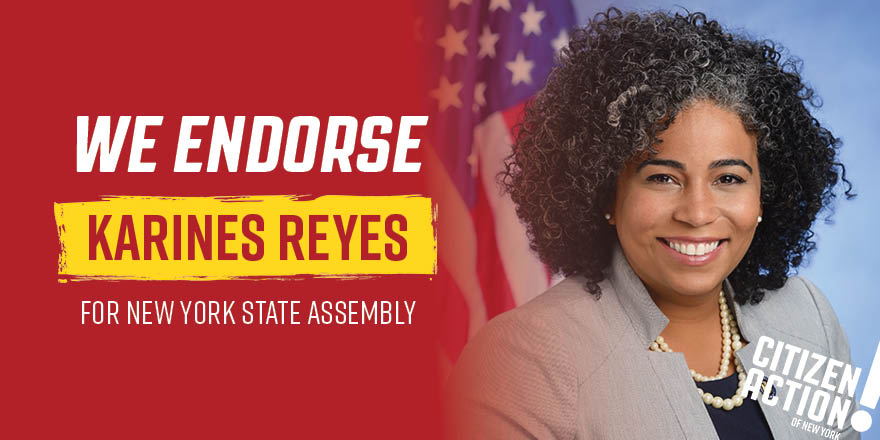 Primary elections are on June 23. Click here to see our full list of endorsements.
What's Cooking?
On Monday, June 8, the second episode of our new series, "What's Cooking? with Citizen Action," went live on Zoom and Facebook. For this episode, we were joined by Dumplings Against Hate and Justice is Global to discuss racism and xenophobia during the Covid-19 pandemic and their efforts to combat injustice.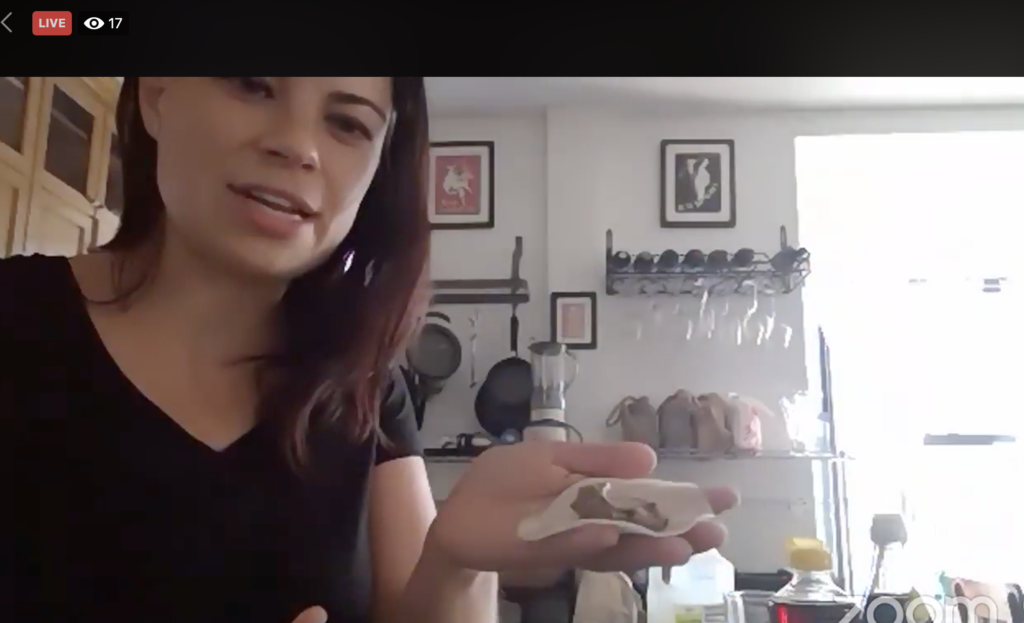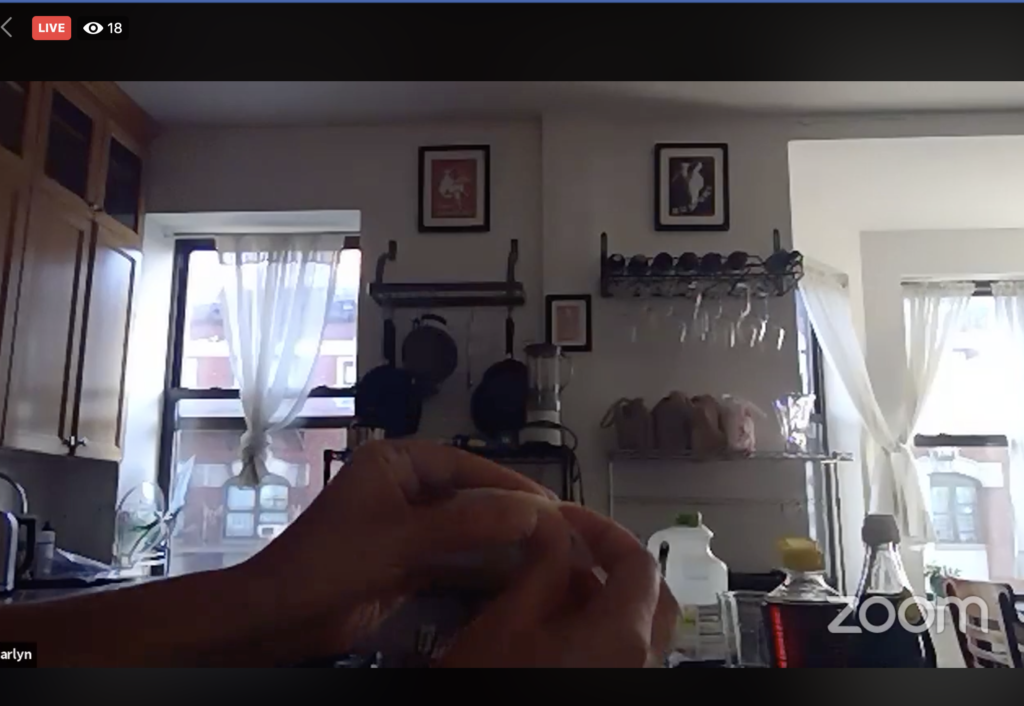 While prepping dinner with #DumplingsAgainstHate, we learned how to create "shark fin"-shaped dumplings! We talked about policy failures that prevent people from accessing quality food, the importance of food pantries and more.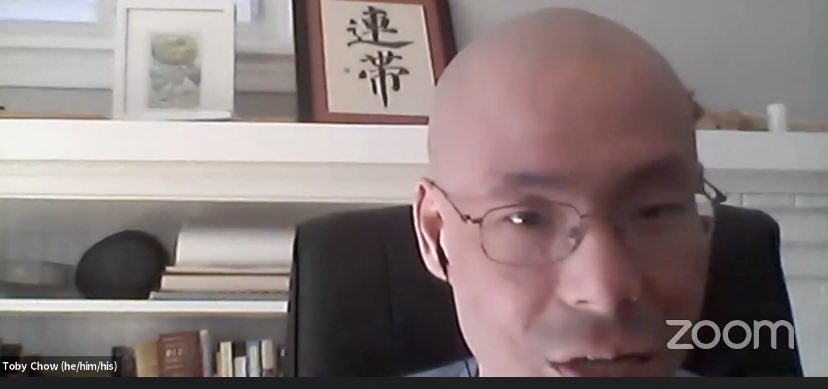 "The biggest problems we face don't recognize national borders, our solutions shouldn't either." – Tobita Chow, Director, Justice is Global
Solidarity Rally for Black Lives in Rome, NY

On Saturday, June 6, our Central New York chapter members marched for Black lives and held a vigil. More than 300 people attended the rally, which was held in Rome. Click here to see a video of the rally. Read more about the rally here.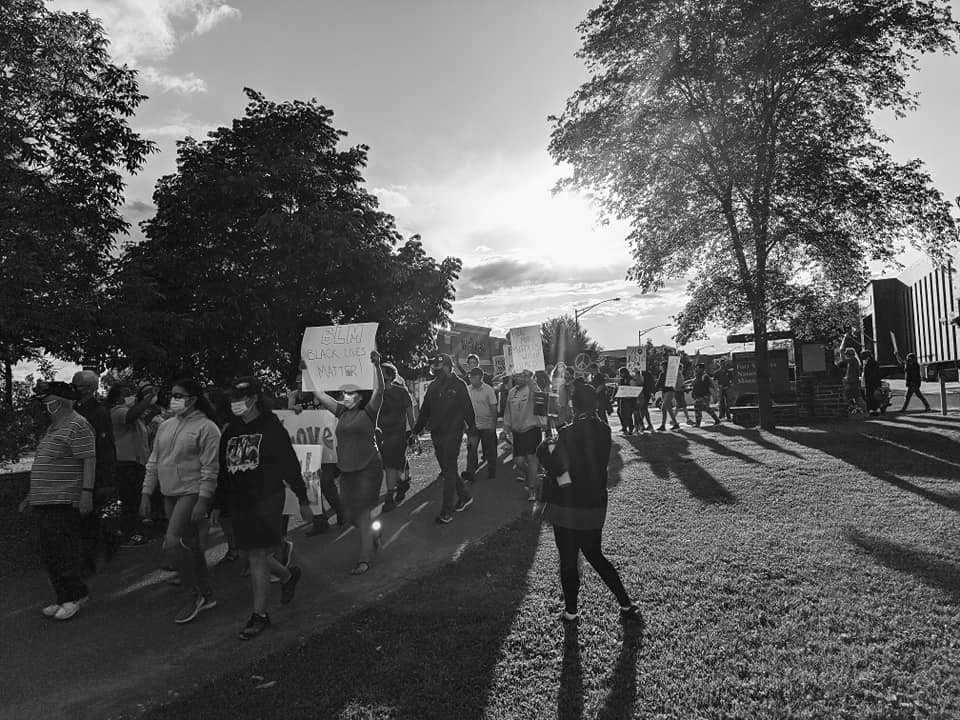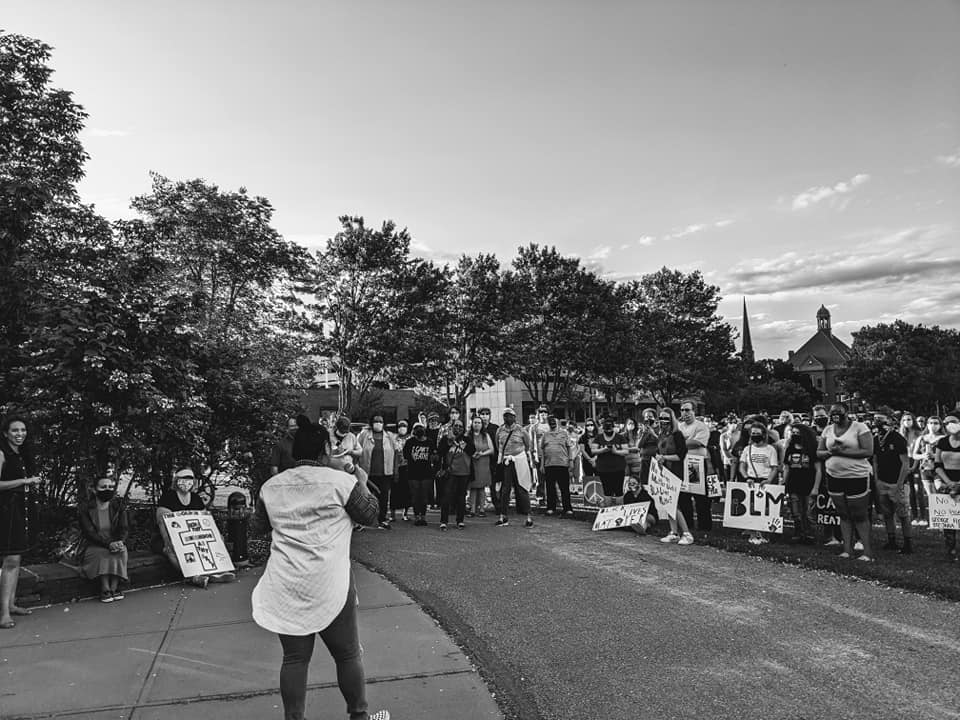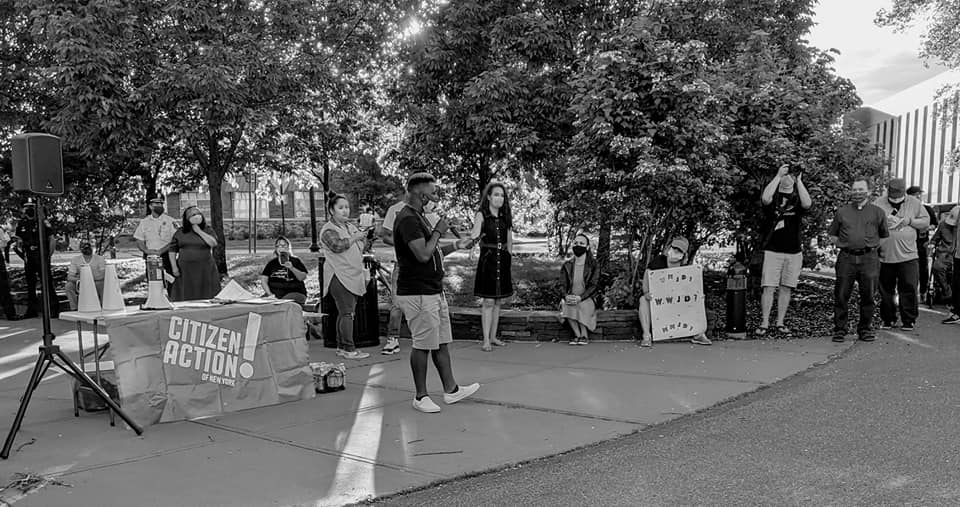 In Western New York, members with Citizen Action and our coalition, Free the People WNY, met with Buffalo Mayor Bryon Brown to present a list of 13 demands, including the removal of riot police from their communities and that officers with violent histories be fired. Click here to read more.
The chapter also joined other community organizations to help distribute masks and gloves on June 7!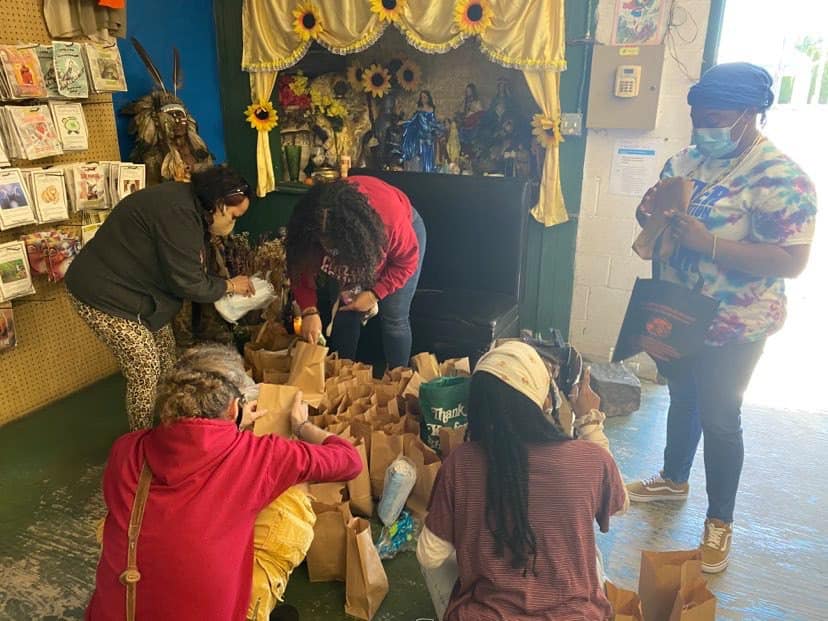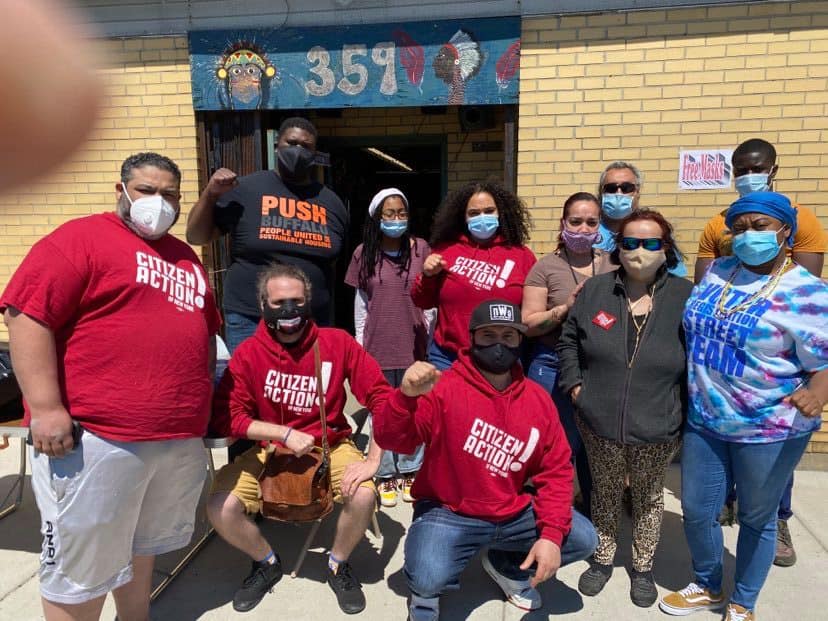 Mask and glove give away in the lower west side. – Christian Parra, community organizer #CitizenActionWNY #LatinoVillage #VoiceBuffalo #PUSHBUFFALO #BotanicaElIndio
#Get Counted in the 2020 Census
The 2020 Census is happening now! The census counts every person in the United States, and the results shape how billions of federal dollars flow in for the next decade in our communities.
It happens every 10 years, and every single person in the country can be counted. In 2010, only 65% of New Yorkers participated in the census. Our families missed out on 35% of available funds. Your participation will help increase the count in communities that need the most support.
Mail your survey, or visit 2020Census.gov to get yours done today! It takes less than 10 minutes and is fully confidential. Email Sheilah at [email protected] with questions or for help. We're building a team of volunteers to make sure our communities receive the funding we need. There are many ways to help from home. Click here to join our team to make sure everyone is counted in this census!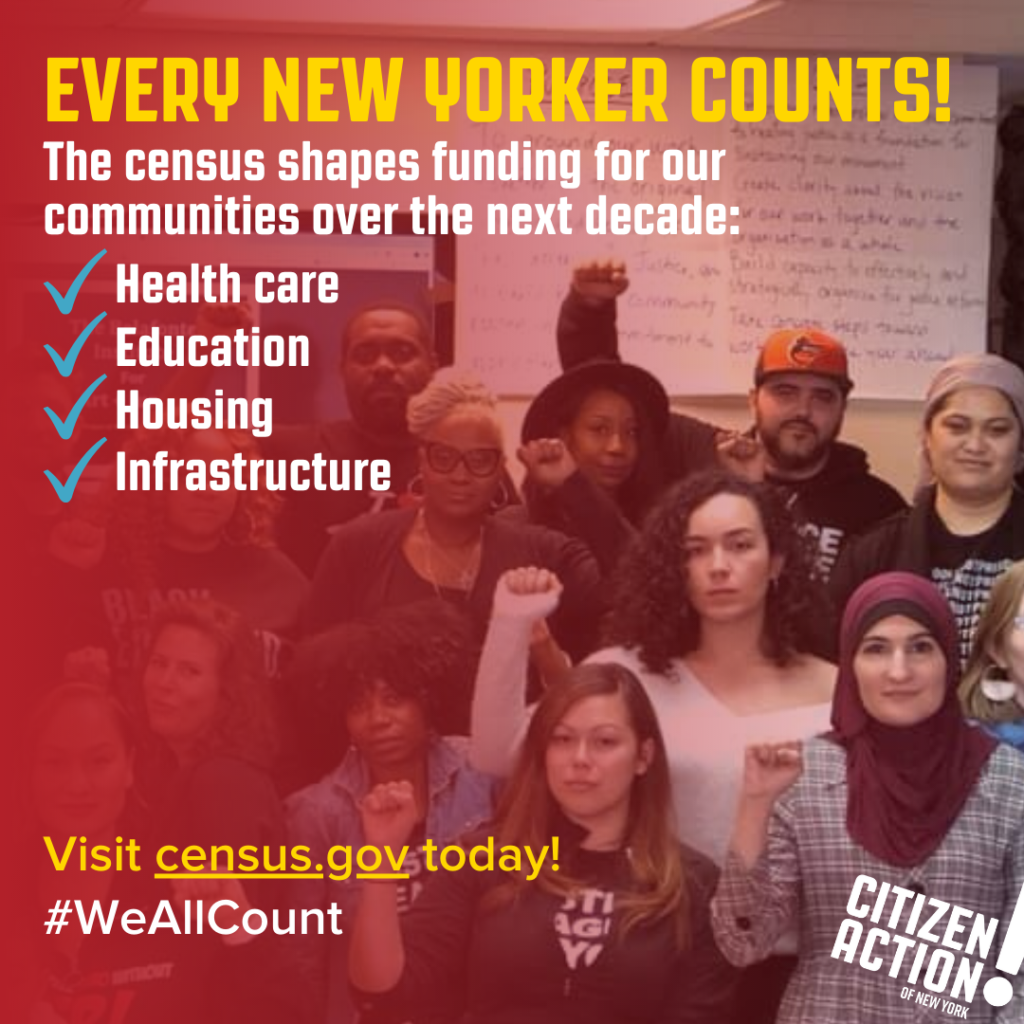 Upcoming events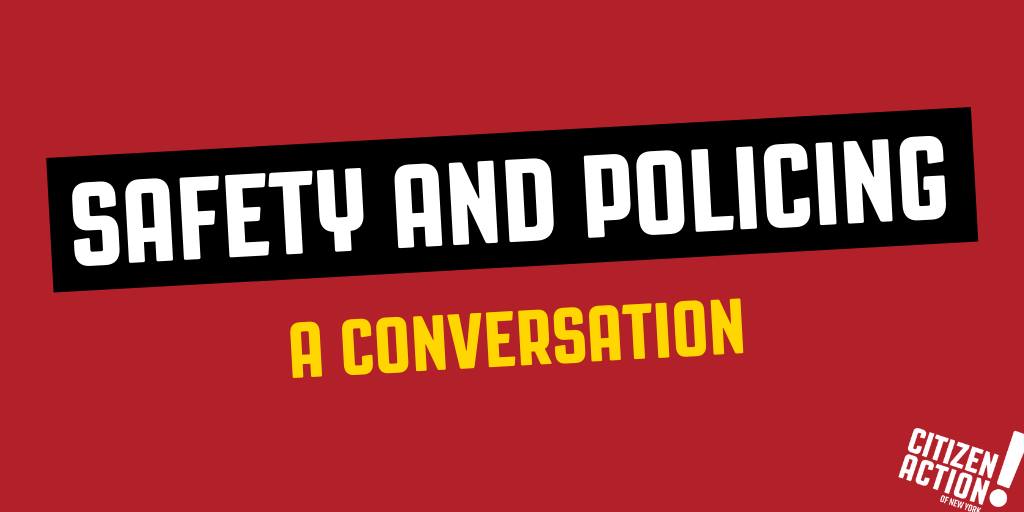 Monday, June 15 at 6:30 – 7:30 p.m. — Join our Political Education team for a guided conversation around policing and safety. There will be questions and prompts, breakout group conversations, and the opportunity to share your thoughts on how we can move away from police and prisons and toward a vision of community care. Register here.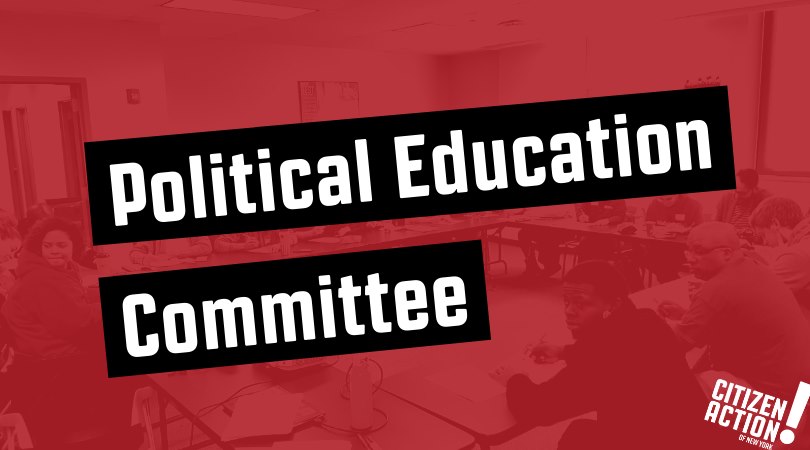 Thursday, June 18 at 5:30 p.m. — Join us for our monthly statewide Political Education committee meeting. We will talk about how we can shift the dominant narrative and dismantle long-standing forms of oppression in our communities. Sign up here.
Hudson Valley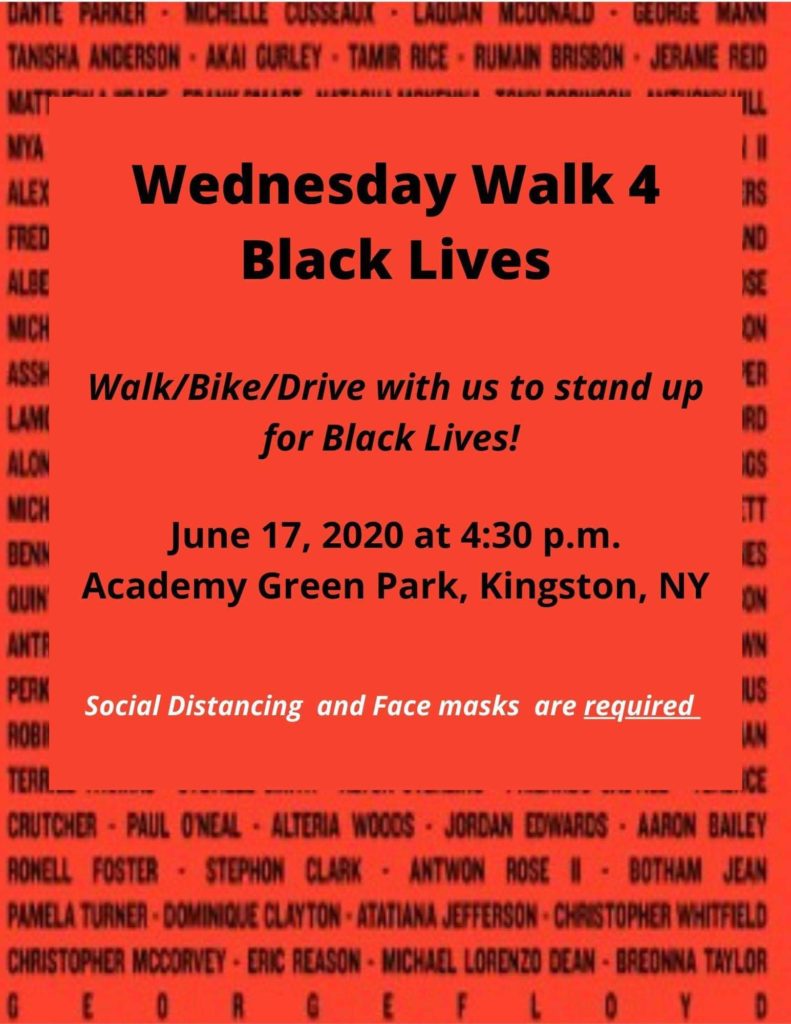 Wednesday, June 15 at 4:30-7:30 p.m. — Join our Hudson Valley chapter for the Wednesday Walk 4 Black Lives at Academy Green. For more information, click here. This is a weekly walk/run/bike event in solidarity with protests for racial and economic justice.  
Rochester
Join the Rochester chapter for a People Power Happy Hour. The next online meetup will be on Friday, June 19 at 5 p.m. You can register here and see more upcoming dates.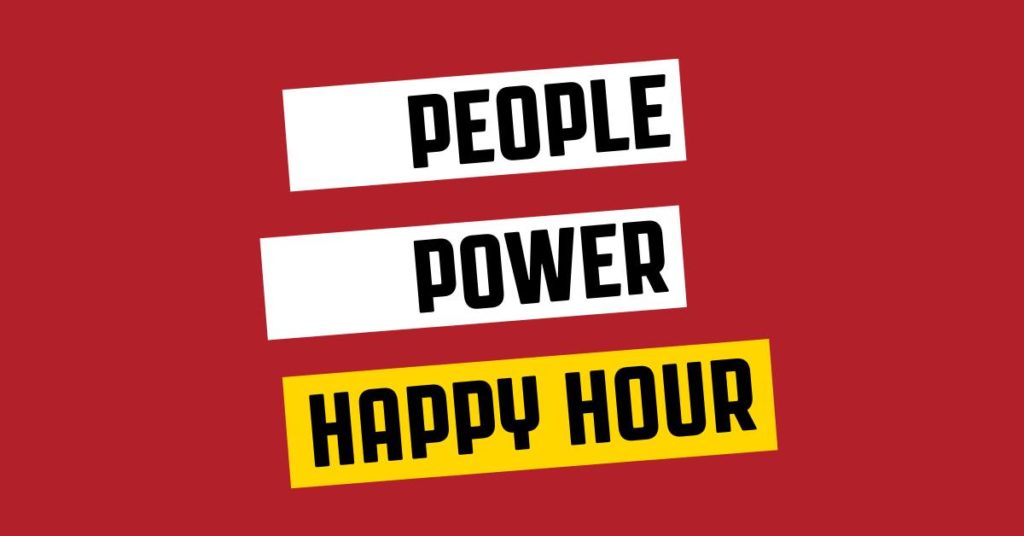 Join the Movement
Citizen Action of New York is building power in communities across the state. Our members are the reason we're able to do effective grassroots organizing and achieve justice for our communities. Our members give what they can when they can, and each contribution is directly invested in local leadership development. Become a member.
There are many ways to get involved right now. Click here to contact a Citizen Action chapter in your area and ask how you can get involved locally.
Stay Connected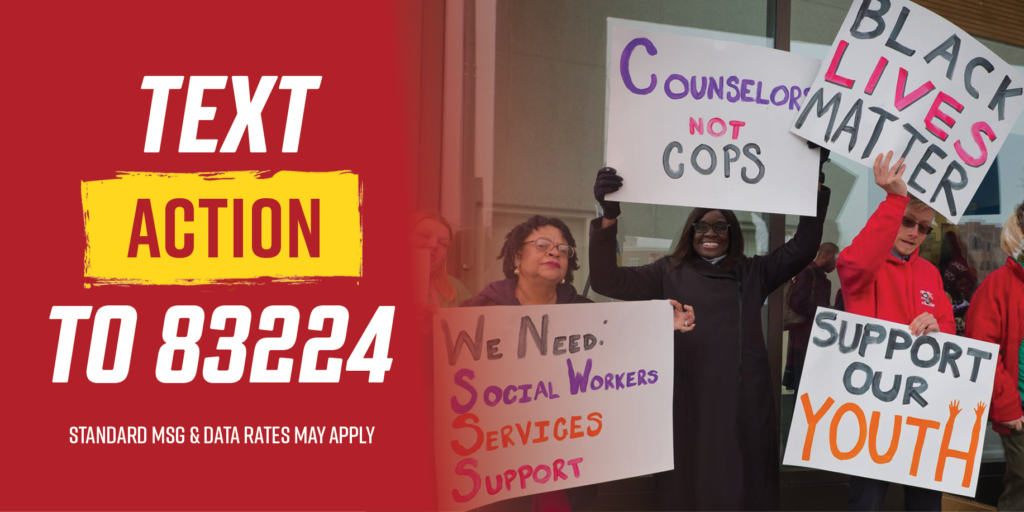 Text "Action" to 83224 to join Citizen Action of New York's Rapid Response list. You'll be asked to reply with your zip code to receive local information. Once signed up, you'll receive text alerts for important Citizen Action events and actions.
Tweet us! For live updates, follow our statewide Twitter page. And if you're looking for cool articles, memes and a little conversation, like us on Facebook here.
CLOSING MESSAGE:
"Freedom is never really won, you earn it and win it every generation." – Coretta Scott King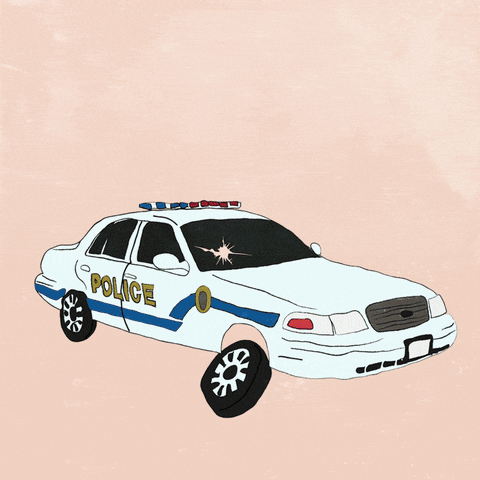 In Solidarity, 
Tanique