Dear Activist, 
Yesterday was Juneteenth, the official holiday commemorating the end of slavery in America. On June 19, 1865, Black communities in Texas learned of their freedom, two years after the Emancipation Proclamation. We celebrate Juneteenth on June 19, not on January 1—the date the proclamation took effect—because so many people were still viewed as slaves. As Fannie Lou Hamer said, "Nobody's free until everybody's free." We honor that, and today we recognize that we're all "free-ish." Juneteenth honors Black resistance and celebrates freedom.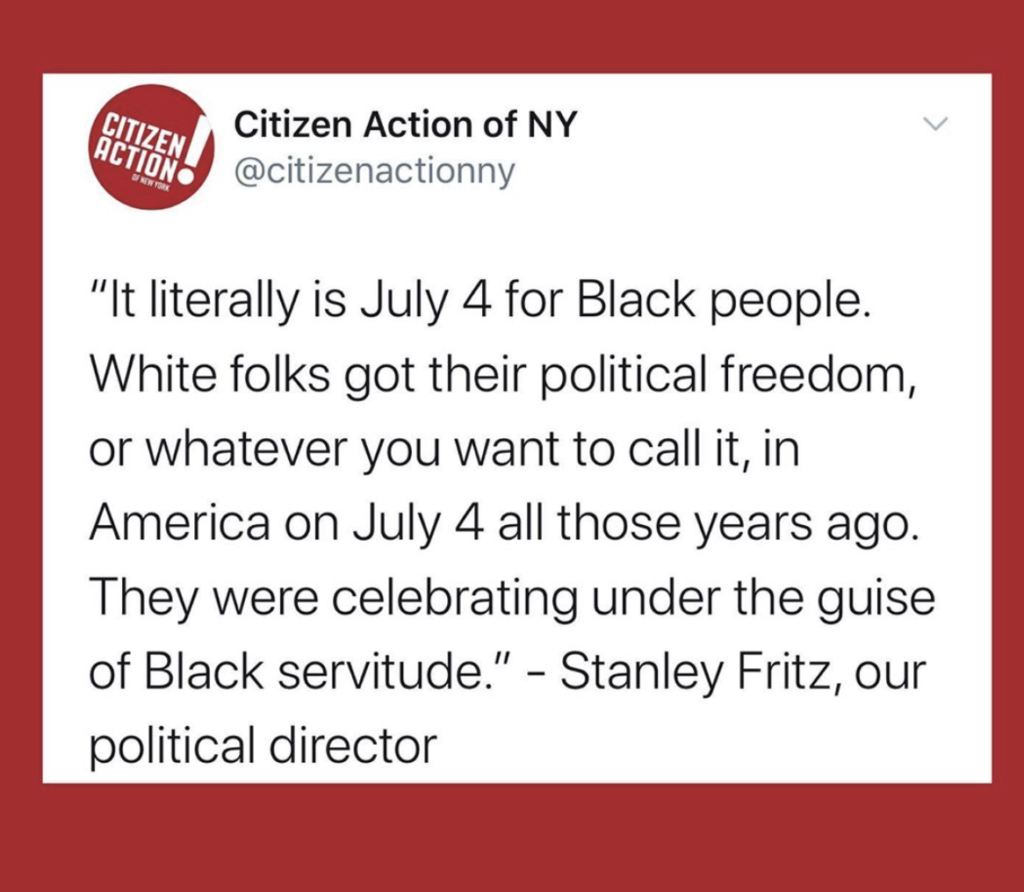 We're so close to the primary elections on Tuesday, June 23. This is our opportunity to move the needle forward for racial, social, economic and environmental justice. We helped get some of New York's most progressive leaders on the ballot. Now, let's make sure they win. Click here to see our full list of 2020 endorsements, including candidates for Congress and New York State Senate and Assembly.
Our nation is in mourning, and we're tired of the attacks on our Black and Brown communities. Protests around the country speak to the urgent need for change. We need leaders who won't hesitate to put people before profits. 
Leader spotlight
This week's leader spotlight goes to Vacari in the Capital Region. Vacari has been with Citizen Action for about three years now, and is a member of the chapter's Education Committee.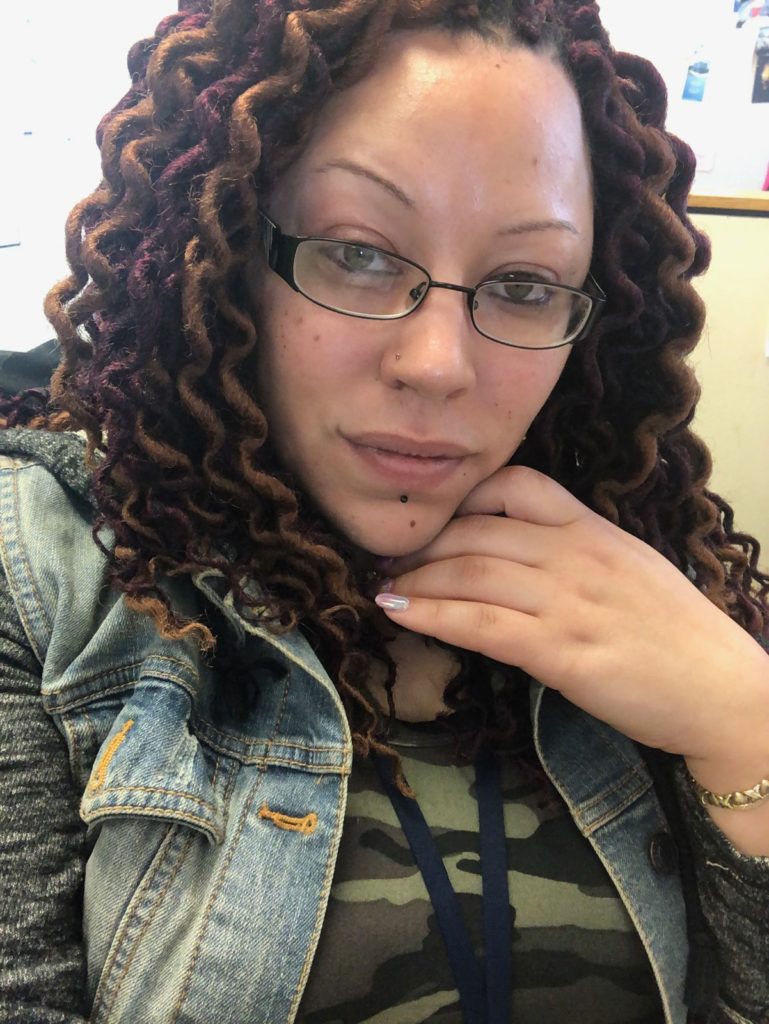 "No weapons formed against me shall prosper." – Vacari
Around the State 
This week, in a major feat after decades of grassroot organizing, Rochester City School District became the first school district in New York State to remove School Resource Officers (SROs) from their schools! #PoliceFreeSchools. Read the full statement here: https://bit.ly/2AFpGyc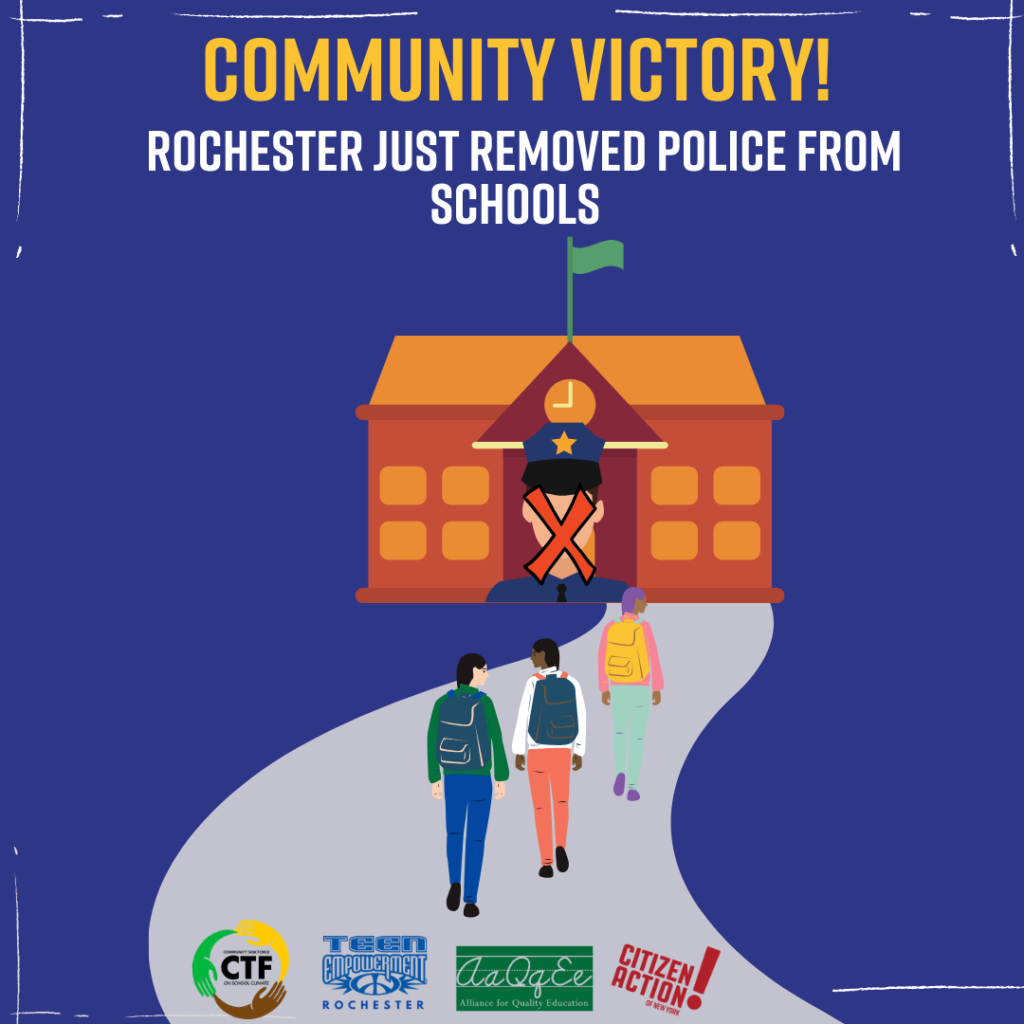 Defund Police, Invest in Our Communities 
Citizen Action is joining the Movement for Black Lives national coalition and our national affiliate, People's Action, to amplify our demands to defund the police and invest in our communities. We're all also calling for the resignation of Donald Trump!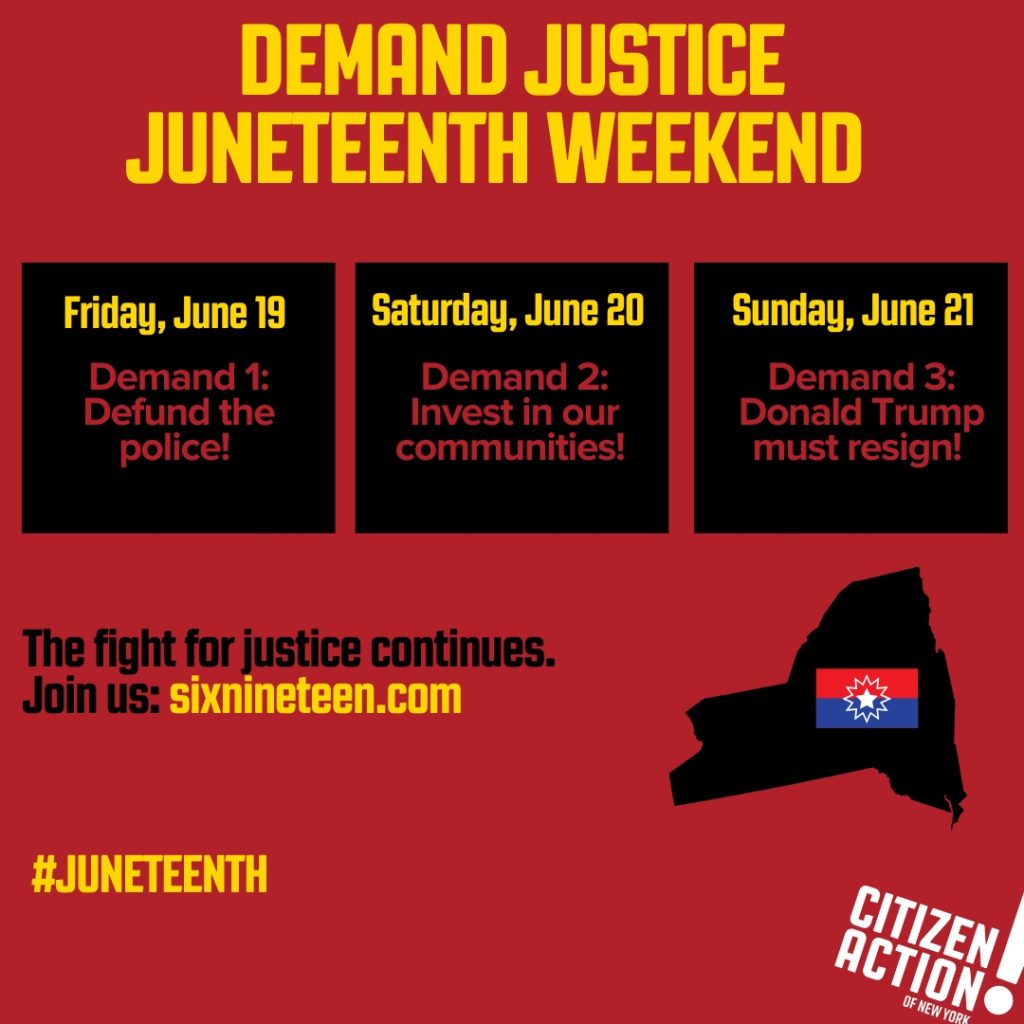 Banner drops in the Capital Region 
Saturday, June 15, we gathered to prep the banners and strategize messaging and other ways to spread the word about Juneteenth.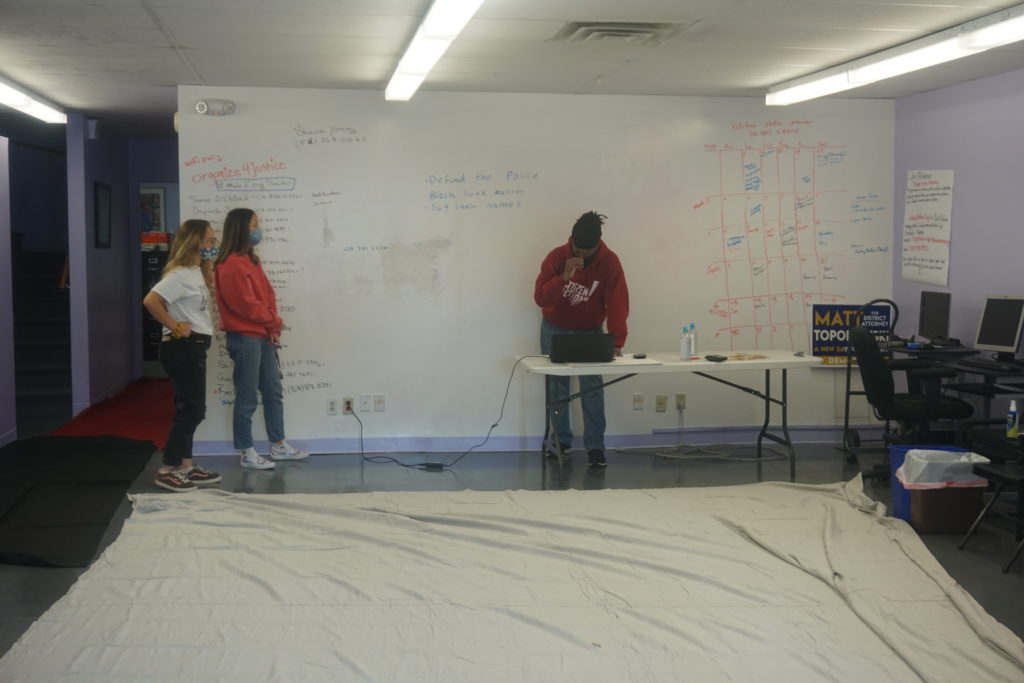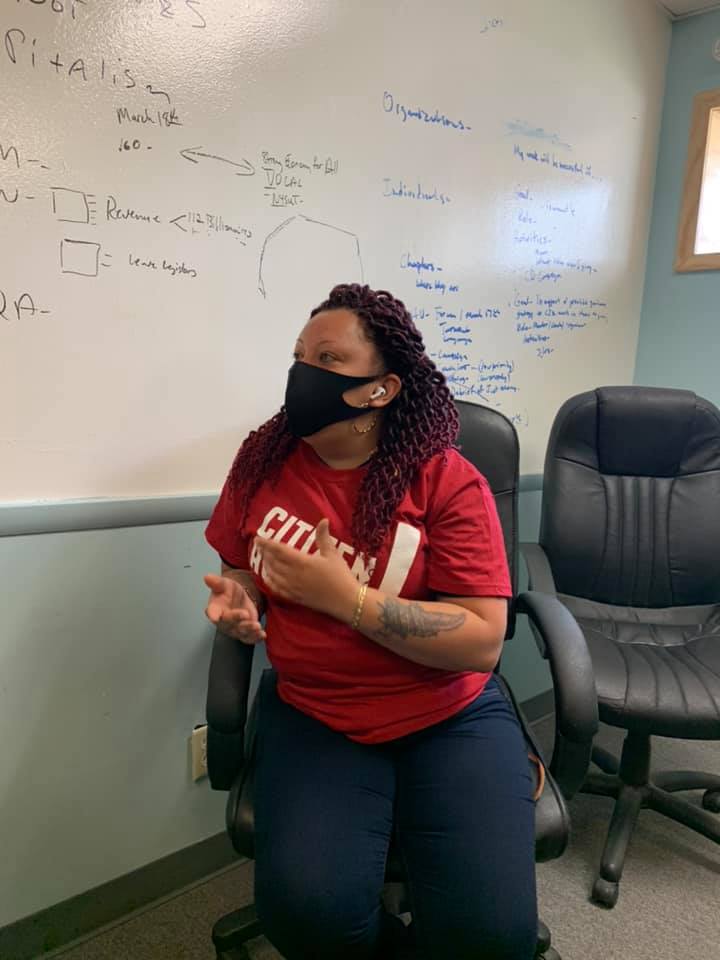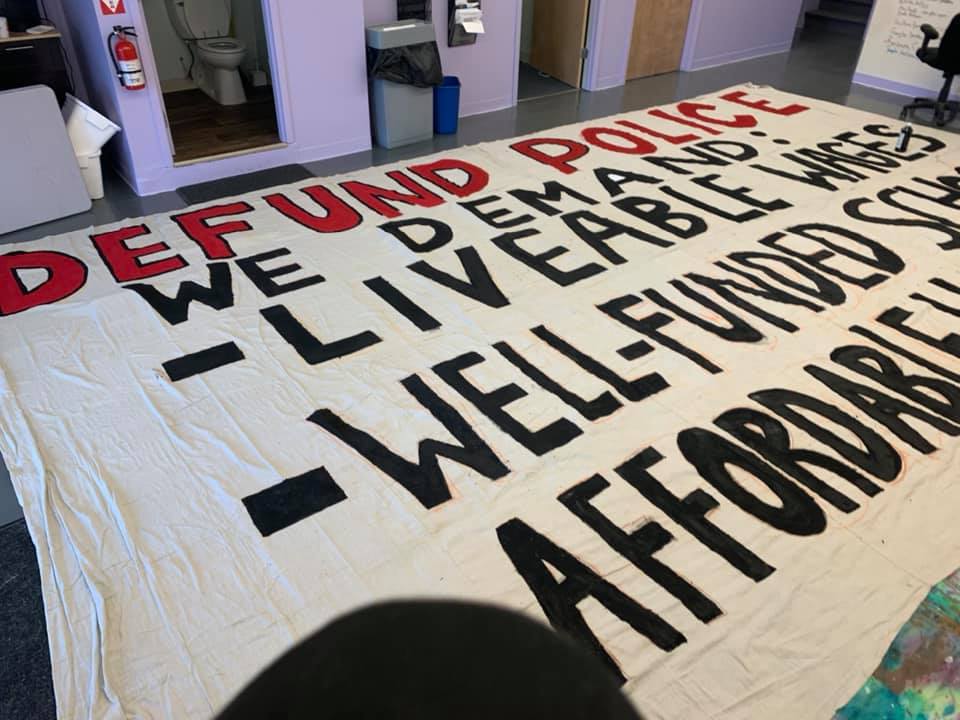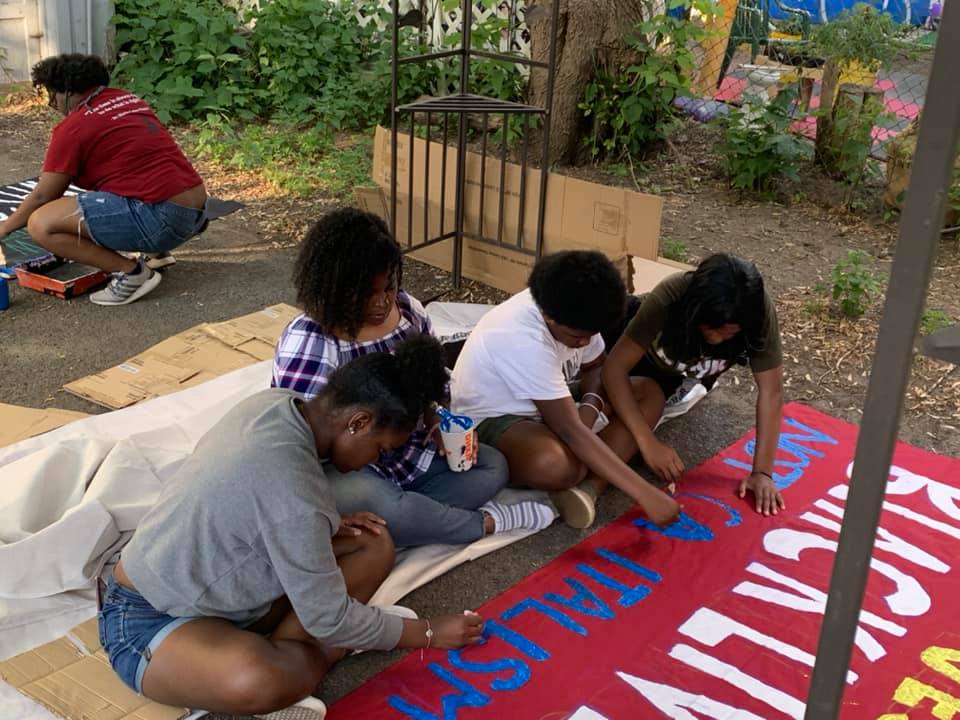 The banners were dropped on Friday, June 19, at Empire State Plaza and at Albany City Hall.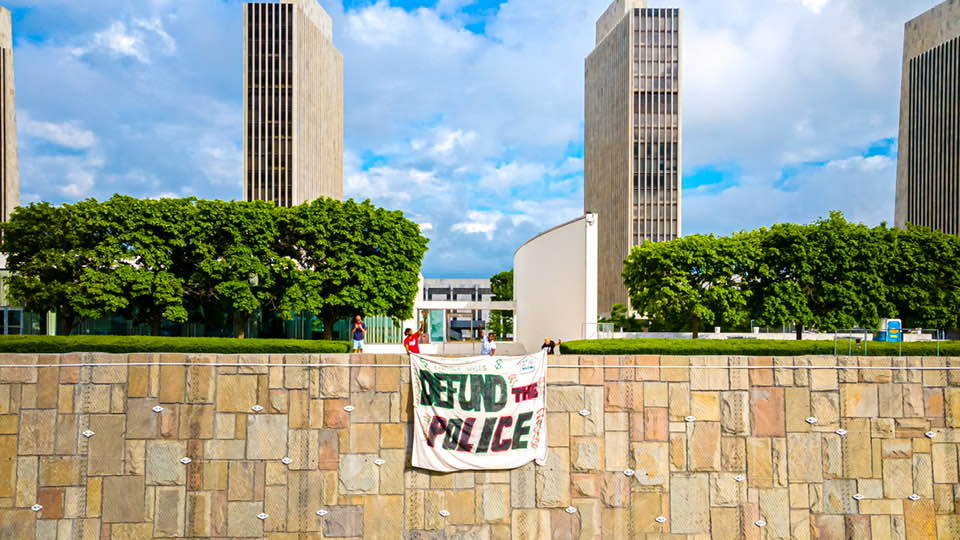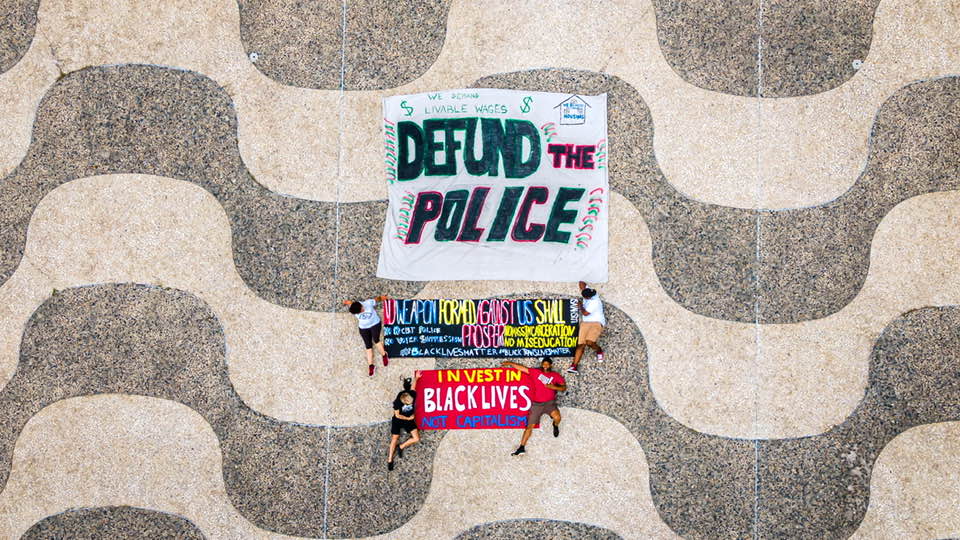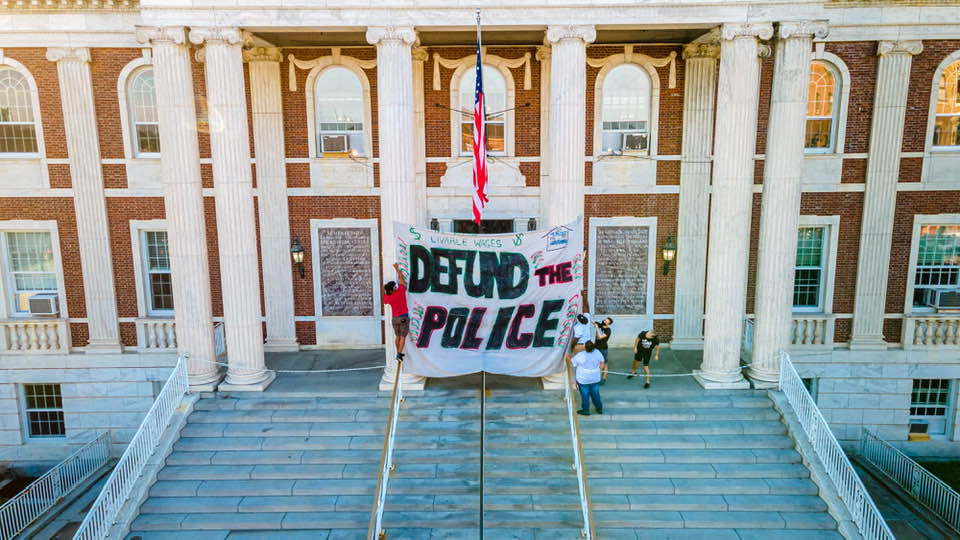 #EvictionFreeNY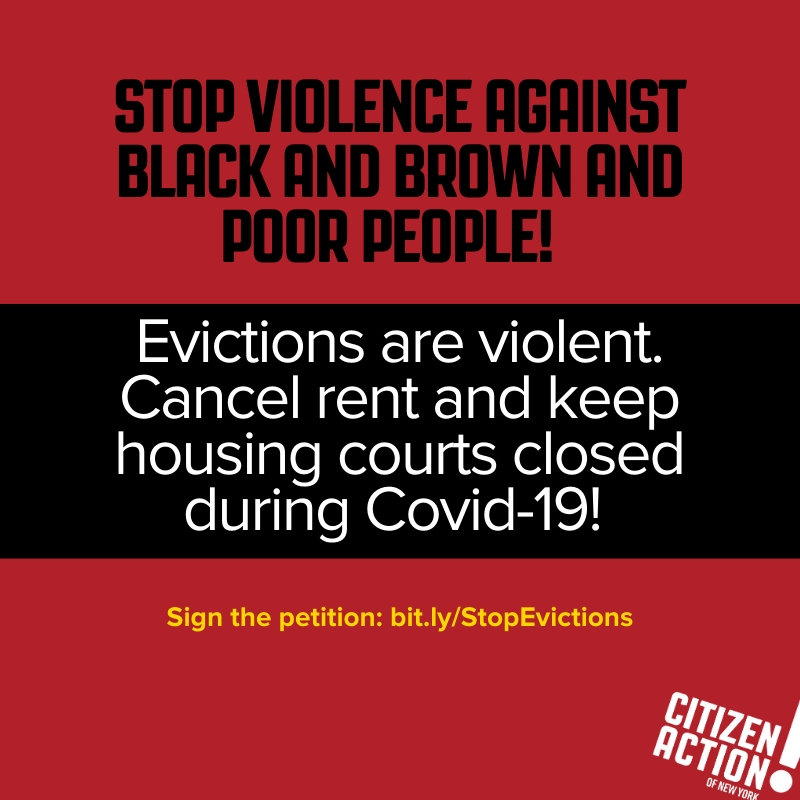 Evictions are violent. Executed by police officers, they're another form of state-sanctioned violence that targets Black people. When housing courts reopen on June 22, New York is set to unleash these dangerous and militarized forces to criminalize and punish housing insecurity in the midst of health and economic crisis. We launched a petition calling for justice and immediate action to cancel rent and provide relief to those in need. Add your name: bit.ly/StopEvictions 

June 23 Democratic Primary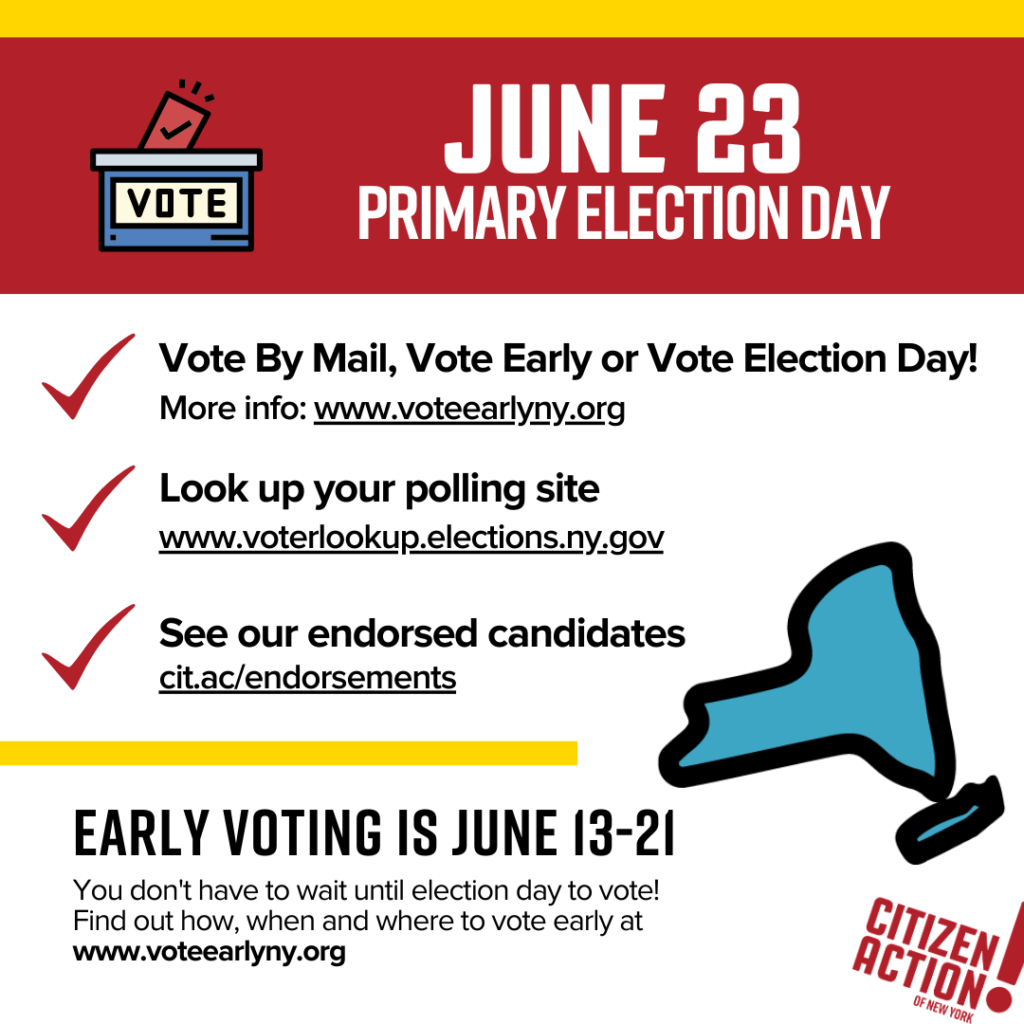 Primary elections are on Tuesday! For more information, contact your local Board of Elections. We've endorsed progressive candidates that will fight for socal, racial, economic and environmental justice! Be sure to check out our list endorsements.  
#Mutual Aid during Covid-19 
Citizen Action of New York is part of a statewide network of groups connecting New Yorkers with mutual aid support during COVID-19. Here's a list of partner groups for people in need, and also ways you can help your neighbors. Click here for information.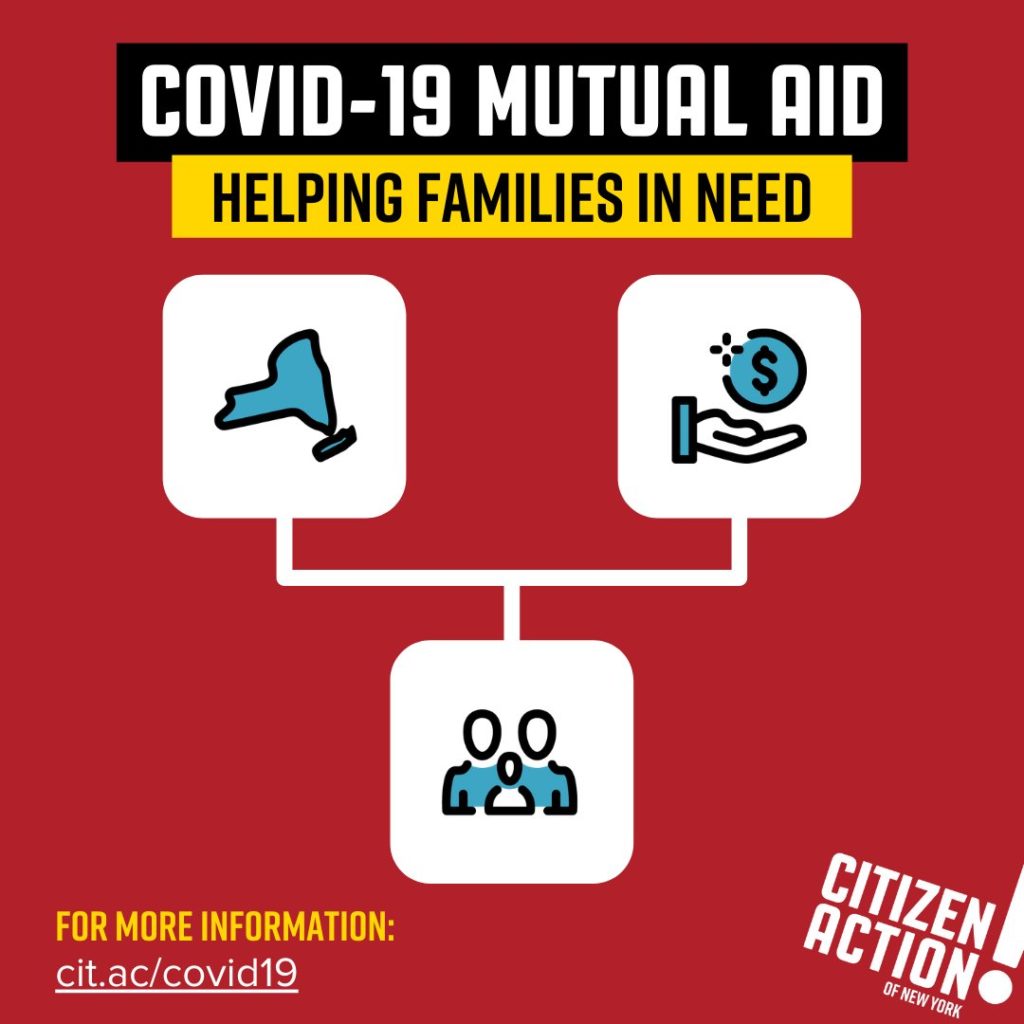 #GetCounted in the 2020 Census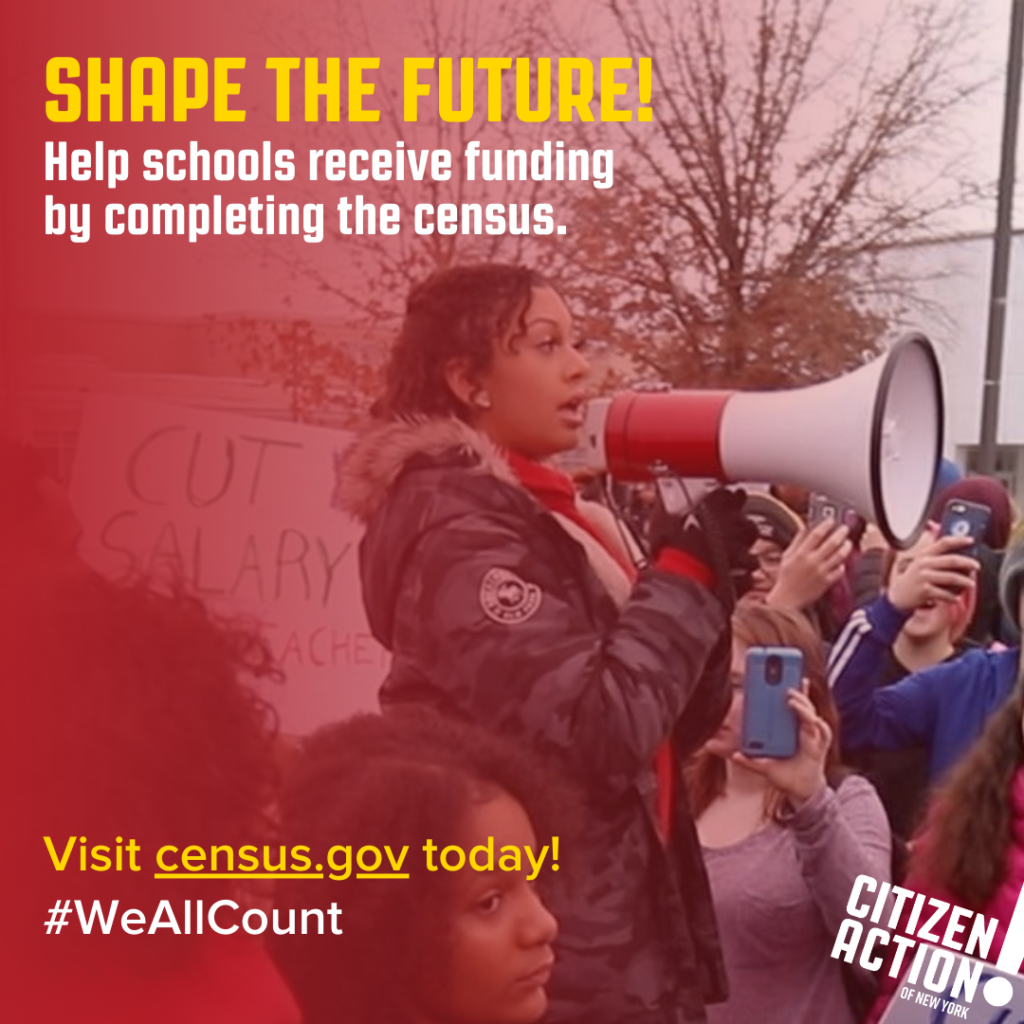 The 2020 Census is happening now! The census counts every person in the United States, and the results shape how billions of federal dollars flow in for the next decade in our communities.
It happens every 10 years, and every single person in the country can be counted. In 2010, only 65% of New Yorkers participated in the census. Our families missed out on 35% of available funds. Your participation will help increase the count in communities that need the most support. 
Mail your survey, or visit 2020Census.gov to get yours done today! It takes less than 10 minutes and is fully confidential. Email Sheilah at sdavidson@citizenactionny.org with questions or for help. We're building a team of volunteers to make sure our communities receive the funding we need. There are many ways to help from home. Click here to join our team to make sure everyone is counted in this census!
Upcoming Events
2020 Leadership Summit
Monday, July 6 through Saturday, July 11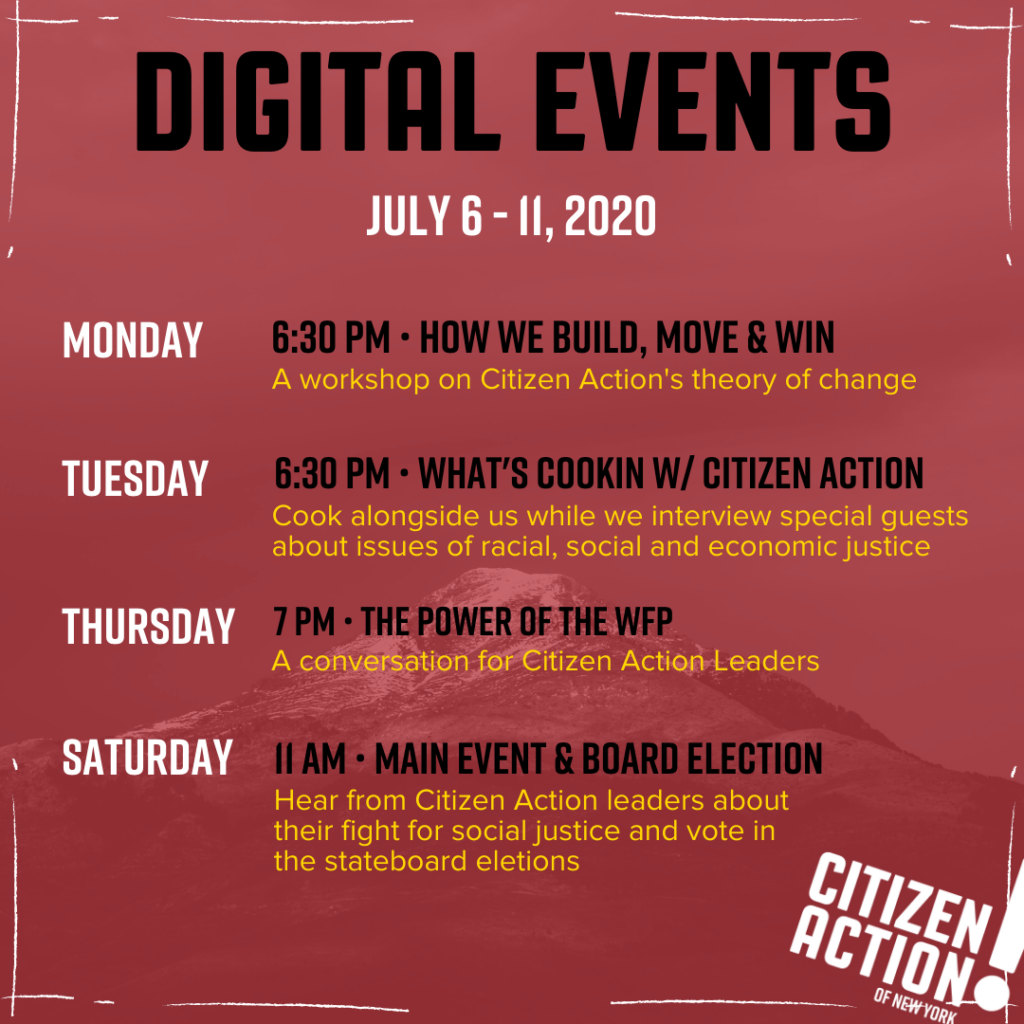 Are you ready for the 2020 Leadership Summit? It's in July and will be virtual this year. 
The Leadership Summit is a week filled with workshops and activities that highlight the values of Citizen Action of New York, and how those values are reflected through our grassroots organizing in the constant fight for racial, social, and economic justice in New York State and within national coalitions. The summit will bring together our statewide leadership and membership to vote for the Statewide Board of Directors of Citizen Action of New York. Click here to check out the Facebook event page.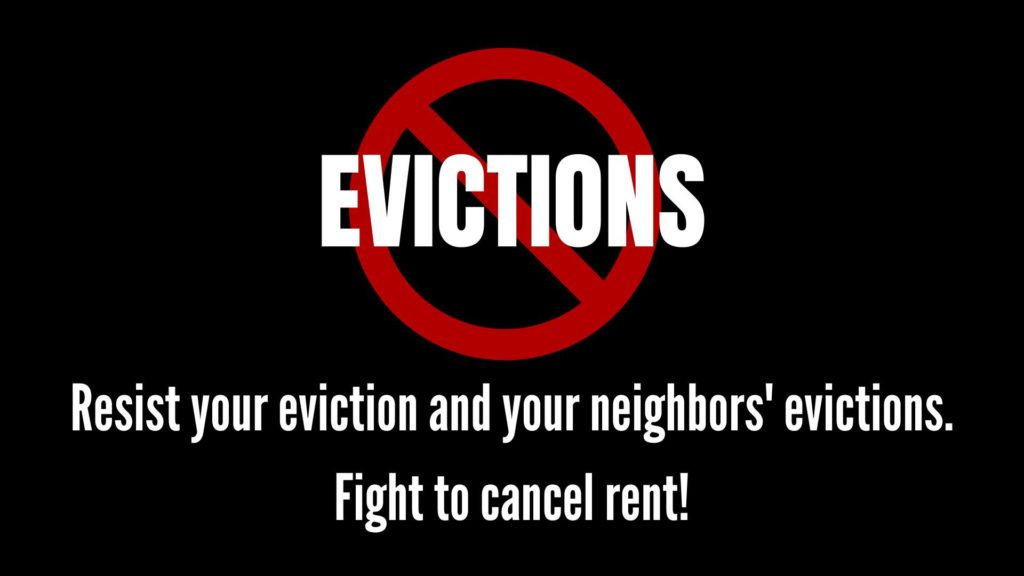 Statewide Housing Day of Action for an #EvictionFreeNY— Monday, June 22 starting at 8:30 a.m.—Governor Cuomo is reopening eviction courts even though there is still *no* plan for the millions of people who have lost income permanently and will be unable to pay back rent. 
Join us for a statewide day of action to keep eviction courts closed. Please observe social distancing and take necessary precautions to keep yourself safe! Click here for more information. 

Rochester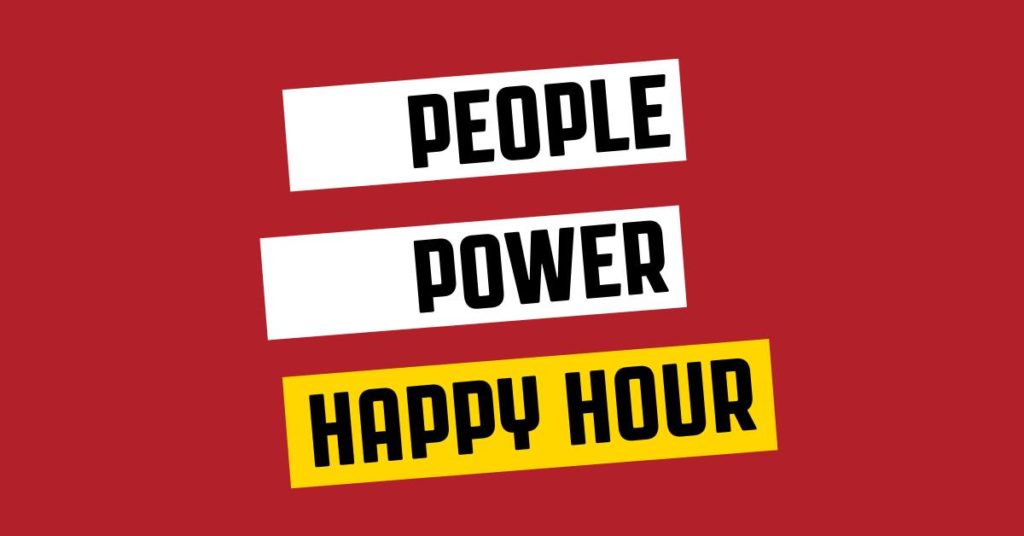 Join the Rochester chapter for a People Power Happy Hour. It's a biweekly virtual event for community members to talk politics, current events, and everything in between. Each happy hour will feature political updates and special guests along with small group conversation. 

The next Happy Hour will be on Friday, July at 3 p.m. Hosts: Rynn Reed, Deputy Director with the NY Working Families Party, and Ravi Mangla, Political Educator with Citizen Action of New York. You can register here and see more upcoming dates.  

Western New York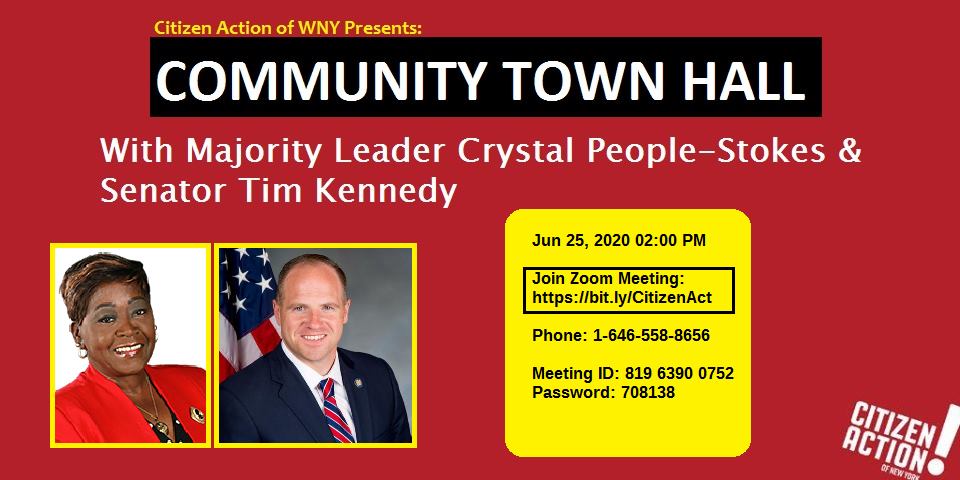 Thursday, June 25 at 2-4 p.m.—Central New York Community Town Hall—Citizen Action invites you to join us for a Town Hall with New York Assembly Majority Leader Peoples-Stokes and Senator Kennedy. Click here for more information. Register on Zoom here. 
Join the Movement 
Citizen Action of New York is building power in communities across the state. Our members are the reason we're able to do effective grassroots organizing and achieve justice for our communities. Our members give what they can when they can, and each contribution is directly invested in local leadership development. Become a member. 
There are many ways to get involved right now. Click here to contact a Citizen Action chapter in your area and ask how you can get involved locally. 
Stay Connected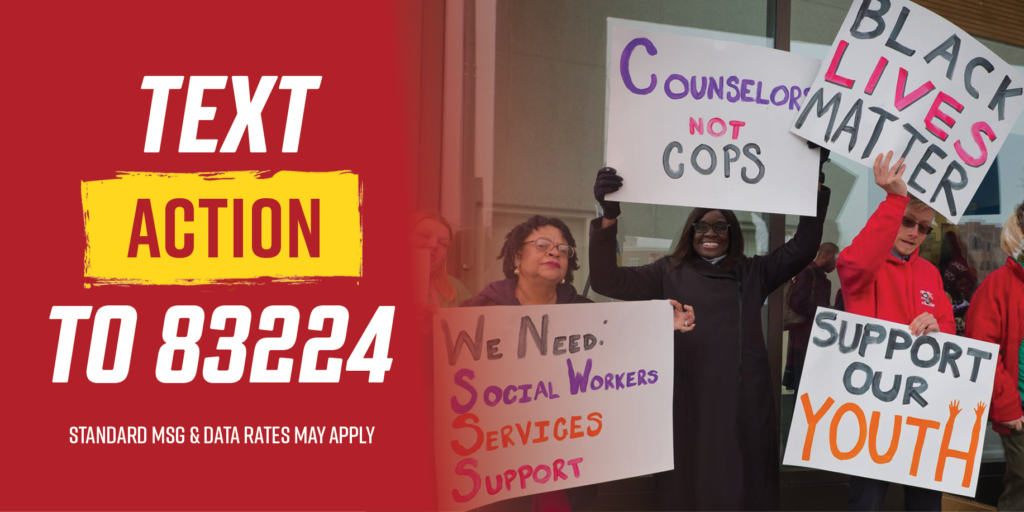 Text "Action" to 83224 to join Citizen Action of New York's Rapid Response list. You'll be asked to reply with your zip code to receive local information. Once signed up, you'll receive text alerts for important Citizen Action events and actions.
Tweet us! For live updates, follow our statewide Twitter page. And if you're looking for cool articles, memes and a little conversation, like us on Facebook here.
Closing message: 
"There is no end
To what a living world
Will demand of you."  – Octavia Butler