Dear Activist,
The past few months have been heavy, to say the least. The threat of Covid-19 is still very real, although cases have slowed here in New York. Legislatively, there's still major ground we need to cover. The boost to unemployment insurance benefits is expiring by the end of the month.Housing courts reopened last week, and starting on July 7 property owners will be able to evict people, unless tenants can provide proof that they were financially impacted by Covid-19. We're still fighting to cancel rent, and to ensure that employees who are returning to work have access to paid sick and family leave. New York State leaders need to fill the gaps in New York's Emergency Paid Sick Days law and we need Congress to pass the HEROES Act.
This week, on July 2, the bail reform rollbacks that we tried so hard to defeat took effect. Before the pandemic, thousands of activists filled the halls of the Capital to defend the bail reform measures. Erin George, our civil rights campaigns director, and Stanley Fritz, our political director, wrote a report in collaboration with the Center for Community Alternatives, which exposes the enormous power wielded by law enforcement unions to advance their political interests in Albany and to block, undo or rollback legislation. Read the report here.
Leader Spotlight
This week's Leader Spotlight goes to Shanel in Binghamton. Shanel has been with the Southern Tier chapter for many years and has been a board member for the past three. She is the chair of the chapter's Racism Committee and has been helping lead the Black Lives Matter rallies. She said that because "racial justice intersects with so many other areas," she also works on education, housing and economic justice issues.
 "We did four actions in one week. In cities like this that doesn't happen. It's been invigorating, but also exhausting. It's the community that's going to help us get through this time." – Shanel Boyce
Around the State
On Wednesday, July 1, our Hudson Valley chapter held its biweekly Walk 4 Black Lives rally at Academy Green Park in Kingston. Click here to watch the video of a powerful speech by Isaiah. He spoke about what it's like to live with racism as a Black person, and spoke about how important it is for us all to unionize and stand together, because a "bully doesn't mess with a group of people, a bully messes with one person at a time."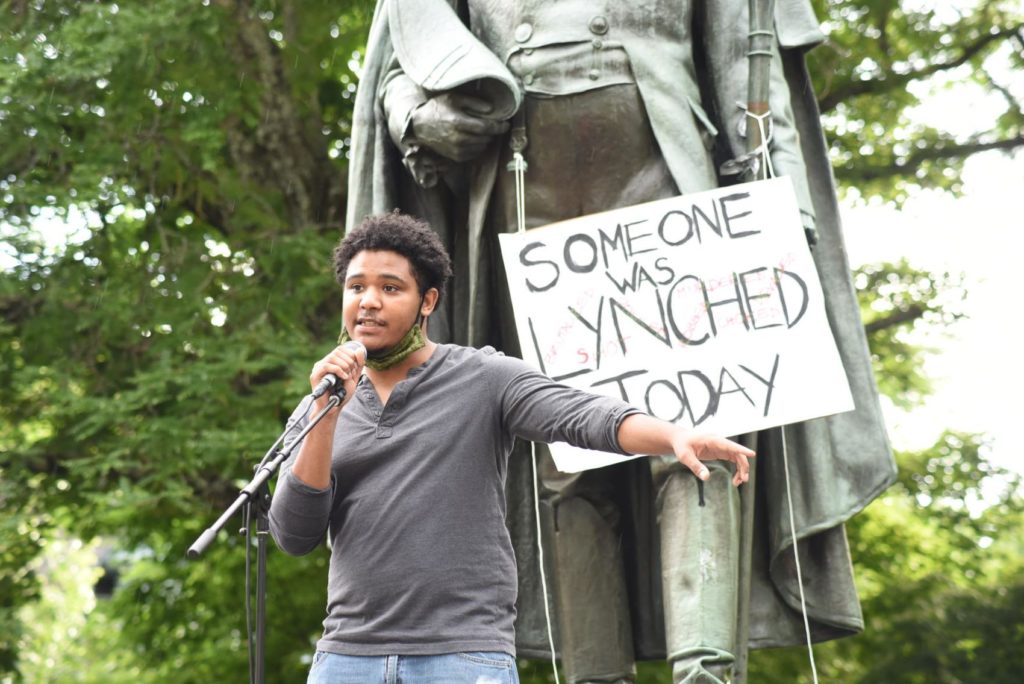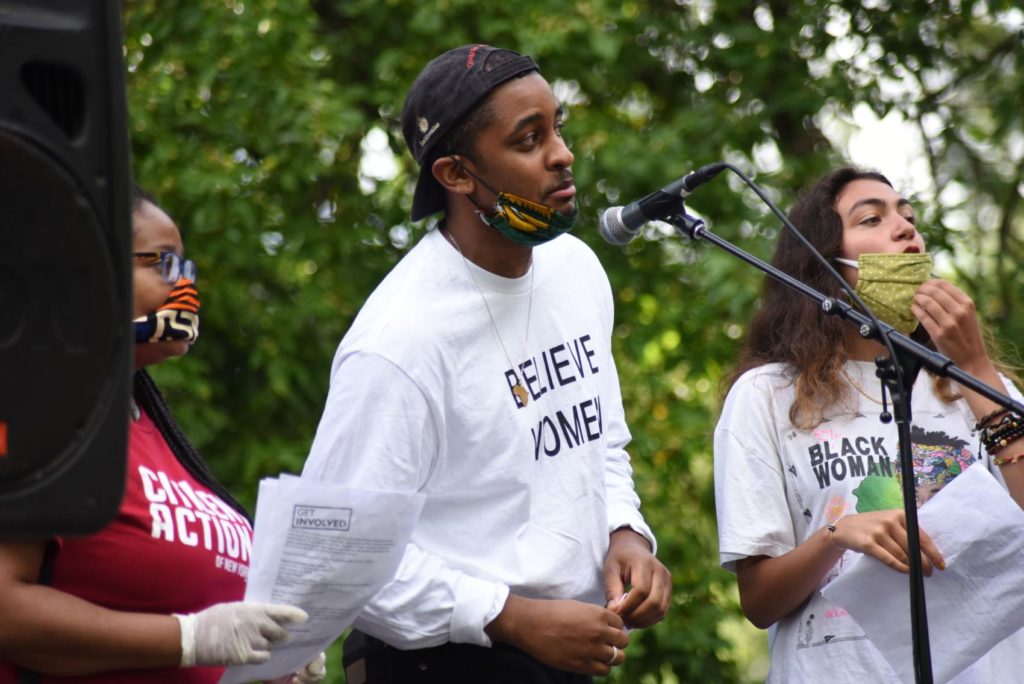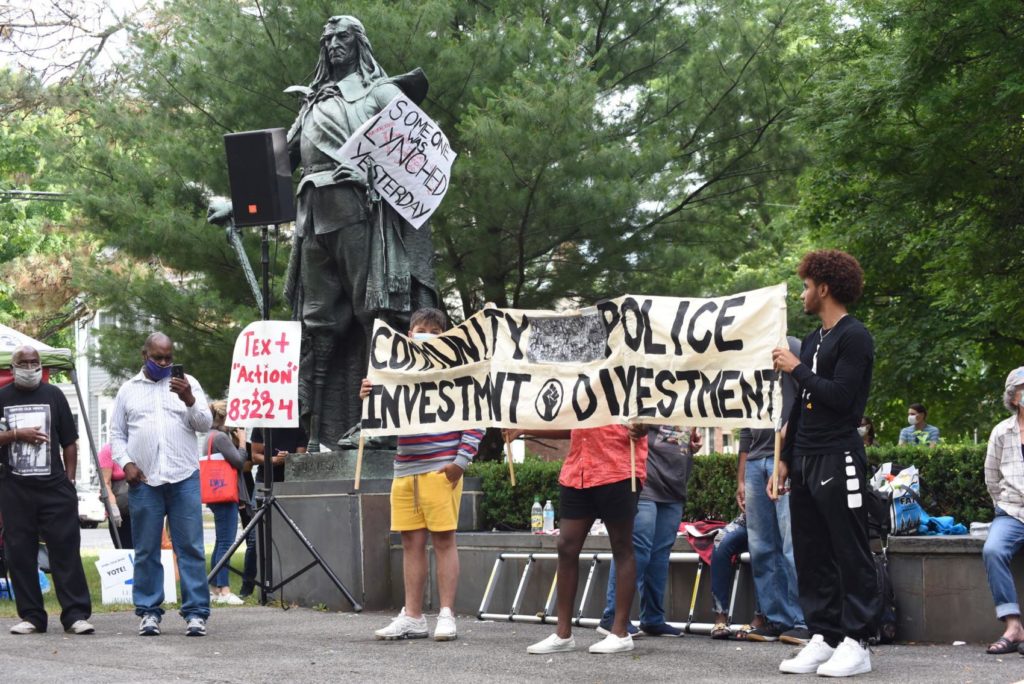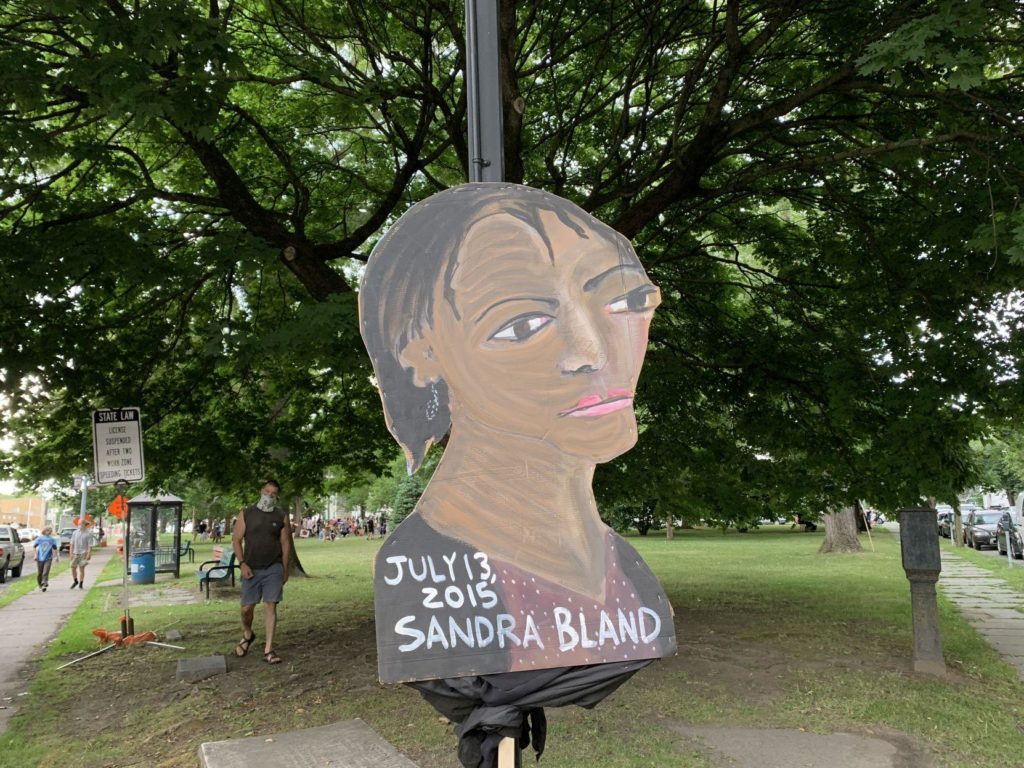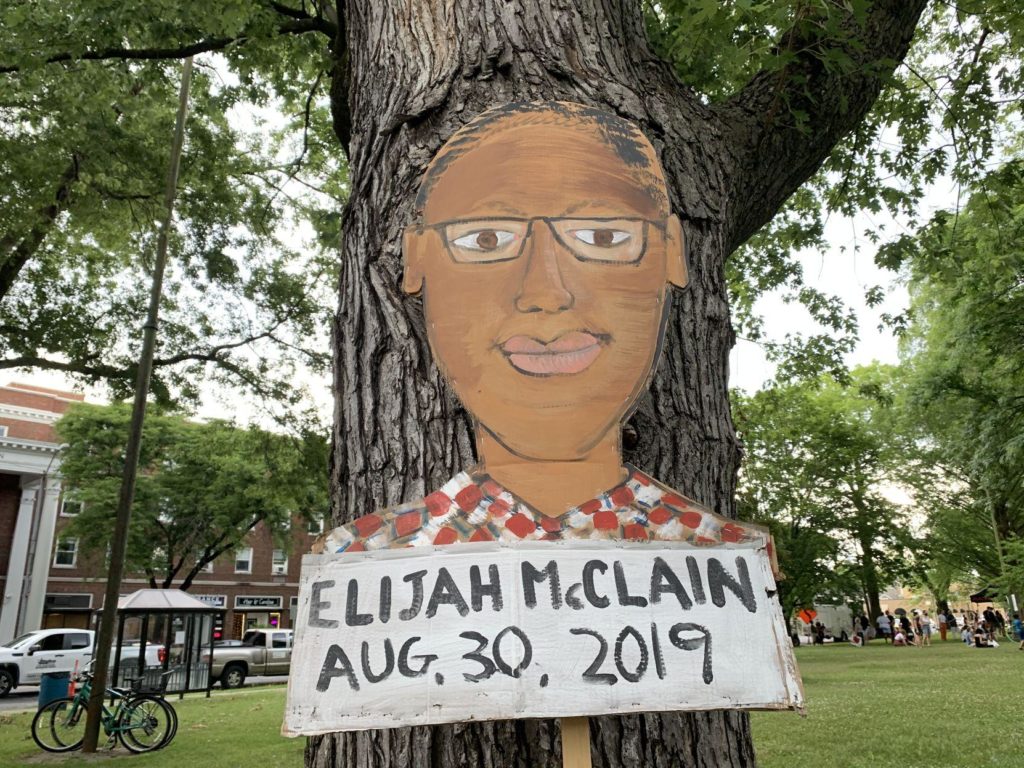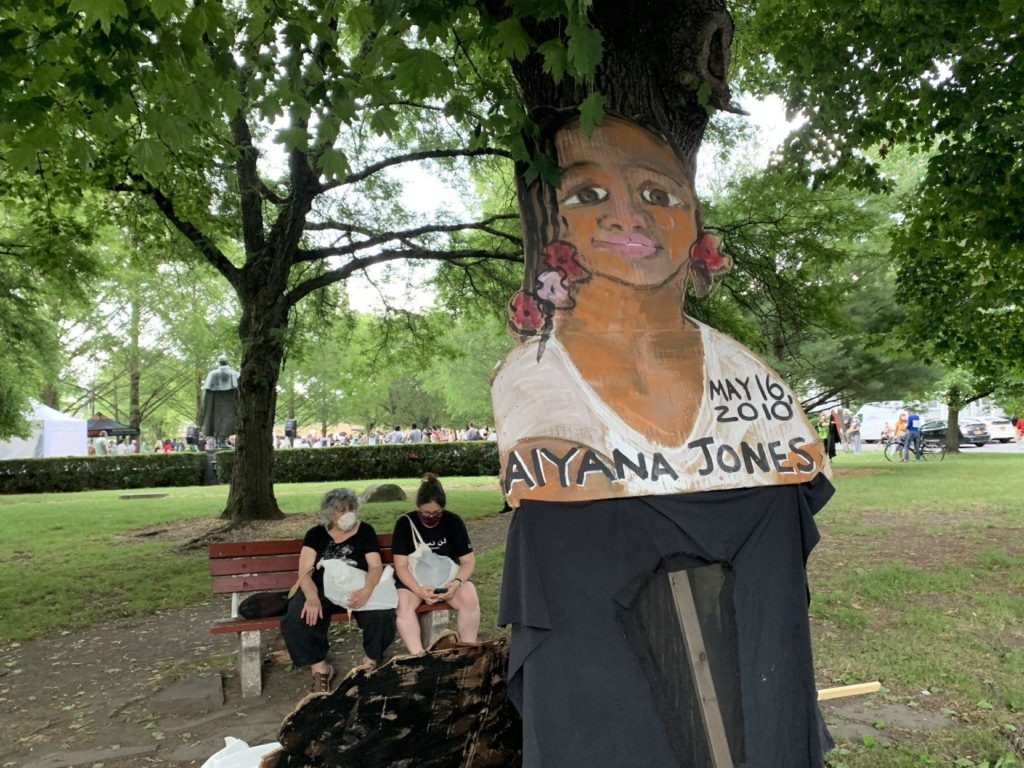 Photos by Tania Barricklo, Daily Freeman
Sunday, June 28, was part two of the Reversing Runaway Inequality workshop. Part one took place on June 21. Participants who completed the training will receive certificates. Reversing Runaway Inequality is about the decades of abuse by those at the top and how they've hoarded our nation's wealth by rigging the rules to work in their favor. The workshop is hosted by Ravi and Sam, Citizen Action's political education program managers. For more information about runaway inequality, you can watch this video about racial capitalism and this video about financialization.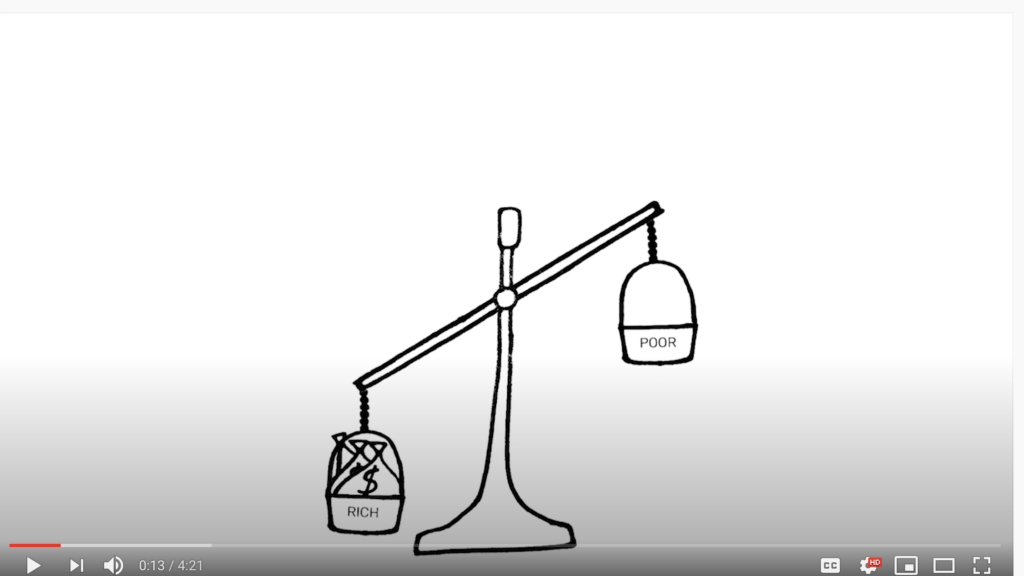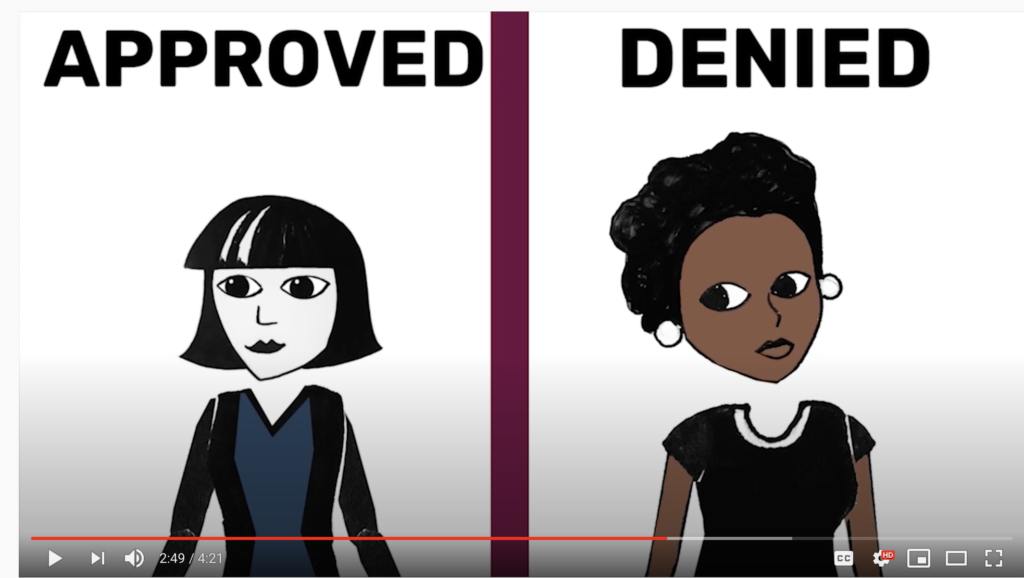 #Published
In case you missed it, our political director Stanley Fritz wrote this opinion piece, titled Defeating Racism Via the Ballot Box, for the New York Daily News. Stanley points out that communities that have been politically underrepresented throughout history have suffered the most during the pandemic, and the need for campaign finance reform in New York. July 1 was the deadline for state leaders to appoint three commissioners to oversee public financing. 
Our political education program manager Ravi Mangla, has a piece published in OtherWords, titled "Policing is Not a Public Good." Check it out here.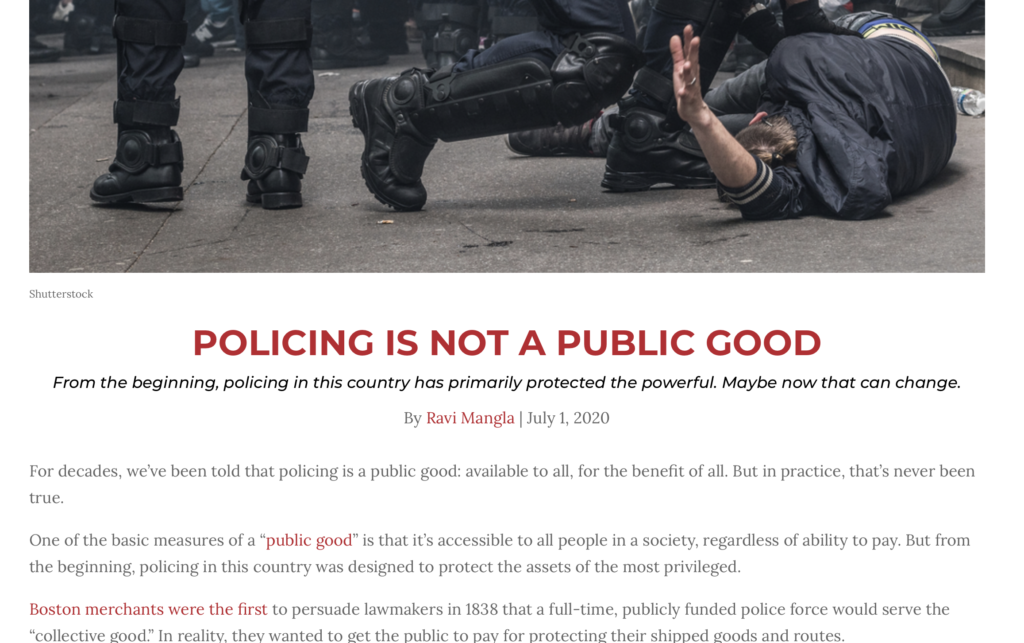 Upcoming Events
Monday, July 6 through Saturday, July 11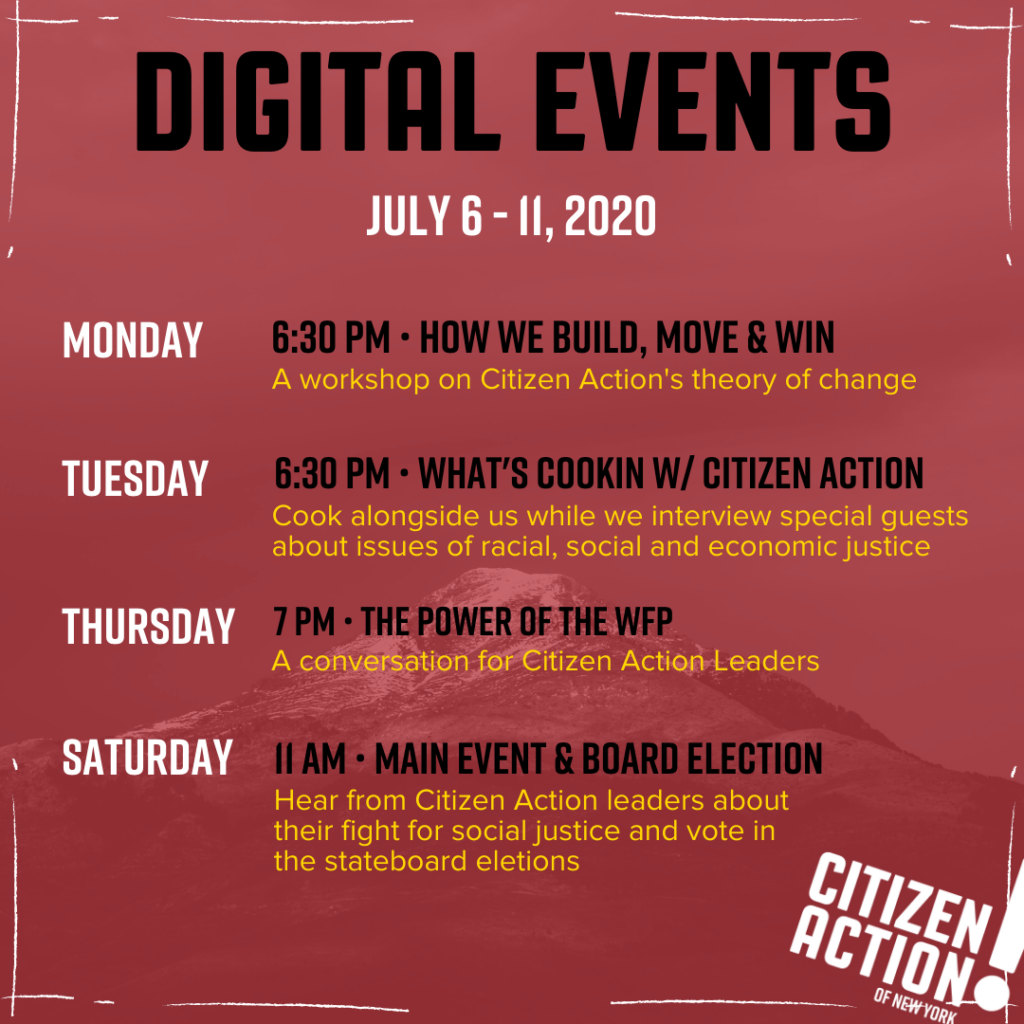 The 2020 Leadership Summit starts on Monday! We hope you can join us for workshops and activities that highlight the values of Citizen Action of New York, and how those values are reflected through our grassroots organizing in the constant fight for racial, social, and economic justice in New York State and within national coalitions. 
The summit will bring together our statewide leadership and membership to vote for the Statewide Board of Directors of Citizen Action of New York. Click here to register and learn more about the Leadership Summit.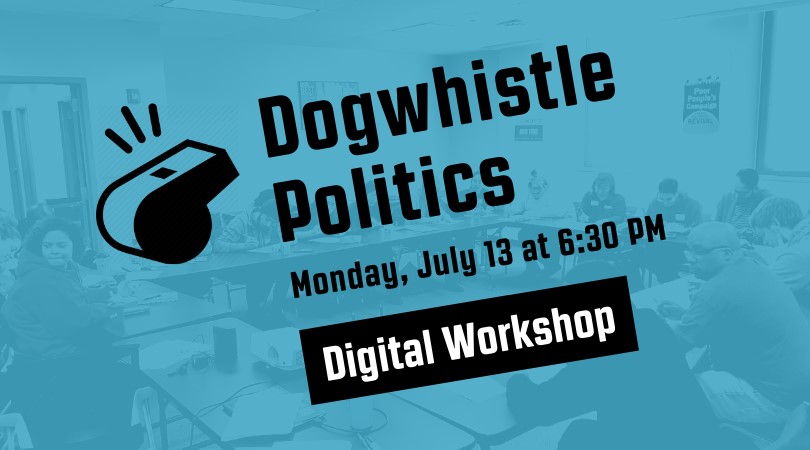 Monday, July 13 at 6:30 p.m. — Dogwhistle Politics Digital Workshop — For decades, our opponents have used "dog-whistles" or coded racism to divide our communities and reinforce systems of oppression. In this workshop, we'll talk about the history of dog-whistle politics, how to unmask it, and how we can work together to defeat it. Register here.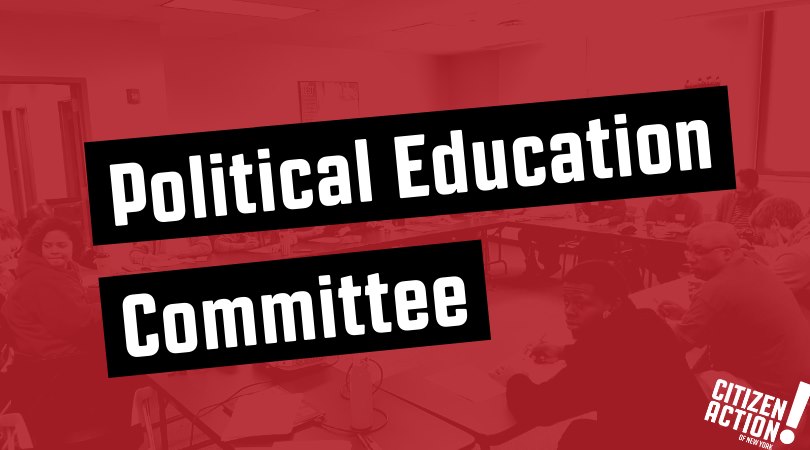 Thursday, July 16 at 5:30- 6:30 p.m. — Our Statewide Political Education Committee meeting is held on the third Thursday of each month. We will talk about how we can shift the dominant narrative and dismantle long-standing forms of oppression in our communities. Register here. 
Rochester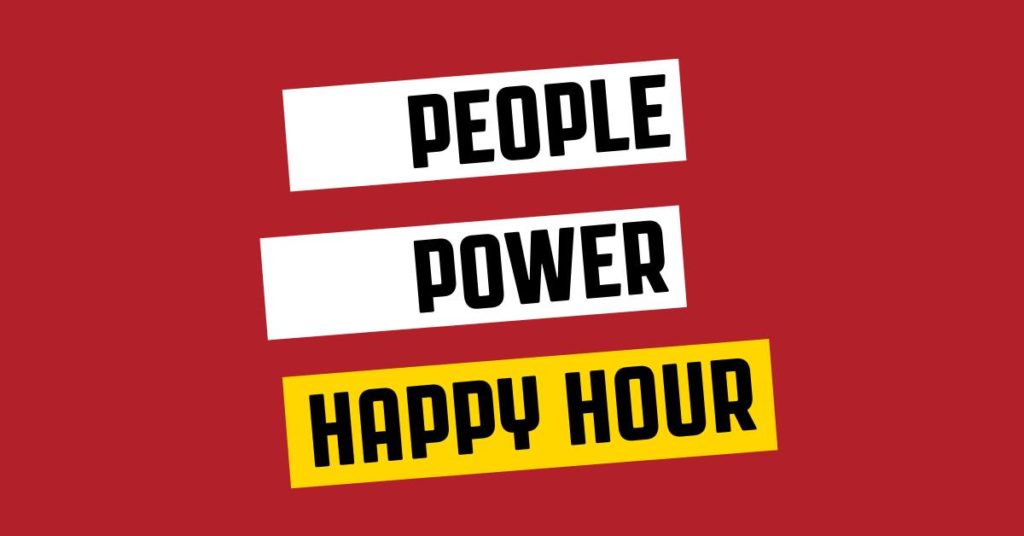 Friday, July 17 at 5 p.m. — People Power Happy Hour is a biweekly virtual event for community members to talk politics, current events, and everything in between. Each happy hour will feature political updates and special guests along with small group conversation.  You can register here and see more upcoming dates.  

Southern Tier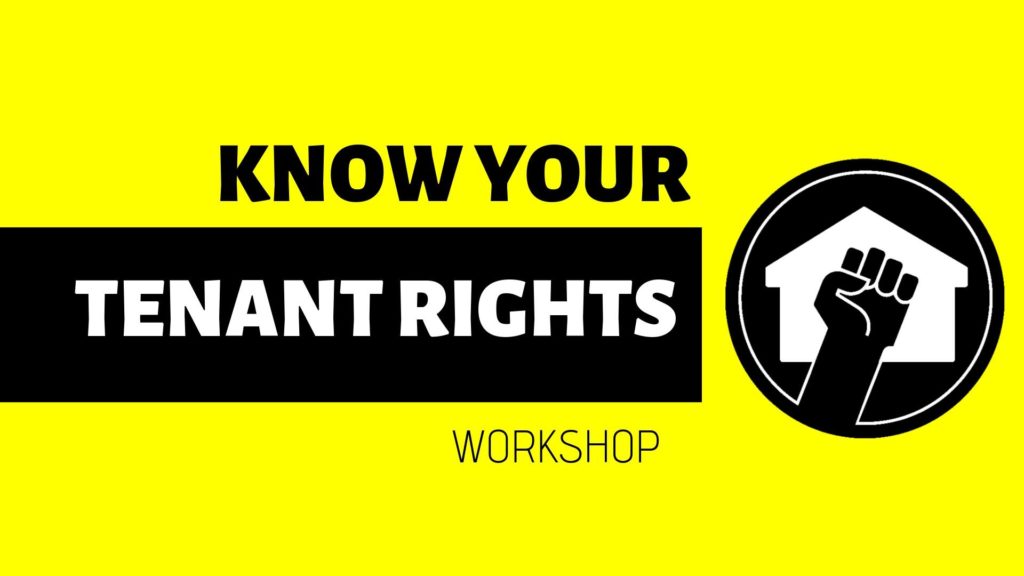 Wednesday, July 8 at 6 – 8 p.m.  — During a health pandemic, it is ever more important to know your rights as a Tenant. Join Citizen Action of New York, Binghamton Tenants United, Broome County Land Trust and Progressive Leaders of Tomorrow for a Tenants Rights Workshop! The workshop will be in person and online. Social distancing guidelines will be followed for the in-person event. Register on Zoom here. More information is available on Facebook here. 
Join the Movement 
We take on issues that make people's lives better today while creating the political and ideological environment for transformational change. We work statewide to elect progressive candidates who will enact our priorities into legislation, and strategically integrate issue and electoral work.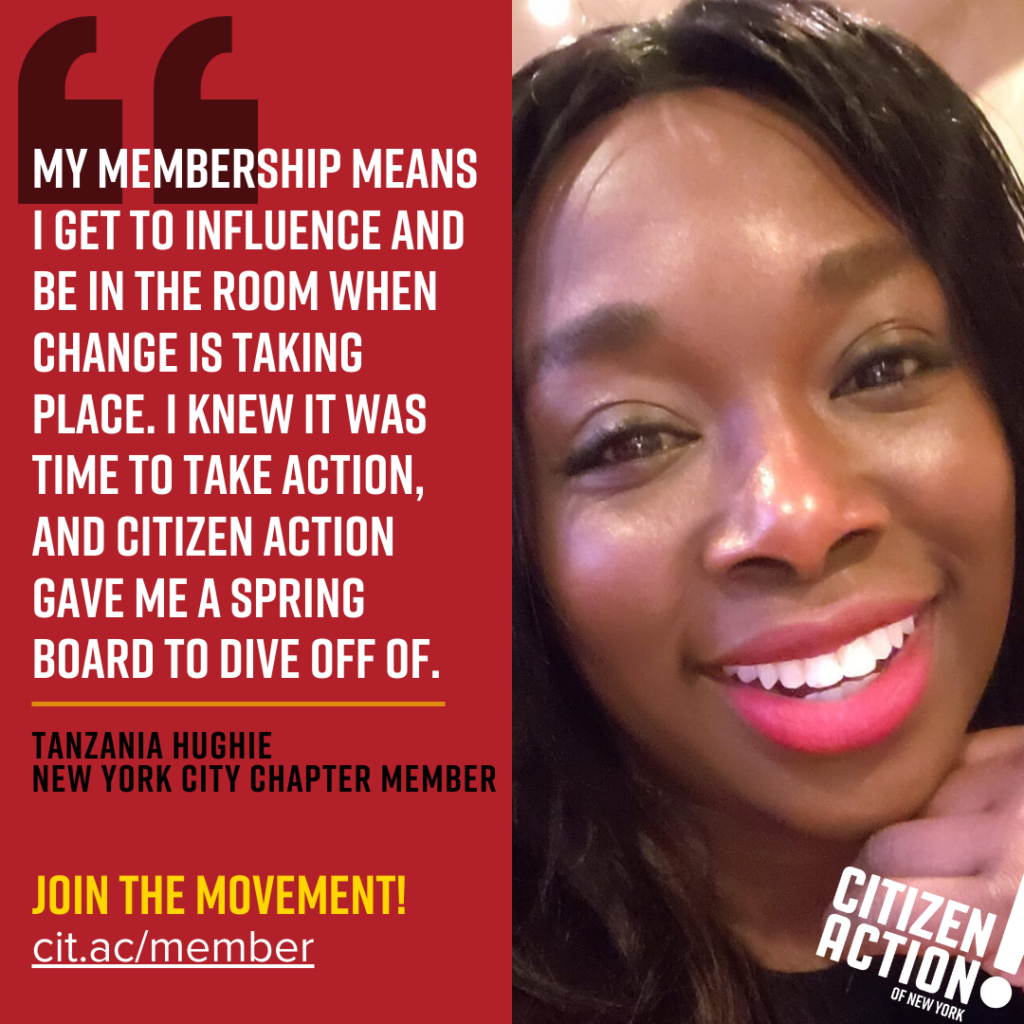 Our members are the reason we're able to do effective grassroots organizing and achieve justice for our communities. Our members give what they can when they can, and each contribution is directly invested in local leadership development. Become a member. There are many ways to get involved right now. Click here to contact a Citizen Action chapter in your area and ask how you can get involved locally. 
Stay Connected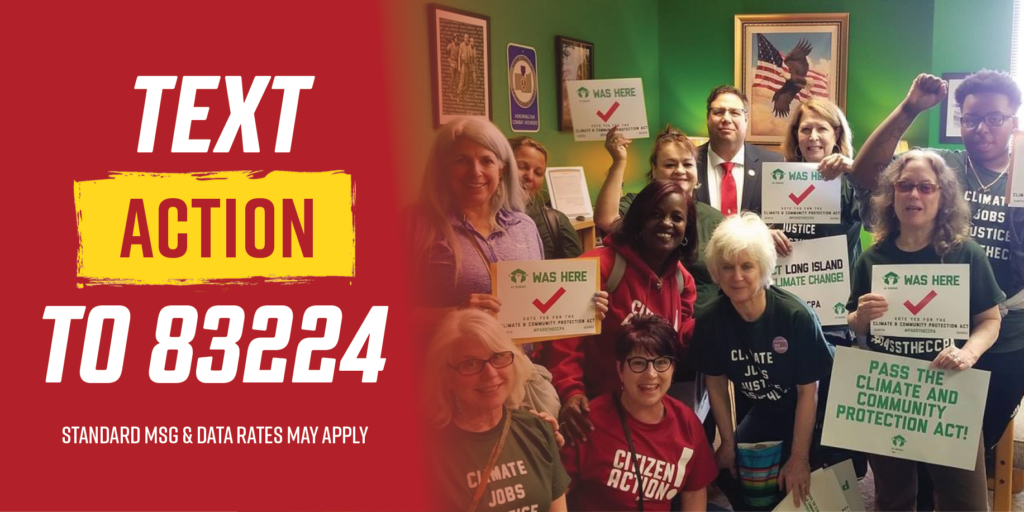 Text "Action" to 83224 to join Citizen Action of New York's Rapid Response list. You'll be asked to reply with your zip code to receive local information. Once signed up, you'll receive text alerts for important Citizen Action events and actions. 
Tweet us! For live updates, follow our statewide Twitter page. And if you're looking for cool articles, memes and a little conversation, like us on Facebook here.
Closing message: 
"You can be faced with uncertainty and be growing in wisdom at the same time."  – @TheStoryTellerCo on Instagram.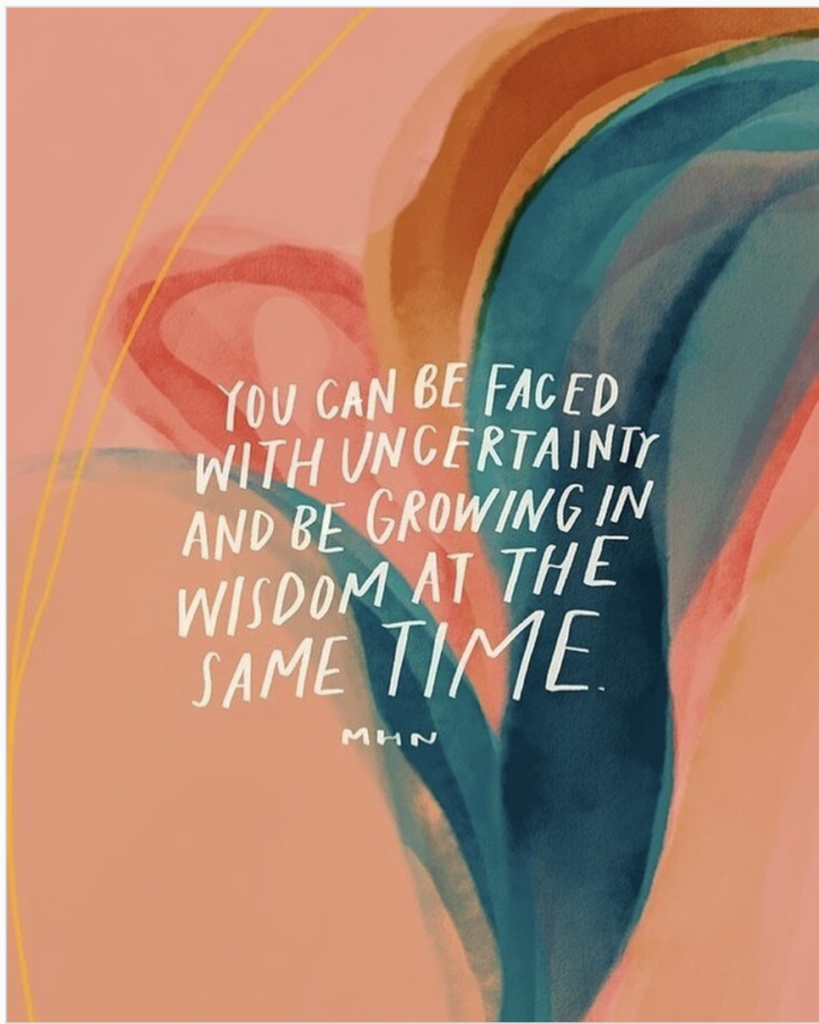 In solidarity, 
Tanique