Dear Activist,
As always, I hope this email finds you well. This week has been another heavy one. The shooting of Jacob Blake by police has added to the burning flames of tension on our streets and in the hearts of many. The constant violence at a time when so many are already struggling is a constant reminder of how deeply rooted the trauma is in our country.
On the 57th anniversary of Martin Luther King Jr.'s  "I Have a Dream" speech and the March on Washington, we're demanding justice for Breonna Taylor and so many others. The recent attempted murder of Jacob Blake by Kenosha police in Wisconsin (August 23, 2020) and the one-year mark of Elijah McClain's murder in Colorado (August 24, 2019) are just a day apart. There must be justice for all victims of police violence.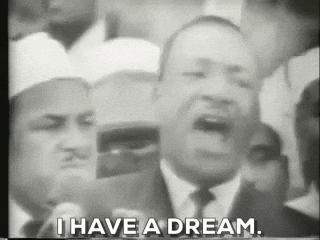 As we head into the upcoming elections, so much is on the line. We need more than just words. We need systemic change—reformed policies and new laws that keep us safe. We need accountability. We must keep working at shifting the dominant narrative. The momentum for real, lasting change gets stronger every day. 

Leader Spotlight
This week's leader spotlight goes to Justin Hoekstra in the Hudson Valley. Justin and his partner are both members of the Citizen Action Hudson Valley chapter's Education Committee. Justin said he joined to serve the community and has been an activist since his high school years outside of Chicago. He said he wants to help "facilitate the ending of heteronormative white supremacist patriarchal capitalism." As a member of Citizen Action, he believes that the most important thing that he can do is to elevate and promote the voices, ideas, and efforts of Black, indigenous and people of color in the field of education. Justin said he is glad to be a part of such a dynamic community that is committed to creating the future through active engagement and sustained changemaking.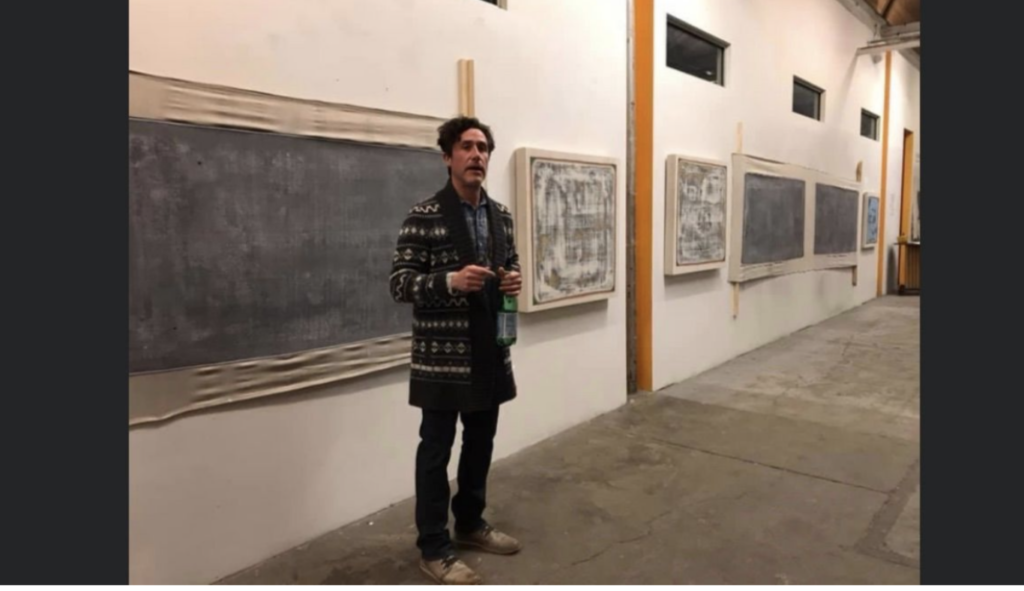 Around the State 
Eviction Defense Protest in Troy 

Courts throughout New York are reopening to start processing evictions that were filed before the pandemic. It is inhumane to evict people during a state of emergency, and dragging folks into housing court will only make matters worse. Tenants and housing justice advocates held a protest outside of Troy City Court to defend those at risk for eviction and to demand real solutions to New York's housing crisis. Click here to read more about the protest.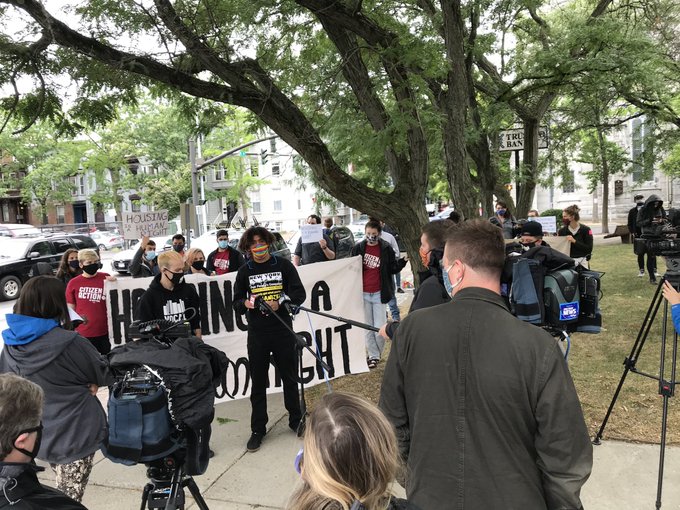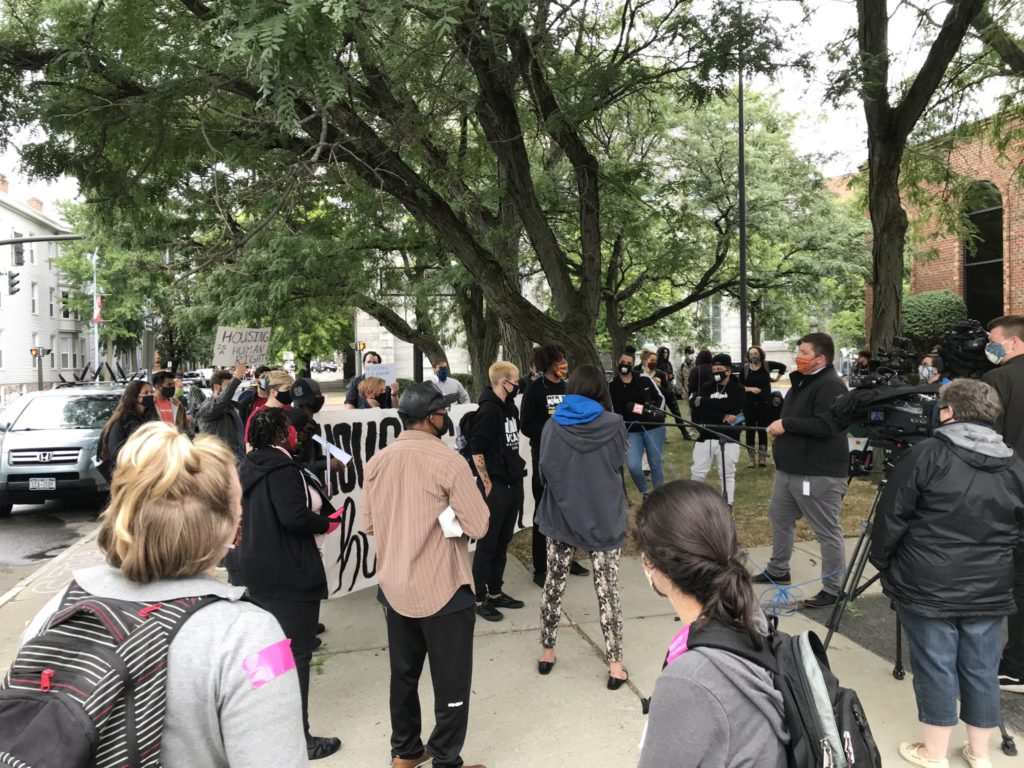 Save our Health Care Centers 
On Thursday, August 27, our Buffalo chapter participated in the "Healthcare Heroes"  statewide day of action with Communications Workers of America (CWA) to demand safe staffing in New York's health care centers. The pandemic has underscored the need for investing in health care and ensuring care facilities are adequately staffed. It's literally a matter of life of death. Check out a video of the rally here, and hear from Citizen Action Vice President Jim Anderson.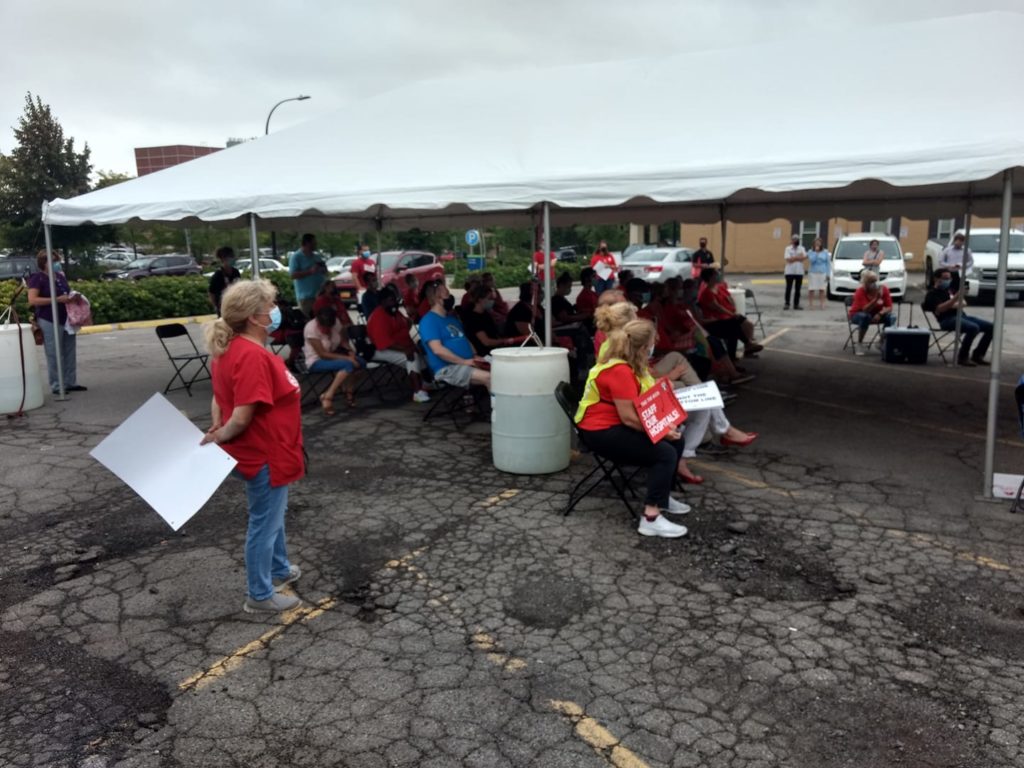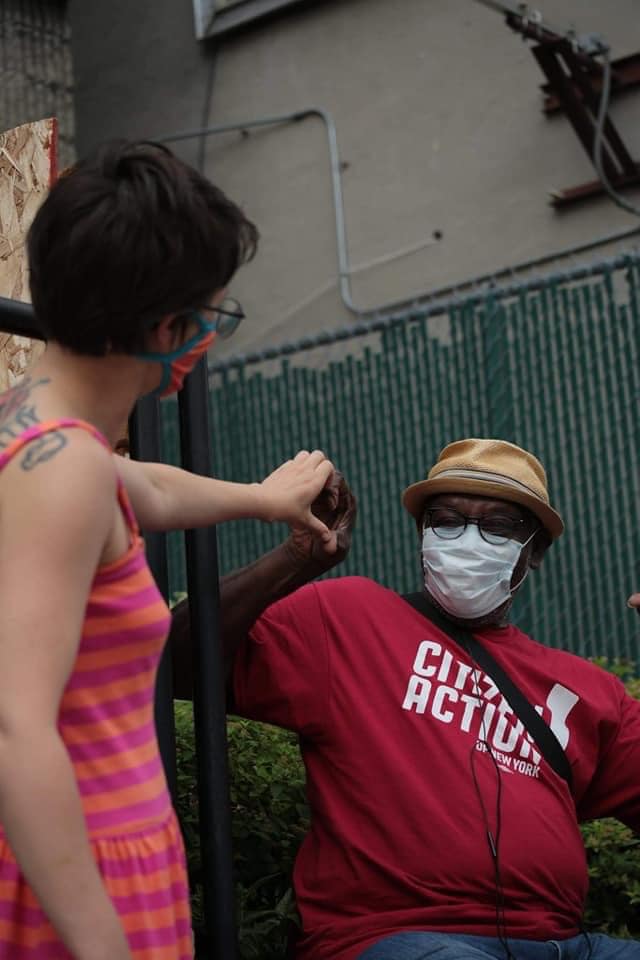 Jim Anderson, Citizen Action VP,  spoke at Thursday's rally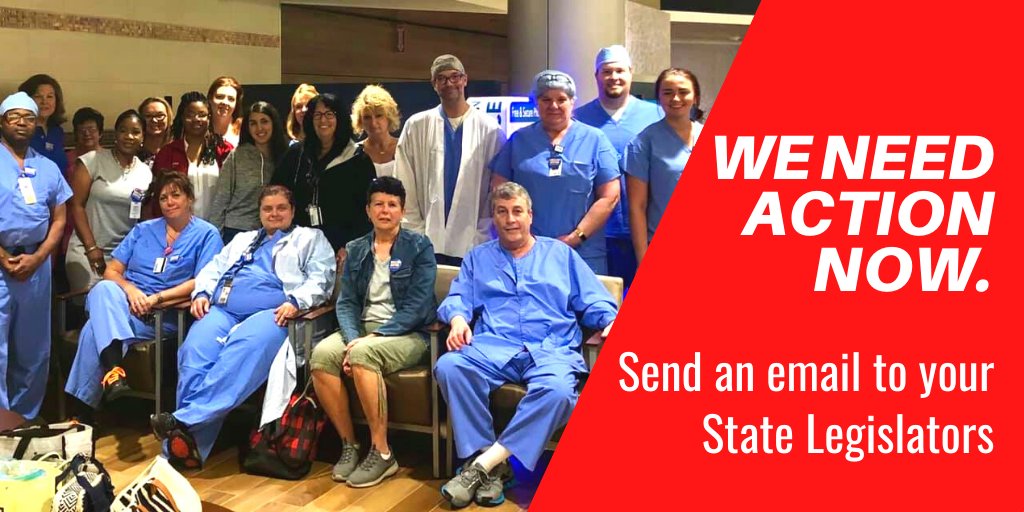 The disparities in Covid-19 outcomes in many hospitals and long term facilities with insufficient staffing, in comparison to well-resourced healthcare facilities, shows just how dire the crisis of funding and staffing throughout the state really is. New York must staff our hospitals and our nursing homes. We call on state leaders to tax the richest in our state, those who have profited from this crisis. Send an email to your state legislators. We stand with nurses and other health care workers to call on state leaders to fund healthcare staffing! The health and safety of workers and patients is at stake.

State of the Black Resistance Movement Panel 

This week, we hosted our final Black August panel of the month titled, "The State of the Black Resistance Movement." Black August connects people of the African Diaspora to engage in social and cultural change. With the Black Lives Matter movement and protests growing in communities across the nation, this panel provided a good balance of calls for justice and motivation for a variety of ways for people to get involved. Check out some tweets from the panel below and watch the full video here in case you missed it.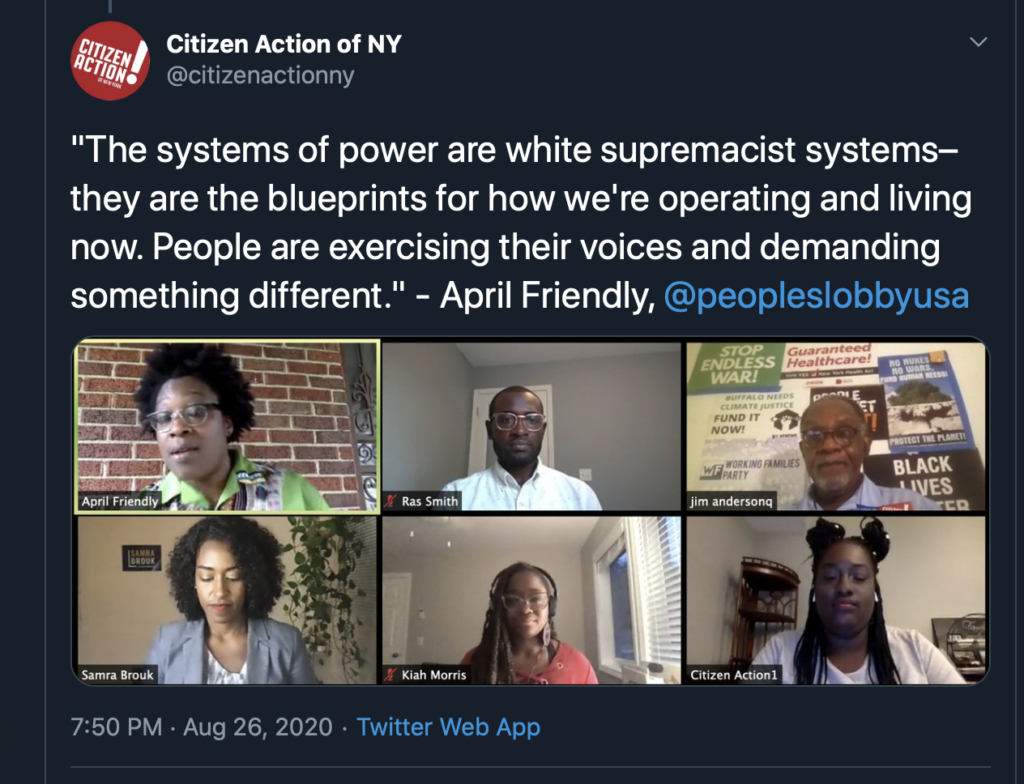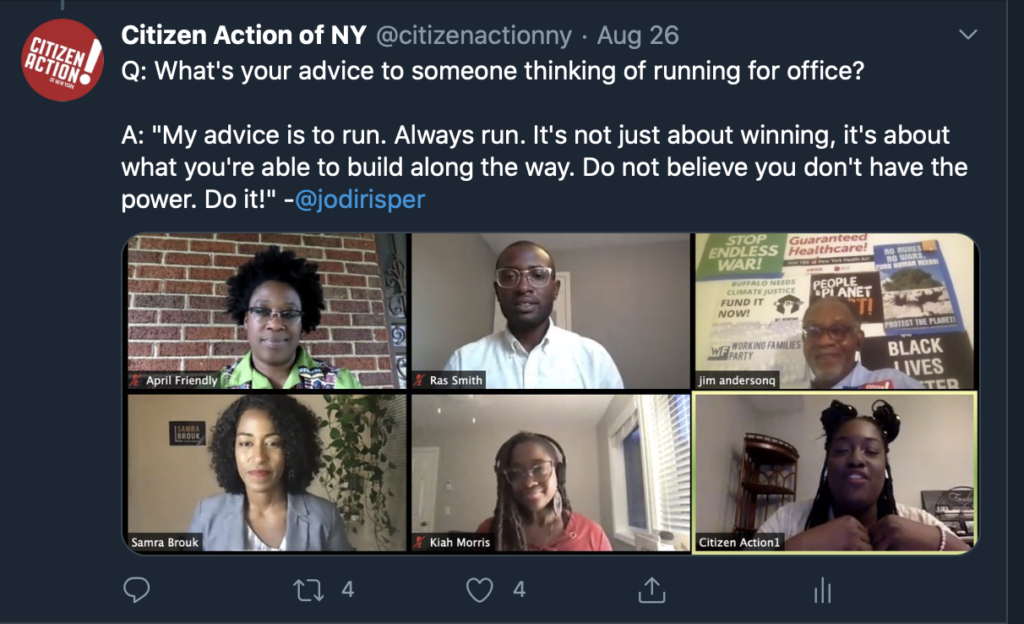 Elect Kim Smith for Rochester City Council  
Our Rochester chapter is rooting for Kim Smith for City Council. A seat on the council is now vacant due to the resignation of Jackie Ortiz, who will now serve as the Monroe County Democratic elections commissioner. As a long-time community servant with the Monroe County Department of Health and VOCAL-NY, Kim has fought tirelessly for health care for all, housing justice, ending mass incarceration, and expanding substance use programs. If you're a resident of Rochester, call your city councilmembers today and tell them to appoint Kim Smith! Click here to make calls and here to sign the petition.
#GetCounted / 2020 Cenus 
The census counts every person in the United States, and the results shape how billions of federal dollars flow in for the next decade in our communities. If you haven't already, you can still complete the 2020 Census by clicking this link! In 2010, only 65% of New Yorkers participated in the census. Our families missed out on 35% of available funds. Your participation will help increase the count in communities that need the most support.
Mail your survey, or visit 2020Census.gov to get yours done today! It takes less than 10 minutes and is fully confidential. Email Sheilah at sdavidson@citizenactionny.org with questions or for help. We're building a team of volunteers to make sure our communities receive the funding we need. There are many ways to help from home. Click here to join our team to make sure everyone is counted in this census!
Upcoming Events
Wednesday, August 24 at 6:30 p.m.
"Reversing Runaway Inequality"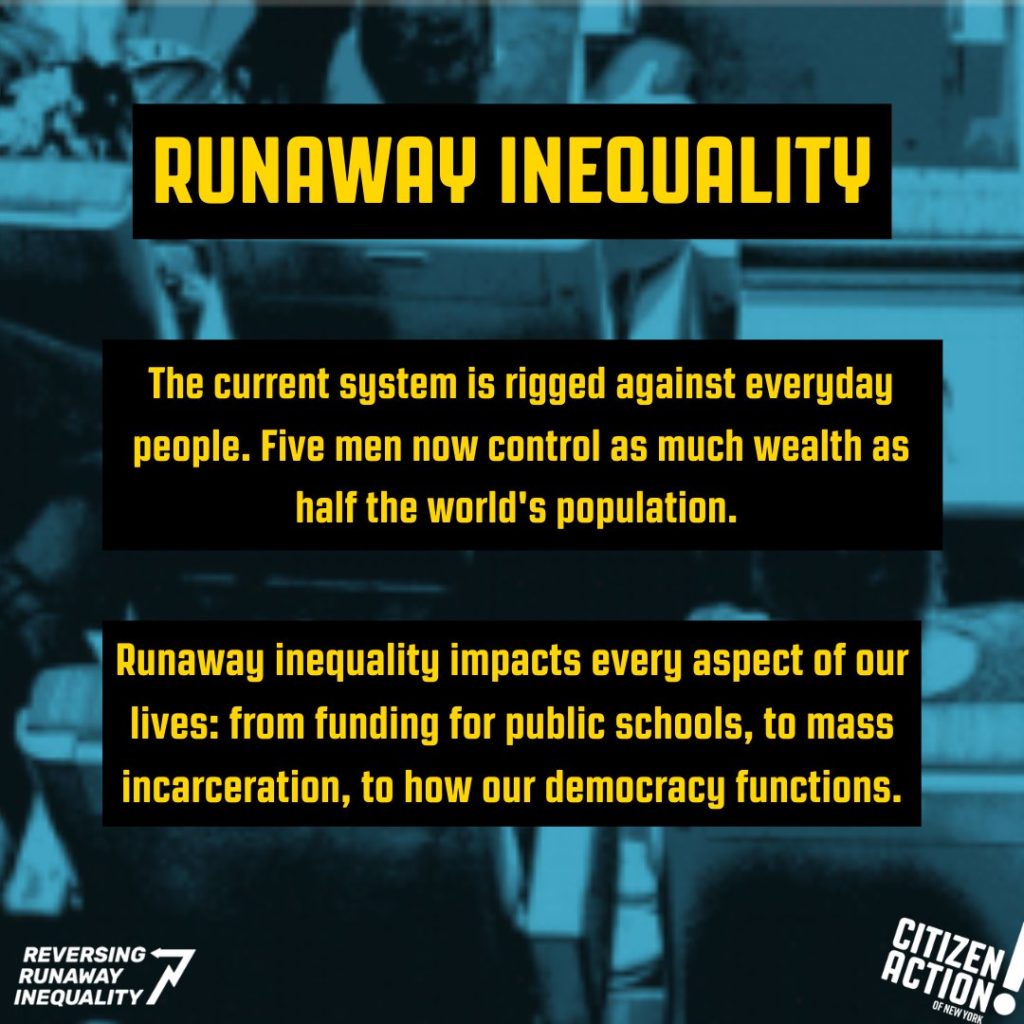 Join our Political Education Program Manager Sam Rini for a workshop on "Reversing Runaway Inequality." Runaway inequality impacts every aspect of our lives. In a capitalist society that is rigged in favor of the rich and powerful few, this two-part workshop focuses on how we can build power and win justice for communities. Registration is capped at 20 participants. Click here to register, and click here for more information on Facebook.
2020 Jim Perry Progressive Leadership Awards – Capital Region
Join us for the Capital District chapter's annual Jim Perry Progressive Leadership Awards! We're celebrating on Thursday, September 10 from 6 p.m. to 8 p.m. Serving as the Capital District Chapter's major annual fundraiser, the Perry Awards honor the legacy of Jim Perry, a gay rights leader and founding member of the chapter whose leadership and dedication to progressive politics and coalition building was exemplary. This year, we're honoring:
Laura Felts, Executive Director of United Tenants of Albany;
Lisa Good, Founder of Urban Grief;
Angela Warner, Director of Social Justice Ministries at St. Vincent de Paul Church; and
Bhawin Suchak and Darian Henry, Co-founders of YouthFX.
Tuesday, October 6 at 6 p.m.
"Our Everyday Heroes Awards"
Join us for the "Our Everyday Heroes Awards"! This event is our largest annual awards ceremony, but due to the challenges of Covid-19, we'll be celebrating virtually this year. Click here to register and purchase a ticket. There's still time for you to join our host committee! Click here to join the host committee for Our Everyday Heroes Awards.
Join the Movement
Citizen Action of New York is building power in communities across the state. Our members are the reason we're able to do effective grassroots organizing and achieve justice for our communities. Our members give what they can when they can, and each contribution is directly invested in local leadership development. Click here to support.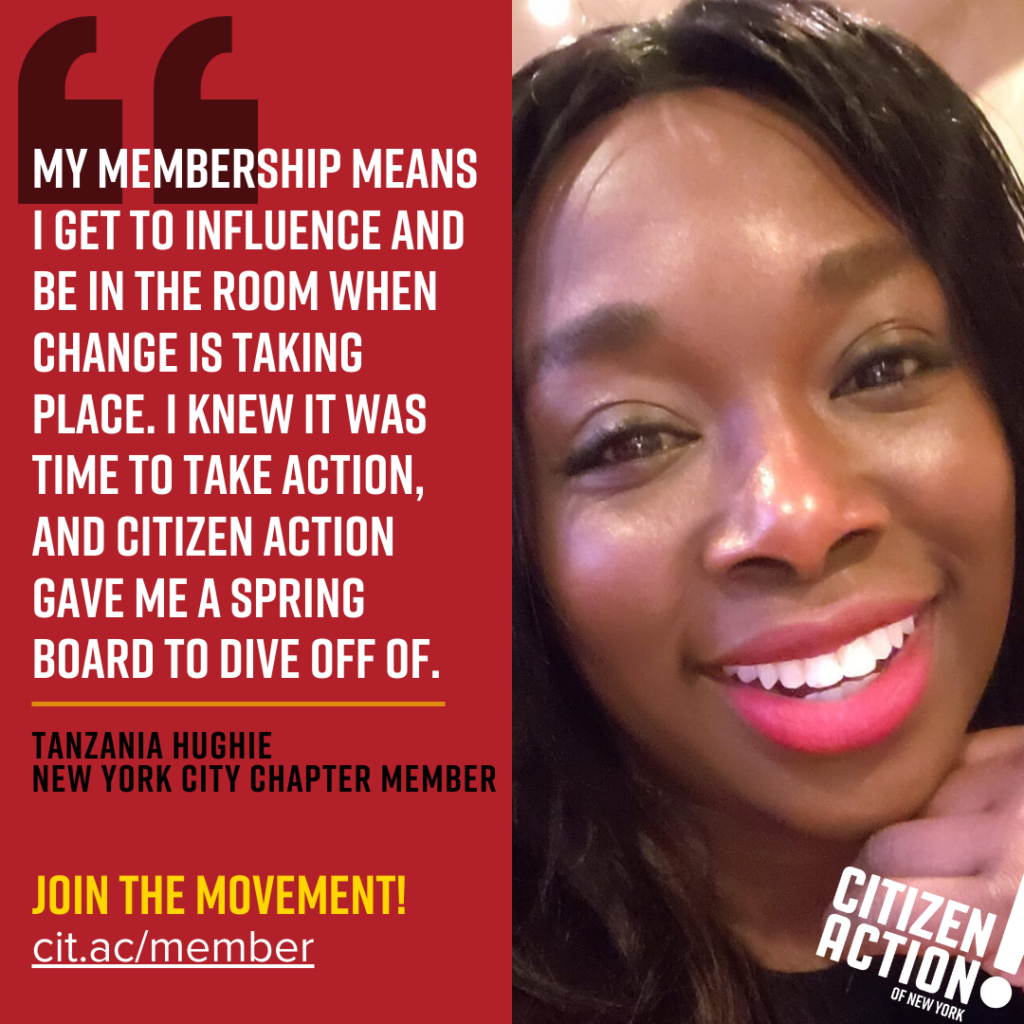 There are many ways to get involved right now. Click here to contact a Citizen Action chapter in your area and ask how you can get involved locally.
Stay Connected
Tweet us! For live updates, follow our statewide Twitter page. And if you're looking for cool articles, memes and a little conversation, like us on Facebook here.
Closing message:
"Success is liking yourself, liking what you do, and liking how you do it." – Maya Angelou