Dear Activist,
Voting is a critical part of building the long term power we need to win on our issues. Most of what we're asking for, whether it's fully funded schools, housing as a human right and health care for all, are not radical ideas—these are the bare minimum of what our families deserve. We need leaders who are willing to take a revolutionary stance on the progressive issues impacting average New Yorkers.  Join us by voting for Working Families Party candidates! Click here to pledge to #VoteWFP. Click here for Citizen Action's full list of endorsements.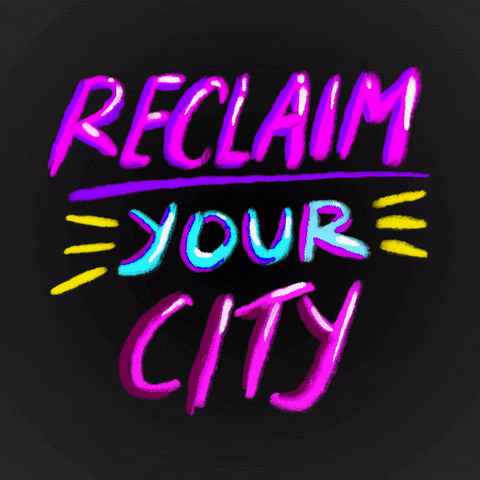 Early voting starts next week on Saturday, October 24 and ends on November 1! Citizen Action is gearing up for the big final push before Election Day and continues to organize around the issues impacting our communities during the pandemic. Help us get out the vote! Click here for a virtual phone or text bank opportunity. We want to make sure voters know they can vote on the Working Families Party line for president and it will still count towards the Democratic vote for Joe Biden and Kamala Harris. 
Leader Spotlight 
This week's leader spotlight goes to Geovaira Hernandez in Western New York. Geovaira started out by attending Citizen Action events and has been fully involved for about a year now. She is passionate about ending mass incarceration and reforming the justice system, which she described as a "modern day, legal slavery system disguised as 'rehabilitative.'" She also advocates for intersectional climate and environmental legislation "that puts people and planet first, and does not deem us disposable at the benefit of the 1 percent and white supremacy." Geovaira is also passionate about food justice, because food not only connects us, "but it is also being used to poison us for the benefit of these same systems," she said.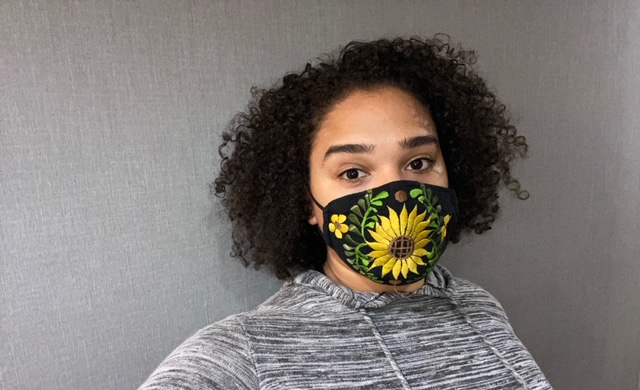 "What drives me is love, realizing the environmental racism and classism that pervades our existence, and my lived experiences growing up in the Bronx and now living in Buffalo. I'm super passionate about environmental/climate justice that's rooted in healing, and being in mutually beneficial relationships with each other and the earth."  – Geovaira Hernandez
Around the State
Decolonize the Broome County Budget
The fight to defund the police in Broome County continues. On Wednesday, October 14, activists rallied outside of the Broome County Office Building during a budget public hearing to reject plans to grow the county's police budget. We called instead for reinvesting that money to fund vital services during the pandemic. The rally was held in collaboration with DAROC Broome County, 100 Black Men of Broome County, PLOT: Progressive Leaders of Tomorrow, Truth Pharm and Justice and Unity for the Southern Tier (JUST).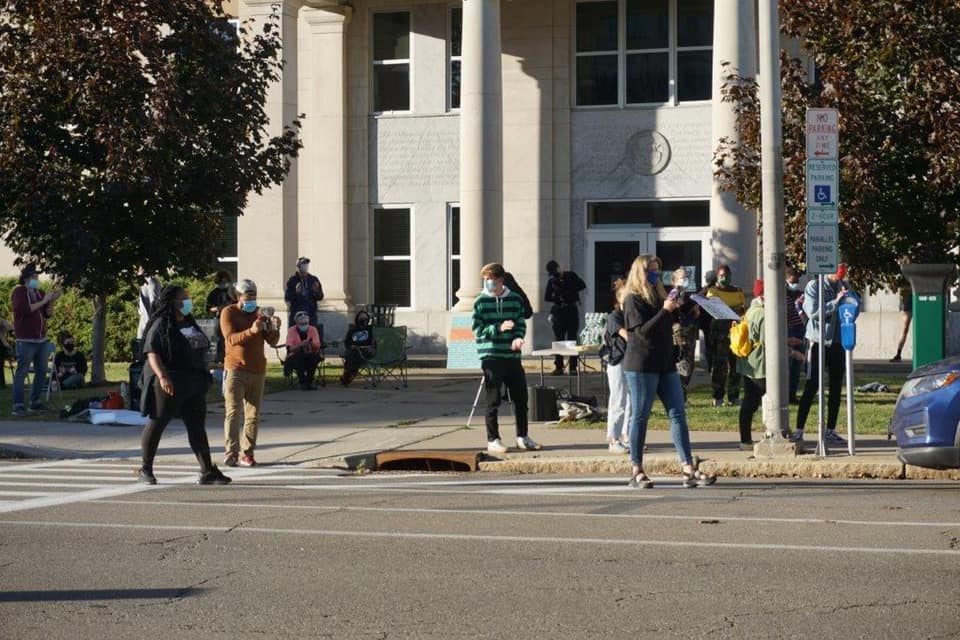 Photo by JUST
For the past six years, Broome County has increased its police budget by 12 officers, costing $1.2 million a year. On October 8, our Southern Tier chapter members released a video to express a variety of ways $1.2 million could be used to help the community. Click here to watch the video and view a list of demands.

NYC chapter announces slate of endorsements   

Citizen Action of New York is doubling down on our support for progressive champions who will be on the ballot in November. Citizen Action is continuing its support for State Senators Michael Gianaris in Senate District 12; Jessica Ramos in Senate District 13; Julia Salazar in Senate District 18; Zellnor Myrie in Senate District 20; Brian Kavanagh in Senate District 26, Brad Hoylman in Senate District 27; Liz Krueger in Senate District 28: Robert Jackson in Senate District 31; Gustavo Rivera, Senate District 33; Alessandra Biaggi in Senate District 34; and Jamaal Bailey in Senate District 36. Click here to read our full announcement. Citizen Action also endorsed Andrew Gounardes for re-election in State Senate District 22. Read our full release here. 
Paid Sick and Safe Days in New York 
New York's statewide paid sick and safe days program took effect on September 30, allowing workers to accrue time they can start using in January. Early this year, we won paid sick days in the state budget, which makes job-protected paid leave available to all employees statewide. New York City was one of the first cities to require employers to provide a minimum level of paid sick days each year. Click here to learn more about your rights to paid leave in New York.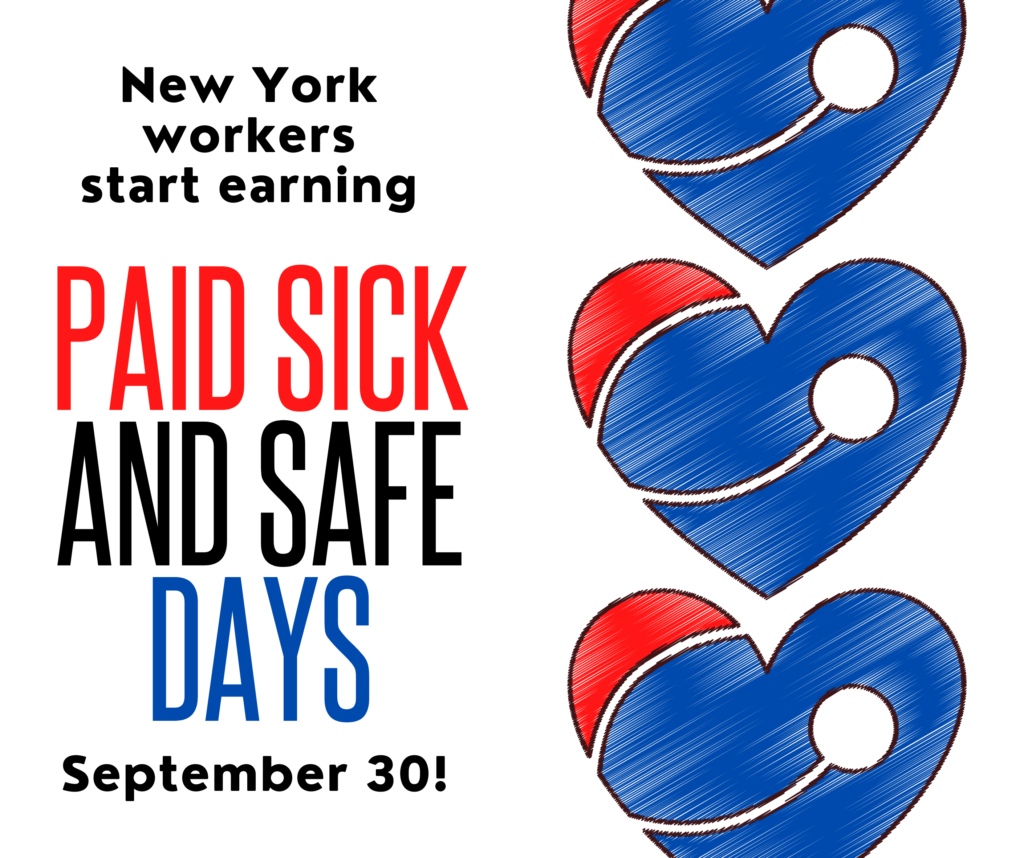 Clocking in During COVID
This week, Kate Leon, Citizen Action's worker justice project coordinator, teamed up with NENYCOSH to host a training about workers rights during Covid-19. If you've been impacted by a lack of access to emergency paid sick days during the pandemic, share your story with Kate here.
We're still fighting to protect workers during the pandemic and establish minimum workplace safety standards. You can join us by sending a letter to state legislators. Tell them to pass the NY HERO Act:https://bit.ly/PassNYHERO
Upcoming Events

Saturday, October 17- Tuesday, November 3
GOTV Hudson Valley – Join our Hudson Valley chapter for virtual phone banking. Click here to register. The Chapter recently announce a slate of progressive candidates who will be on the ballot. Click here to read our full announcement and learn more about the candidates!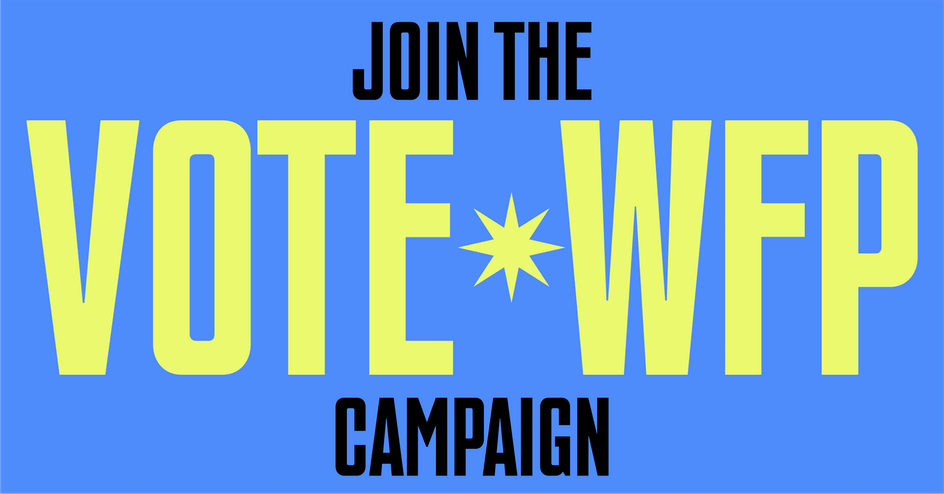 Monday, October 19 at 6:30 p.m.
Why We #VoteWFP – During this conversation, we will be reviewing the history of the Working Families Party and why we vote for the party's values of transformation and equity. We'll also learn why we need to gain 130,000 votes on the WFP line for the presidential race this November. Click here to register.
Tuesday, October 20 at 6 p.m.
"What's Cooking? with Citizen Action
– Join us for cooking and conversation with special guest Sharon Cromwell, deputy director of the New York Working Families Party. We're making "People Powered Ramen." Sharon will be sharing her own recipe with us as we cook and talk about the WFP and the upcoming election.
Click here to register.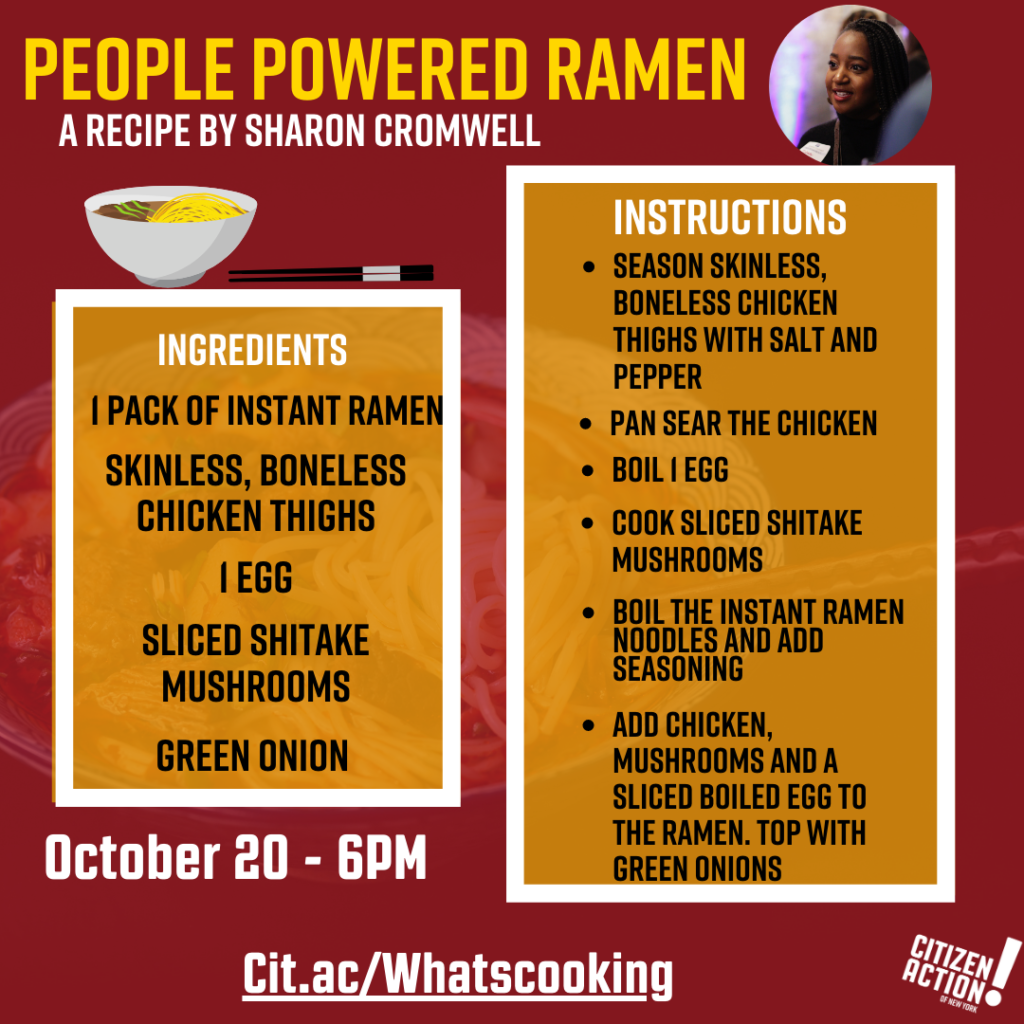 Thursday Oct 22 at 5 p.m.
Central NY GOTV Happy Hour – Join our Central New York chapter for a virtual happy hour and text bank to encourage voters to cast their vote for president on the Working Families Party line. Click here to register. See who else is going on Facebook.
Friday, October 23 at 4-7 p.m.
Stuff Goodie Bags, Support Samra for Senate – Volunteer with our Rochester chapter to stuff goodie bags and help get out the vote for Samra Brouk for Senate District 55, Citizen Action and Working Families Party candidate. Click here to register. See who is going on Facebook. For more information, contact Merecedes Phelan, the chapter's lead organizer, at mphelann@citizenactionny.org.
GOTV Text Bank – The Chapter is also hosting text banks on Thursdays & Sundays to help get out the vote for Samra Brouk. Citizen Action also endorsed  Jeremy Cooney for Senate District 56 in Rochester.
Join the Movement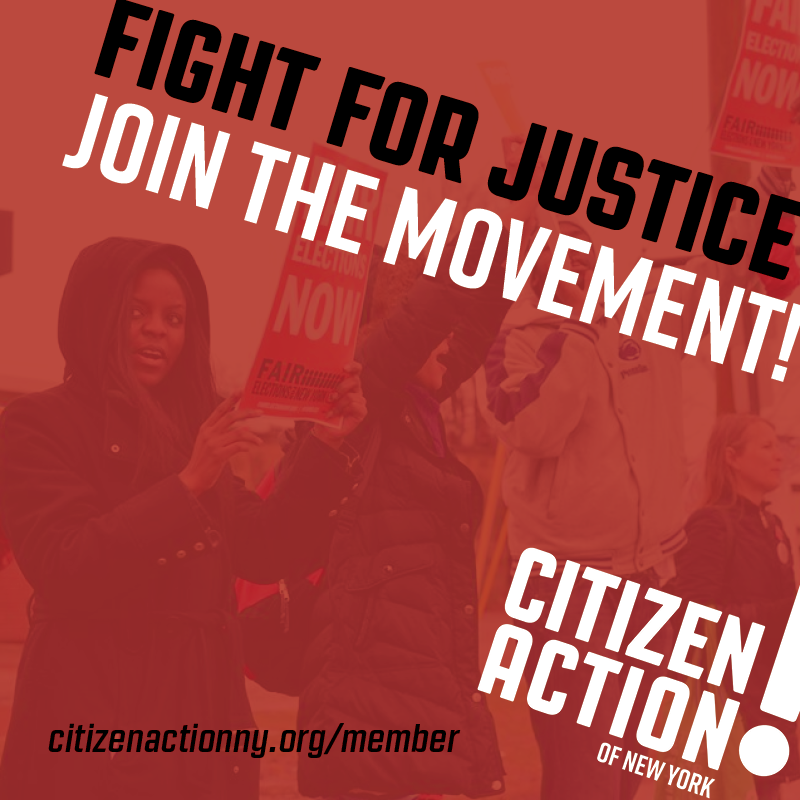 Citizen Action of New York is building power in communities across the state. Our members are the reason we're able to do effective grassroots organizing and achieve justice for our communities. Our members give what they can when they can, and each contribution is directly invested in local leadership development. Click here to support.
There are many ways to get involved right now. Click here to contact a Citizen Action chapter in your area and ask how you can get involved locally.
Stay Connected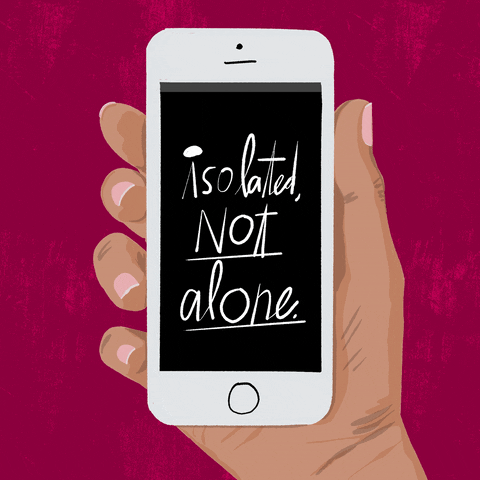 Tweet us! For live updates, follow our statewide Twitter page. And if you're looking for cool articles, memes and a little conversation, like us on Facebook here.
Closing message:
"When people try to suppress something, it's normally because that thing holds power. They're afraid of your power. There's power in who you are. There's power in your voice. So whether it's through music, protests, or your right to vote, use your power, use your voice and refuse to be suppressed." – Lizzo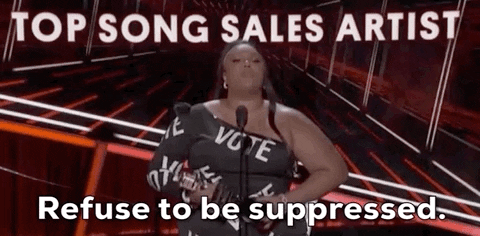 In solidarity, 
Tanique