Dear Activist,
There's so much to think about concerning the results of this election. We're just days away from November 3, and the one thing on most of our minds is what will the next few weeks look like leading up to inauguration day? It's Halloween time, but 2020 as a whole has been very frightening. Our communities are fighting so many battles right now, from Covid-19 to racism, runaway inequality and the eviction crisis. That's why people are so serious about protecting their votes and are turning out in record numbers to make their voices heard. We're in for the fight of our lives, and it's honestly heartening to see us all band together in this moment. Citizen Action leaders and volunteers sent out more than 110,000 text messages and made more than 30,000 calls to get out the vote! That's people power!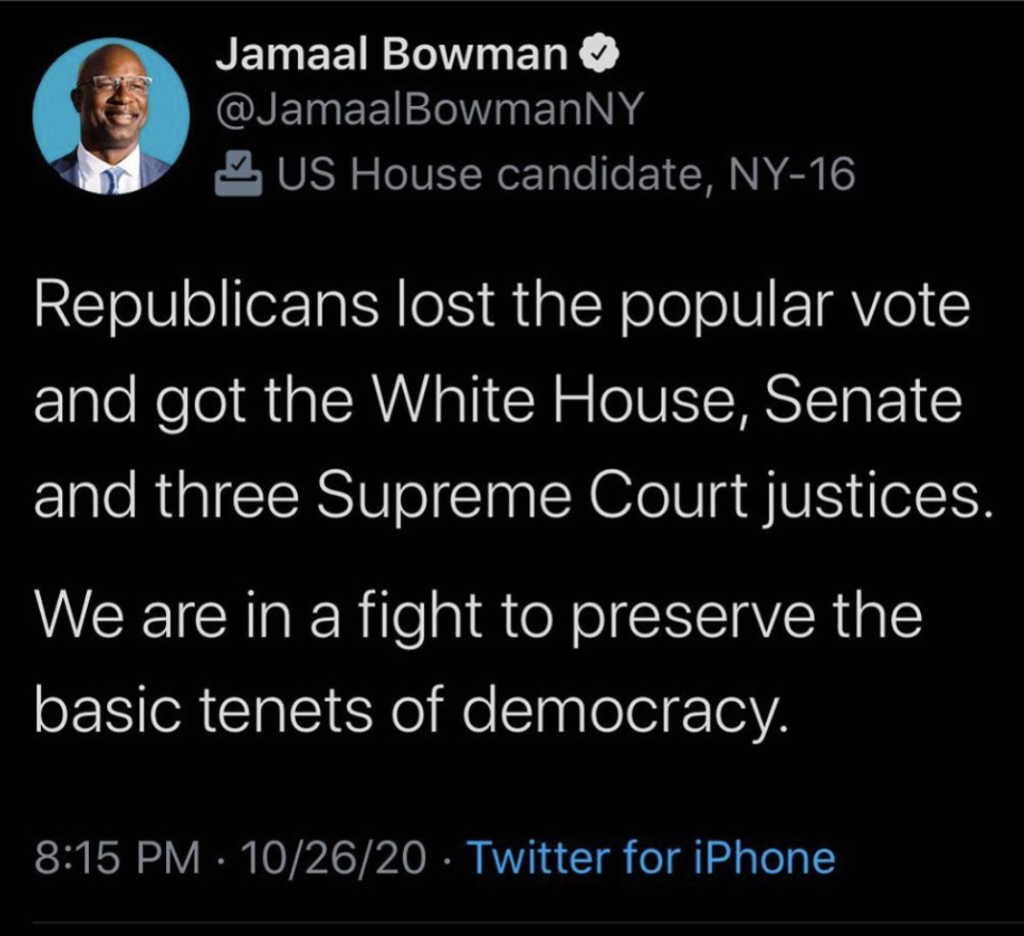 The brutal force of police has taken yet another life. Walter Wallace Jr. of Philadelphia was experiencing a mental health crisis when he was shot and killed by police in front of his mother. His death underscores the need to reform policing in America. Just like Daniel Prude, Walter should still be alive. We need to protect those with mental health issues by taking mental health seriously and investing in supportive services, and most importantly, STOP sending police as a first resort to handle people dealing with mental health crises. "In New York City alone, 16 people experiencing mental health crises – 14 of them people of color – have died at the hands of the police over the last five years." Click here to read an op-ed co-written by Citizen Action Board Member Christina Sparrock, which talks about why we must remove police officers from this equation and replace them with mental health professionals.

Leader Spotlight 
This week's Leader Spotlight goes to Shana Dahlin, Citizen Action board member and leader in Central New York. Shana has been with the chapter since 2017, "before we were even technically a chapter," she said. Shana is heavily involved with all areas of organizing, but has been more focused on work with the chapter's housing committee, social media, and her responsibilities as a board member. She said her Zodiac sign is a good indication of what drives her passion for activism. "I'm a Pisces with a rising Libra, so I'm driven to create justice, beauty and connection between people," she said. As a former teacher, Shana cares deeply about childcare and early childhood education and is currently organizing to end childhood lead poisoning in Utica and Oneida counties. Shana left us with a solid piece of advice: "Knowledge is power."

Shana Dahlin 
Halloween Treats and GOTV 
Our chapters have been leading efforts to get out the vote and make sure community members have the information they need to vote, would not miss the opportunity to share some Halloween treats in the process!
Activists in Central New York stuffed bags of candy with information about how to vote in this election, whether in person or by absentee ballot! Click here for a list of Citizen Action endorsed candidates. 
Evictions and the Elections

This week, I went live on Instagram with Rebecca Garrard, our statewide campaigns manager for housing justice, to discuss the eviction crisis and its connection to this election. New York's failure to cancel rent while millions were out of work means that low-income tenants are now on the hook for approximately $2 billion in back rent. Rebecca spoke about the three-bill housing package sponsored by Working Families Party candidates that would ensure that no one becomes homeless or gets displaced from their community due to Covid-19. The package also includes a bill to establish a housing access voucher program. Housing is a human right, and we must make it a reality in New York. We need a full eviction moratorium (S8667/A10827), to forgive rent and mortgages for the duration of the pandemic (S8802/A10826), and house the homeless (S7628A/A9657).




Why Vote WFP 
We launched a video campaign and are inviting those voting on the Working Families Party line to share their story. As a proud New Yorker, I'm voting on the New York WFP line because the WFP is fighting for a New York that works for all of us, and I see that every day. What values are you voting for in this election? Share your #VoteWFP story: https://cit.ac/WhyVoteWFP.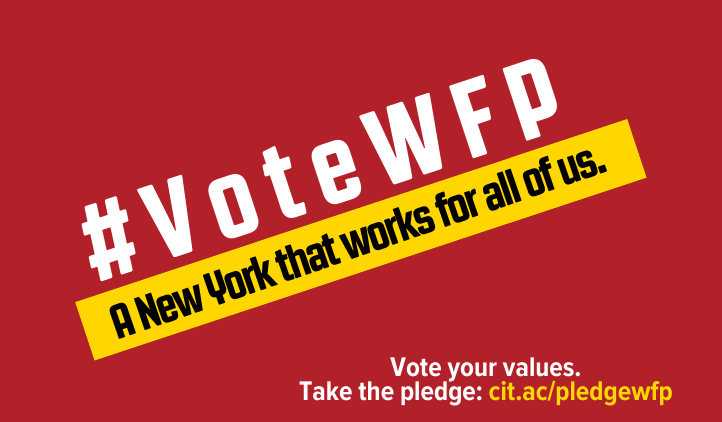 Child Care is Essential

The pandemic has devastated our already fragile child care system! Providers are facing under-enrollment and struggling financially. They have not received the level of guidance and support needed to feel safe in these uncertain times and still have continued to show up for the communities, families, and children they serve!   
This week, childcare advocates with the Empire State Campaign for Child Care, including the Alliance for Quality Education (AQE), participated in a statewide day of action to call on the state to release emergency reimbursement funds to providers. Providers have completed the detailed application for the financial support they so desperately need to keep their programs alive. Still, the claims process has been made so difficult that they have yet to receive the required funding, even after meeting the ever-changing requirements. Activists were encouraged to call Governor Cuomo's office at 518-474-8390 to demand his administration stop changing the requirements and get awarded funds into the hands of providers immediately!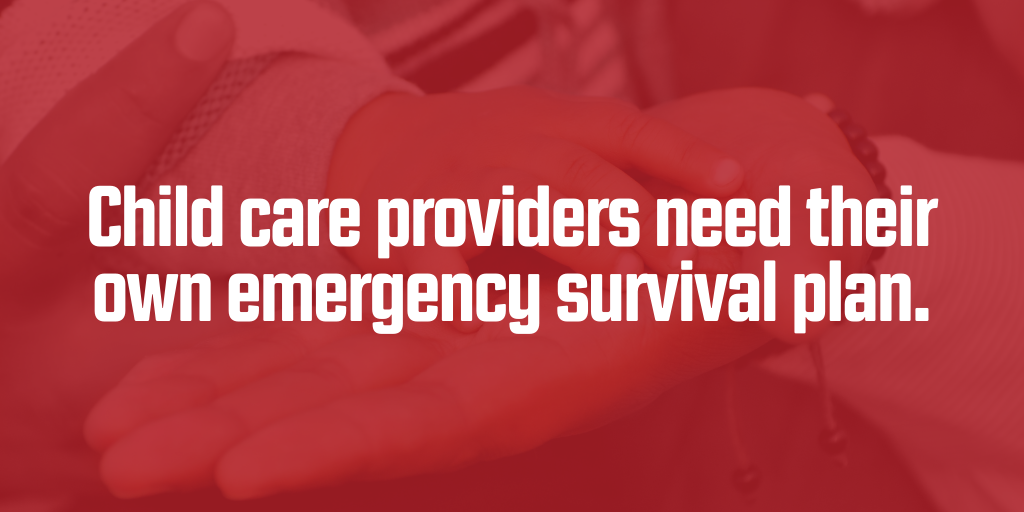 Uplifting the voices of New York Workers 
Eight months into the pandemic and there are still no state laws to hold employers accountable for worker safety. In the fight for workers' rights and protections during the pandemic, testimonies from workers themselves have the strongest impact. Does your workplace feel safe? Do you have access to paid time off to handle Covid-19 related leave needs? Tell us your story at cit.ac/workerstories. The stories collected in this project will be amplified in the fight for paid leave for all and to push for laws to make workplaces safer.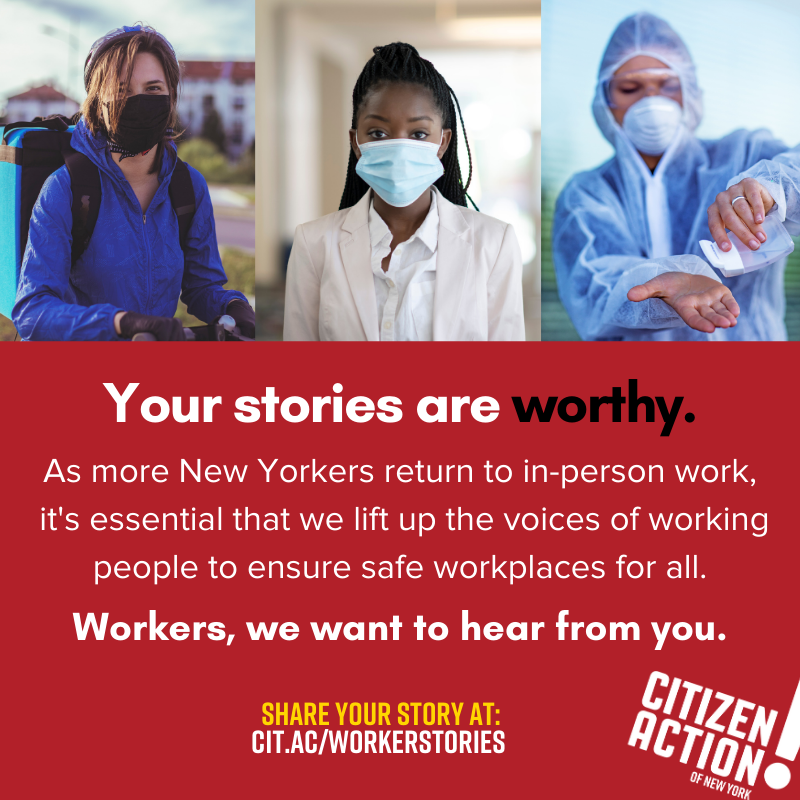 Post Election Organizing 
This week, Citizen Action Movement Politics Director Jodi Risper facilitated a planning meeting with our coalition partners across the state to discuss how we would respond to Trump prematurely declaring victory or interrupting the election process. There are so many things on our radar, from Covid relief to combating harmful racists narratives. We know this is an unprecedented election and it will take longer than normal to get results. Tens of millions of Americans will cast their ballots by mail this year, and it may take days or weeks to get an accurate count from key states. Our chapters are organizing to send a clear message after Election Day: Every vote counts, and we must ensure that every vote is counted. During the workshop, we went through different scenarios for potential outcomes and what a coordinated response to those outcomes can look like.
Upcoming Events 
Monday, November 1 at 11 a.m. 
Statewide Eviction Resistance Actions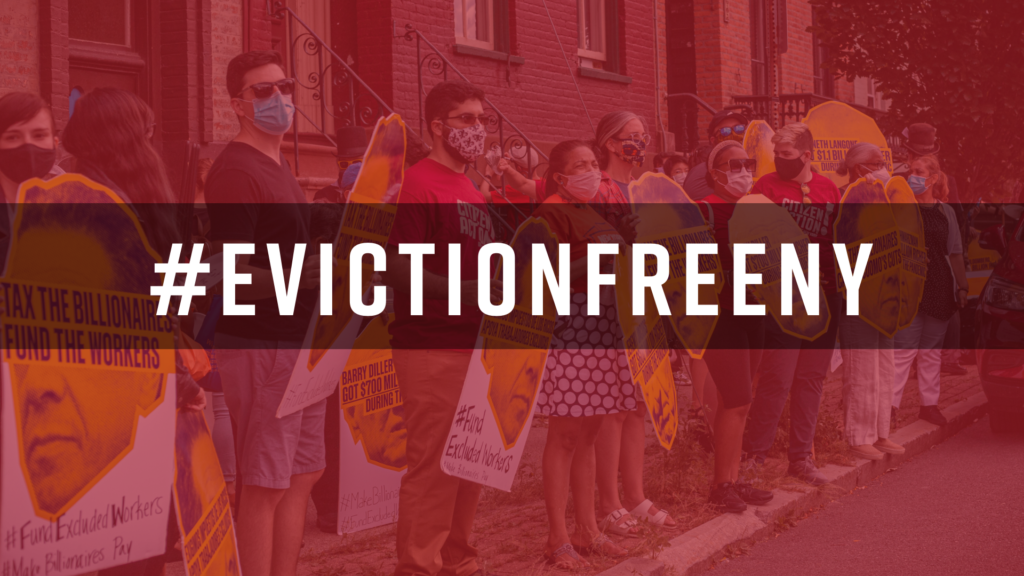 Join us and our statewide coalition partners and fellow activists for Eviction Resistance Rallies outside of Marshals Offices on Monday, November 2! The actions will be targeting the very agencies that are executing evictions in the middle of a pandemic. 
Locations: 
Capital Region
Troy Marshals Office
Troy City Hall
433 River St.
Troy, NY 12180

New York City
 NYC Marshals HQ
 180 Maiden Lane
 New York, NY 10038
Tuesday, November 3 at 9 p.m. 
"Election Night Coverage" – Join Selena Hall and our Political Director Stanley Fritz, co-hosts of Be Heard Talk, for a special election night coverage episode!
Capital Region

Wednesday, November 4 at 3 p.m. 
"Count Every Vote Albany, NY" – Be ready to mobilize in direct actions with Capital Region leaders if Trump tries to steal the election. You can add your name here to join communities of activists across New York who will participate in protests to demand an accurate count!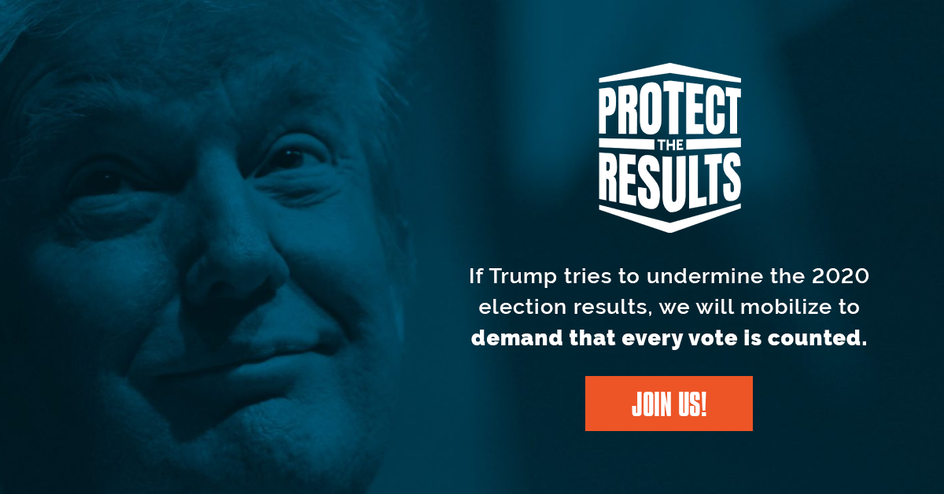 Thursday, November 5 at 6 p.m. 
"Defending Democracy" –  We cannot trust that Trump will transition out of power peacefully if he loses this election. With an unprecedented amount of mail-in ballots, we must not allow Biden to concede until all votes are counted, no matter how long it takes. This workshop will build and share strategy around how we plan to move through any outcome of the election. Click here for info on how to join.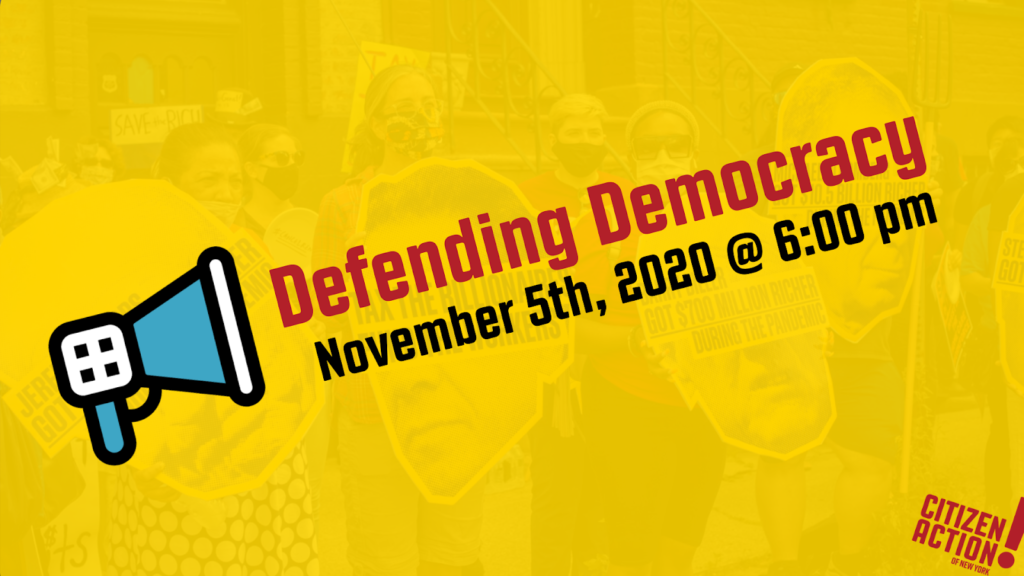 Join the Movement



Citizen Action of New York is building power in communities across the state. Our members are the reason we're able to do effective grassroots organizing and achieve justice for our communities. Our members give what they can when they can, and each contribution is directly invested in local leadership development. Click here to support.
There are many ways to get involved right now. Click here to contact a Citizen Action chapter in your area and ask how you can get involved locally.
Stay Connected

Tweet us! For live updates, follow our statewide Twitter page. And if you're looking for cool articles, memes and a little conversation, like us on Facebook here.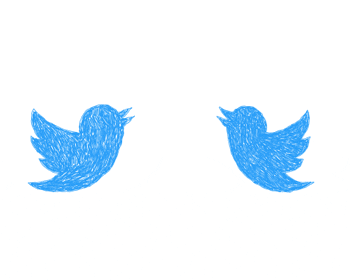 Closing Message:
"History, despite its wrenching pain, cannot be unlived, but if faced with courage, need not be lived again." Maya Angelou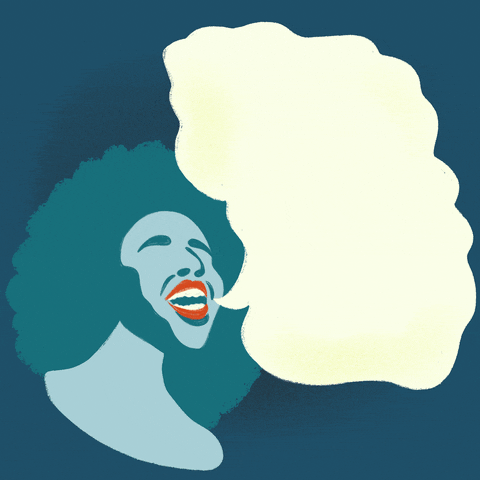 In solidarity,
Tanique