Dear Activist,
The holiday session will be different this year for many reasons. Many of us are choosing to skip the large family gatherings and outdoor events—a necessary sacrifice to slow the spread of Covid-19 as we approach winter. We must find other ways to spend meaningful time together—a task we've been challenged with since the pandemic started. At Citizen Action, we're doubling down on our plans for the 2021 legislative session and campaigns to win a just recovery for all of us.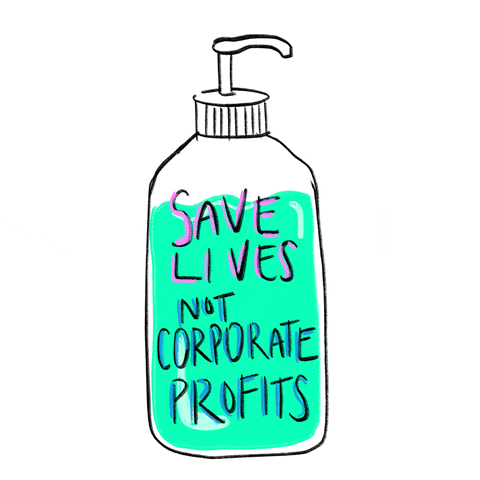 During the pandemic, we saw the rich get richer while working people struggle to afford basic necessities. Many New Yorkers are still waiting on relief nine months into this crisis. Some state leaders (Governor Cuomo) will say there's no money for schools, health care and housing, and instead of raising taxes on the wealthiest New Yorkers, would rather balance the budget on the backs of Black and Brown people. We've seen this happen even when there is no state of emergency. We know that the richest in our state must pay what they owe after decades of extracting wealth from our communities. We must tax the rich to fund our communities.
Around the State
People's Action Town Hall
This week, our national affiliate organization, People's Action, held a town hall to build on our election momentum and lay out our agenda for a People's Bailout under the new administration. The townhall, "People's Bailout: From Relief to Power," was emceed by our co-executive director Rosemary Rivera and featured speakers like People's Action staff, volunteers and organizers from across the country. The town hall focused on the deep canvassing that helped defeat Trump at the polls and the work before us to win justice for our communities. Leaders also spoke about the importance of organizing around relief. Click here to watch the replay.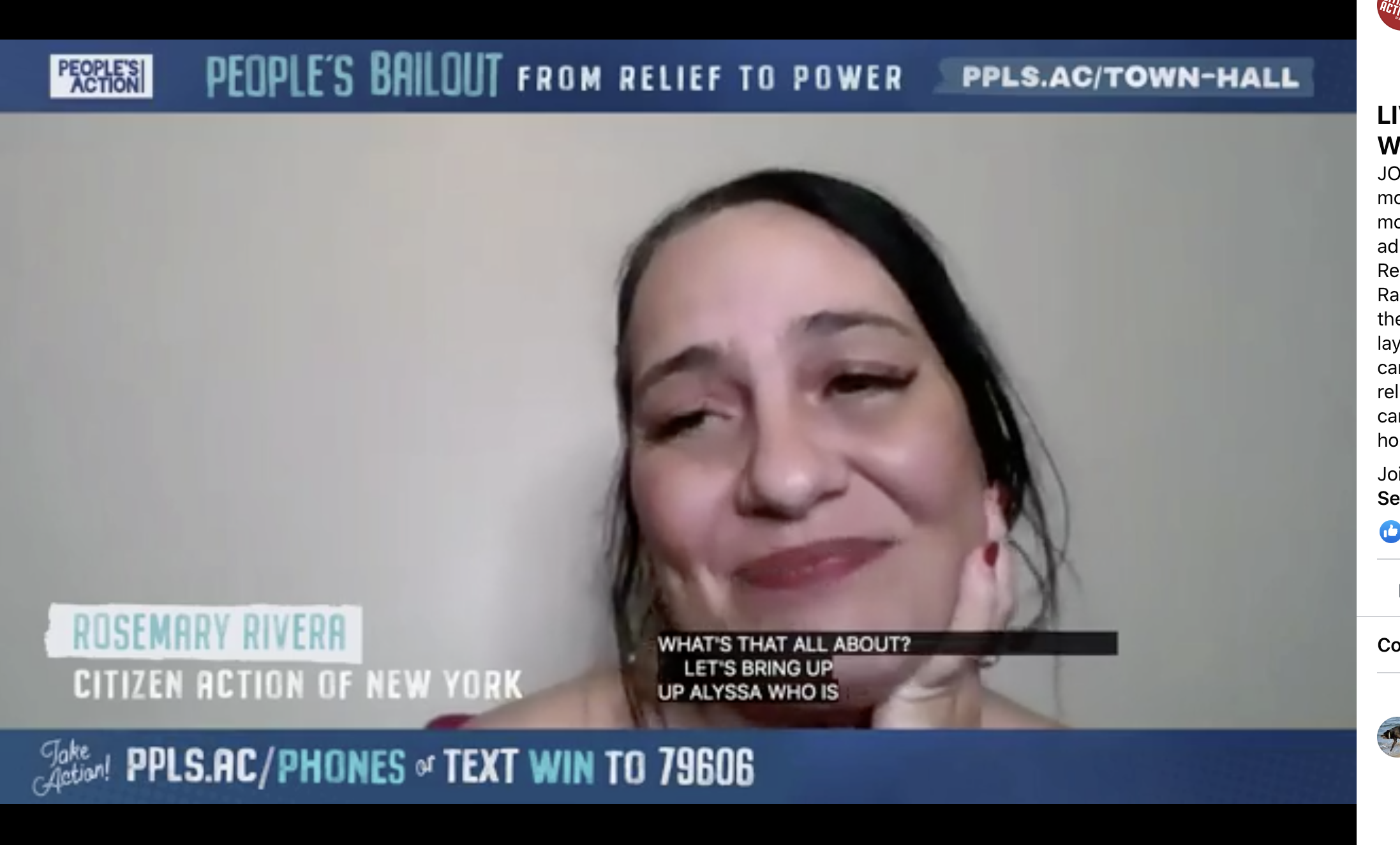 Monthly Political Ed Committee Meeting
Citizen Action of New York's political ed call was held on Thursday, November 19, with Sam Rini, our political education program manager. As with most calls and Zoom meetings, we did an energy check-in, and folks spoke about new developments in their lives and how they're feeling after the election. Sam spoke about Citizen Action's priority campaigns, plans heading into the state legislative session, her new role within the organization and ways to connect on the issues. If you're interested in joining the monthly political ed calls, respond to this email and we'll get you on the list. All are welcome. Also, be sure to follow us on Facebook and Twitter for announcements about upcoming events.

Demanding Police Accountability in Buffalo
Our Western New York chapter is doubling down on civil rights with a list of demands concerning police accountability in the region. Christian Parra, the chapter's community organizer and member of Free the People WNY, was appointed to serve on Buffalo Mayor Bryon Brown's commission to examine police, along with Citizen Action member Leslie Bishop. Christian said the commission has been hosting community forums to gather input. He is working on a presentation that outlines a set of local issues, including procedures regarding the release of body camera footage, reallocating a portion of the police budget to community programs, and removing cops as first responders to mental health calls, among other concerns. Christian recently interviewed Jesús, a community member, about the harassment he experienced when police showed up to his home to take him into custody. Jesús recorded the encounter. Click here to watch the video on YouTube. For information on this or ways to get involved with the Western New York Citizen Action chapter, contact Christian Parra. To read more about the commission, click here.