Dear Activist,
What an eventful week! I hope this email finds you, your loved ones and community well. We're still collecting ourselves after the insurrection at the Capitol, the impeachment vote, and all of Governor Cuomo's State of the State addresses. Typically, Cuomo would outline his priorities in one long speech, but due to Covid, the address was virtual this year and divided into five parts. Check out our response to Cuomo's budget address and our stream of live Tweets on our Twitter page. 

"Even as millions of people suffer through this global health crisis and recession, the richest few in New York have seen their fortunes skyrocket by more than $70 billion during the pandemic. If there was ever a time to tax millionaires and billionaires, it is now." – Rosemary Rivera, our co-executive director – Read our full response here: bit.ly/2021SOTS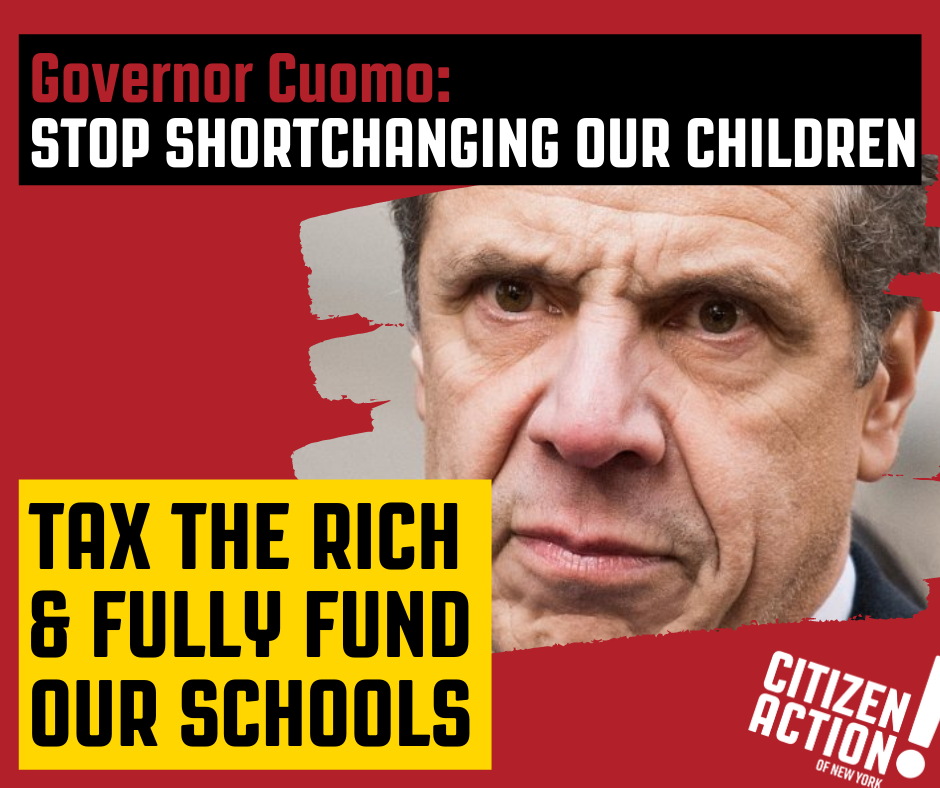 There's so much to look forward to with Inauguration Day on January 20, and actions and advocacy days we're planning to win justice for our communities at the local, state and federal levels. We still need a commitment from the Governor to tax the rich. He claims that taxing the rich will not bring in enough, but the Invest in Our New York Act would raise at least $50 billion in new revenue that we desperately need. If there's one lesson we learned in 2020, it's that our health is our wealth. Bringing New York to a healthier place means supporting the emotional, mental, physical, and spiritual wellbeing of all residents. To do that, we must address the deep racial and economic inequality in our state. During the Governor's state addresses, I noticed how his narrative centered reopening businesses to boost the economy. He acknowledges the suffering many are experiencing, but will his approach be rooted in restorative justice? Acknowledgment is not enough, we need action. We cannot have fair economic growth without fair investment. Frontline communities, everyday New Yorkers who are the fabric of our state and nation, must come first. We have the means to take care of everyone. #TaxTheRich, Invest in our New York. 
Honoring the legacy of prominent civil rights Rev. Dr. Martin Luther King Jr.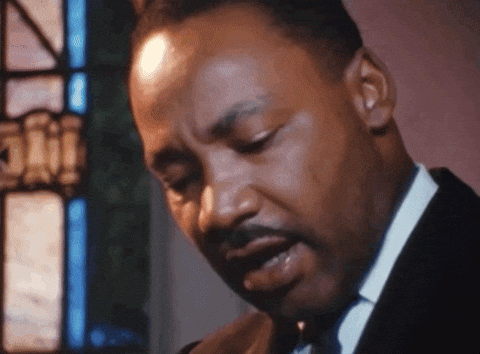 January 15, 1929 – April 4, 1968
Around the State 
This week, we joined the Alliance for Quality Education for the launch of their "Protect Students, Not Billionaires" campaign launch. New York's schools have been struggling for decades, and the Covid-19 pandemic only made the crisis worse. With no additional funding in 2020, many school districts were forced to make cuts and lay off hundreds of educators. Many students were sent home to try to learn remotely using outdated technology that left them unable to learn.
We must tax the rich to fund our communities. Passing the "Invest in Our New York Act" would generate at least $50 billion in new revenue to help rebuild our economy and invest in our children's futures. Add your voice to demand that Governor Cuomo and NYS leaders prioritize access to quality education for ALL New York children! Send a letter to your elected officials, tweet at NYS legislators and Governor Cuomo, or share your education story by recording a video.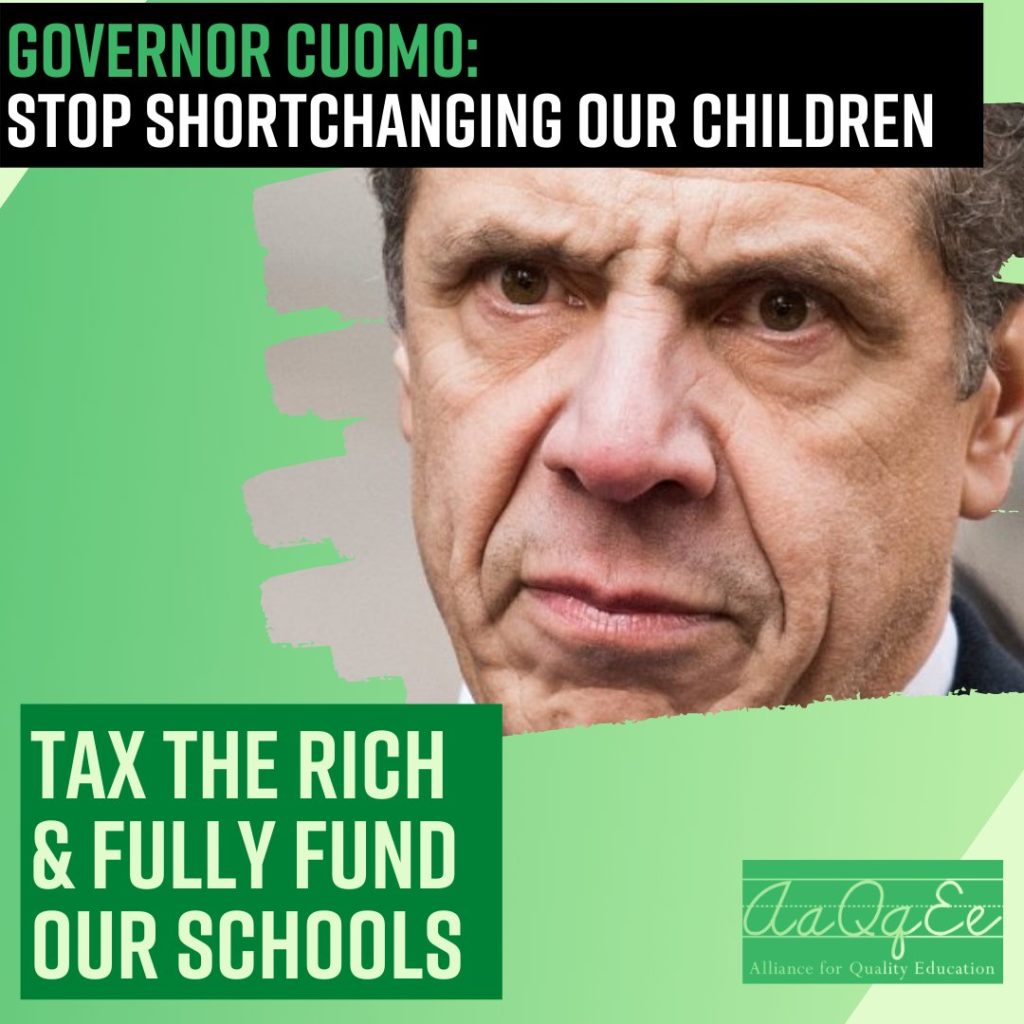 Transforming the Worldview Workshop 
Sam Rini, Citizen Action political education organizer, facilitated the worldview workshop this week. The workshop delves into the power of narrative—how it shapes public opinion and impacts our movement for justice. "What were some things you heard that shaped your understanding of the world," Sam asked the group. We reflected on ways the dominant worldview—free market idealism, bootstrap mentality, concepts of inferiority, etc—have shown up in dialogue about the insurrection at the Capitol, the election results and raising taxes on the rich.  
We Won an Eviction Moratorium 
The Emergency Eviction and Foreclosure Prevention Act delays all eviction and foreclosure proceedings at least until May 1. Tenants can fill out the declaration form here: http://bit.ly/declarehardship. "Once you send it in, you are protected until May 1. This is a good win for tenants, but we need to keep fighting to cancel rent and truly build an eviction free New York." – Housing Justice for All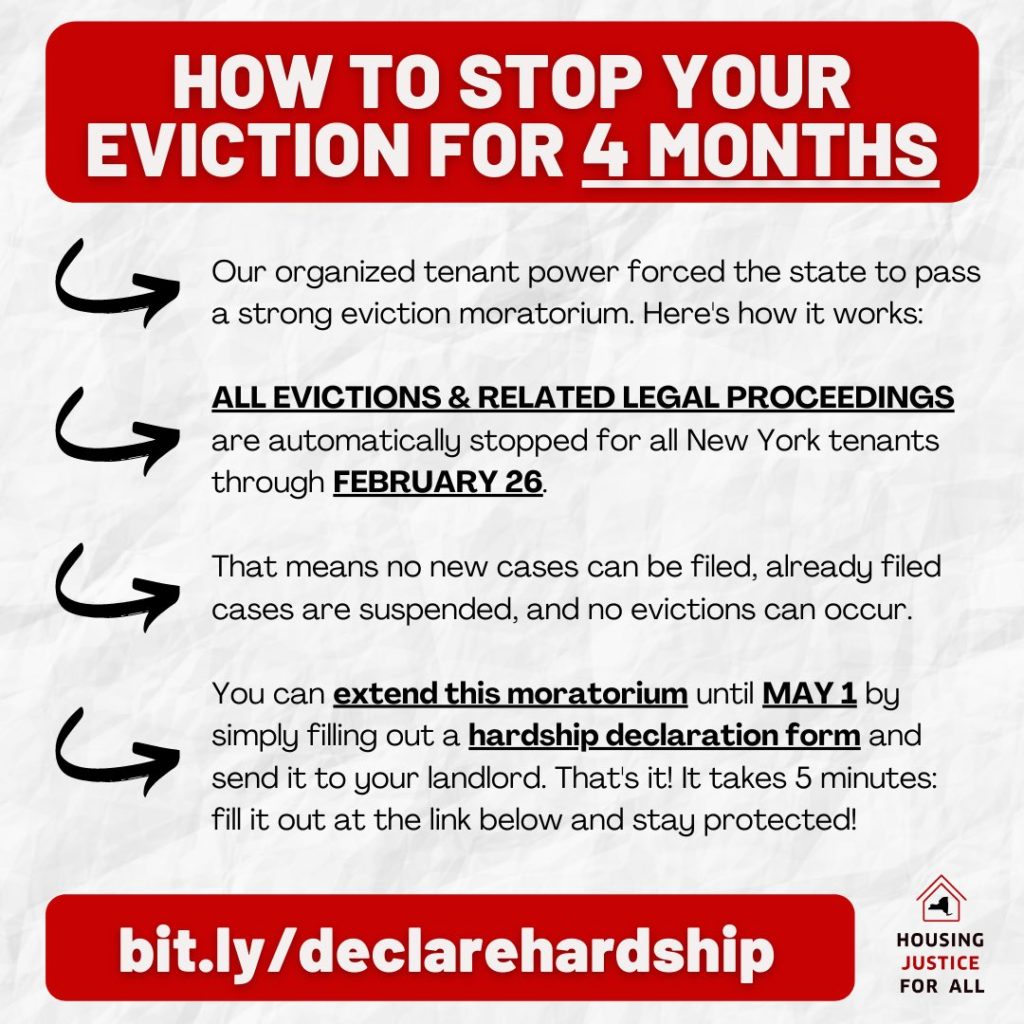 Upcoming Events 
Saturday, January 16 at 1:30 – 4:30 p.m. 
Dream it then Do It: A Virtual Observance of Dr. Martin Luther King Jr.'s Birthday Weekend 
Building Bridges of Brookhaven's 5th annual – first virtual – MLK event. Rebecca Garrard, housing justice campaigns manager at Citizen Action will be presenting. Register here.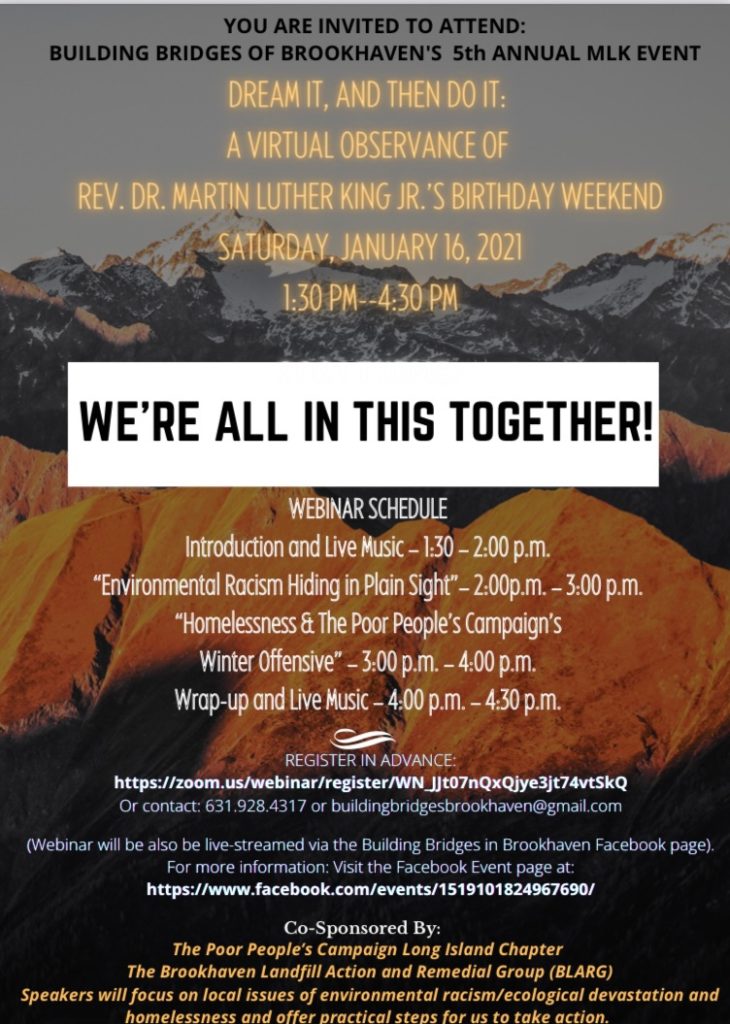 Monday, January 18, 2021 
"Day of Service in honor of Dr. Martin Luther King Jr."
Join the Western New York Citizen Action Men of Color Committee for a day of service in honor of the Rev. Dr. Martin Luther King Jr.  
12-3 p.m. – Warm Hands & Warm Hearts 
1439 Main St. Buffalo, NY 14209 
5-6:30 p.m. WNY Poor People's Campaign presents "Our Friend Martin" movie and trivia night. Winner will receive a $25 gift card to a Black-owned business. (Zoom link)
7-8 p.m.  A conversation about "The Radical King" book (Zoom link)


Political Education Workshops 
Saturday, January 23 at 12-3 p.m. 
Reversing Runaway Inequality pt. 1 Click here to register
Sunday, January 24 at 12-3 p.m. 
Reversing Runaway Inequality pt. 2 Click here to register
Tuesday, January 26 at 6-7 p.m. 
Breaking the Cycle pt. 1 Click here to register
Stay Connected
Tweet us! For live updates, follow our statewide Twitter page. And if you're looking for cool articles, memes and a little conversation, like us on Facebook here.
Closing message

"Abolition is not just abolition of cages and cops, but also the abolition of a society that thinks it needs cages and cops to solve harm." – Derecka Purnell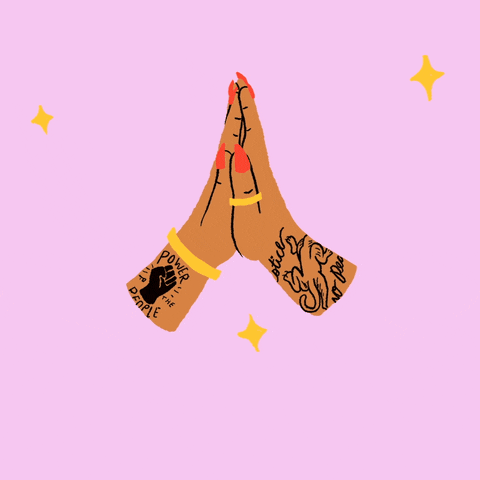 In solidarity,
Tanique