Dear Activist,
This week, Citizen Action joined the growing choir of progressive voices and concerned everyday New Yorkers who are demanding accountability from Governor Cuomo. His inconsistencies in leadership have reached a breaking point. New Yorkers deserve to know the truth behind the allegations of sexual harassment and misconduct by the Governor and the attempted cover-up of nursing home deaths. These incidents may come as a shock to some — that this culture of abuse could be so pervasive, even in the executive chamber, or that these acts of misconduct could be carried out by the state's chief executive. But those closest to Gov. Cuomo know that abusive and bullying behavior is the norm. Albany has been plagued by scandals, and this recent example is all the more reason to put more power back in the hands of everyday people.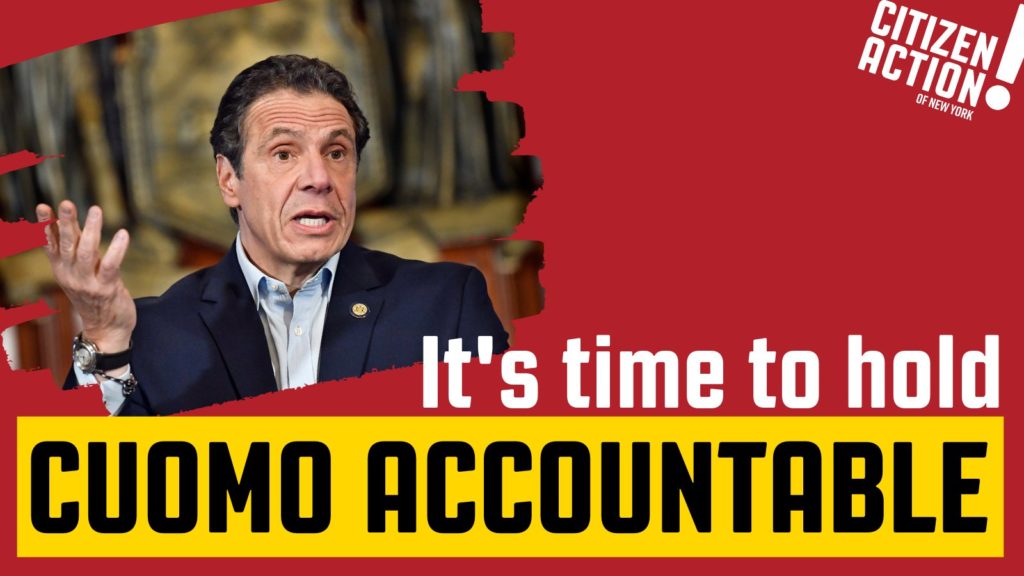 We're calling for two full, independent investigations: one into the Cuomo administration's attempted cover-up of nursing home deaths and the allegations of sexual harassment. Click here to read more and join our call. We're also calling on the Governor to resign. Click here to read our tweet thread.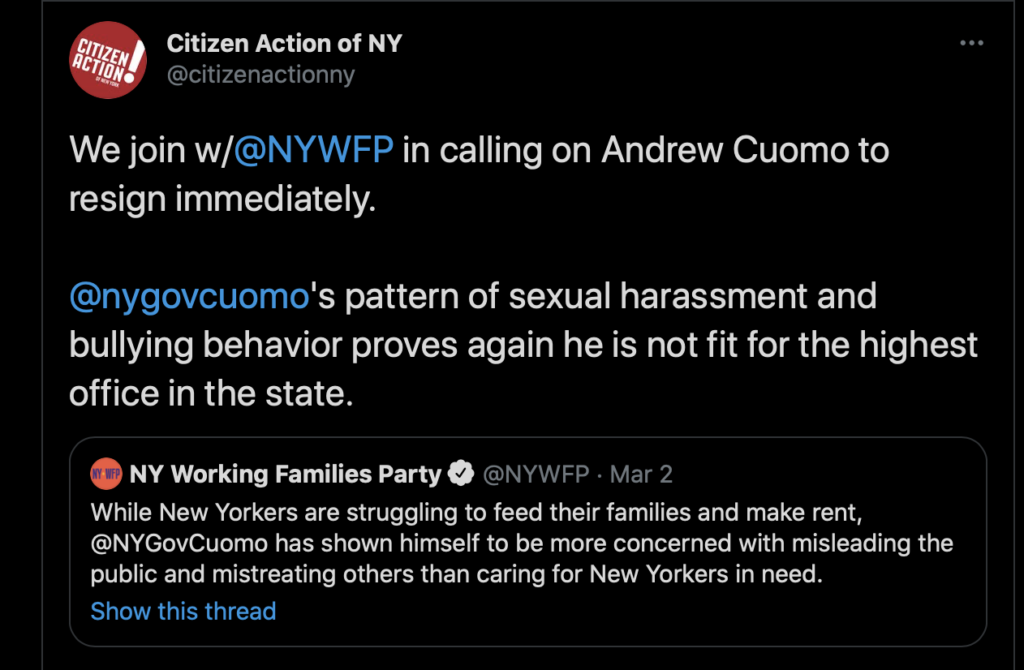 Leader Spotlight
This month's leader spotlight goes to Miles Mikofsky in the Capital Region! Miles has been a member of the chapter's Housing and Climate Justice Committee since it started in October 2020. He is a climate action activist and believes that climate change is the most important social issue today, "simply by virtue of its scale." He said that the people who are most vulnerable to extreme weather and rising sea levels aren't yet born and will not even live in the United States. Miles is also "infuriated" by mass incarceration and the war on drugs. When it comes to his role on the committee, Miles said:
"Like most of the committee's core members, I'll paint a banner, show up for a protest, phonebank, make lobby visits, attend informational sessions, and help to bring new members on board. And I'm so happy to do it with my fellow committee members; we're a really tight bunch."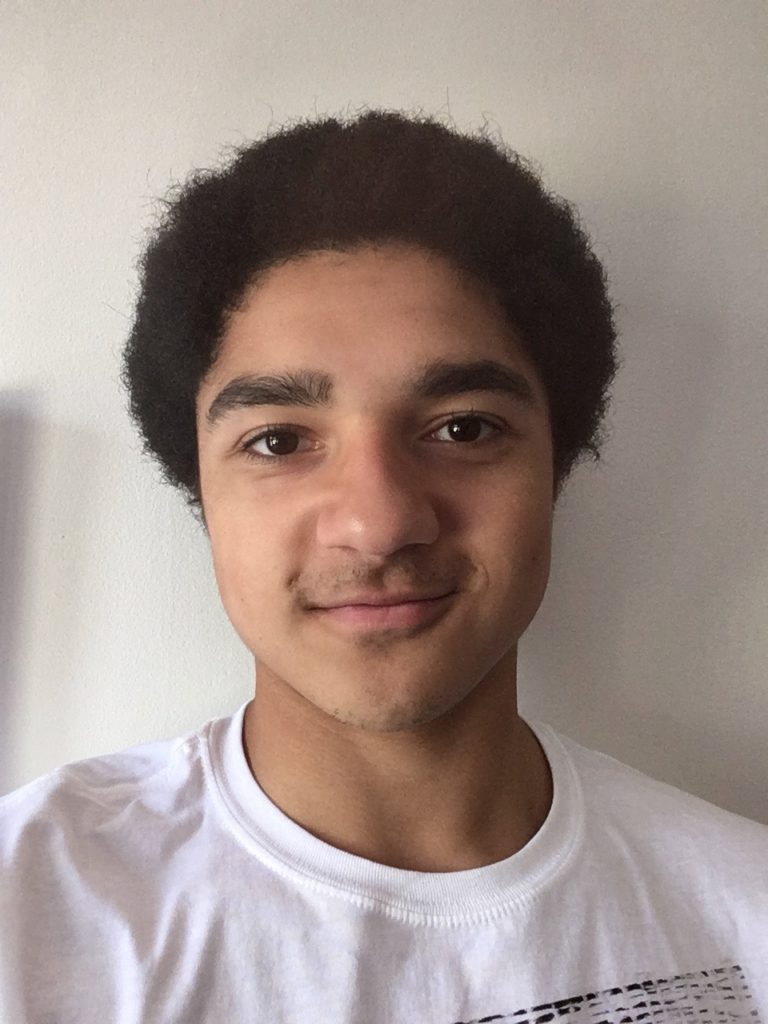 Miles' favorite quote is by John Dingell, the longest-serving member of Congress in the U.S.history: "I'll let you write the substance … you let me write the procedure, and I'll screw you every time." So, a lesson from a great politician: control the rules, he said.

Around the State
Citizen Action's Statewide Lobby Day
Next week is the BIG day! Our statewide lobby day! The Invest in Our New York grassroots movement is growing stronger, and with the one-house budgets due soon, we need the legislature to ensure our #TaxtheRich bills are on table during budget negotiations. Join us on Thursday, March 11 starting at 12 noon. The Lobby Day will be a virtual event. If you've never had a chance to speak with your state legislator on the issues important to you, this is the perfect opportunity to do so. Click here to register.
Pass the MRTA (Marijuana Regulation and Taxation Act)
On Wednesday, March 3, we joined Start SMART New York for a Marijuana Justice Day of Action in New York City. The Governor's plan to legalize recreational marijuana in New York falls far short of the racial justice provisions needed to help heal decades of harm against Black and brown New Yorkers.
That's why we're demanding that his plan be forgotten altogether and that state leaders support the MRTA. Unlike the Governor's plan, the MRTA would expunge all marijuana arrest records and provide more funding from marijuana sales taxes to support the communities that were harmed by the war on drugs. It would also prioritize diversity in the industry by supporting minority and women-owned cannabis businesses, and fund education and addiction treatment services.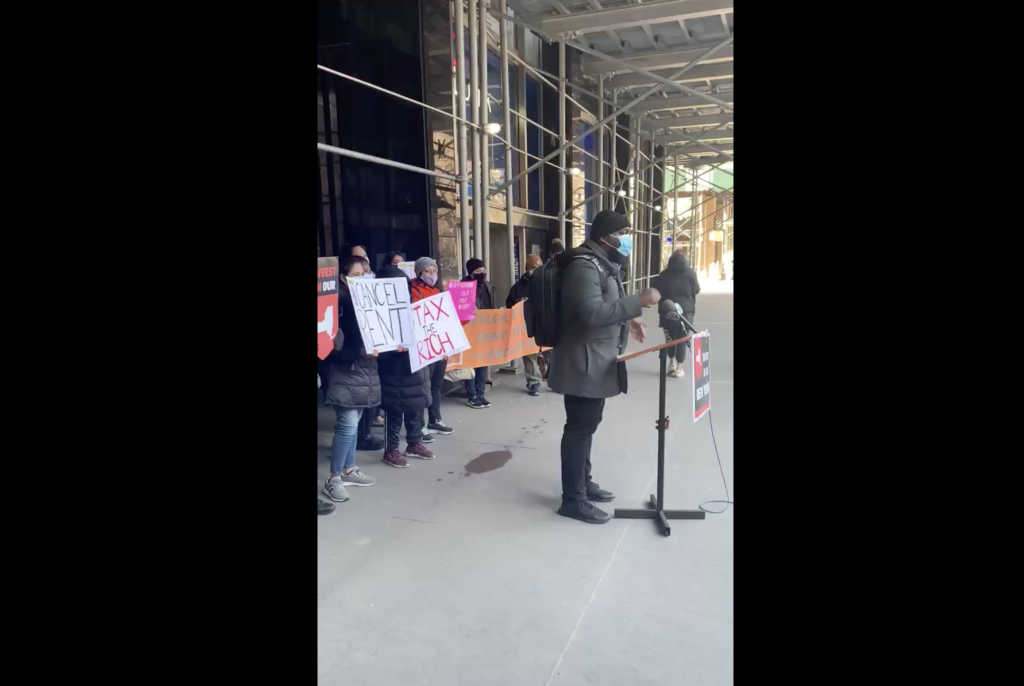 Photo of Stanley Fritz, our political director, speaking at the MRTA rally

Manhattan DA Endorsement Announced
We joined the Working Families Party, New York City Public Advocate Jumanne Williams and Assemblymember Yuh-Line Niou to announce our endorsement of Tahanie Aboushi in the competitive race for Manhattan District Attorney!
DAs yield enormous power within the criminal legal system. New Yorkers deserve progressive DAs who are committed to a restorative approach to harm reduction, not mass criminalization and incarceration. As someone who has been directly impacted by the carceral system, Tahanie is running to champion transformational change. Click here to read our full announcement.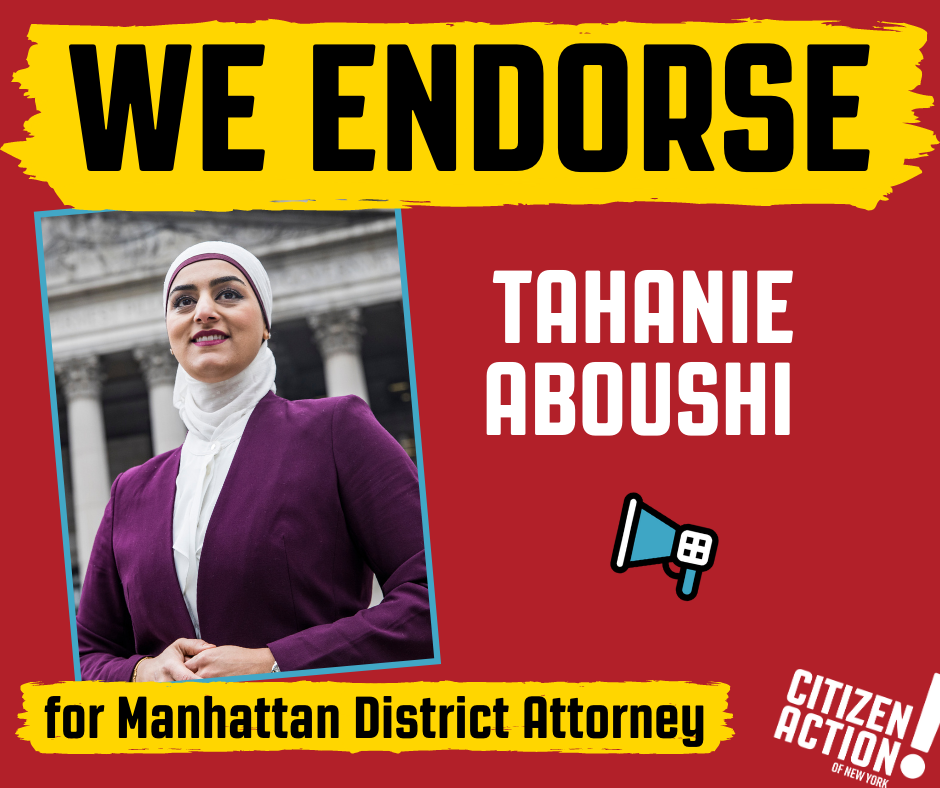 New York's Eviction Ban Expires
Amendments to New York's Covid-19 Emergency Rental Assistance Program were recently made by the bill's Senate sponsor Brian Kavanagh, allowing more federal relief money to go towards helping New Yorkers pay rent. Although tenants are required to prove financial hardship to receive assistance, the inclusion of undocumented New Yorkers is a huge win. For the eleventh month since the pandemic hit, rent is due. With nearly one and a half million tenants owing at least $2 billion in unpaid rent, New York is on the brink of an unprecedented eviction and growing homelessness crisis.
In response to housing courts reopening when the statewide eviction ban expired on February 26, Stanley Fritz, our political director, released a statement demanding passage of the Invest in Our New York Act to ensure we have multi-year funding for housing for years to come. Click here to read the statement.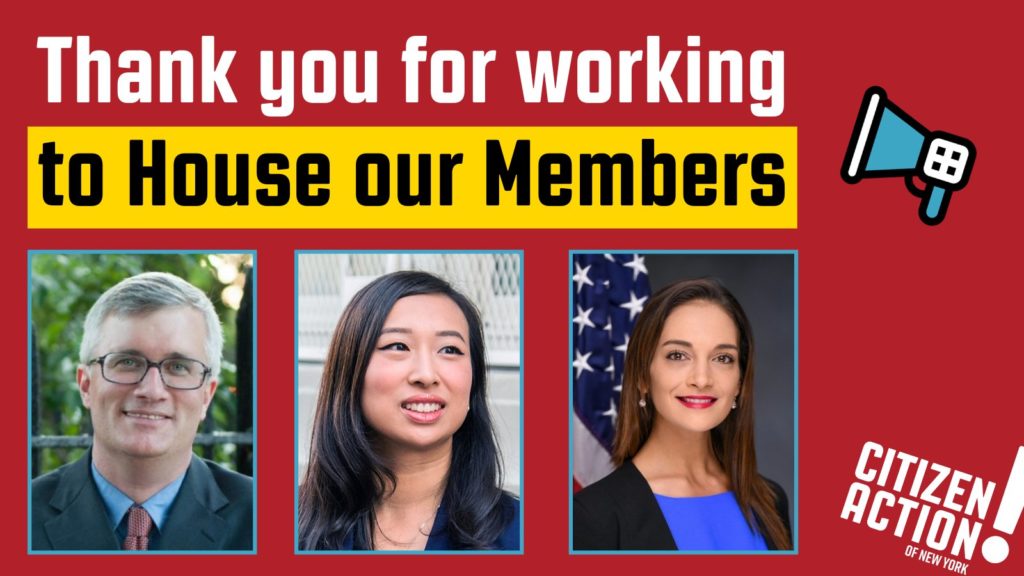 Senator Brian Kavanagh, Assemblymember Yuh-Line Niou & Senator Julia Salazar
Hardship Declaration Form is Available to Tenants
The eviction ban may have lifted, but help is still available. Tenants can fill out a Hardship Declaration Form to avoid facing eviction or unnecessary court proceedings until at least May 1. Click here to access the Hardship Declaration Form. Click here to call on state leaders to support our movement to tax the rich.
Upcoming Events
Tuesday, March 9 at 6-7:30 p.m.
To prepare for our upcoming statewide lobby day, we are offering two training sessions to help folks become grounded in our priority campaigns, what has been happening in the legislature, and why it is important that we fight for policies that build the world we want to see. Click here to register.
Reversing Runaway Inequality at 12- 3 p.m.
Saturday, March 6, part 1 & Sunday, March 7, part 2
Join Citizen Action for a political education workshop to discuss why building economic justice in our society requires us to address racism. Click here to register.
Transforming the Worldview,
Monday, March 8 at 6 p.m.
Transforming the Worldview will be held on March 8th at 6:00 pm. Join this workshop to discuss our worldview and how we can share our message of transformation in order to build the world we want to live in.


Citizen Action Statewide Lobby Day
Thursday, March 11 at 12:15 – 4:30 p.m.

Real change is possible when we stand together. That's why we're organizing a statewide lobby day to push NYS leaders to support our 2021 legislative priorities – and why we need you to join us.
We're focusing on housing, climate, and education justice, ending mass incarceration, and passing the Invest In Our New York Act to make our vision of a New York that works for ALL of us into a reality! Click here to join us!
Join the Movement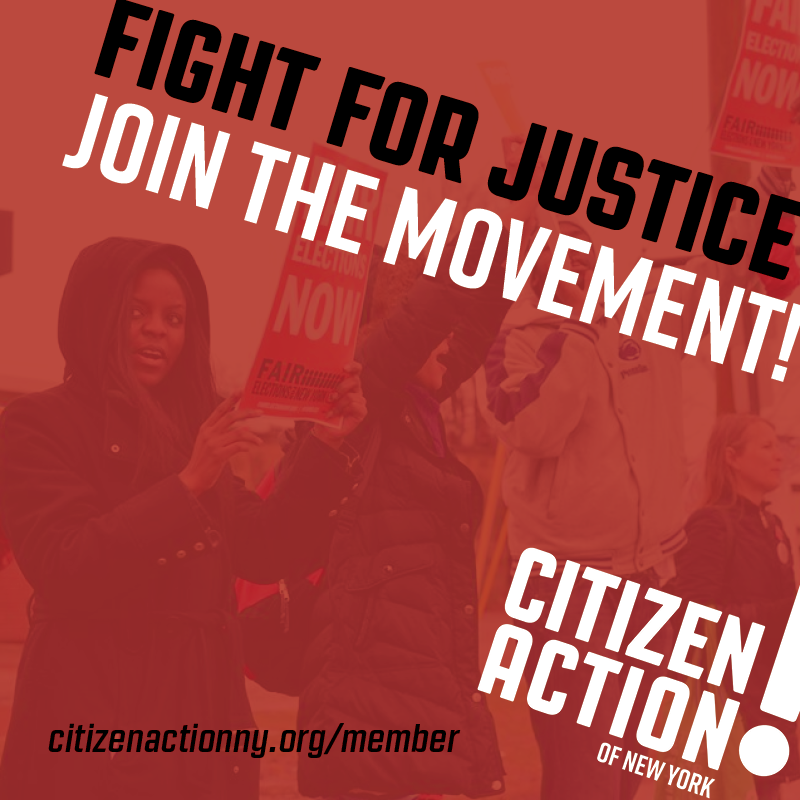 Citizen Action of New York is building power in communities across the state. Our members are the reason we're able to do effective grassroots organizing and achieve justice for our communities. Our members give what they can when they can, and each contribution is directly invested in local leadership development. Click here to support.
There are many ways to get involved right now. Click here to contact a Citizen Action chapter in your area and ask how you can get involved locally.
Stay Connected
Tweet us! For live updates, follow our statewide Twitter page. And if you're looking for cool articles, memes and a little conversation, like us on Facebook here.
CLOSING MESSAGE:
"WE HAVE TO TALK ABOUT LIBERATING MINDS AS WELL AS LIBERATING SOCIETY." – ANGELA DAVIS
In solidarity, 
Tanique