Dear Activist,
From New York City to Buffalo, we saw progressive candidates win big this week during the primary elections on June 22. Despite how difficult the past year has been, knowing that we elected strong progressive leaders to join our school boards, city councils and county legislatures, makes the future look so much brighter. The demand for change is loud and clear. Feeling seen and heard awakens a deep joy in people's hearts. Seeing everyone's excitement behind the candidates shows just how important having a true, functional Democracy is. But we can't have true democracy until EVERYONE'S right to vote is respected. That's where the For the People Act comes in.
The For the People Act is a comprehensive piece of legislation that will transform the very foundation of our democracy. If passed, it would protect our freedom to vote, end partisan gerrymandering, and curtail the dominance of big money in politics. The time to get this historic bill passed is winding down. It's time to turn up the heat (happy summer!). For the next few weeks, we're joining Indivisible for the Deadline for Democracy from June 28-July 10 — a mass mobilization of activists in communities across the state. There's a virtual letter to the editor workshop happening on Sunday, June 27. Click here to register for Letter to the Editor to Save Democracy. Statewide rallies will be happening on Monday, June 28. To see a list of events near you, click here: https://cit.ac/NYS1. 
Leader Spotlight
Citizen Action's Leader of the Month goes to Talia Rodriguez in Western New York, who is a member of the chapter's Education Committee. Talia has been a member with Citizen Action of New York for a year, "but the principles that inform the work of Citizen Action are principles that have informed my life," she said.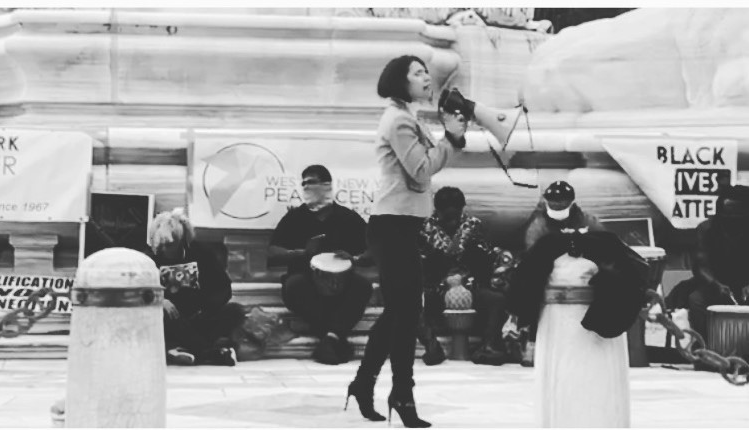 "I also support other committee work as it relates to my neighborhood –the West Side. My activism is a direct result of my grandmother's activism who marched with Martin Lurther King Jr. during the march on Washington for Jobs and Freedom. She was a strong Puerto Rican woman who taught me I could change the world–as she had."
Talia shared the following quote with us: "We have the right to remind them that we are incensed by the injustice of it," by Luisa Capetillo, a Puerto Rican suffragist and organizer.
Around the State

Celebrating Primary Victories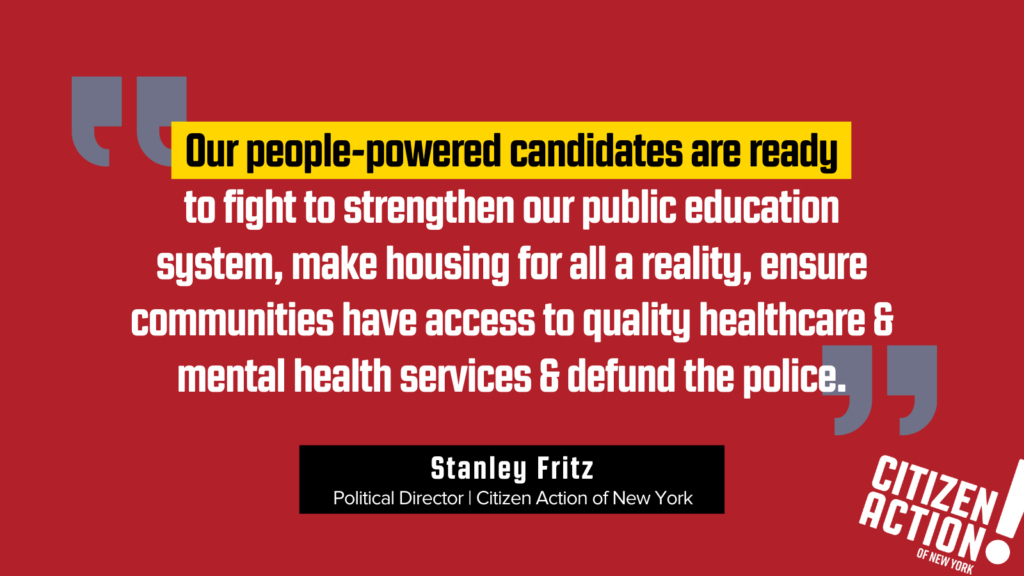 This week, Citizen Action chapters have been celebrating the primary wins of their endorsed candidates. In New York City, our leaders celebrated the wins of Tiffany Cabán, Althea Stevens and Pierina Sanchez in the Bronx, Sandy Nurse in Brooklyn, and others, who won their New York City Council races. Out of 51 open city council seats, the chapter made endorsements in 21 races. We're still waiting on the final results for Manhattan Borough President, but happy to see our endorsed candidate Mark Levine leading the race. Although the mayoral election has yet to be called, the chapter is excited to have such progressive council heading into the new year. "New York's 2022 City Council will look a lot like the city and demonstrate the power of publicly financed elections, this time with a fresh crop of incoming council members ready to shake things up," said Stanley Fritz, our political director. Read Stanley's full statement here.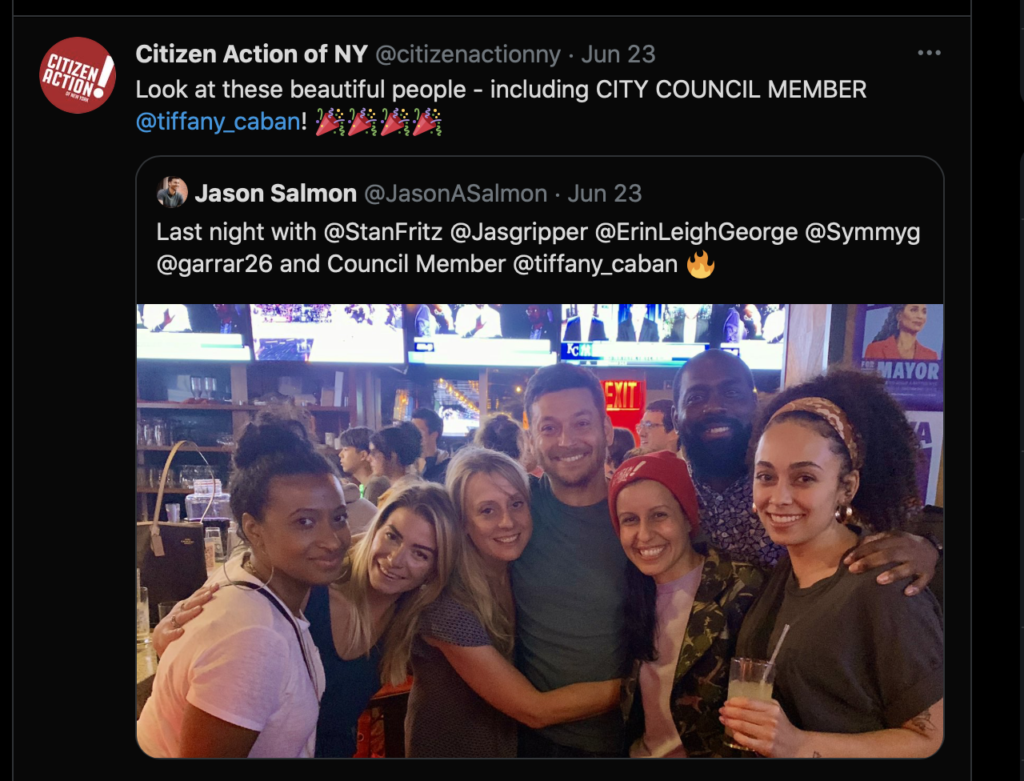 Our Capital District chapter is celebrating primaries victories in races for Albany Common Council, Troy City Council, and Schenectady County Legislature. Citizen Action President Ivette Alfonso said,
"The Capital Region has been rocked over the past year by issues that have continued to overwhelm community members, from police violence to housing and food insecurity. The pandemic really brought into focus the gaping inequalities which divide the region. That is why we need to elect progressive candidates who will not govern as usual but fight for racial justice at all levels. As absentee ballots are counted, we hope Working Families Party candidate Gwen Wright for Rensselaer County Executive pulls in enough votes to win the primary, and help bring back the WFP line to its progressive base." Click here to read Ivette's full statement.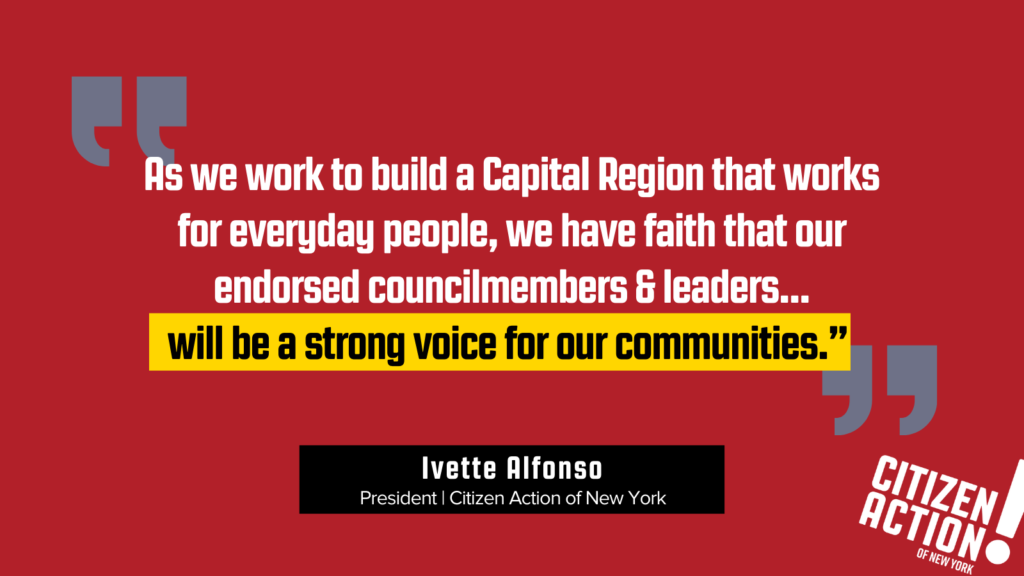 Our Rochester and Buffalo chapters are also celebrating monumental wins! The pandemic deepened a lot of the disparities New Yorkers were dealing with every day, including housing and food insecurity. Issues like police violence and mass incarceration continue to plague our communities. In Rochester, Citizen Action members celebrated Stanley Martin and Kim Smith's win in the Rochester City Council races, and Camille Afiya Simmons' breakout victory for Rochester City School Board. Click here to read a celebratory statement from Pamela Kim Adams, a member of our Rochester chapter's Election Committee. India Walton won a major upset against four-term Buffalo Mayor Bryon Brown. India made HERSTORY on June 22 and is poised to become the city of Buffalo's FIRST woman to be mayor-elect! People-power is in full effect.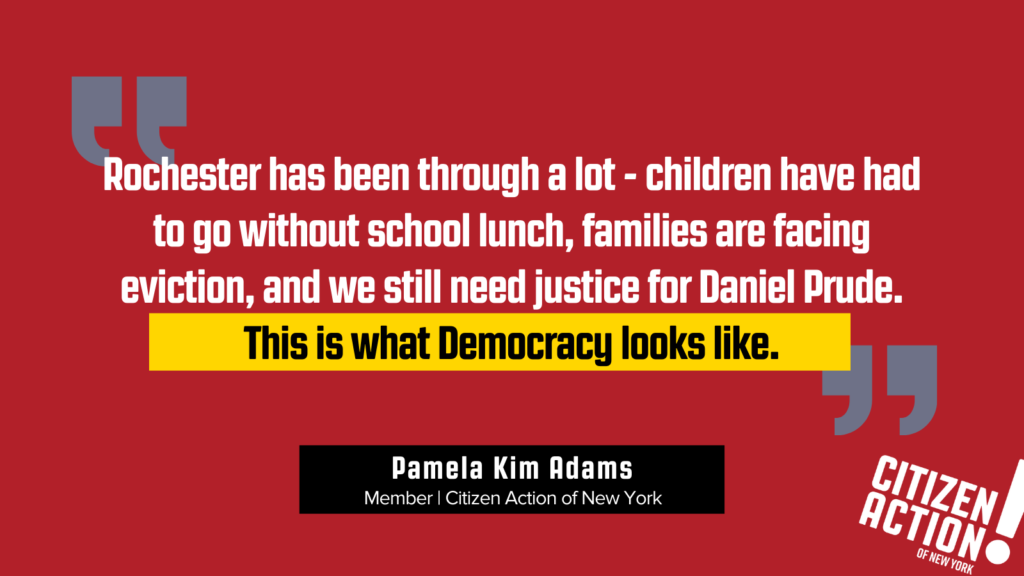 Ways to Take Action Now
The 2020 election saw historic voter turnout, an amazing display of democracy in action – now there is a backlash to that turnout by conservative lawmakers. But we can fight back! Click here to send an email to Senate Majority Leader Chuck Schumer and urge him to pass the For The People Act to protect and expand the freedom to vote!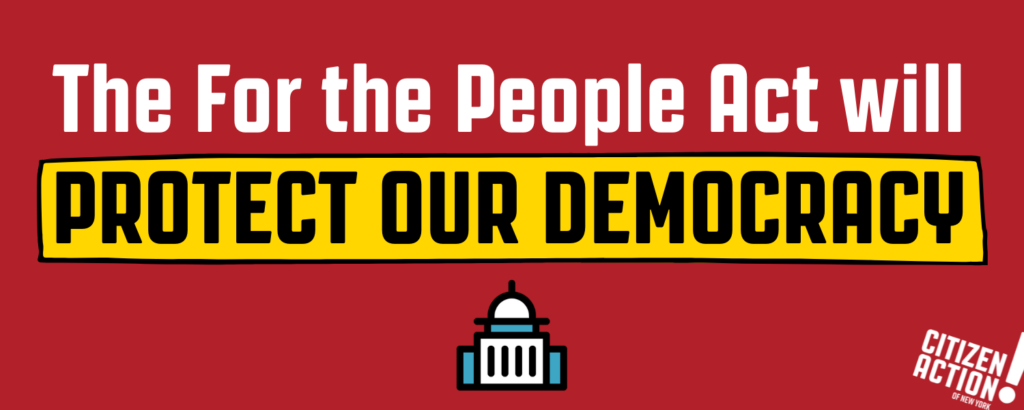 Upcoming Events
Wednesday, July 14 at 6 p.m.
Letter to the Editor Workshop
Join us for a Letter to the Editor writing workshop! We'll go over some writing and submission tips! Feel free to bring a draft with you or brainstorm some ideas during our breakout groups on what your next or first LTE will be. Click here register: cit.ac/WriteLTE
Justice Works 2021 – Virtual Conference
Thursday, July 17 and Friday, July 18
Justice Works is New York's premiere conference bringing together hundreds of progressive organizers and activists from across the state to train, share, network, teach and learn with each other. Click here to reserve your spot now!
Justice Works features workshops, speakers and performances highlighting the community organizing and civic engagement currently being done in New York. This year, Justice Works 2021 will take place virtually July 17-18. We are so pleased to announce one of our keynote speakers, Sarah Lewis!
Sarah Lewis is among the most insightful and eloquent speakers on race in America, one of only two professors ever hired at Harvard to focus on African-American art. Her research focuses on the intersection of African American and Black Atlantic visual representation, racial justice, and representational democracy in the United States. Click here to reserve your spot now!
Join the Movement

Citizen Action of New York is building power in communities across the state. Our members are the reason we're able to do effective grassroots organizing and achieve justice for our communities. Our members give what they can when they can and each contribution is directly invested in local leadership development. Click here to support.
There are many ways to get involved right now. Click here to contact a Citizen Action chapter in your area and ask how you can get involved locally.
Stay Connected
Tweet us! For live updates, follow our statewide Twitter page. And if you're looking for cool articles, memes and a little conversation, like us on Facebook here.
Closing message:
"The revolution has always been in the hands of the young. The young always inherit the revolution." – Huey P. Newton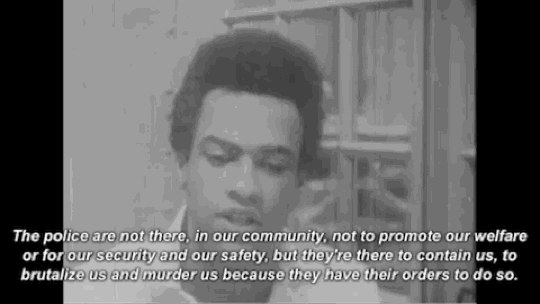 In solidarity, 
Tanique