Zakiyah Ansari |Alliance for Quality Education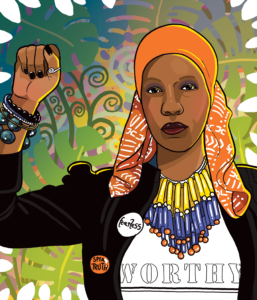 Zakiyah Ansari is a parent organizer and the Advocacy Director & New York City Director of the Alliance for Quality Education (AQE), the leading statewide organization fighting for educational justice in New York State. At AQE, she has worked on a range of education justice issues including equitable funding, ending the school-to-prison gauntlet, culturally-responsive education, community schools, school governance reform and progressive revenues to fund schools, among others.
In 2017, Zakiyah was named one of City and State magazine's 25 Most Influential in Brooklyn and in 2021 was included as of the 50 Most Fascinating by Brooklyn Magazine. She volunteers her time with NY Justice League and is a founding member of The Resistance Revival Chorus, a collective of more than 60 women and non-binary singers who sing songs of resistance.
Zakiyah is the mother of eight children and grandparent of four, and she has spent two decades as a community organizer fighting against educational injustice and the oppression of Black and Brown people.
Charles Khan | Strong Economy for All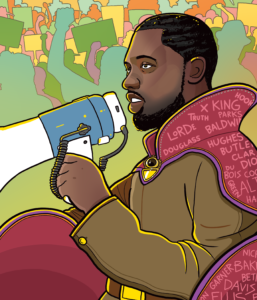 Charles Khan is the Organizing Director at the Strong Economy For All Coalition, a Coalition of Labor Unions and Community groups focusing on budget & legislative driven campaigns to fight for economic equality, funding for public goods, and corporate accountability in New York State. He also works at the Center For Popular Democracy co-directing on financialization and state tax campaigns throughout the national network. He specializes in campaign logistics, popular education, coalition building, direct action and grasstops organizing.
Charles is a leader with the Hedge Clippers, and a member of #OurCity and the #FreeBlackRadicals. He was named to City & State's 2020 40 Under 40 rising stars list and receive CUNY School of Labor Rising Leader Award. He has organized and advised on campaigns across a wide range of issues from progressive tax policy at the state and federal levels, including Medicare4All, #DefundThePolice/#OccupyCityHall, Fight For $15 and most recently the Invest In Our New York campaign which won $4.3 billion in new progressive taxes on the wealthy and record NYS funding for public programs.
Jennifer Ching | North Star Fund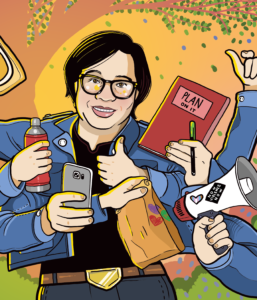 Jennifer Ching is a passionate advocate for social justice with a deep breadth of experience as a lawyer, non-profit leader, teacher and organizer. North Star Fund, where she has been the Executive Director since 2017, supports grassroots organizing led by communities of color building power in New York City and the Hudson Valley. Community organizers award their grants, and they mobilize people across race and class to give to work that centers systems change.
Since 1979, North Star Fund has distributed over $65 million to more than 2,100 grassroots groups. They are often the first funder for emerging organizers, and provide long-term support to movements that build member leaders from communities most impacted by injustice. In addition to funds in New York City and the Hudson Valley, North Star Fund operates the Let Us Breathe Fund, New York's only Black activist-led fund for Black-led grassroots organizing. The Fund also trains New Yorkers to become grassroots movement fundraisers–every year, volunteers mobilize hundreds of donations from family and friends, building the people-powered ecosystem for transformative change. 
Jennifer and her colleagues at North Star Fund challenge the entrenched racism built into philanthropy. They are working every day to dismantle the harms created by philanthropy's refusal to invest in grassroots systems change work.