Paul Webster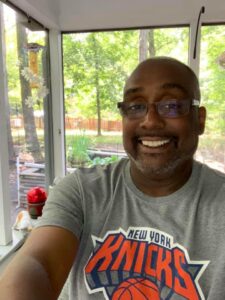 Paul is a lifelong resident of New York State and a veteran community organizer, most recently serving for many years as Community Outreach Director for New York State United Teachers (NYSUT). Paul is a Board Member of the Schenectady Metroplex Development Authority; and Board Member of the Public Policy and Education Fund of New York, and long time member of Citizen Action of New York. Paul was Assistant Press Secretary to the NYS Assembly Majority for several years, and from 1994-1998, served as Legislative Director to the Chairman of the Assembly's Corporation, Authorities & Commissions Committee.
Prior to his NYS Assembly service, Paul was a Staff Writer for the Times Union (Albany) Newspaper. In 2017, Pres. Barack Obama appointed Paul to a three year term as a Board Member of the Erie Canal National Heritage Trust. He is also a former Board Member of the Beacon Institute for Rivers and Estuaries; and Board Member of the Schenectady County Industrial Development Agency (IDA). A Life member of the NAACP, Paul is a Past President of the Schenectady County Branch NAACP.
Paul earned his B.A. in Television & Radio from Brooklyn College, CUNY; and is completing his M.A. in Education Theory and Practice in the School of Education at the University at Albany (SUNY).
Carol June-Washington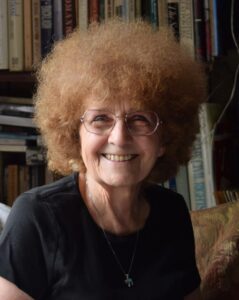 Carol June-Washington has been a tireless activist for social change and progressive politics since her teenage years. She began her foray in electoral politics in high school with the campaign of Adlai Stevenson I and continued through college at Cornell University in the struggle against McCarthyism and racism.
Moving to Chicago in the 60s, Carol was one of the Chicago organizers and attendees for the March on Washington in August of 1963, Production Manager of the "Citizen," an independent Black community newspaper. She provided staff support for the Freedom Democratic Clubs of Illinois and was Coordinator of the FDC Food for Selma Project. She subsequently became a member of Dr. Martin Luther's King's Southern Christian Leadership Conference Chicago staff and its adjunct, the Committee for One Society, the antiracist training arm of Operation Breadbasket. After Dr. King's assassination, Carol spent time in Memphis helping to launch the Poor People's Campaign to Washington.
Active early in the women's movement, Carol was the founder and Director of the Chicago Women's Liberation Center, the first of its kind in the country, and the Co-Chair of the national Grimme-Brown Coalition. Moving to New York City in the early 70s, Carol became entrenched in the political scene, in both local and statewide efforts to increase the minority representation in governance. In the settlement house arena in NYC, she worked with Colony South Brooklyn Houses and as the Executive Director of the Southeast Bronx Neighborhood Houses. While in NYC, she obtained a Master of Social Work degree at Adelphi University.
Coming to Albany in the 80s with the NYS Department of Labor as Statewide Director of the JTPA employment and training programs, she continued her political and social activism, working on numerous political campaigns. She was an early member of the Working Families Party and served on the Board of the NAACP. She left the Dept of Labor to become the Deputy Executive Director of the NYS Martin Luther King Institute and Commission. She retired in 1996, later to go on to become Director of Program Development at Trinity Alliance. Renewing an early involvement in theater arts, Carol served for five years as the President of the board of Steamer Ten Children's Theater. She is presently a member of the Albany Community Policing Advisory Committee, Working Families Party, and the Albany NAACP. During her time in Albany, Carol has continued to be an activist for social, political, and economic justice, and a self-described "rabble rouser."
Carol has three children, six grandchildren and two great-grandchildren, necessitating our continued presence in the struggle for a free and just society.
Luz Marquez-Benbow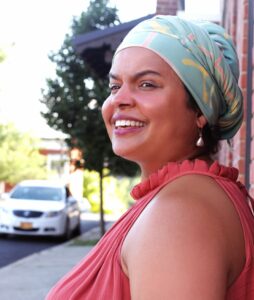 Luz Marquez-Benbow is a Black Boricua adult survivor of child sexual abuse, incest and rape, and an abolitionist in the making that is guided by survivor leadership and working at the intersections of gender and race. As a former Just Beginnings Collaborative Fellow funded by the Novo Foundation and Ms Foundation from 2016- 2019,  Luz was able to focus on her Black Latinx community and formed the International Alianza de Mujeres Negrx (#IamNegrx), a survivor network of Afro Latinx to advance policy and movement building toward ending child sexual abuse and sexual violence across the Diaspora; and outside of the carceral system. Additionally, she co-organized 3 national gatherings of Afrodescendant adult survivors during El Dia Internacional de la Mujer Afrolatinx, AfroCaribena y la Diaspora at Howard University in Washington, DC from 2016-2018.   Historically, this international day was founded by 4 Afrodominican sisters in the Dominican Republic in 1992 to address sexism and racism. Utilizing this important celebration globally, Luz, along with 5 other survivor leaders and an ally envisioned honoring this day (El Dia July 25th) in the U.S by centering Afrolatinx survivors to discuss a taboo subject such as child sexual abuse and sexual violence within her own community.
Luz has been an anti-rape policy advocate since 1998, where she worked on statewide anti-sexual assault issues at the NYS Coalition Against Sexual Assault (NYSCASA). In 2003, Luz co-founded the National Organization of Sisters of Color Ending Sexual Assault (SCESA), the 1st national anti-sexual assault organization developed by and for Women of Color. In her capacity as co-founder and Associate Director of SCESA, Luz led the policy efforts for the development of the Culturally Specific Grant program within the Violence Against Women Act in 2005 and 2012. This historical grant program provides resources and supports for Communities of Color led organizations across the U.S in addressing violence against women. For example, our very own In Our Own Voices is a leading grantee of this Culturally Specific grant program.  Additionally, Luz spearheaded the policy efforts regarding the equitable distribution of violence against women resources in the Family Violence Prevention and Services Act (FVPSA) of 2010, across the U.S Territories of Puerto Rico, Guam, American Samoa, U.S. Virgin Islands and Northern Mariana Islands. As a result, in 2010, Luz was present in the Oval Office to witness the signing of the reauthorization of FVPSA by then President Barack Obama.
Locally in her beloved City of Troy Luz is one of the founders of Troy4BlackLives, a collective of organizers focused on police accountability and transparency who came together in 2017 after the non-fatal police shooting of Dahmeek McDonald and police killing of Edson Thevenin in 2016. Troy4BlackLives was one of the lead organizers that brought 11,000 people to rally for Black Lives. Since 2017, our vision for Black Lives has grown into expanding mutual aid programming that goes beyond funding to building a Troy Partnership for Black Lives and mentoring the leadership development of BIPOC and Queer Youth leaders for change. As June Jordan reminds us, we know we are the ones we have been waiting for. It is with this radical love for our City and Black Lives, and in the legacy and tradition of former movements, that we organize across age, gender, ability, race and class to resist white supremacy and patriarchy.
Luz is the proud mother of 3, raised in East Harlem and a first-generation Black Puerto Rican raised by a single mom who made the best pasteles sold at the NYC Puerto Rican Day Parade since 1979.
Blue Carreker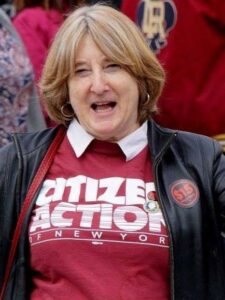 Blue Carreker grew up in Schenectady, then spent about twenty years away in other parts of the country and the world "making music and getting my politics right" before returning in 1987 to raise her two sons – Rory and Sean O'Brien – in Scotia, while working as an advocate and communications specialist for non-profit agencies.
Many Capital Region residents grew to know Blue in her years with Planned Parenthood. She worked for both Planned Parenthoods that serve this area for almost twenty years, with responsibilities ranging from Fund Development and Marketing, to Opposition Monitoring and Patient Escort Training, and eventually VP of Public Relations and Public Affairs. We joined Blue in protecting patients trying to break through picketers to access health care; at lobby days in Albany, and at historic marches in New York City and Washington DC. And she joined us, showing up in solidarity at our lobby days and picket lines; and also forming and facilitating a range of important coalitions, such as the Capital Region HIV/AIDS Prevention Network. In all her efforts, Blue has worked to develop an intersectional feminist approach to every campaign; emphasizing the necessity of seeing the work through the eyes and experiences of those most impacted; and emphasizing the long range goals of economic, racial and gender justice. In 2013, the Capital Region NYCLU presented Blue with their Carol S Knox Award for her work spearheading the Women's Equality Agenda Coalition in the Capital Region.
Citizen Action of New York hired Blue in 2014 to be a Statewide Manager for Worker and Gender Justice. In the seven years that Blue was on staff, she continued to build and manage local and statewide coalition campaigns. Most notable was her work as Upstate Campaign Manager for the New York Campaign for Paid Family Leave, when she helped organize and engage six regional coalitions; built a statewide database of supporters; and conducted an extensive survey of small business owners in the Hudson Valley; helping to build the momentum necessary to win this important benefit for all workers in our state. Her subsequent work to form and lead the Albany County Paid Sick Days Campaign was instrumental in also winning statewide sick day benefits for most New York workers.
Blue retired from Citizen Action in late 2020, but is doing consulting work for the Empire State Campaign for Childcare; working to support Gwen Wright and other WFP endorsed candidates in Rensselaer County, where she current lives; and showing up whenever possible in support of local progressive issues.
Anita Thayer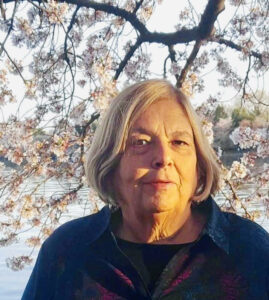 Anita Thayer is an attorney and an activist. She is a member and supporter of the NY Working Families Party and is currently the Capital District WFP Chapter Co-Chair and the Treasurer of the State Party. Anita is a long-time member of Citizen Action of New York and served as chair and co-chair of the Capital District Citizen Action Board for nearly 19 years until 2020.
Anita has been part of various educational advocacy campaigns, political campaigns, and issue campaigns as part of her association with Citizen Action and WFP. She grew up in upstate New York, graduating from high school in Central Square, NY (Oswego County) and receiving a B.A. degree from Albany State University and a J.D. from Albany Law School. From 1981 to 2009, Anita was a partner in the law firm of Walter, Thayer, and Mishler, P.C., an Albany law firm. Anita then worked as an Alternate Public Defender for Albany County representing parents in Family Court until her retirement in 2014.
From 1981 to 1991, Anita was a member of the Steering Committee of the Capital District Coalition Against Apartheid and Racism. Previously, she was a member and leader of the Albany Friends of the Farmworkers, an organization that supported Cesar Chavez' s United Farm Workers union and its national boycott of scab-picked grapes and lettuce as well as advocating for legislation to increase the organizing protections for New York state's farm workers. During college Anita was an Editor-in-chief of the Albany Student Press. Anita also worked for the Guilderland Turnpike Record and was on the staff of the Albany Washington Park Spirit. Anita was a prior President of the Capital District Women's Bar Association and is currently a member of the National Lawyers Guild.
Anita resides in Albany with her husband, Bill Ritchie. They are the parents of two adult children, Brian Ritchie and Nora Ritchie, and three grandchildren.