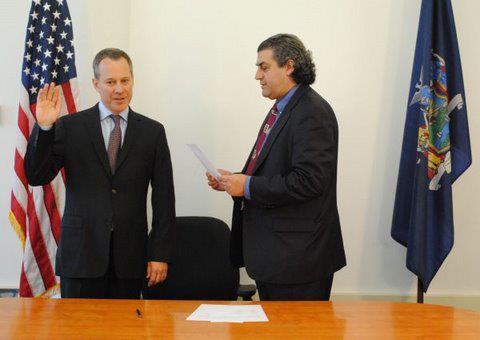 Today, we announced our first endorsement of the 2013 election cycle, supporting Marc Landis as he runs for City Council in Manhattan's Upper West Side. A past board chair for Citizen Action of New York City, we are proud to stand with Marc. Read the release below:
Citizen Action Endorses Marc Landis for City Council
Community Rallies Behind Progressive Leader
New York, NY – Citizen Action of New York announced today its first electoral endorsement for 2013, supporting the candidacy of Marc Landis for New York City Council in the 6th District (Upper West Side of Manhattan).
"Marc Landis has been a leader in Citizen Action and the progressive activist community for decades. He is willing to take on the challenges of institutional reform. We know that we can count on Marc to fight for the things our members care about — quality education, affordable housing, accessible heath care and good jobs," said Té Revesz, Chair of Citizen Action of New York City. "We are proud to be early supporters of Marc's candidacy and will do everything we can to elect him to the City Council."
"I am honored to have Citizen Action's endorsement. We share a common commitment to reducing the impact of big money in politics, and to thoughtful, energetic progressive activism," said Marc Landis.
Landis, a past chair of the Citizen Action chapter, is seeking the Democratic Party and Working Families Party nominations for City Council. His campaign website is www.VoteLandis.com.
Citizen Action of New York is a statewide grassroots membership organization that works for economic, racial, social and environmental justice. Our power comes from the grassroots: people coming together to push the edge of the possible. We take on big issues that are at the center of transforming American society – issues like: quality education for all our kids; guaranteed quality, affordable health care; publicly financed Fair Elections; a more progressive tax system. We also work to elect progressive candidates to office who are committed to these issues. Citizen Action is a founding member of the Working Families Party.