FIGHTING FOR CHANGE
WINNING A WORLD WE WANT
Who We Are
Citizen Action of New York is a grassroots membership organization taking on big issues that are at the center of transforming society by:
Ensuring our children have a quality public education no matter their zip code
Ending our current system of mass incarceration and establishing a new system of justice
Ensuring quality affordable housing for all
Fighting for guaranteed quality, affordable health care
Taking big money out of politics by creating a fair elections system
Aiming to dismantle the historic racist system by promoting racial justice
Striving for a more progressive tax system to begin to end the runaway inequality in our state
We look for opportunities to accomplish big changes – not small, incremental reforms. We work to elect progressive candidates to office who are committed to these issues. Our power comes from the grassroots: people coming together to push the edge of the possible. Every new member helps bring New York and America closer to a society that works for all of us!
Vision
We envision a world where every person's basic needs are met. It's a world filled with love and respect for its people and the planet. It's a world where democracy reigns and each person is able to reach their fullest potential. It is a world where equity is the norm and oppression, in all forms, is eradicated. It is a world without war and violence. The world we want is possible, but it will only exist if we work together.
Mission
To achieve our vision, we fight for social, racial, economic and environmental justice.  We are battling against the forces of capitalism and racism that show themselves through inequality and bigotry, and work together to oppress most people. Greed, racism, patriarchy and other systems of oppression permeate the fabric of our lives – through economics, education, housing, technological advancements, health care, the environment, and our criminal legal system.
We build power for justice by working in strategic alliance with other organizations that share our vision. As we unite with other organizations, our focus remains on communities that are most impacted. We focus our organizing on low income communities and communities of color as we build a multi-racial organization. We approach our issue work on a trajectory of structural reforms, taking on issues that make people's lives better today while creating the political and ideological environment for transformational change. We work statewide to elect progressive candidates who will enact our priorities into legislation, and strategically integrating issue and electoral work.
Our strategic approach to our work combines grassroots organizing, leadership development and political education while strategically communicating with the people. We win campaigns that have a direct impact on people's lives, we build the infrastructure to develop more power, and we are constantly changing hearts and minds across New York State in order to spread our vision and change what's possible to win.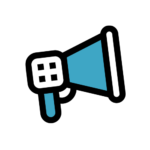 Grassroots Organizing
Our power comes from the grassroots: people coming together to push the edge of possible. We organize in communities to build support for issues that change public policy, and we work to elect progressive candidates to office who are committed to justice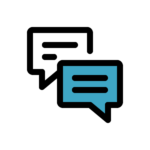 Mass Engagement
We're building a neighborhood captain structure that can engage voters and build independent political power. Our volunteer-based voter contact program will reach voters at a mass scale and keep them informed about what's happening locally, in Albany and in D.C.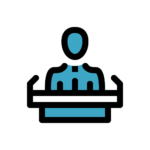 Leadership Development
Citizen Action members take on leadership roles in their communities. With the support of other members and by participating in leadership trainings offered through our chapters, ordinary people realize their own extraordinary power to achieve justice.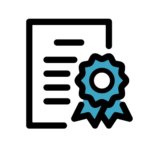 Political Education
We can't change the world unless we understand it and have a clear vision of the future we want. That's why our leadership development program provides in-depth political education on systemic racism, economic inequality, and the system of racial capitalism.
Regional Offices
Citizen Action of New York has eight chapters and affiliates in major cities across New York State. Each is a vibrant local organization with local leadership, paid professional organizing staff, a local agenda and an active, diverse membership. Each has developed a strategy, program and structure to meet the organizing and political challenges that most affect their region. At the same time, all share overall goals and a statewide program. Citizen Action is proud to be affiliated at the national level with People's Action. Click here for a current list of employment opportunities and internships available with Citizen Action of New York.