Become a member of Citizen Action today and join a movement of like-minded individuals and organizers who are leading the fight for justice in New York State!
We are organizers working to create concrete changes in people's lives. We are New Yorkers from the North Country to the Southern Tier and from New York City to Buffalo. We stand on the shoulders of fierce New Yorkers such as FDR, Malcolm X and Frederick Douglass. We fight alongside organizers of movements like Black Lives Matter, worker justice, environmental justice and those seeking to strengthen our democracy. We are changemakers. Will you join us?
As a grassroots membership organization, an active, engaged membership is the basis of our power. Citizen Action is able to exercise more power as an organized force than our individual members could on their own. Strength in numbers is what gives us the ability to put pressure on elected officials in the halls of the legislature and in the voting booth.
A Citizen Action membership is also a direct investment in leadership development at the grassroots level. Citizen Action member-leaders receive the political education, skills, and issues training needed to organize their own neighborhoods and communities and tap into their individual and collective power.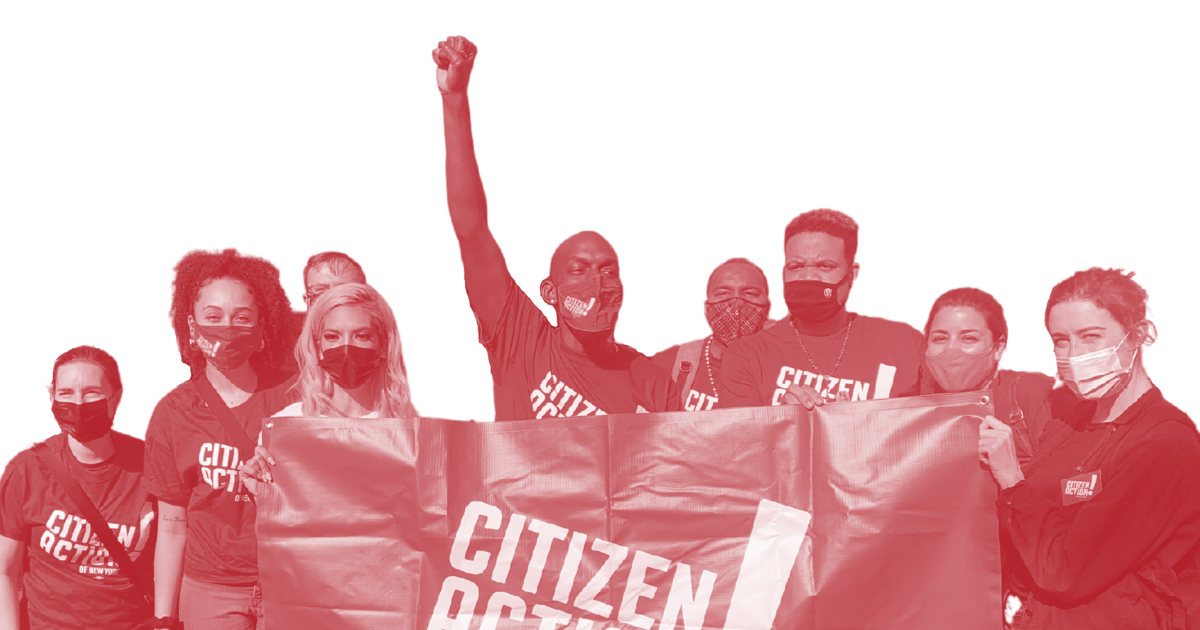 Citizen Action members have a strong voice in the organization. Our members have the opportunity to:
help develop, shape, and implement the strategy of Citizen Action and our work on issue campaigns at the local, state and federal level;
conduct endorsement interviews of candidates for office and help determine who Citizen Action should back for election; and,
help decide who should serve on local regional councils and on the state board of directors.
In addition, dues-paying members of Citizen Action receive:
political education, skills, and issues trainings;
the biweekly Activist Check-in newsletter and weekly chapter newsletters;
priority invitation and registration for Citizen Action events, including the Justice Works conference; and,
Citizen Action swag, including t-shirts and hoodies.
OUR MEMBERS MAKE OUR WORK POSSIBLE.
Join the movement today!