A membership with Citizen Action of New York
 is a direct investment in local
 leadership development 
at the grassroots level, and 
that's a promise. 
Our leaders are constantly pushing the edge of the possible.
Each organizer in every region is cultivating an engaged community in the issues that affect everyday people. The membership dues from our supporters are directly turned into resources for skills-based training and leadership opportunities for individuals in our communities.
New York finally has a progressive majority in the State Senate, but 
the work is just beginning to achieve the change we need
.
Be a sustaining member and fund leaders gearing up for the fight to:
End Wall Street ownership of our elected officials by passing public financing of elections;
Transform our criminal justice system through pretrial reforms;
Secure full, equitable funding for our public schools;
Combat climate change by moving New York to a carbon-free energy system; and
Expand health coverage for all New Yorkers, including immigrants.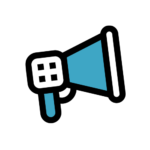 Grassroots Organizing
Our power comes from the grassroots: people coming together to push the edge of possible. We organize in communities to build support for issues that change public policy, and we work to elect progressive candidates to office who are committed to justice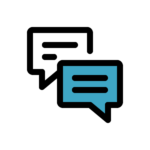 Mass Engagement
We're building a neighborhood captain structure that can engage voters and build independent political power. Our volunteer-based voter contact program will reach voters at a mass scale and keep them informed about what's happening locally, in Albany and in D.C.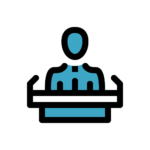 Leadership Development
Citizen Action members take on leadership roles in their communities. With the support of other members and by participating in leadership trainings offered through our chapters, ordinary people realize their own extraordinary power to achieve justice.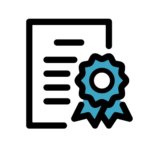 Political Education
We can't change the world unless we understand it and have a clear vision of the future we want. That's why our leadership development program provides in-depth political education on systemic racism, economic inequality, and the system of racial capitalism.
Organizing at the grassroots 
amplifies the voices of communities
 so they cannot be ignored, and
 we wouldn't be able to do that without you
.
When you become a member you're making a direct impact on these issues and we'll be sure to keep you in the loop on our progress.
Benefits of Membership:
You'll join a movement of like-minded activists and organizers who are leading the fight for justice.

You'll develop the ability to be a leader in your community and in Citizen Action.

You'll receive Citizen Action political education, skills, and issues training.

You'll help develop, shape, and implement the strategy of Citizen Action and our work on issues like racial justice, education, housing, climate justice, and fair elections.

You'll be able to vote on the state board members of Citizen Action.

You'll be involved in the endorsement interviews of local and state elected officials. 

You'll receive regular action alerts and updates on chapter and statewide campaigns.

You'll become eligible for a needs-based scholarship for our Justice Works Conference. 

And, of course, you'll be entitled to Citizen Action swag like T-shirts and hoodies.
All dues-paying members receive:
Immediate action emails to amplify your voice through new media online;
Weekly newsletters sent right to your inbox;
Regional updates highlighting local actions across the state;
A personal invite to our biannual leadership summit and Justice Works Conference; and
Unlimited opportunity to plug into the movement anywhere that you are and in any way that you can.
It's because of our members that we can continue the fight for a New York that works for all of us, and not the wealthy few.
Thanks for all that you do.
If you are a current member and need to update your payment or contact information, please click here. For other questions, please contact [email protected].
Please Note: because of the essential grassroots lobbying we do on education, after-school programs, health care, living wage, campaign finance reform and affordable public transit, contributions are not tax deductible. If you would like to make a tax deductible contribution to our research and education affiliate, the Public Policy and Education Fund, please click here.