Today Trump warned of the "calm before the storm." But the storm is already here, and Trump is the cause. Put on your boots and grab your umbrellas, because we have more work to do. The struggle for justice is not weather-dependent. – Ravi
---
We're a people-powered organization. Click here to support us in the movement for justice.
---
AROUND THE STATE
The Southern Tier Chapter of Citizen Action joined forces with YMCA Binghamton to bring attention to issues of racial justice, both in the community and in the country at large. The event included music, community speakers, and spoken word.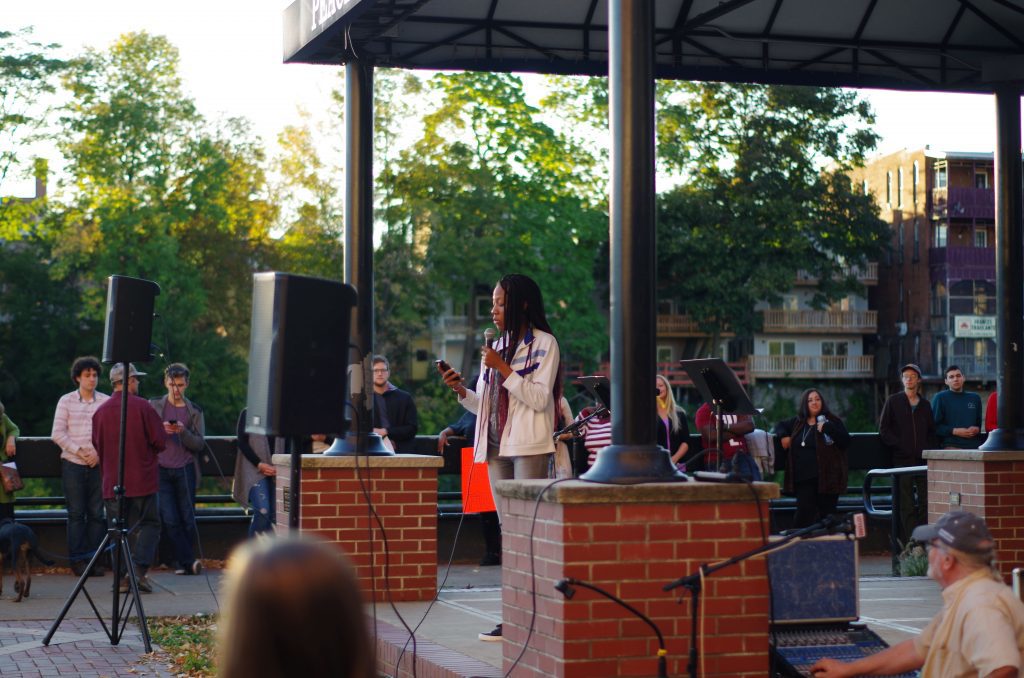 Metro Justice and its community allies picketed outside of Henrietta Town Hall (near Rochester) in response to multiple reports that Town Supervisor Jack Moore sexually harassed, discriminated, and retaliated against employees. Moore is also accused of using racist and derogatory language in the workplace.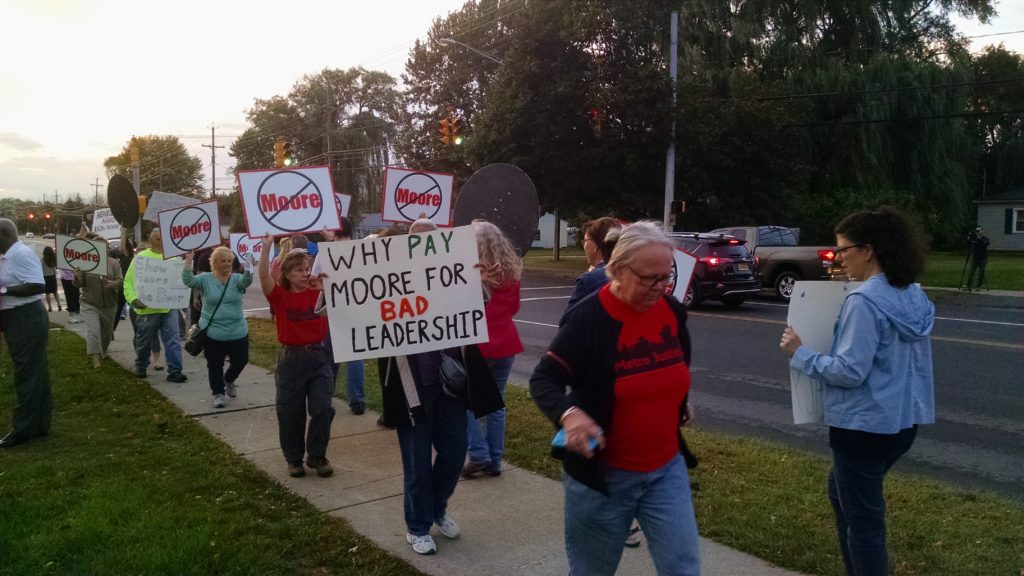 Central New York Citizen Action knocked on doors in Utica's Cornhill neighborhood to engage neighbors on issues affecting the community, including public education, health care, and federal budget cuts. Thirteen activists helped to recruit new volunteers, register voters, and build stronger community ties.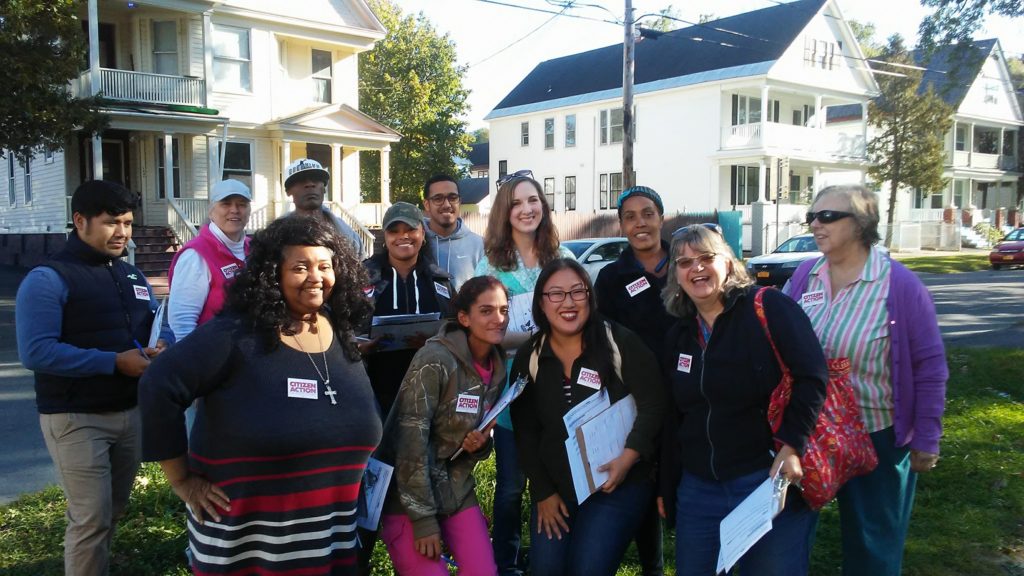 Citizen Action of New York held its 25th Annual Perry Awards on Thursday. The award ceremony honors progressive leaders in the Capital District region. This year's honorees included Rev. McKinley B. Johnson, James Larson, Antonella Pechtel, Fazana Saleem-Ismail, and members of the NYWaterProject.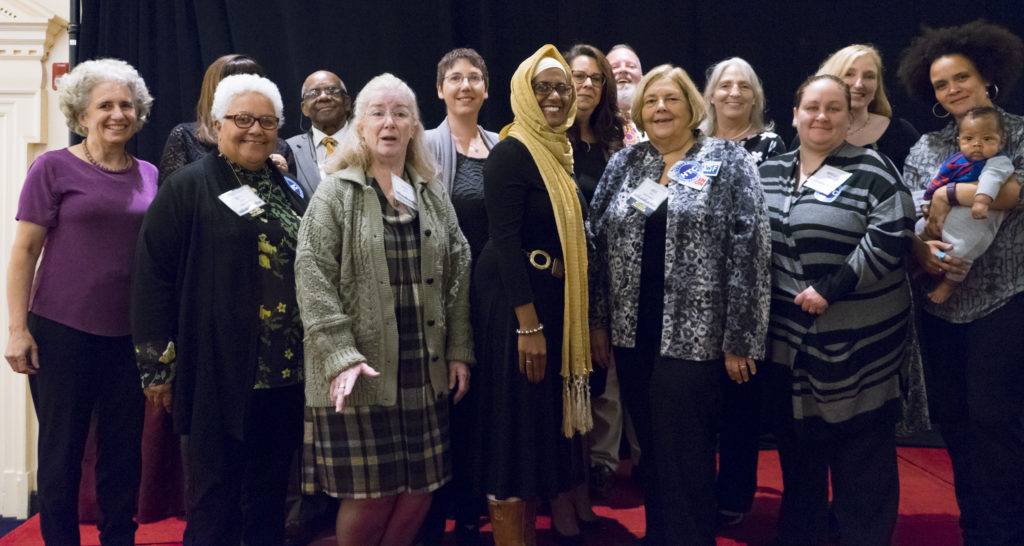 ---
IN THE NEWS
Why New Yorkers Should Vote 'No': Basic Rights Could Be Put at Risk – Karen Scharff – "Giant corporations, charter schools, and the super-rich have their eyes on a convention. They see it as their chance to use their money and power to undercut the rights and values enshrined in our Constitution." Read Full Response
---
UPCOMING EVENTS
Binghamton – Saturday, Oct 7th at 10 am – Education Workshop: Constitutional Convention – What is the Constitutional Convention all about? Be part of a discussion led by Professor Carlin Meyer of the New York Law School. RSVP on Facebook
Rochester – Sunday, Oct 8th at 12 pm – Vigil: 16th Anniversary of the War in Afghanistan – This week marks the 16th anniversary of the longest foreign war in U.S. history. Metro Justice and Genesee Valley Citizens for Peace will be holding a vigil to bring awareness to the ongoing conflict. RSVP on Facebook
Utica – Wednesday, Oct 11th at 10:30 am – Rally to Protect the Social Safety Net – Join Central New York Citizen Action in demanding that Rep. Claudia Tenney protects critical social safety nets. Add to Calendar
New York City – Wednesday, Oct 11th at 12 pm – Rally to Demand NYC Council Pass the #RightToKnowAct! – Progressive groups across NYC are holding a rally to pass the Right To Know Act, a legislative package that would curb abusive policing practices by improving transparency and accountability. RSVP on Facebook
Utica – Wednesday, Oct 11th at 1:30 pm – Federal Budget Cuts Forum for Nonprofits – Ron Deutsch, Executive Director of the Fiscal Policy Institute, will present on how federal budget cuts may affect local nonprofit agencies. For more information, contact John Furman at cnycitizenaction@gmail.com.
---
TAKE ACTION
We're recruiting hundreds of volunteers to speak with each and every one of their neighbors about what's going on in Washington. Click here to support
Want daily updates and live footage of our events and actions? We can make that happen (I know a guy). Click here to follow us on Twitter and get real-time updates. If you're looking for cool articles, memes, and a little conversation, like our Facebook page here.