2016 Annual Jim Perry Progressive Leadership Awards
Honoring Leaders of Grassroots Social Change in the Capital District
Thursday, October 20, 2016  |  6:00 to 8:00 pm
The Desmond Hotel, 660 Albany Shaker Road, Albany, NY 12211
Registration is Open
Tickets and sponsorship packages are now available.
Register now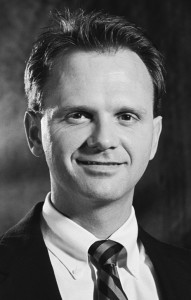 The Jim Perry Progressive Leadership Awards are named in honor of Jim Perry, a founding member of Capital District Citizen Action. Jim's leadership role in Capital District and statewide progressive politics was exemplary. He was the President of the Eleanor Roosevelt Democratic Club from 1985 to 1988, instrumental in forming the Empire State Pride Agenda, and with his dedication to grassroots activism, progressive politics and coalition building the path was paved for Albany's Human Rights Ordinance. It is with the memories of his actions and words that Capital District Citizen Action presents the annual Jim Perry Progressive Leadership Awards to recipients who have demonstrated a commitment to community activism and leadership. This year will be our twenty-fourth annual awards ceremony.
If you have any questions, please contact Capital District Organizer Jamaica Miles at 518.465.4600 x 115 or jmiles@citizenactionny.org.
2016 Perry Award Recipients
Taina Asili, Taina Asili y La Banda Rebelde
Patricia Cumo, Communications Workers of America Local 1118
Mark Emanatian, Capital District Area Labor Federation
Dr. Alice Green, The Center for Law and Justice
Becky Meier and Robert Connors, Stop NY Fracked Gas Pipeline

Past Perry Award Recipients
2015: Fight for $15 Fast Food Workers, Howard Hubbard, Maureen O'Brien, Dr. Marguerite Vanden Wyngaard
2014: Wayne Bayer, Charlene Benton, Perry Junjulas, New Sanctuary for Immigrants, Sandy Steubing
2013: Kate Breslin, Dominick Calsolaro, Angelica Clarke, Frank Natalie, Susan Weber
2012: Colin Donnaruma, Mabel Leon, Patricia McGeown, Mary E. Sullivan, Willie White
2011: Communications Workers of America Local 1118, Alicia Ortiz, Nora Yates, Sheilah Sable, Beverly Padgett, Bob Radliff
2010: Norma Chapman, Judith Mazza, Vera "Mike" Michelson, Joe Seeman
2009: Ron Deutsch, Laura Haight, Kathy Neuffer, Ken Screven
2008: Sue Bartle, McKinley Jones, Guillermo Perez
2007: Shamshad Ahmad, Geneva Conway, Stephen Winters, Lawrence Wittner
2006: Rezsin Adams, Marsha Mortimer, Steve Redler
2005: James Tierney, Barbara Smith, Maxine Borom
2004: Brother Yusef, Kathleen Scales, Reverend Sam Trumbore
2003: Eleanor Stein, Erin O'Brien, Mark Bobb-Semple, Frank Mauro, Irene Miller
2002: Mel Campos, Drea Leanza, Martha, Leo Levy, Greg Nash, Claire Racicot
2001: Sandi Carroll, Mark Gerling, Ethel Hammett, Pat Hancox, Aaron Mair
1999: Roger, Maria Marcovics, Dave Patrick, Chris Nemeth
1998: Helen Desfosses, Mark Mishler, Michael Richardson
1997: Sheila Healy, Fred Pfeiffer, Lee Wasserman
1996: Mindy Berman, Rev. Dr. H. Ward Greer, Bill Ritchie
1995: John Funiciello, Libby Post
1994: Judith Enck, Tom Keefe
1993: Nancy Burton, Keith St. John, Sharon Ward
1992: Anne Pope, Carol Reichert