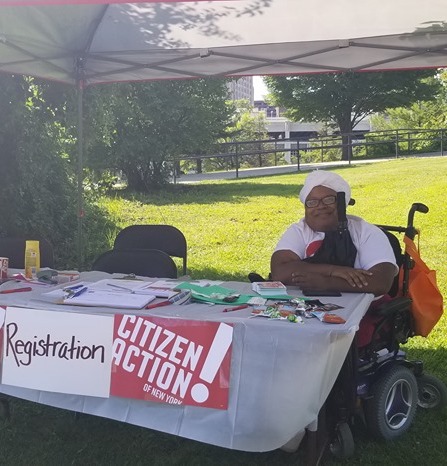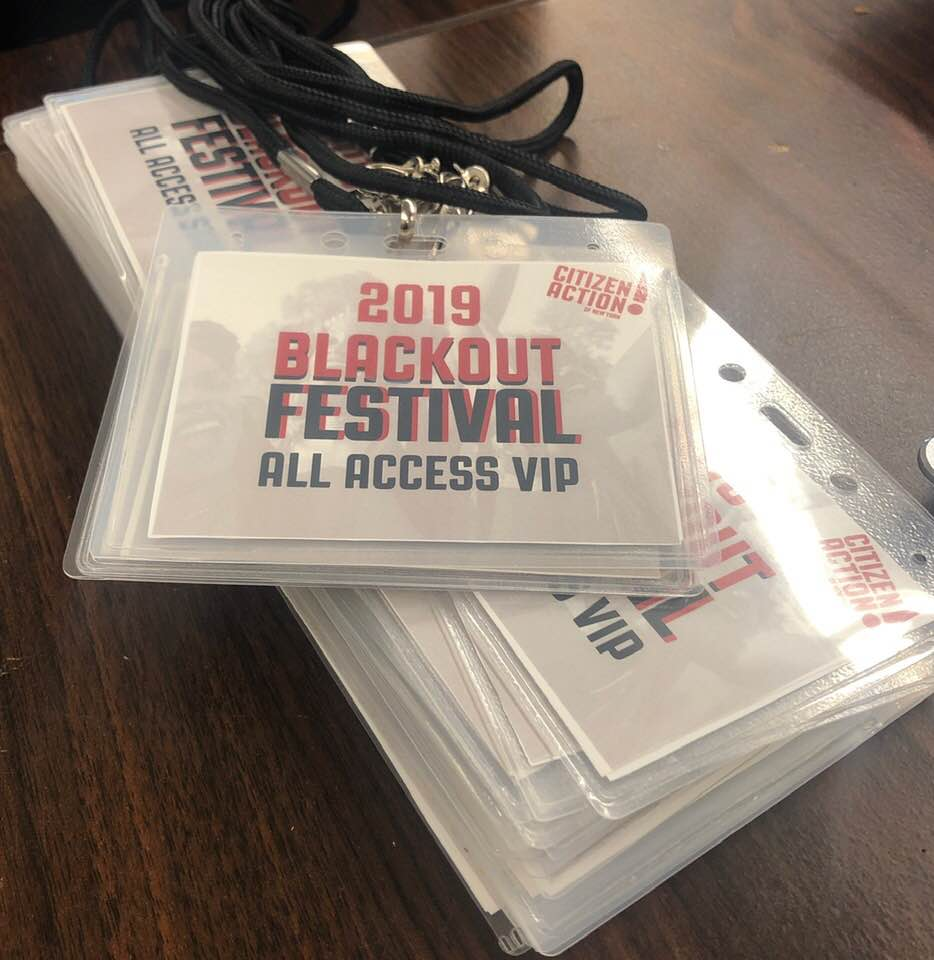 The Blackout Creative Arts Festival is a love letter to our community! A celebration of Black culture, the festival is our iteration of Black August, a month of commemoration for Black resistance movements and the fight for our liberation. I want to take a moment to thank all of our community supporters for helping to make this festival happen for us.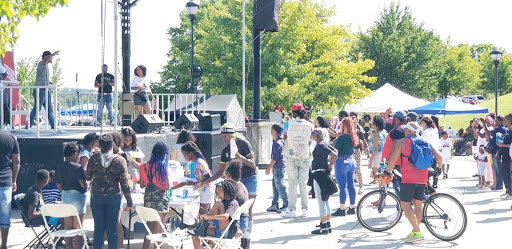 Families across Albany and surrounding cities came together for a day of inspiration on the waterfront. Hosted by Stanley Fritz, New York City Campaigns Manager for Citizen Action of New York, the Blackout Festival featured performances by local music artists and spoken word poets, sounds for all ages by DJ TGIF, a dance contest, free BBQ food — thanks to our sponsors Uncle D's BBQ — cultural vendors selling art, food and jewelry, and activities for children.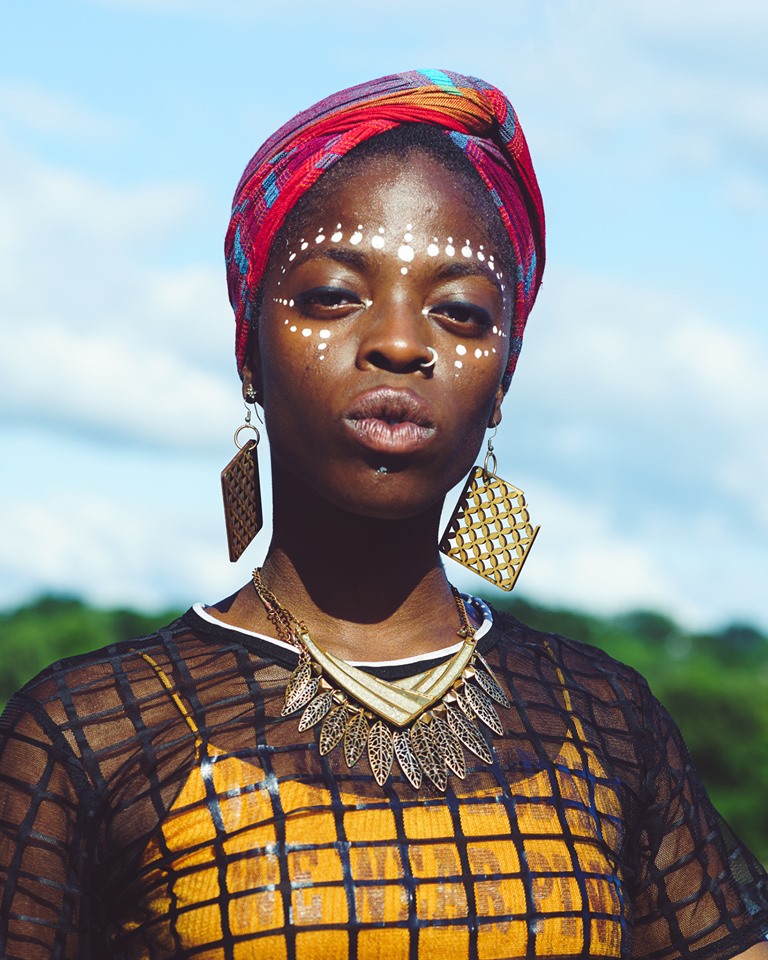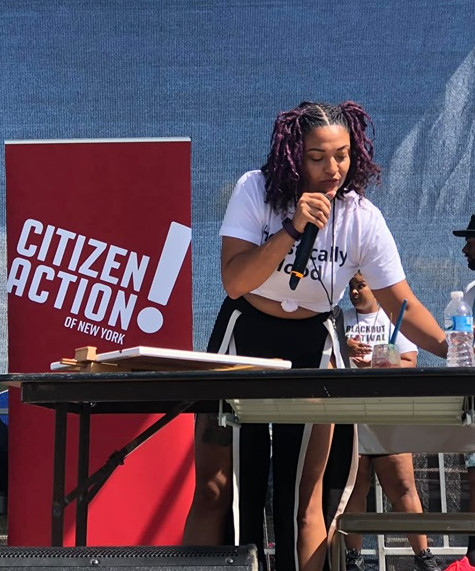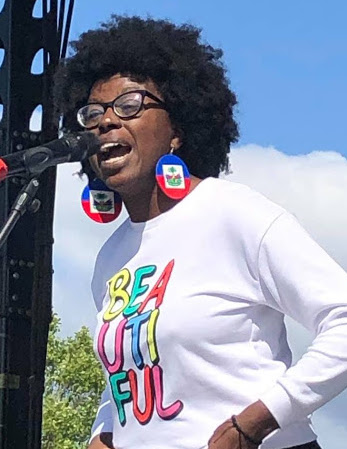 [Left to Right: Amani O+ (Photo Credit: Jamel Mosely), Fluid and D. Colin]

The soul singer Fluid moved us with some uplifting words while painting a beautiful portrait representing Black empowerment. We shouted along with Dachele as she sang "Ain't No Time To Be Sad." Spoken word poet D. Colin gave us a history lesson on Haiti's uprising and the nation's cultural impact on the world.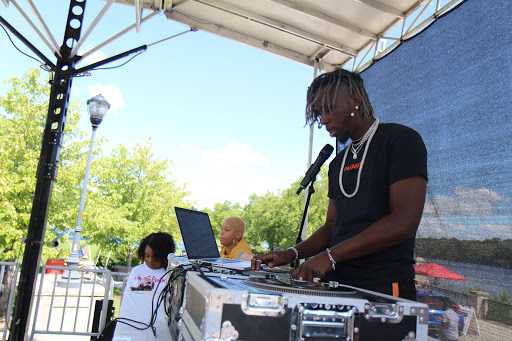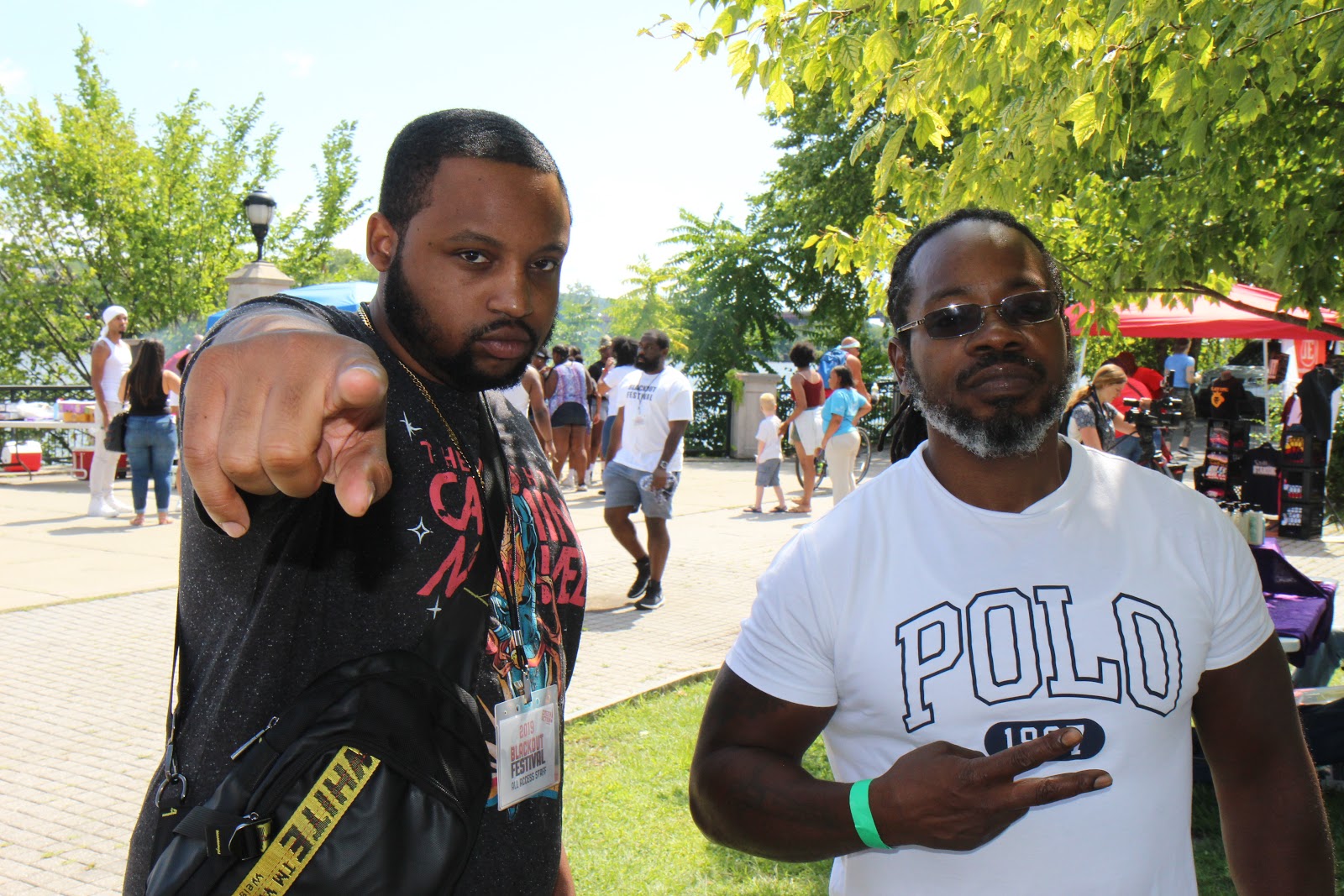 [Left: DJ TGIF. Right: Shiek & HoodCredit Eric (Photo Credit: Creative Cash Studios)]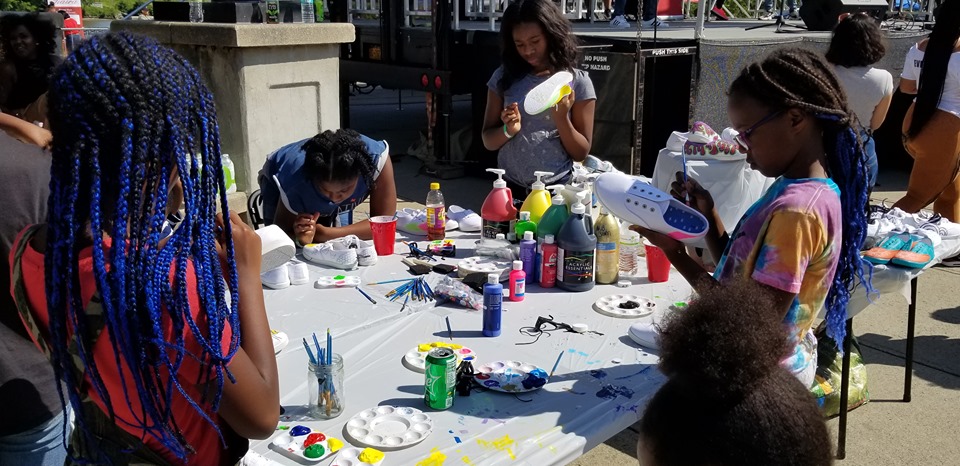 Children of the community gathered together, customizing and painting their own sneakers, participating in the dance contest, and getting face paint to emulate their favorite characters.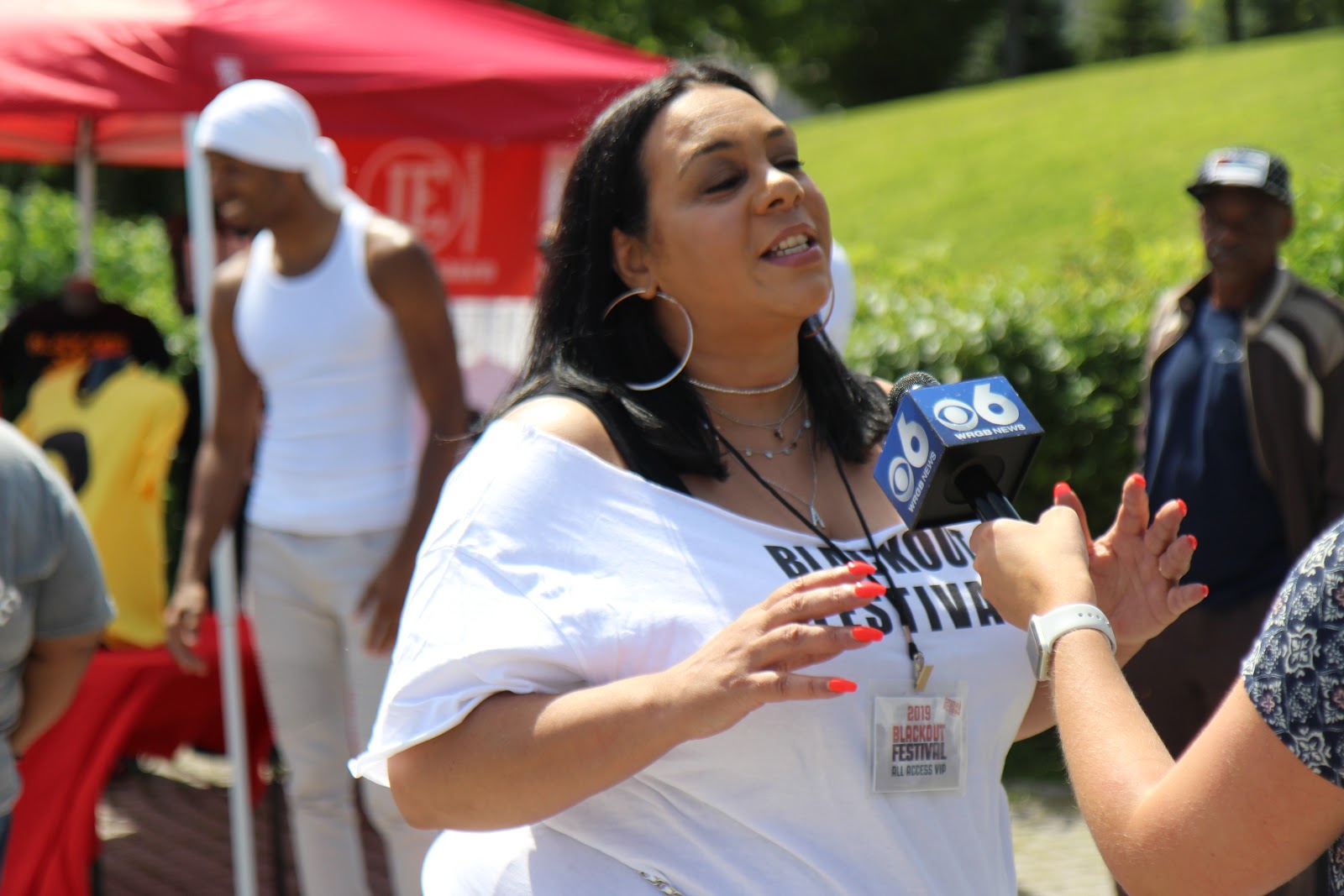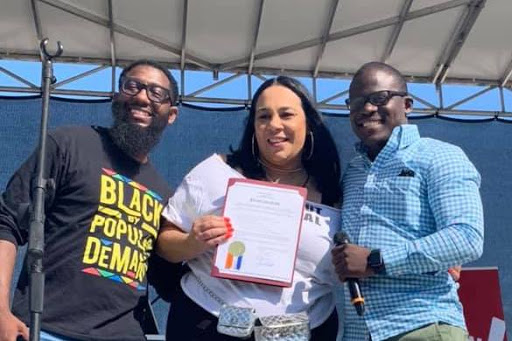 So honored to receive a proclamation award from Albany's City Council, officially making August 24 "Blackout Festival Day" in Albany!
Special thanks to Mayor Kathy Sheehan and LaVonda Sheryl Collins, running for Albany City Court Judge, for coming out to show support for our first annual festival.
Can't wait to see you there next year!
– Amy Jones