Dear Activist,
As progressives, we believe in fighting for the inherent dignity of all people. This is clear in the many ways our chapters have stood up for their communities this week. From Rochester to New York City, we've continued the call for safe and secure housing; accessible and affordable childcare; and safe, equitable, good quality education for all families and communities across New York State.
Around the State
Tenants and Elected Officials Rally at NYC City Hall for Good Cause Eviction Legislation
On Thursday, October 21, tenants, organizers, housing rights advocates, elected officials, and candidates from across New York City joined together to launch a City Council resolution urging the state legislature to pass Good Cause Eviction legislation in the upcoming legislative session.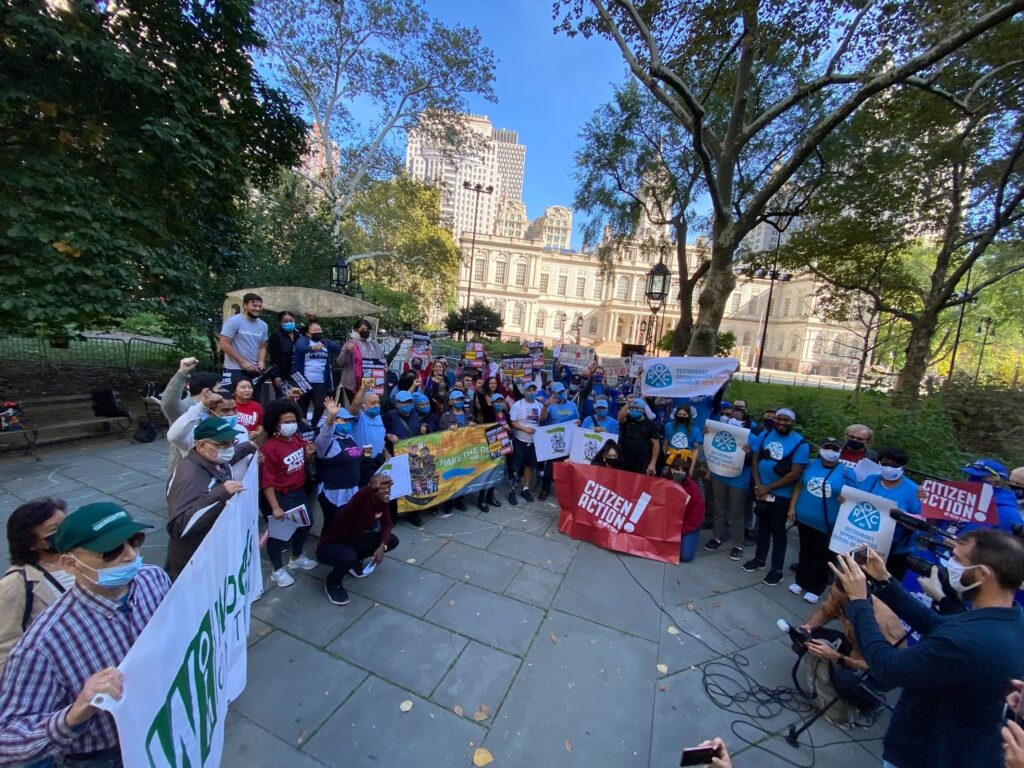 With New York State's eviction moratorium set to expire in January 2022, tens of thousands of evictions could be allowed to go forward unless state leaders take action. Corporate developers and predatory property owners are keeping our communities stuck in a housing system that forces people to choose between paying rent and buying food. As a result, we have more than 89,000 homeless adults and children in New York and millions more who are just one emergency away from losing their homes. Unjust evictions, unfair rent hikes and unsafe living conditions disproportionately affect Black and Brown New Yorkers.
Citizen Action was joined by Good Cause co-sponsor State Senator Brian Kavanagh, Assemblymember and Democratic Nominee for the 10th New York City Council District Carmen De La Rosa, Councilmember Carlina Rivera, Deputy Public Advocate for Housing Delsenia Glover, NYC Democratic Comptroller Nominee Brad Lander, 2021 NYC City Council Democratic nominees including Tiffany Cabán, Pierina Sanchez, Althea Stevens, and Alexa Avilés, alongside organizers and directly affected community members from groups Tenants PAC, Legal Aid Society, Make the Road NY, Los Sures/Los Sures Lucha, Community Service Society, and the Restaurant Opportunities Center of NY.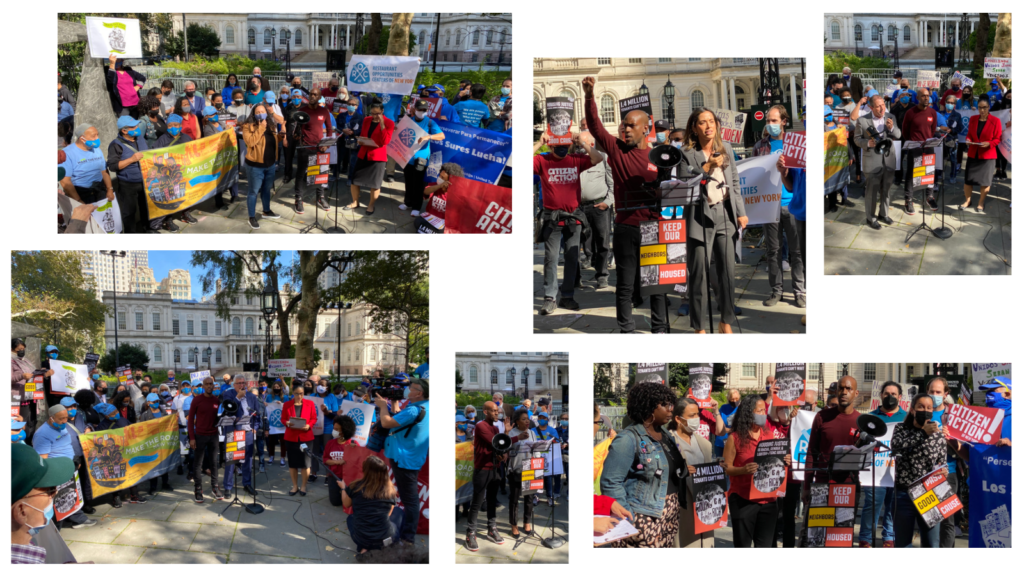 Child Care Listening Tour Stops in The Bronx
On Wednesday, October 20, State Senator Jabari Brisport's Child Care Listening Tour hit The Bronx to hear from child care providers and parents about their experiences with our state's child care system.
Right now, too many families can't find child care or can't afford it when they do find it. We need to guarantee that every family has affordable, accessible child care options that are developmentally and culturally appropriate with excellent, well-paid educators.
As the tour continues, Sen. Brisport and other local elected officials will hear directly from communities in-person, through Zoom forums the evening of each visit, and through ongoing, open, online surveys, available for parents and providers in both English (parents | providers) and Spanish (parents | providers.)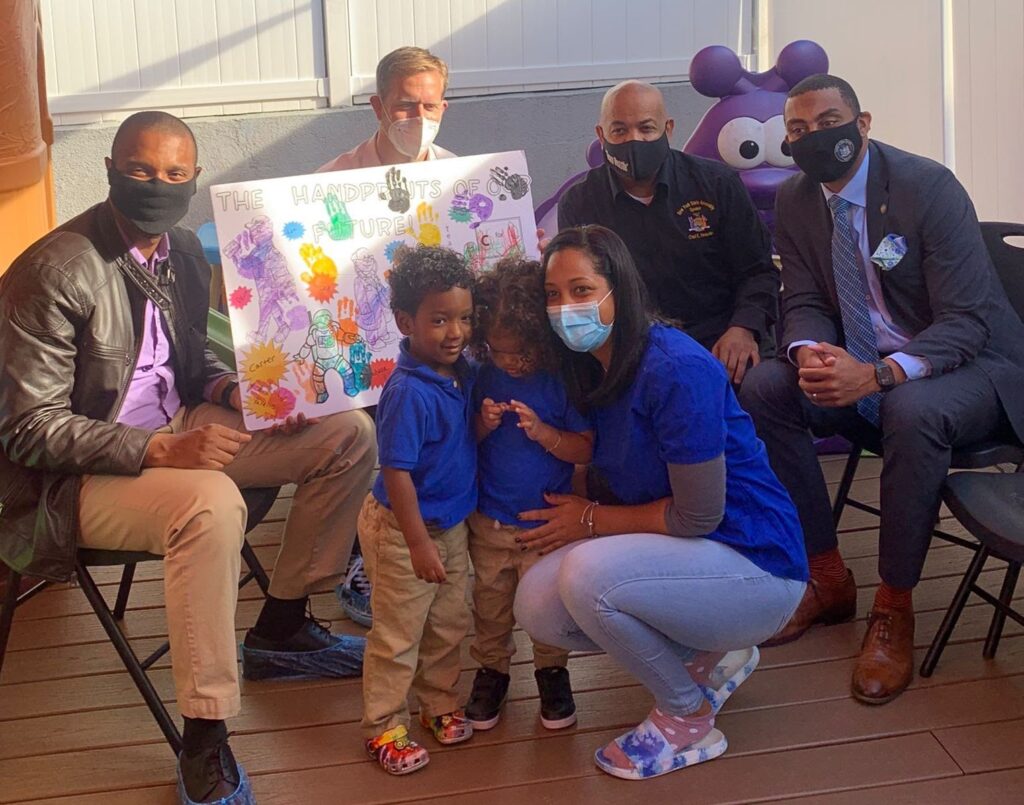 Parents and Students in Rochester Respond to Threats to Bring Police Back into RCSD Schools
Early this week, on the eve of a school board finance meeting, the Rochester community was alerted to the possibility of efforts by the superintendent to return Police to the halls of their schools, after the hard-fought victory of removing them this past June.
In response to reports that Rochester City School District (RCSD) is considering reinstating School Resource Officers (SROs) in school buildings, members of the RCSD community released a statement Tuesday morning.
To truly address concerns over student and staff wellbeing, the RCSD Board should prioritize increasing the number of restorative justice coordinators, counselors, social workers and paraprofessionals – NOT bring police back into our schools. Take action now by demanding RCSD truly invest in community health and safety
Leader of the Month for October
Citizen Action's Leader of the Month goes to Jasmine Robinson, a member of our New York City chapter's newly formed Staten Island branch. Jasmine is the godmother of Eric Garner's youngest daughter. She said his death at the hands of the NYPD in 2014 is what fuels her activism today. "Eric Garner's murder drives my activism. He was a friend and his youngest daughter is my godchild. When I fight, I fight for Eric Garner and Legacy Garner," she said. You can read more from Jasmine below, including one of her favorite quotes.
"Citizen Action endorsed me in 2018. I have been very active since they took a chance on a long-shot candidate like myself. I am a member of the newly formed Staten Island chapter. We co-sponsored the Save The Wetlands rally on Staten Island. It was the largest environmental rally held in Staten Island. We organized the first-ever collaborative effort between the Park Hill and NYCHA residents for the Build Back Better event. The residents are ready to do more actions alongside Citizen Action. I am most passionate about social justice. I am tired of seeing folks in marginalized communities not having their voices heard. This frustration pushes me to fight harder and demand more for those who need a champion and ally."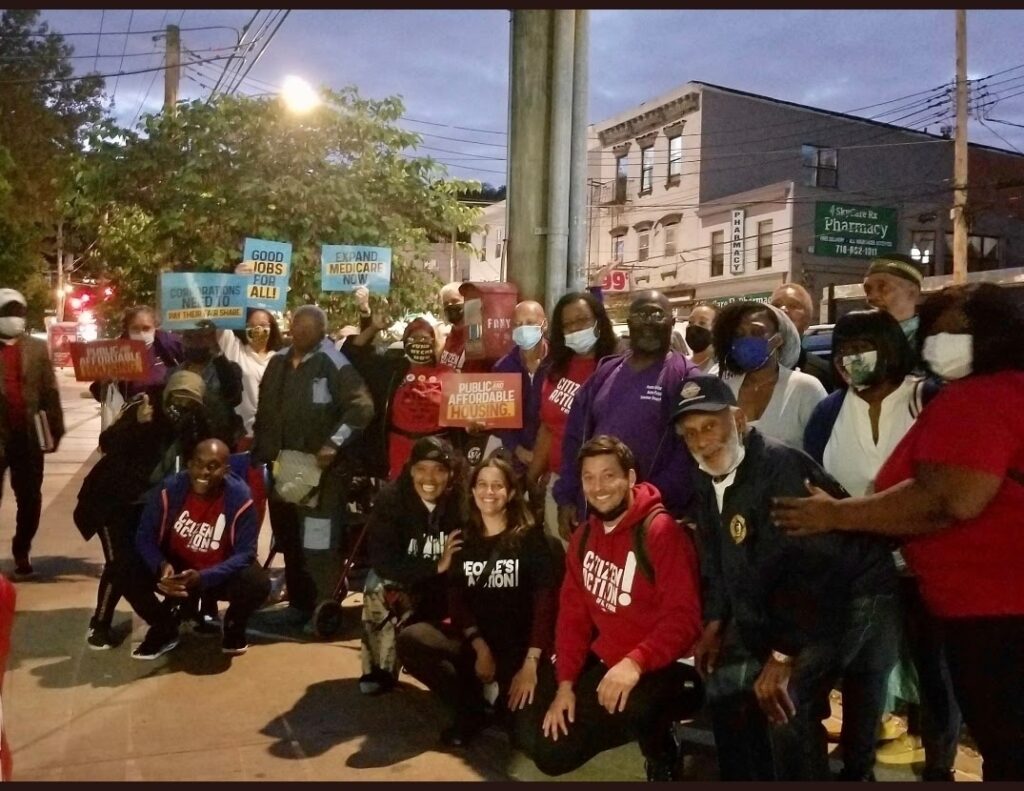 Jasmine shared the following quote with us: "Do not go where the path may lead. Go where there is no path and leave a trail!" – Ralph Waldo Emerson