Eviction Protections & Resources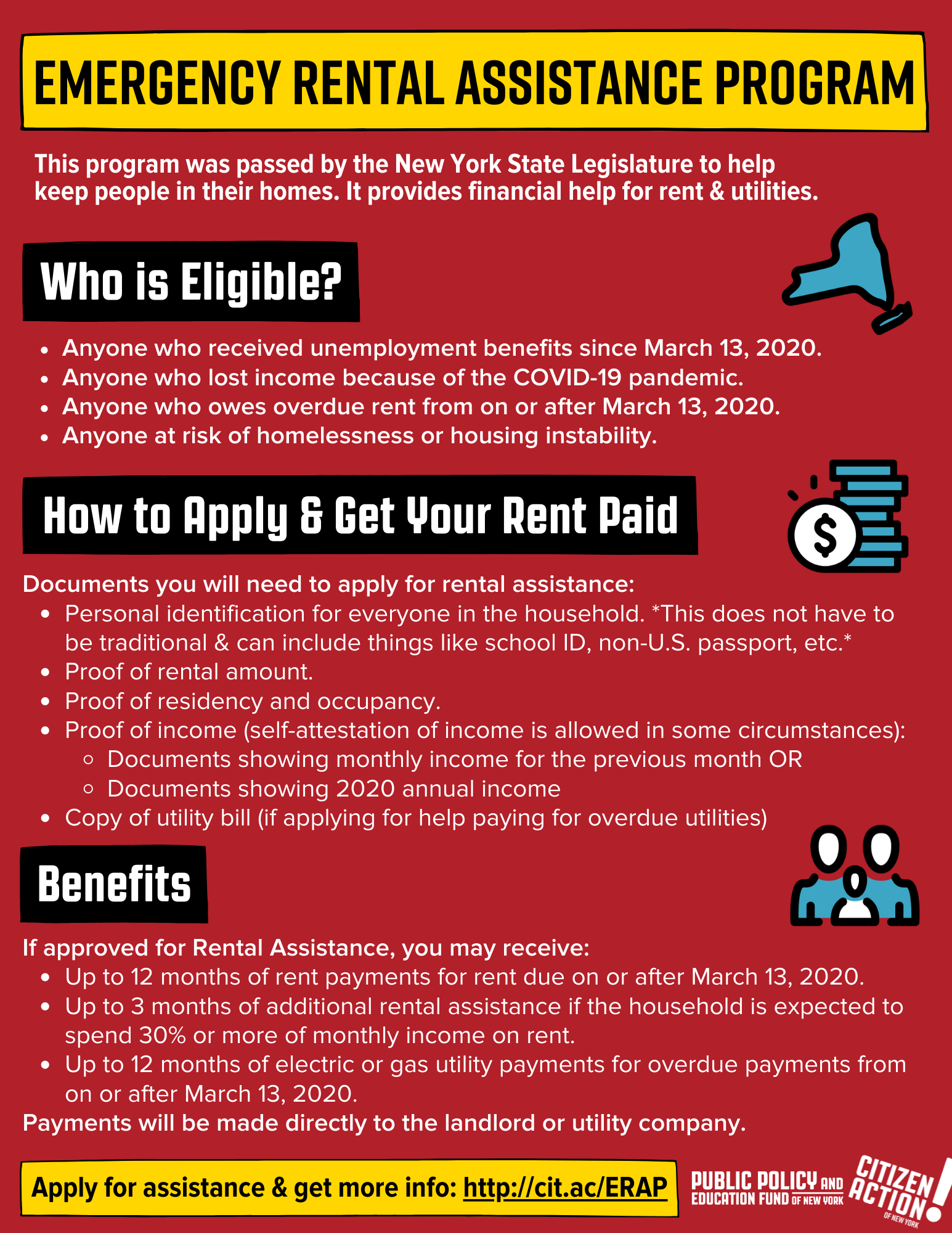 The Ongoing Fight for Housing Justice
Last week, the Supreme Court struck down part of the New York State Eviction Moratorium. This immediately suspends the eviction protections for tenants included in that law. Tenants can still take steps to protect themselves against eviction, and we're not giving up the fight.
For tenants:
There are several ways you can be protected against eviction:
Apply for the Emergency Rental Assistance Program (ERAP), the state's rent relief program. If you apply to this program, your landlord cannot move forward with an eviction. Tenants are protected against eviction as the application is being reviewed and processed. Eviction warrant notices older than 30 days have expired, and landlords will have to re-serve a fresh 14-day eviction warrant notice for it to be considered active
It is a misdemeanor for a landlord to try to unlawfully evict a tenant by any means (verbal harassment, changing locks, etc). If landlords try to evict a tenant unlawfully, the tenant will need a copy of the Attorney General memo. Click here for a PDF of the memo that can be downloaded and printed. The tenant should then call the police and show them the memo to prove that the landlord is breaking the law.
For more help, please see below for local phone numbers and resources.
To join the fight for housing justice:
In this moment when landlords are attempting to strip the rights of Black, Brown, and low-income people and communities, the legislature MUST protect tenants against eviction.
Click here to sign our petition

 calling on Lt. Governor Kathy Hochul to fix the broken rent relief assistance system and release the $2.4 billion in federal funding to struggling tenants.

Click here to call your legislator

 and demand that they extend the eviction moratorium until all tenants can receive the relief they need.
Citizen Action Chapters & Resources for Direct Assistance