Dear Activists,
With the federal government careening toward shut down, it's important our Democrats in the Senate hold a high line: we need to reauthorize funding for CHIP, pass a clean Dream Act, and support the recovery in Puerto Rico. There is no compromise when it comes to the health of our children and the lives of Dreamers. Let's keep the pressure on and the gloves off.
– Ravi
---
AROUND THE STATE
Students at Bard College joined Hudson Valley organizer Oriana Mayorga for community canvassing in the snow. The only way to fight back against the billionaires undermining our democracy is to build power block by block, door by door.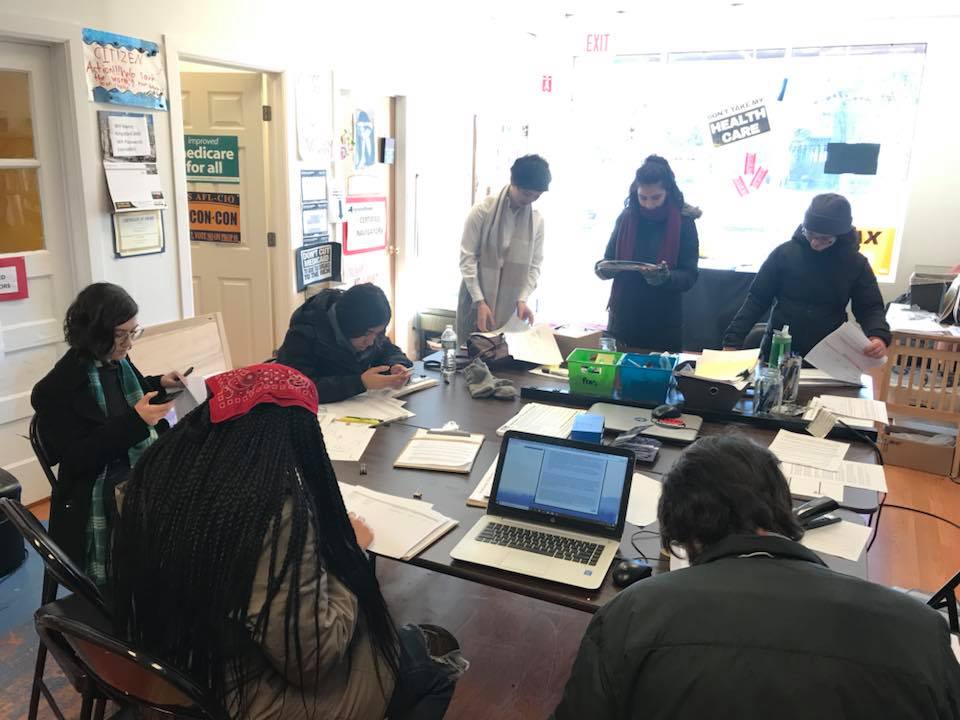 Metro Justice held a new member orientation in Rochester to connect volunteers with opportunities to get involved with their campaigns and committees. Organizational leaders were on hand to discuss different issue areas.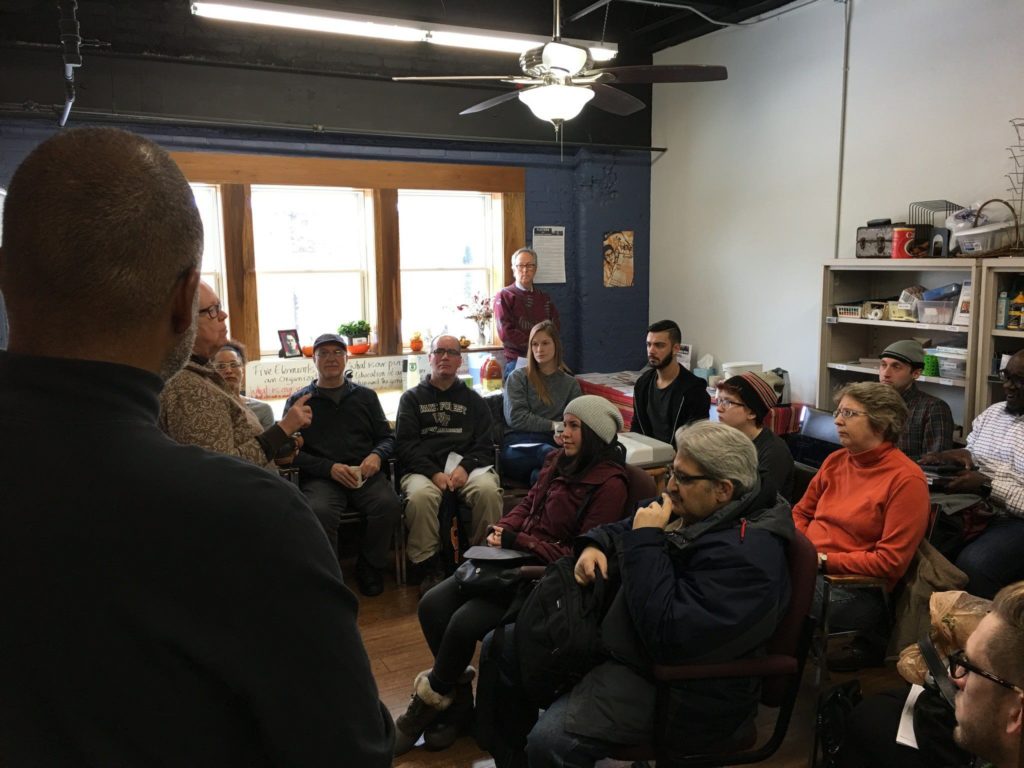 Citizen Action leaders made signs for the voting rights day of action on Tuesday. Despite talking repeatedly of the need for voting reform, Governor Cuomo included no funding for early voting or automatic voter registration in his executive budget. Voters from across the state will be descending on the Capitol Building to send Cuomo a clear message: We want comprehensive voting reform now.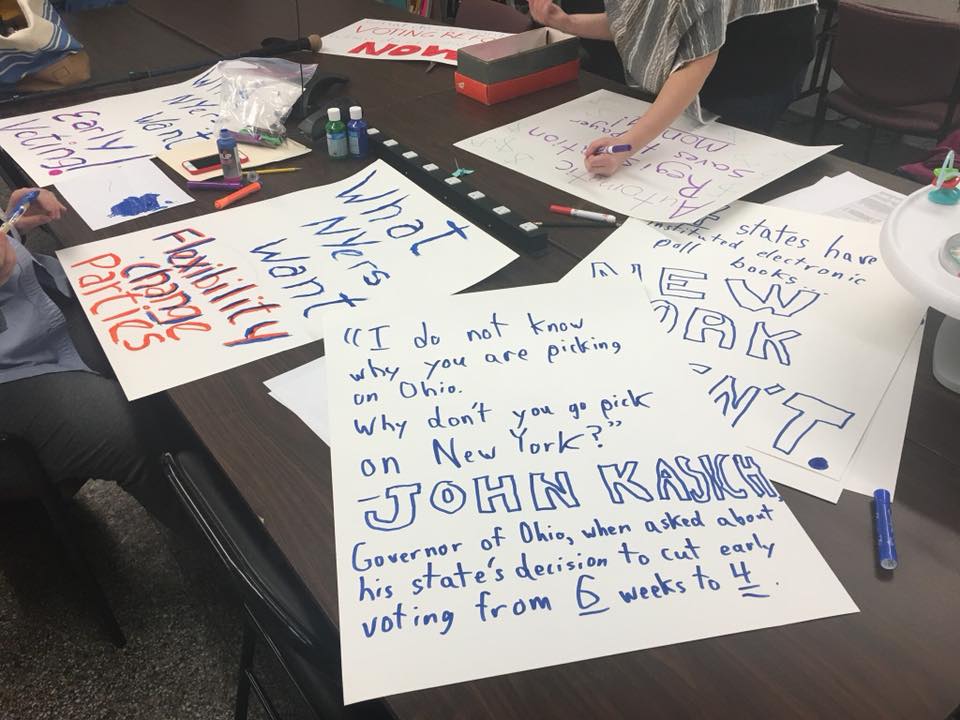 Jamaica Miles, Lead Organizer of Citizen Action of New York, was featured on News 13 WNYT to discuss the upcoming Women's March and a community conversation for women of color being held after the march.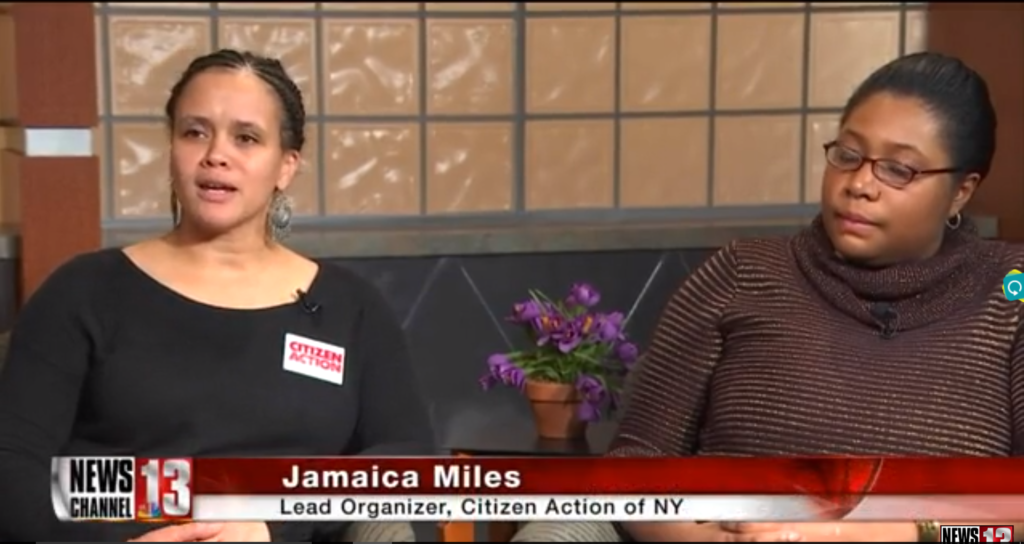 Our New York City chapter held a Community Power Hour in the Riverdale neighborhood to bring more local residents into the progressive movement.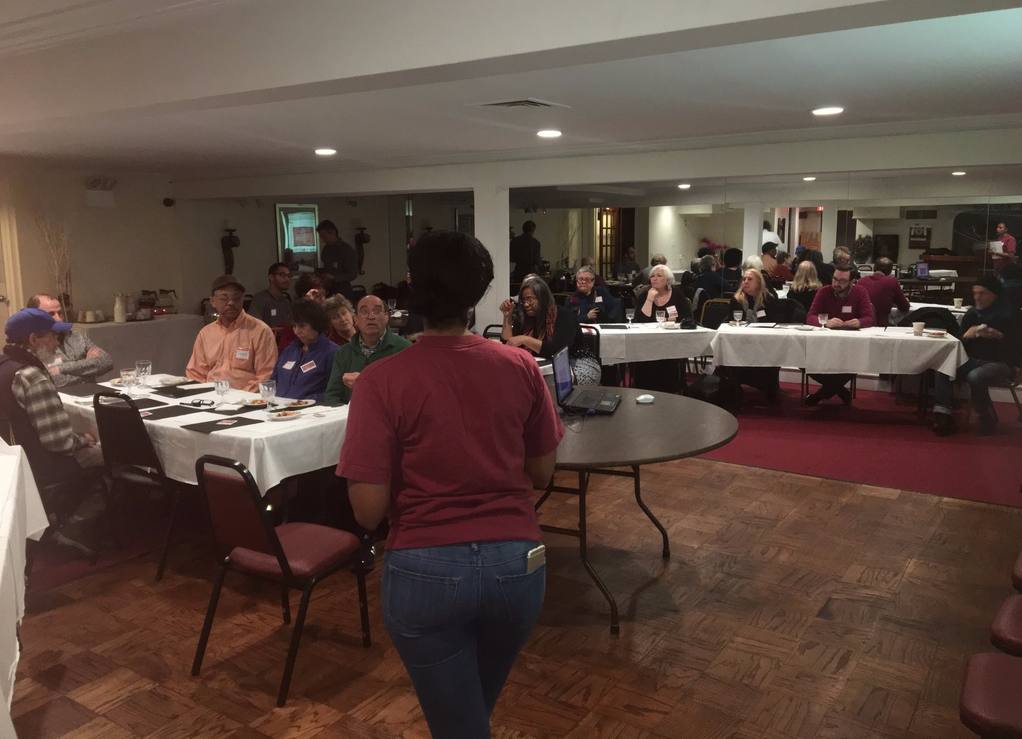 ---
STATEMENT ON EXECUTIVE BUDGET
"On climate, the Governor once again overpromises and underdelivers. While other states are considering bold initiatives that make corporate polluters pay for the damage they're doing to our communities, Governor Cuomo's budget takes no such action.

"The Governor blames the deficit for this disappointing budget. But if he were truly committed to funding our schools, creating affordable child care, and addressing the climate crisis, he would recapture the taxes that corporations and the super rich can now avoid paying thanks to the GOP tax scam."
Read Our Full Statement on Governor Cuomo's Executive Budget
---
UPCOMING EVENTS
Utica – Saturday, January 20th at 10:30 am – Utica Women's March – The second annual Women's March in Utica is cosponsored by 25 local organizations. RSVP on Facebook
Binghamton – Saturday, January 20th at 12 pm – Women's March 2018 Binghamton – Citizen Action of New York Southern Tier is hosting this year's Binghamton Women's March. RSVP on Facebook
Albany – Tuesday, January 23rd at 12 pm – Let NY Vote Rally & Action Day – Join New Yorkers from across the state to demand urgent voting reforms. RSVP at EventBrite
---
BECOME A SUSTAINING MEMBER
Citizen Action of New York is building local power across New York State. Join us by becoming a sustaining monthly member today. Click here to support
Want daily updates and live footage of our events and actions? We can make that happen (I know a guy). Click here to follow us on Twitter and get real-time updates. If you're looking for cool articles, memes, and a little conversation, like our Facebook page here.