Dear Activists,
How do you stop a racist, hatemonger like our president? You organize locally–building community power in every crack, corner, and crevice of our state. We've already set a strong tone for the new year with big actions around education, housing, climate change, and racial justice–and this is only the start.
Keep spreading justice this MLK Day weekend.
– Ravi
---
AROUND THE STATE
Hundreds of parents, students, and activists joined together at the State Capitol to demand education and racial justice for New York's students. They called on Governor Cuomo and the state legislature to finally deliver on the $4.2 billion in Foundation Aid owed to our most high-need districts.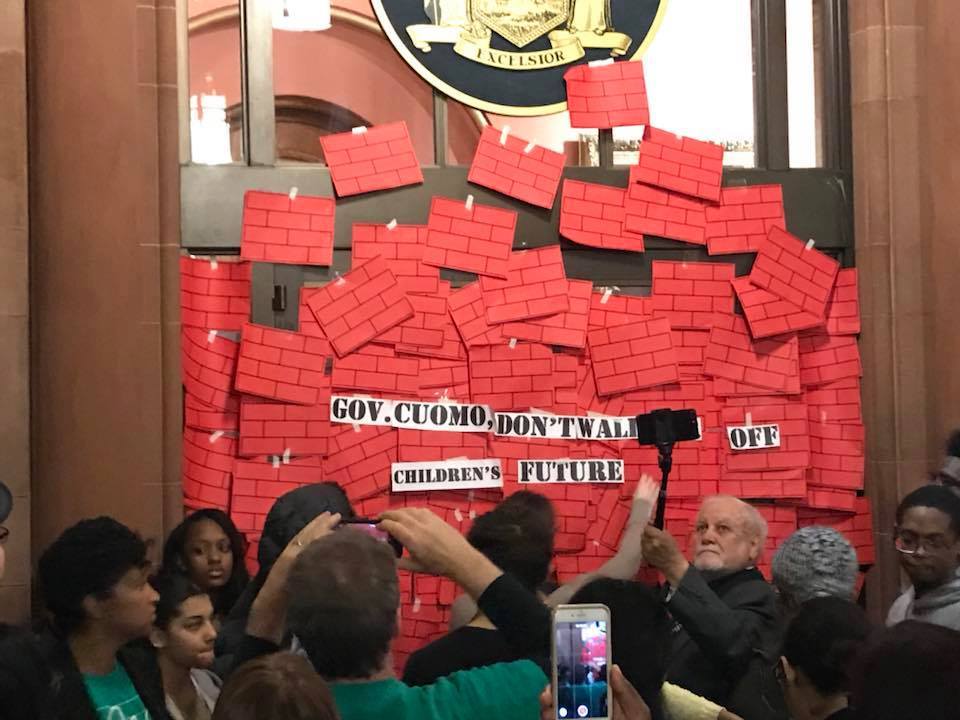 Callie Jayne, Lead Organizer for our Hudson Valley chapter, was named one of the 18 people to watch in 2018 by the Times Herald-Record. She's the only community activist on a list made up mostly of CEOs and politicians. To quote the write-up: "If there is a protest in the mid-Hudson, chances are Jayne is on the front line or set it up."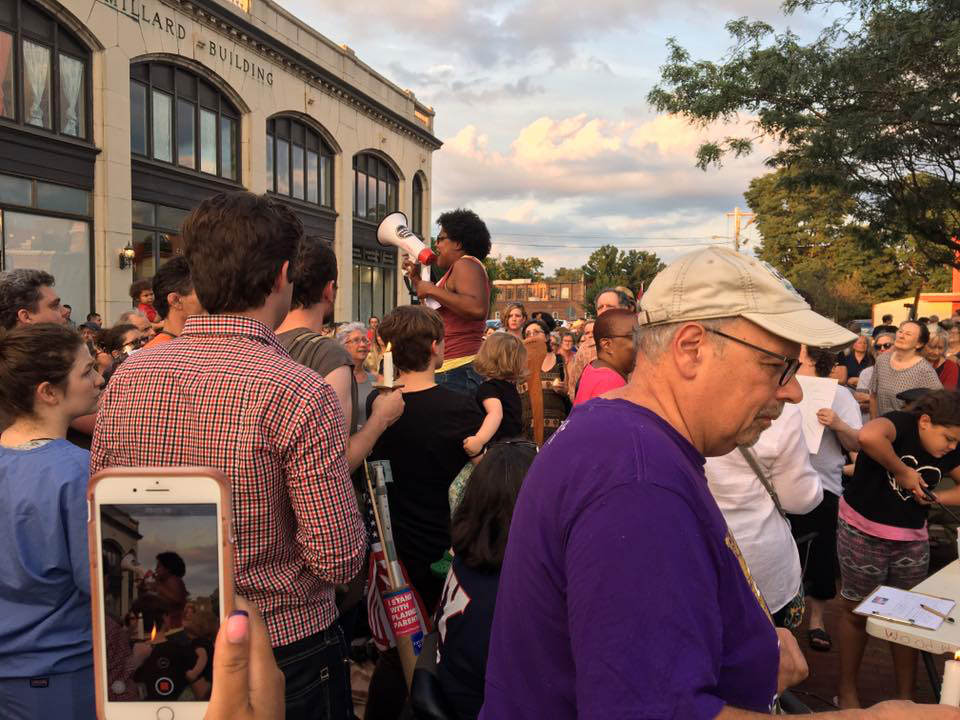 ---
IN THE NEWS
Stanley Fritz and Jessica Wisneski co-authored an op-ed for the nationally circulated Our Future blog calling for Democrats to back a bold progressive agenda in 2018.
There is no doubt that if a united voting bloc of Black, Brown, immigrant, working class and white liberal voters unify in New York, we can hold everyone accountable during the 2018 legislative session, and elect true champions for the people of our state.
The Riverdale Press ran a profile of Citizen Action of New York and the organizing work being carried out in the Bronx:
"A lot of people think it's the New York city council, the mayor, and that's it," Fritz said. "They're not in-tune with state politics, and they don't realize their state senator, Assembly member, the governor, have a say and can influence things like the subways, housing, what kind of funding and assistance we're getting for opioids, homelessness issues."
---
UPCOMING EVENTS
Rochester – Saturday, January 13th at 11 am – New Member Orientation – An opportunity for new Metro Justice members to get plugged into campaigns and committees. RSVP on Facebook
Albany – Sunday, January 14th at 4 pm – 2018 Open House – Come by Citizen Action's annual open house to learn what's new and shaking in the Capital District. RSVP on Facebook
New York City – Wednesday, January 17th at 6:30 pm – Community Power Hour – Riverdale residents are invited to learn how they can get more involved in their community. RSVP on Facebook
---
BECOME A SUSTAINING MEMBER
Citizen Action of New York is building local power across New York State. Join us by becoming a sustaining monthly member today. Click here to support
Want daily updates and live footage of our events and actions? We can make that happen (I know a guy). Click here to follow us on Twitter and get real-time updates. If you're looking for cool articles, memes, and a little conversation, like our Facebook page here.