Dear Activists,
The weather is warming, things are in bloom (I assume–I have allergies and am staying inside), and that means our canvassers are out knocking out doors, building our collective power one block at a time. Want to stretch your legs and talk about the issues facing our communities? Connect with your local organizer about how you can get involved with our mass engagement efforts.
– Ravi
---
AROUND THE STATE
New York City kicked off their mass engagement program in the Bronx this week. Volunteers talked to residents of Castle Hill about the issues that matter most to them. Campaign Organizer Semhar Dory trained two canvassers before they went off on their own.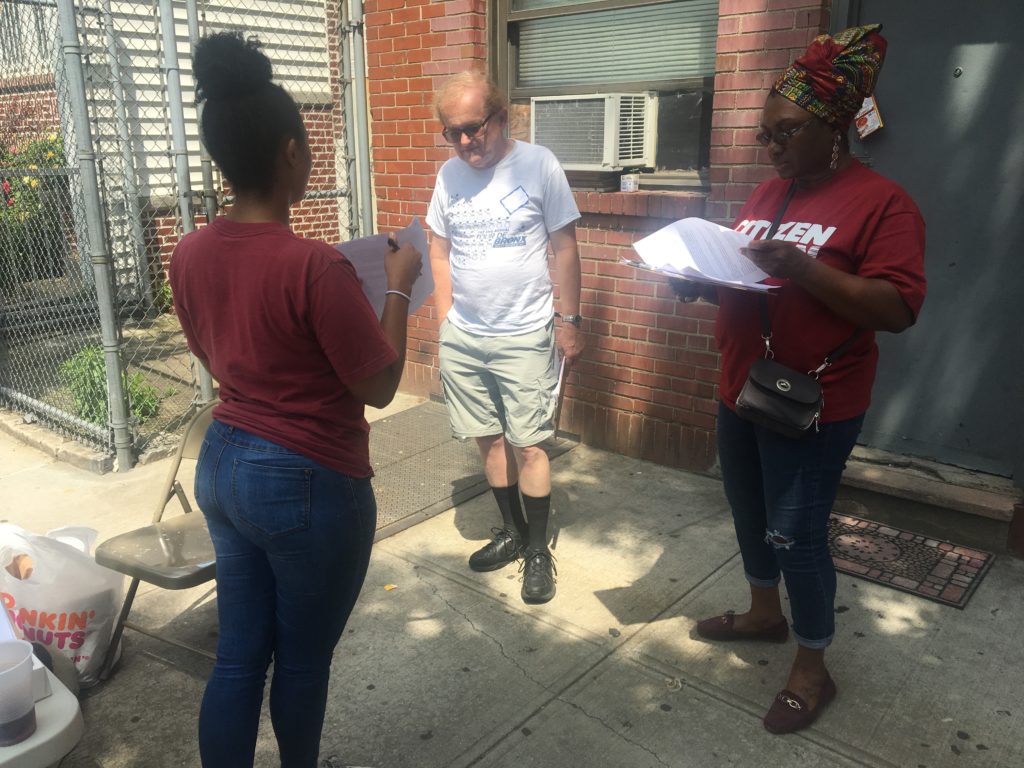 In Albany, the Fiscal Policy Institute, Citizen Action, and organizational partners held a press conference to call for reforms to the state's economic development programs, which have too often benefited a small handful of corporations at the expense of working people in the state. Our Deputy Director Jess Wisneski spoke on the urgent need for reform.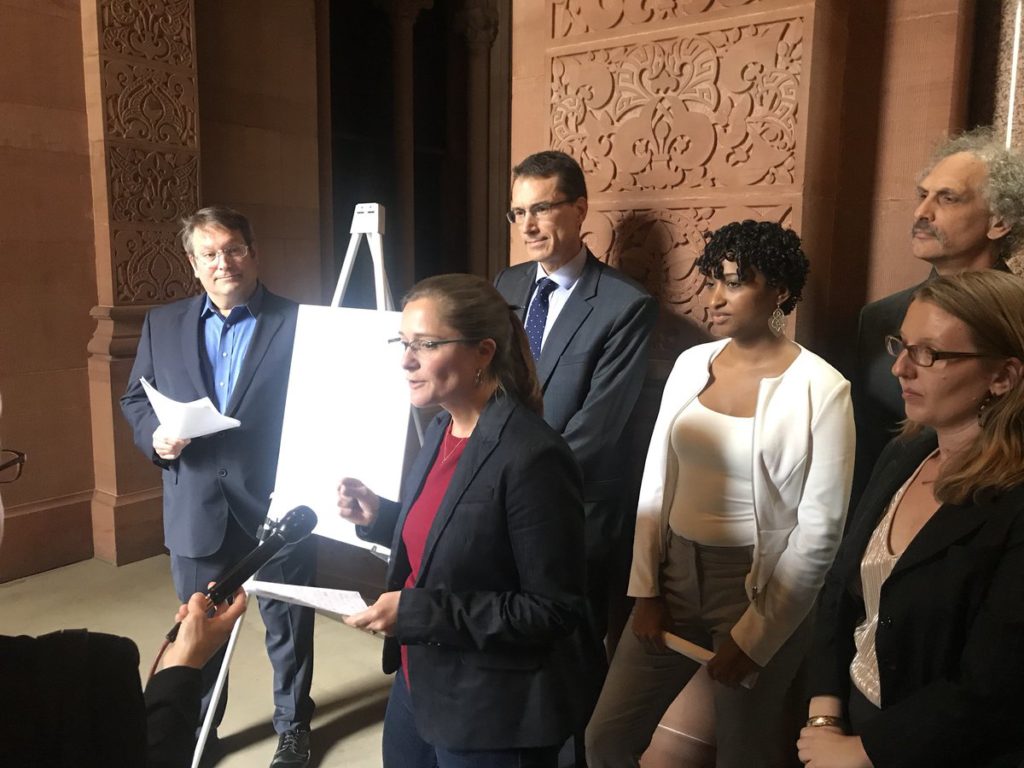 ---
THIS WEEK IN ACTIVIST HISTORY
On June 7th, 1968, women machinists at Ford's Dagenham plant led a walk out, demanding equal pay for equal work. Their actions later led to Britain's passing of the Equal Pay Act in 1970.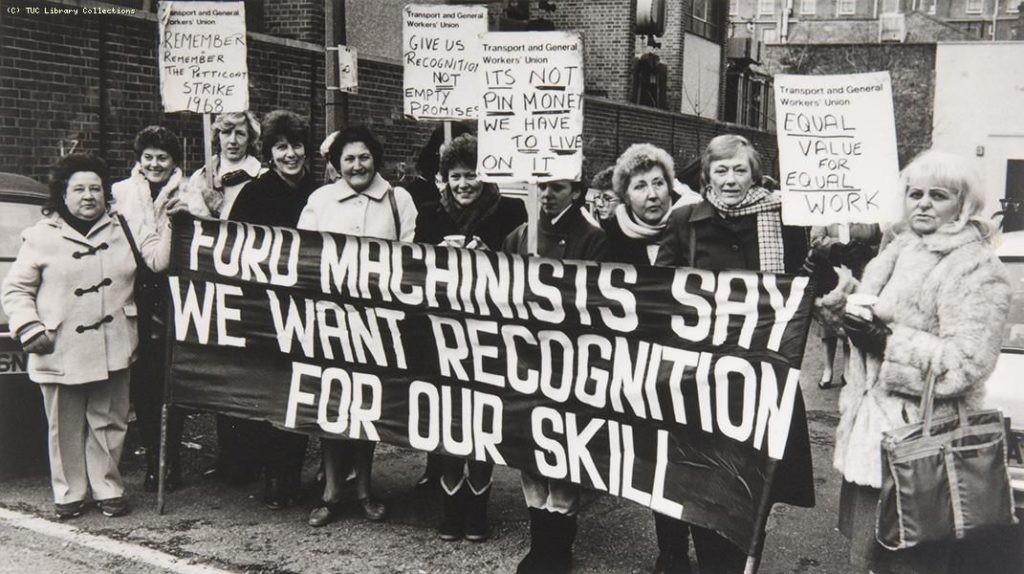 ---
UPCOMING EVENTS
Binghamton – Saturday, June 9th at 10 am – Anti-Racism Training – Learn about the differences between individual, institutional, and structural racism, and how we can dismantle these systems. RSVP on Action Network
Binghamton – Sunday, June 10th at 11 am – Health Care and Gun Law Canvass – Knock on doors and talk to your neighbors about better health care and gun legislation. RSVP on Facebook
Kingston – Monday, June 11th at 6 pm – Cynthia Nixon and Jumaane Williams Petitioning Party – A kickoff event for petitioning efforts in the Hudson Valley. RSVP on Action Network
Glens Falls – Thursday, June 14th at 4:30 pm – Families Belong Together March and Rally – A march and rally to end the separation of immigrant children from their families. RSVP on Facebook
---
BECOME A SUSTAINING MEMBER
Citizen Action of New York is building local power across New York State. Join us by becoming a sustaining monthly member today. Click here to support
Want daily updates and live footage of our events and actions? We can make that happen (I know a guy). Click here to follow us on Twitter and get real-time updates. If you're looking for cool articles, memes, and a little conversation, like our Facebook page here.