Dear Activists,
Our statewide staff was holed up in a conference room for most of last week so we could strategize about how we plan to win justice for our communities next year. Now that we have a Democratic Senate the change we've been waiting for is finally possible. But it will take all of us—working side-by-side—to make that change inevitable.
Enjoy your holiday and get ready for an action-packed 2019!

– Ravi
---
AROUND THE STATE
Citizen Action joined our allies in New York City to roll out the "NY People's Platform." Some of the platform demands include getting big money out of politics, taxing Wall Street billionaires, ending mass incarceration, and fully funding our public schools.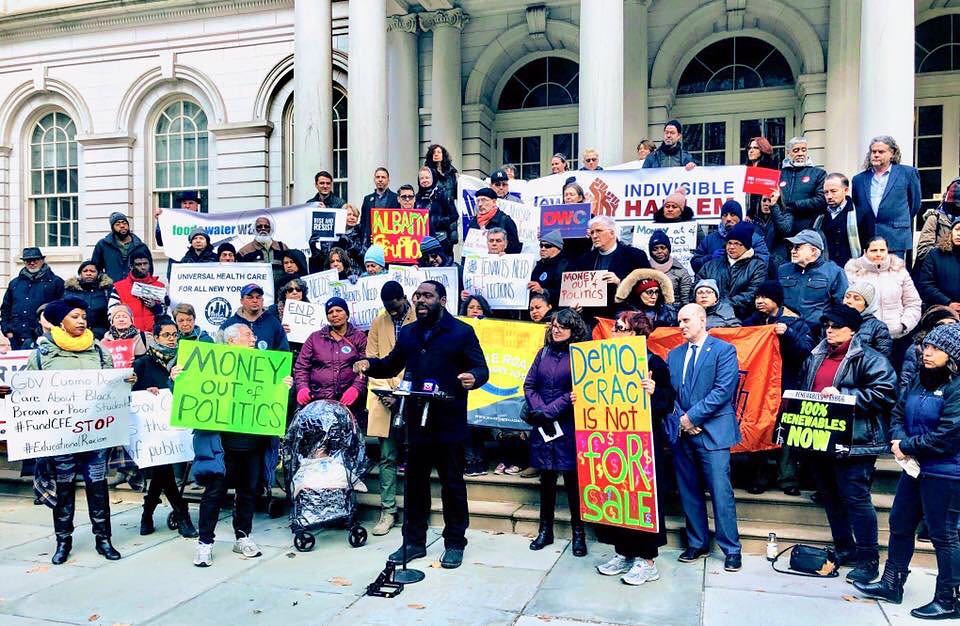 At the Capitol Building, the New York State Council of Churches laid out its budget principles for a more just and equitable New York. Our incoming Organizing Director Jamaica Miles spoke on the need to pass small donor public financing in 2019.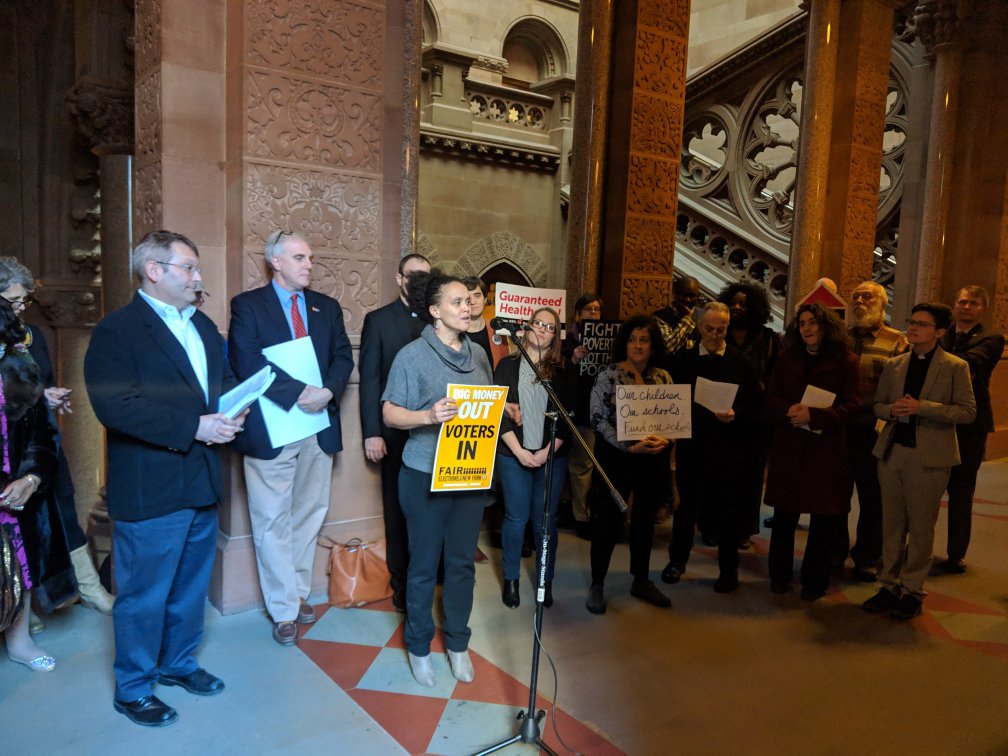 Citizen Action's Western New York chapter and Open Buffalo held a joint holiday party in downtown Buffalo. We announced plans to work collaboratively to stop the school-to-prison pipeline and end money bail in New York State.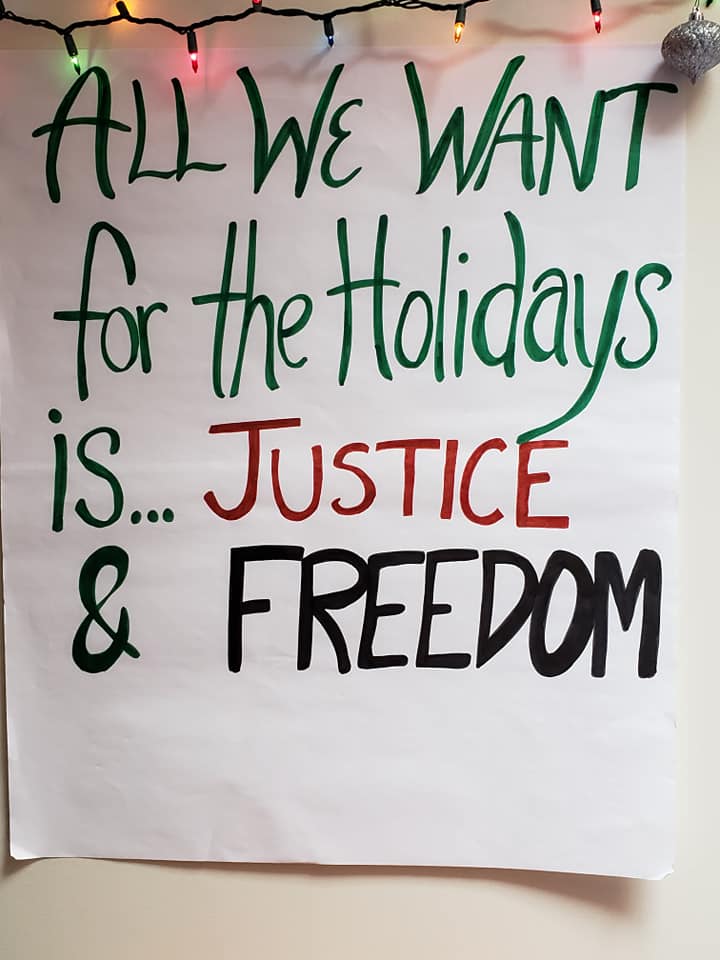 We released the first video in our new series on the history and causes of economic inequality. The first video focuses on financialization and the stock buyback craze. Look out for two more of these early next year!
---
THIS WEEK IN ACTIVISM HISTORY
On December 12th 1870, Joseph Rainey became the first Black member of the U.S. House of Representatives. Born into slavery, Rainey served four terms in Congress.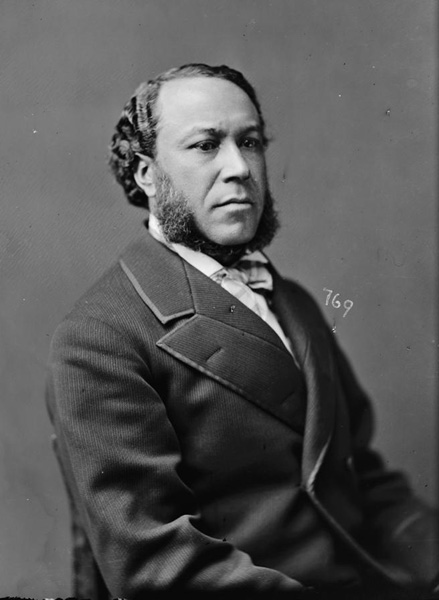 ---
UPCOMING EVENTS
Kingston – Thursday, December 20th at 5:30 pm – Holiday Party and Volunteer Appreciation Night – A holiday party for activists and community members in the Hudson Valley. RSVP on Facebook
Schenectady – Thursday, December 20th at 5:45 pm – Schools Not Jails Town Hall – Join parents and community members for a discussion on the school-to-prison pipeline. RSVP on Action Network
Massapequa – Thursday, December 20th at 6:30 pm – Climate Committee Holiday Party – Ring in the holidays with LIPC's Climate Committee. RSVP on Facebook
---
BECOME A SUSTAINING MEMBER
Citizen Action of New York is building local power across New York State. Join us by becoming a sustaining monthly member today. Click here to support
Want daily updates and live footage of our events and actions? We can make that happen (I know a guy). Click here to follow us on Twitter and get real-time updates. If you're looking for cool articles, memes, and a little conversation, like our Facebook page here.